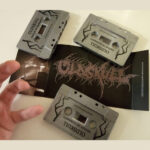 Oldskull – The Defeat Of Humanity
17th June 2023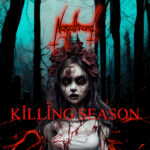 Nargathrond – Killing Season
19th June 2023
Psychopathologist Demo 1999 & Crepitation Demo 1998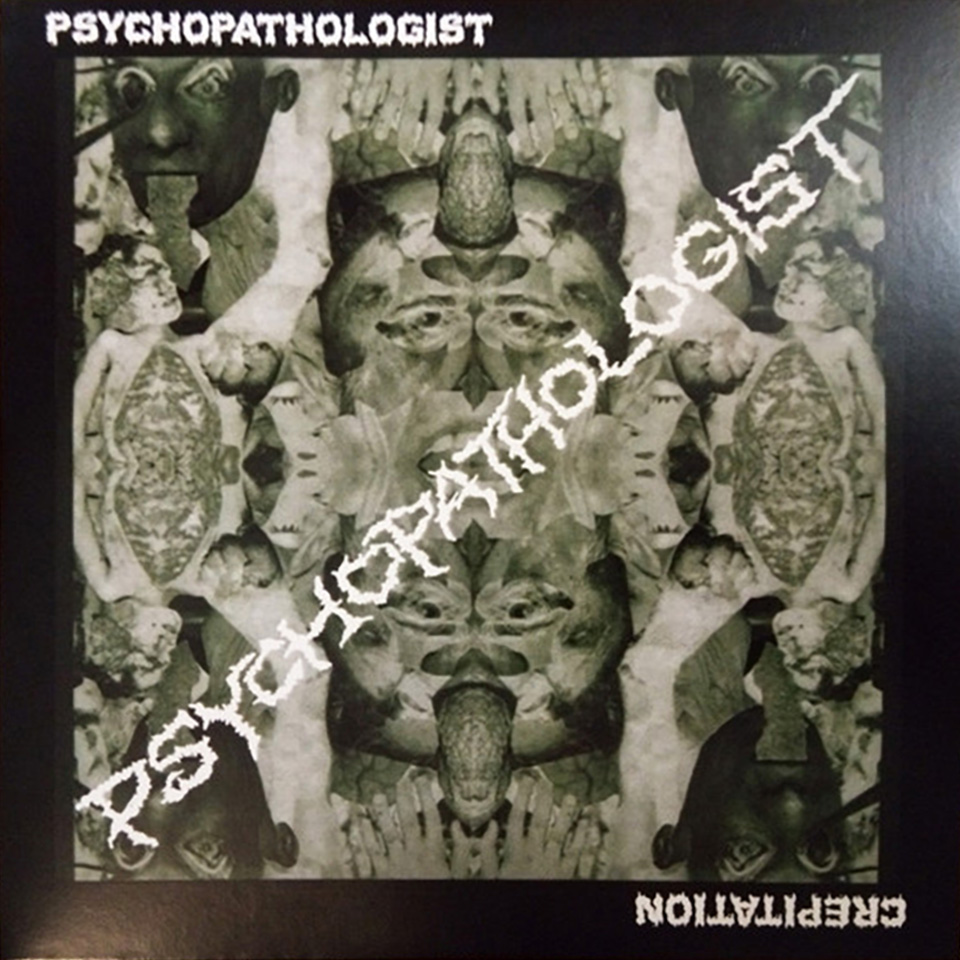 Label: Under the Average Records/Visceral Circuitry / Release date: 10th May 2023
You can't get more underground than this new CD by Psychopathologist & Crepitation. Actually, there's none information on any of the two bands to be found on internet. What I can understand from this Cardboard sleeve Split-CD, it consists of 10 tracks; five tracks from 1999 Demo by Psychopathologist and five tracks from 1998′ Crepitation Demo release. It's an extremely short CD where all tracks are quite short.
Both bands are really one-man project. Crepitation was a gore grind & cyber grind project, all done on a computer by this one guy depicted on a back cover of this release. It was recorded on a computer somewhere around 1997 & 1998. It's pretty much an old-school stuff, created on an old softwares like fast tracker and mad tracker. I think you can clearly hear that as the recording is pretty much desolate piece of cyber grind with some noisy elements and only additional growls and screams. According to the man behind it was influenced by his other band Gerbe and in the spirit of the first Carcass album. Tracks featured here are: "Purulent Sperm Defecator", "Psychopathologist", "Grind Crust Holocaust", "Necrobiotic Flesh Mastication" and "Embryonic Evisceration". I find it very hard to hear the difference bwteeen the five tracks, and even more to hear where one track ends and another begins.
Later the name of the project changed from Crepitation to Psychopathologist. It's where this second Demo 1999 was recorded. It contains another five fast tracks, and with an almost similar sound to its predecessor. The only minor difference I can hear are the drum-machine parts, which got even more brutal on this one. Tracks on this Demo are entitled as follows; again an opening noisy crust assault "Purulent Sperm Defecator", then "Pathological Necronism", again two tracks with same title as above, "Psychopathologist" and "Necrobiotic Flesh Mastication" and finally "Holocaust Embryonic".
What's interesting (or should I say odd?!) about these songs is the fact that they were never really released physically before, expect it appeared on a video games magazine PC Team. Now, I understand why it's so difficult to gather any information on this project.
Both Demo's are the result of mixing electronic and grindcore only by using computer and drum machines. Thus, no modern remaster nor any other changes were done, as this current CD release sounds exactly like the tracks sounded back then.
If you're into some obscure, noisy and underground gore- and cybergrind, then it might be something for you. Try to find additional info on this particular release at https://nihilisticholocaustrecs.bandcamp.com/community or just give yourself a short time to listen to it below.