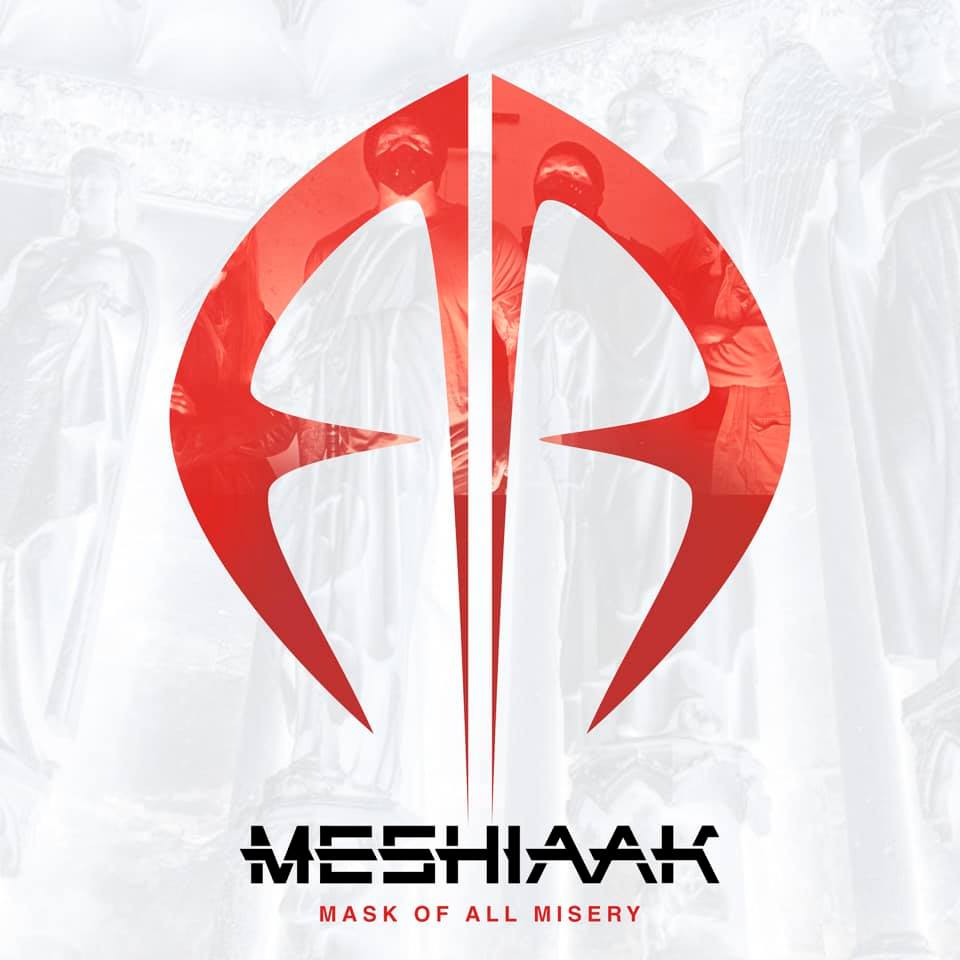 Meshiaak – Mask Of All Misery
18th March 2020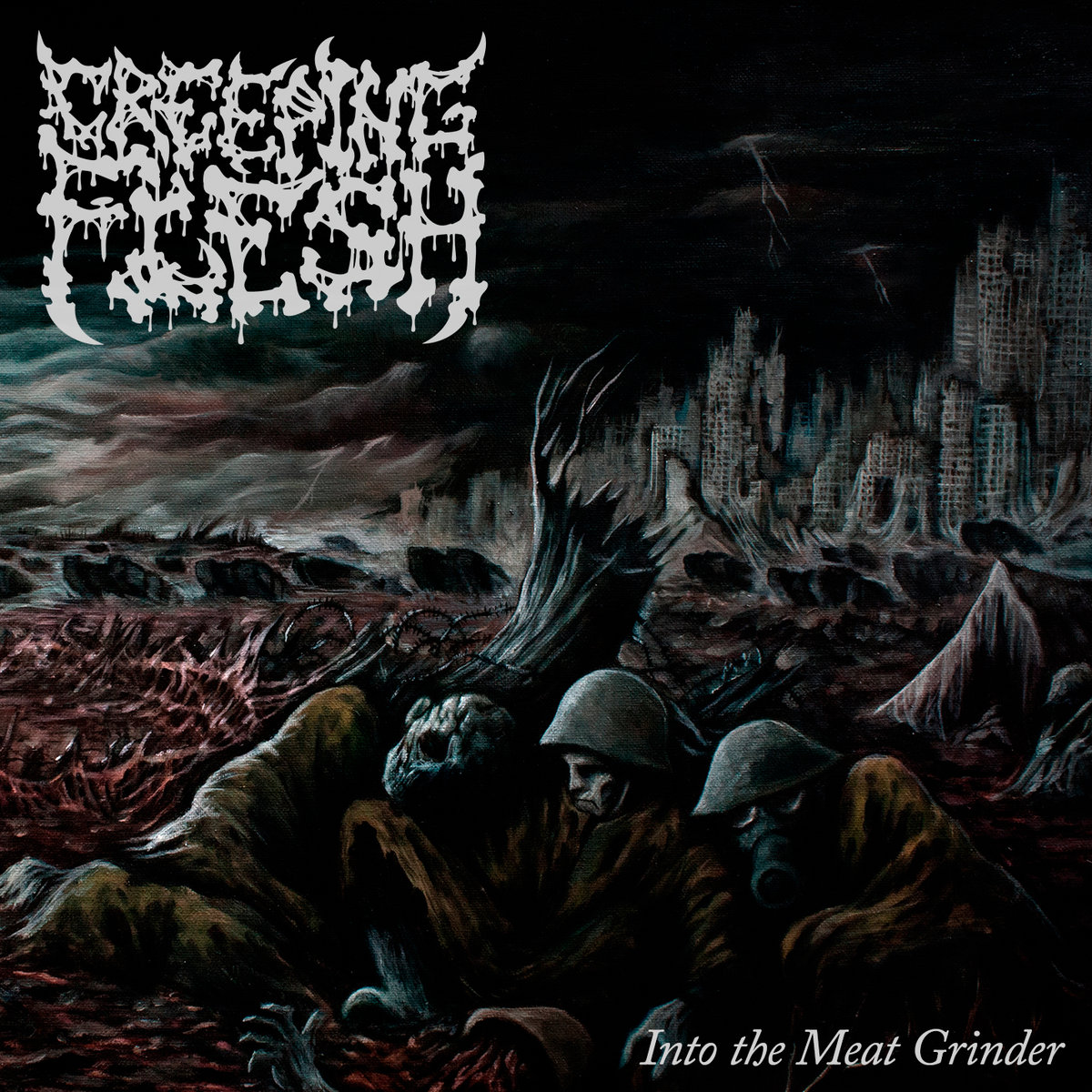 Creeping Flesh – Into The Meat Grinder
21st March 2020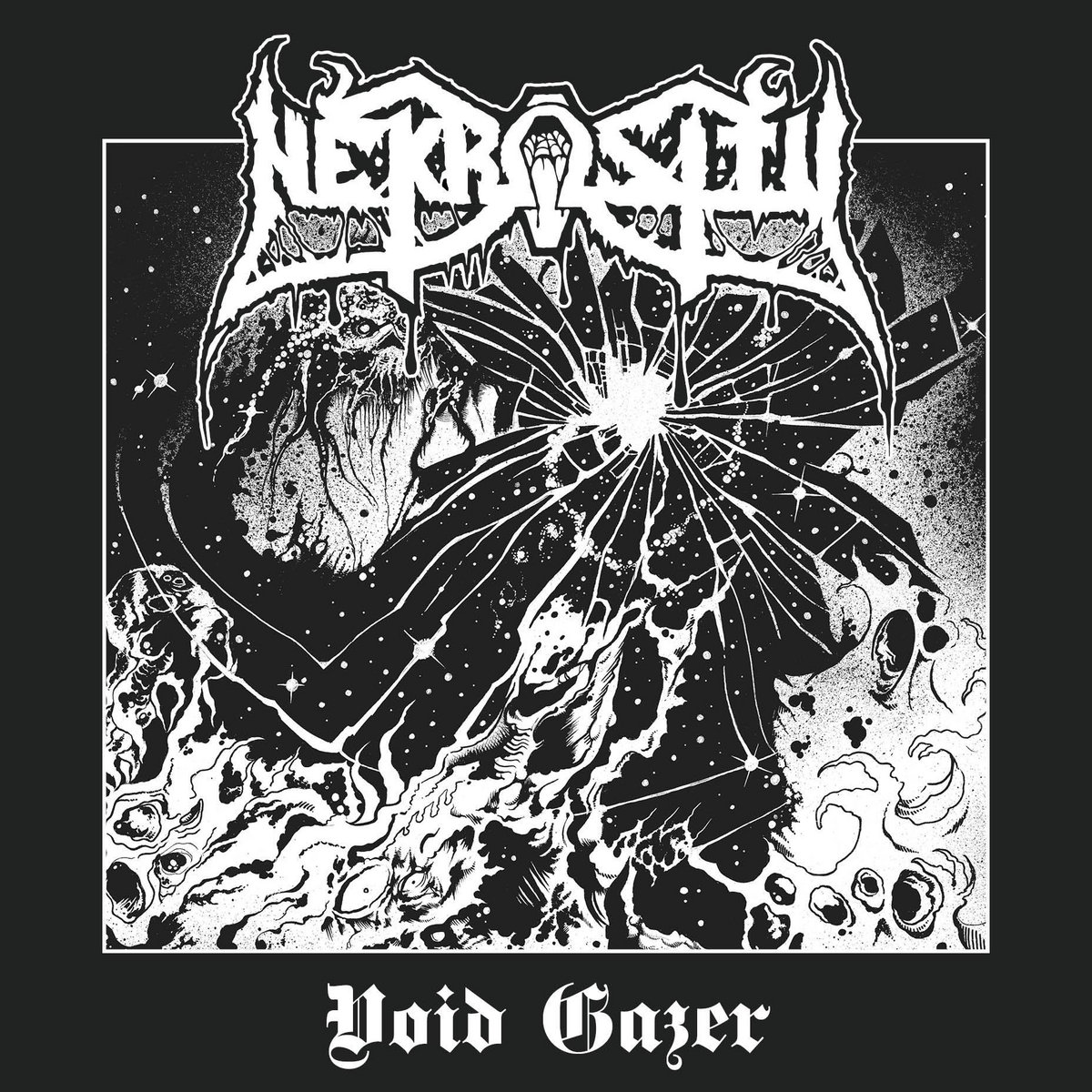 Label: Growls From The Underground / Release date: 25th September 2019
Swedish death metal scene is as active and vibrant as always. Nekrosity is another hard-hitting horde coming from Uddevalla in Southern Sweden. The band, which consists of former members of Sadistic Grimness and Ill-Natured, was formed in 2009, but it took them two demo releases and some raw recordings, to release this full-length debut.
It is entitled Void Gazer and it contains eight tracks of the afore-mentioned US-styled death metal. The album is kind of divided into first part called "Side Darkness" and second part called "Side Death". Now you get an idea what this whole material deals with? Main topics are obviously about death, curse, damnation and salvation. The atmosphere is invariably dark, while the production is raw and filthy, but very dynamic and powerful at the same time. The band managed to find the right balance between sounding rotten and sick but also crystal clear.
In many ways those guys demonstrate impressive song-writing skills. The basic riffs are often fast and aggressive while the chords have a pretty simple and straight-forward feel to them. The lead guitar parts create a lot of atmosphere esp. with a melancholic harmonies. The melodies in the songs provide a contrast of macabre majesty and strangling gloom with hopeless misery and evil.
There's also some traditional soloing here too. The drumming is tight and on point while the vocals are very deep and powerful growling ones.
This might sound a bit contradictory, since we are dealing here with a brutal and blackened death metal, but I somehow prefer the slower and darker parts of the album like the album opener "Insemination Of The Forgotten" (check it out in the video below) or "Nuclear Damnation".
If you like Swedish death metal sounding like a mix of Morbid Angel, Asphyx, Bolt Thrower, Incantation, Grave or Necrophobic give it a spin or two – you won't regret it!