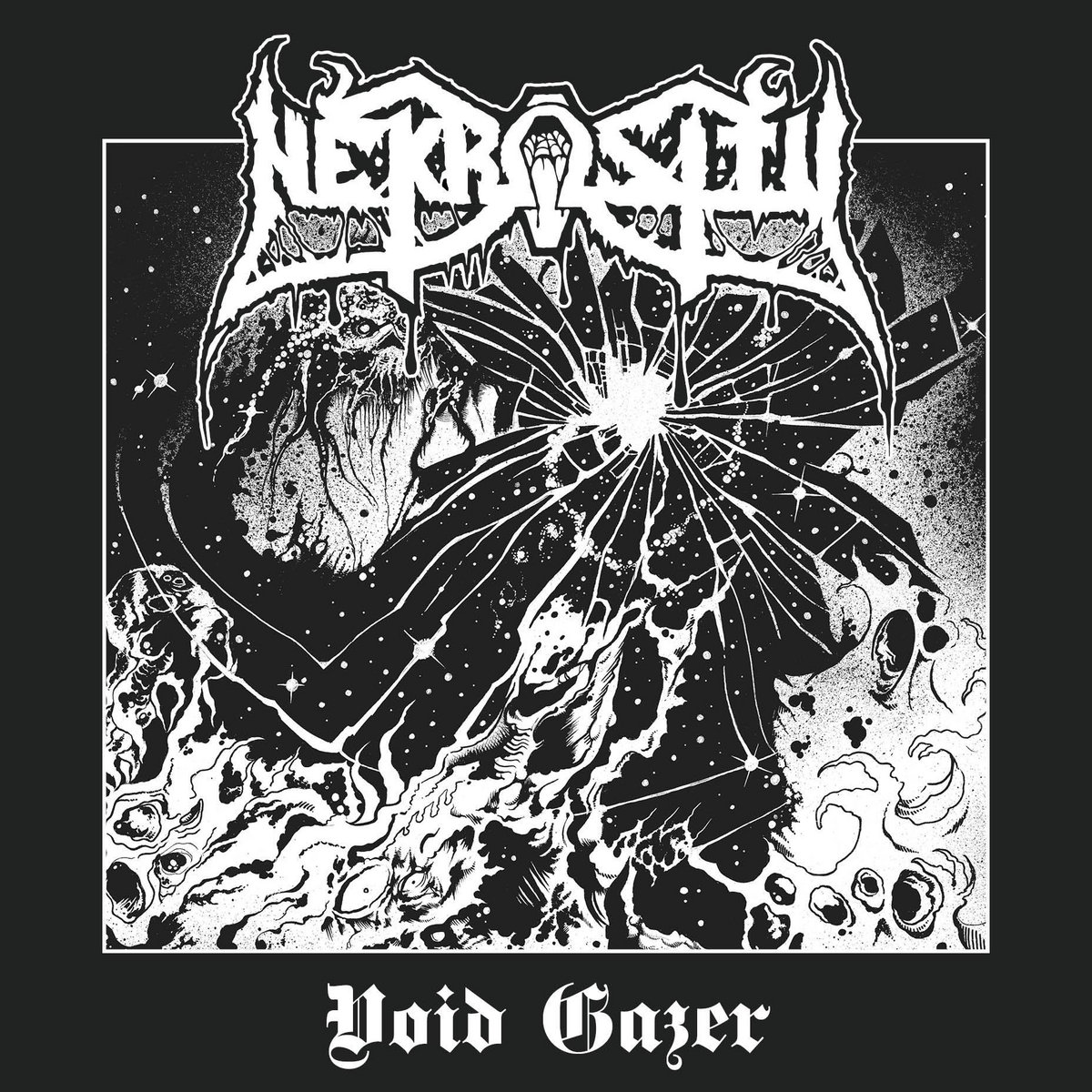 Nekrosity – Void Gazer
20th March 2020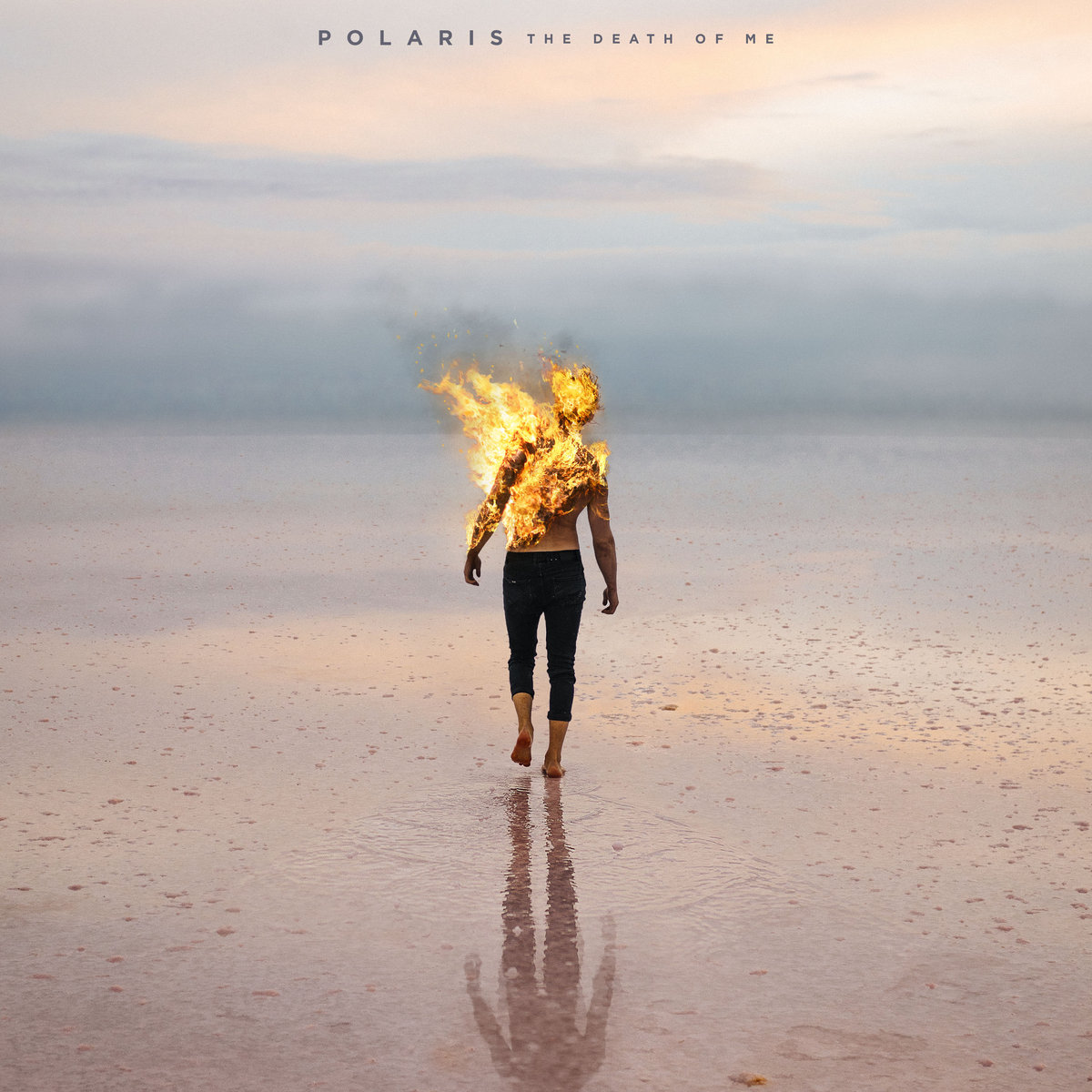 Polaris – The Death Of Me
21st March 2020
Creeping Flesh – Into The Meat Grinder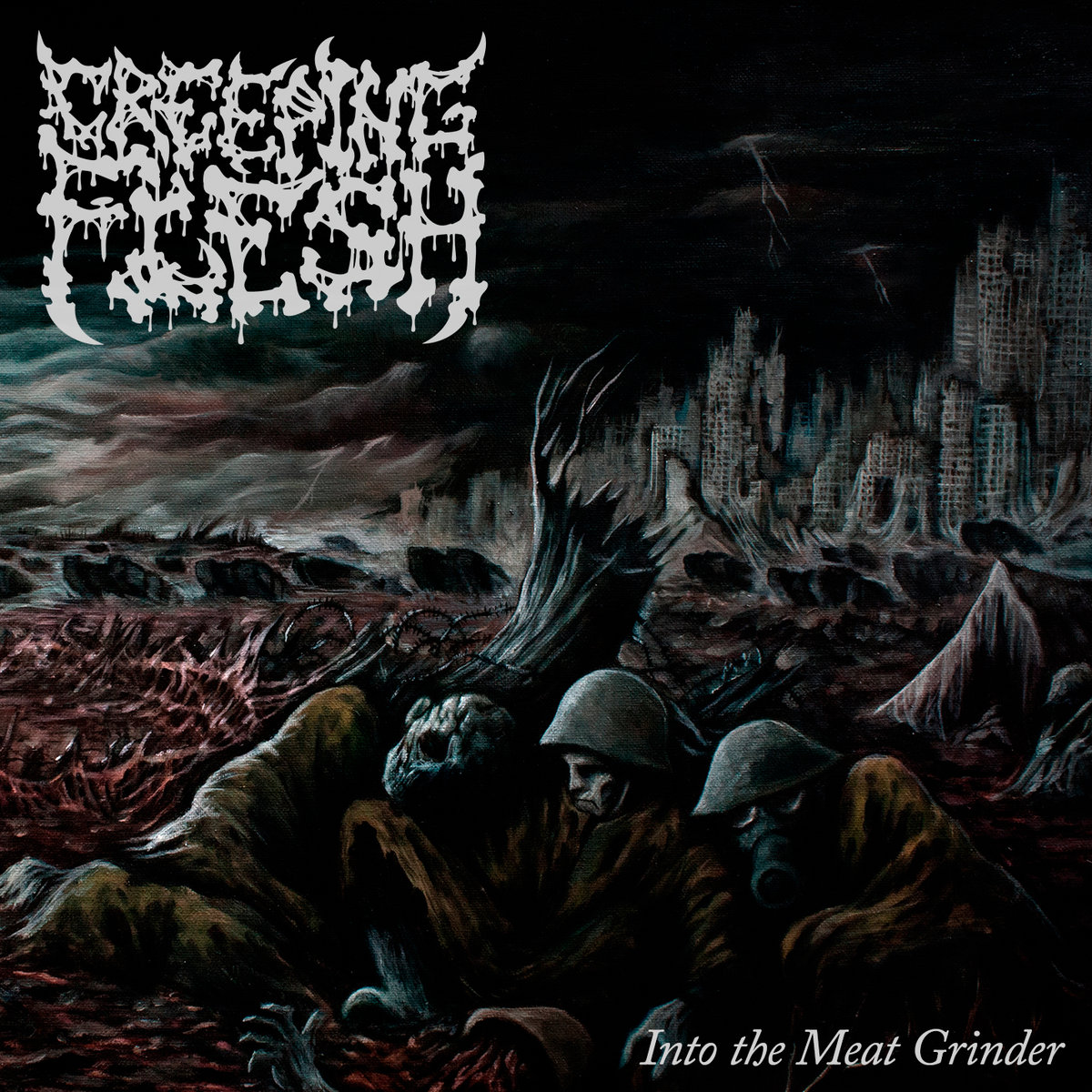 Label: Growls From The Underground / Release date: 25th September 2019
Into The Meat Grinder is a debut 10-tracker from a Swedish quintet Creeping Flesh. The band is formed in 2013 in the neighboring Gothenburg, and prior to the release of Into the Meat Grinder they released some demo and two EPs and a compilation. I must admit that they were completely unknown to me before this full-length. So I didn't know what to expect but safe to say it is a decent album where band's style of playing can be described as an authentic and traditional old school death metal.
The main subject is about modern warfare probably best exemplified with the album opener "Tank Corps Unleashed". The song is built on heavy and forceful riffing and deep, aggressive, harsh and nasty vocals. "Black Twisted Limbs" is following track, beginning with slow rhythms but soon after to continue with crunchy riffs and also more heavier and faster rhythms. The second half of the track is nice and fast.
"Stench Of Guts" has this almost epic melody, double bass drumming and heavy riffing. "Zaamurets" is pretty much like its predecessor, with a good melody, fast riffing and more groovy parts. "Where Men Are Made And Undone" is pretty melancholic and depressive song with good melody and nice atmosphere. "Shtrafbat" is again a bit faster and more aggressive track, but again with some melodic parts as well. Then follows a self-titled song "Meat Grinder" being probably also my favorite, very heavy and speedy song, yet with chilly melody in the background.
"Panzerfaust Sacrifice" got it all – with relentless bass drumming, edgy riffs and powerful chords. "Bones Of The Conquered" has again a very good rhythm section, fitting melody when necessary to create the right atmosphere and superb vocals as the icing on the cake. The closing track "Beneath Freezing Waves" is where the band slows things down a bit, reflecting on the destruction and misery the war/battle had caused.
As said before, those cruel stories about destruction just perfectly fit the mood of the instrumentation. The production is very heavy and aggressive, fitting the overall style of the band perfectly. The interaction between the rhythm and the lead guitar creates this fantastic and captivating atmosphere. One feels as there's always something going on in the background leading to each song having its own very special character. Finally, it's all rounded up with a very traditional cover artwork.
Into The Meat Grinder is a very decent death metal debut, recommended for fans of Bolt Thrower, Obituary, Hail Of Bullets and Asphyx.