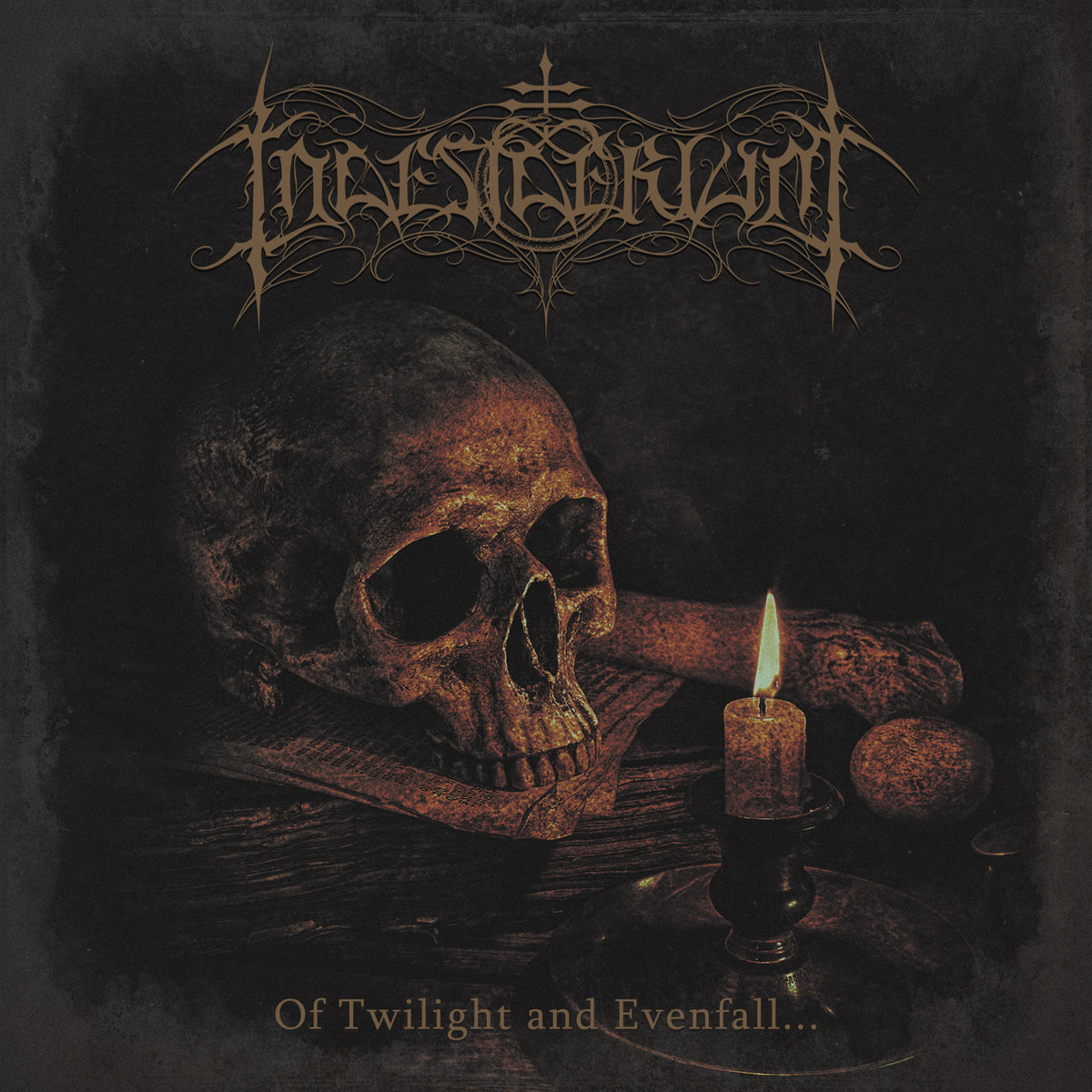 Indesiderium – Of Twilight And Evenfall…
9th July 2020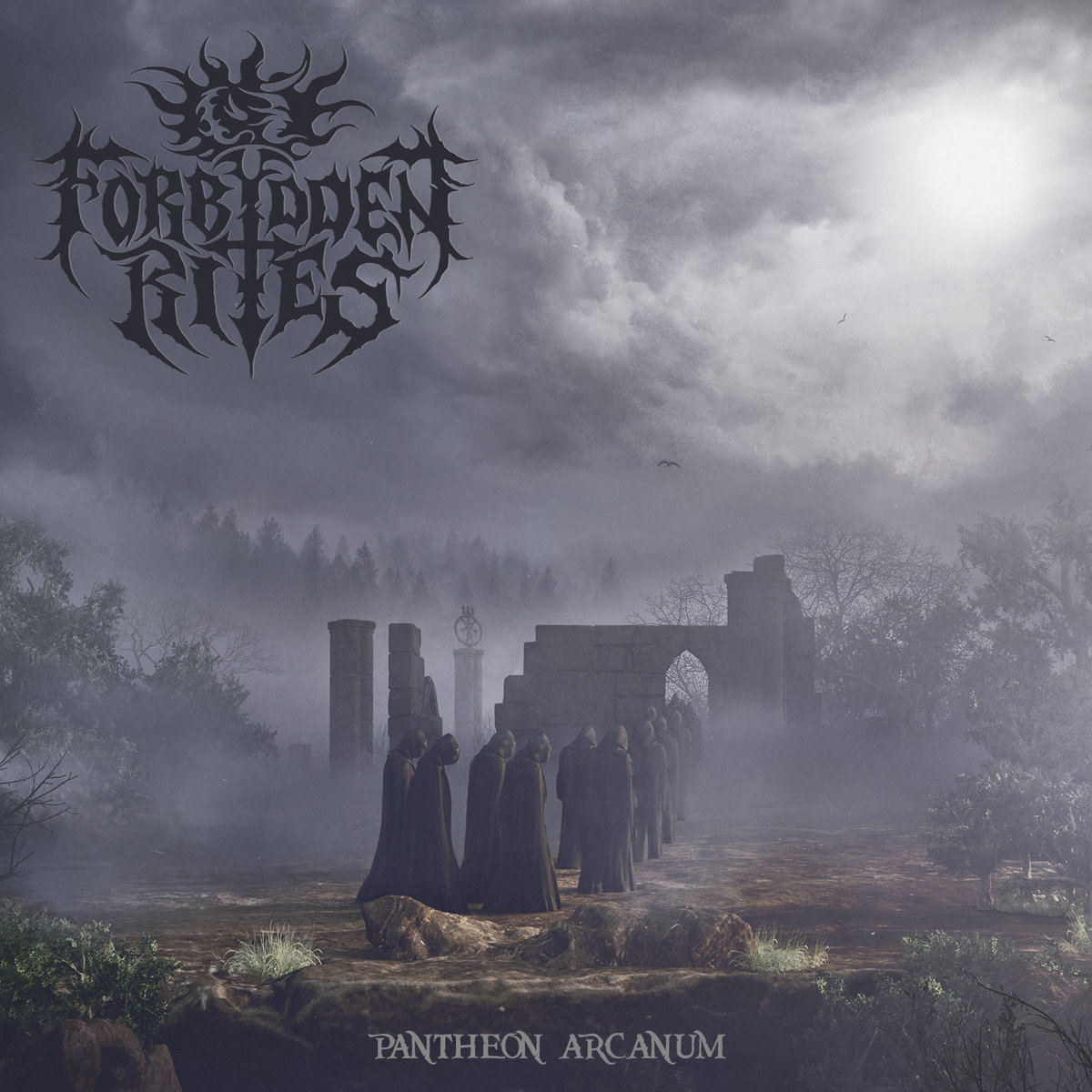 Forbidden Rites – Pantheon Arcanum
15th July 2020
Necrospell – Awakening Of Tyrants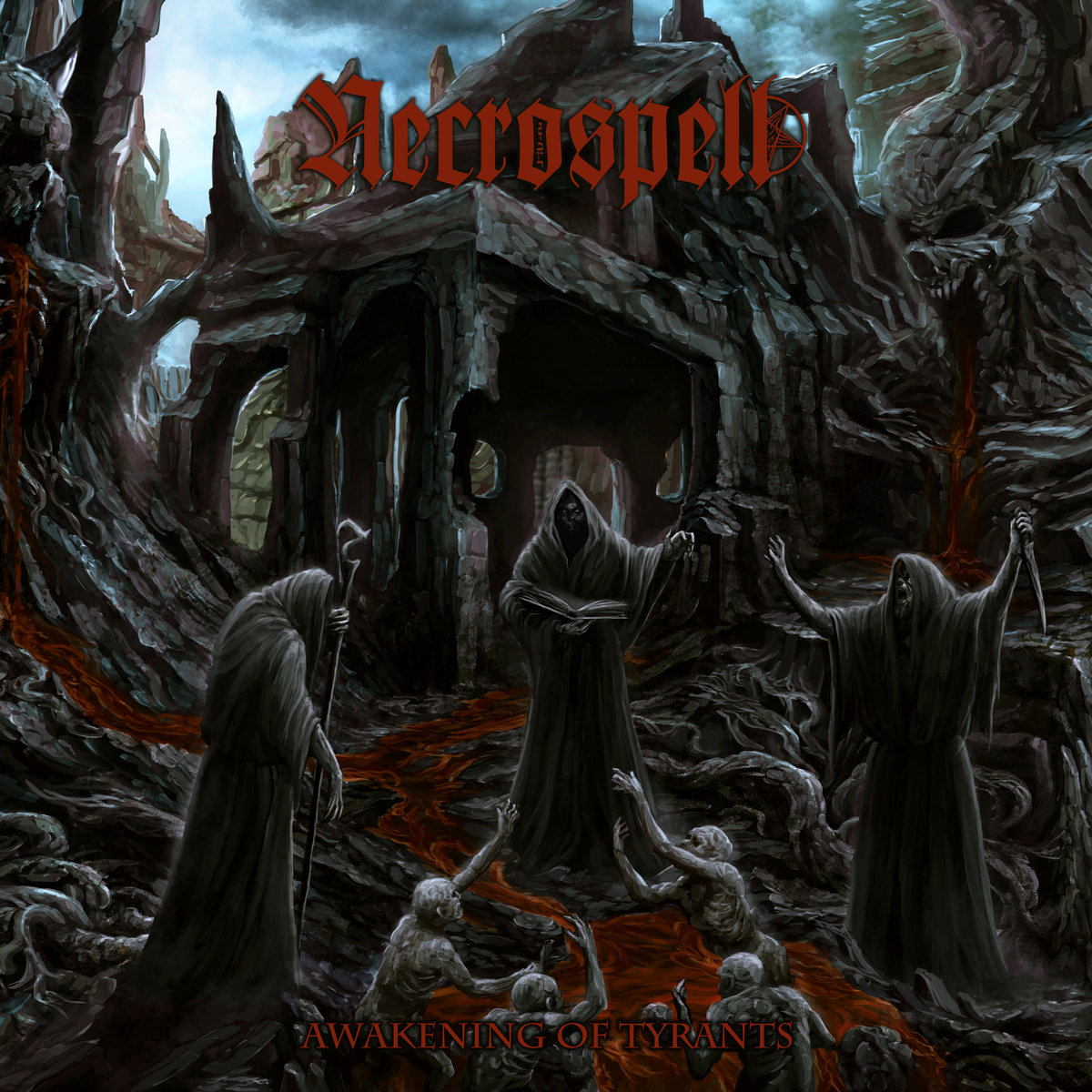 Label: Satanath/Grimm Distribution / Release date: 23rd November 2018
It's not very often during my two decades as a writer that I've had the opportunity to listen to as good death/thrash metal as this one. I'm talking of a debut album of Italian five piece Necrospell.
After 23 years from their cult demo tape As Darkness Falls, Necrospell are back. Their eight-tracker debut is entitled Awakening Of Tyrants and it's a great fusion of primary death and thrash metal with additional slight black metal touches. Their overall style of playing is technical and often fast tempo, yet with numerous breakdowns and shifts in tempo and speed. Having said that, their sound still has a plenty of great hooks, nice melody (listen to "Necromicon Gate") and spot-on solo guitar work. Riff-laden guitars, insane and hellish drumming of Attilio and the aforementioned, untypical Italian, strong vocals, makes it a listenable pleasure.
After short "Intro" comes the opening self-titled track "As Darkness Fall" and it's also probably the most interesting track on the record, with a strong theme in the chorus woven into the composition structure, perfectly matching tempo and vocals. Interesting, though slightly different, is also "Kiss Of Death". Much in a vein of Carcass and Hypocrisy.
One may think that after such a long break the band was not in the best shape and creative peak, but as a whole Necrospell keeps the high level. Simple measures turn out to be very effective here and Necrospell achieves quite a lot thanks to the use of proven solutions.
Thus, this relatively short album may appeal to all metal maniacs who love bands like Morbid Angel, Mercyful Fate, Dissection, Monstrosity, Vader, Death and other acts from the 90s death/thrash scene. It's not ground-breaking nor very innovative album, but still there're a lot of good moments on Awakening of Tyrants, so these south-Italian lads should be proud of their debut full-length.
For more info on this hard-hitting Italian quintet go to https://www.facebook.com/Necrospelldeathmetal/