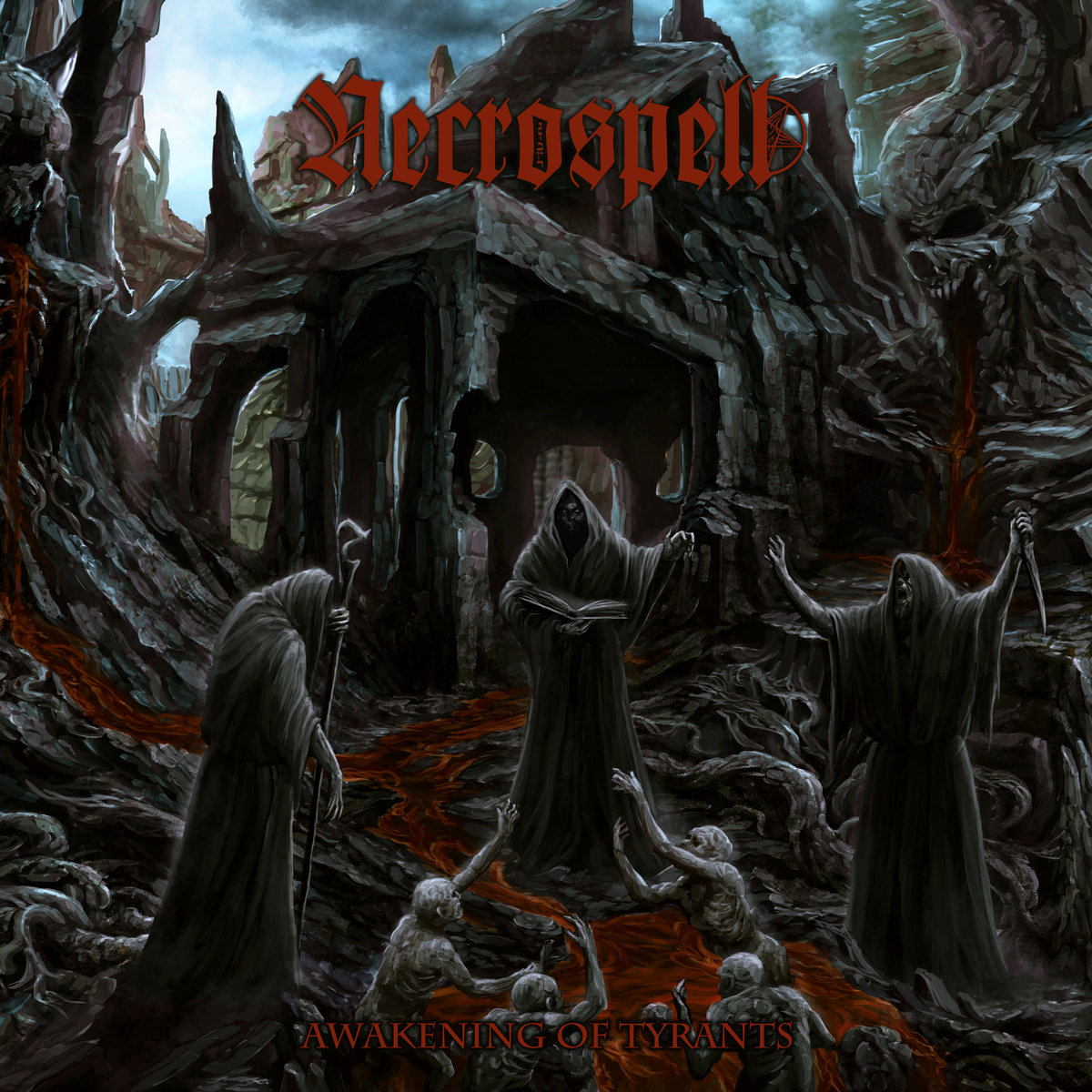 Necrospell – Awakening Of Tyrants
14th July 2020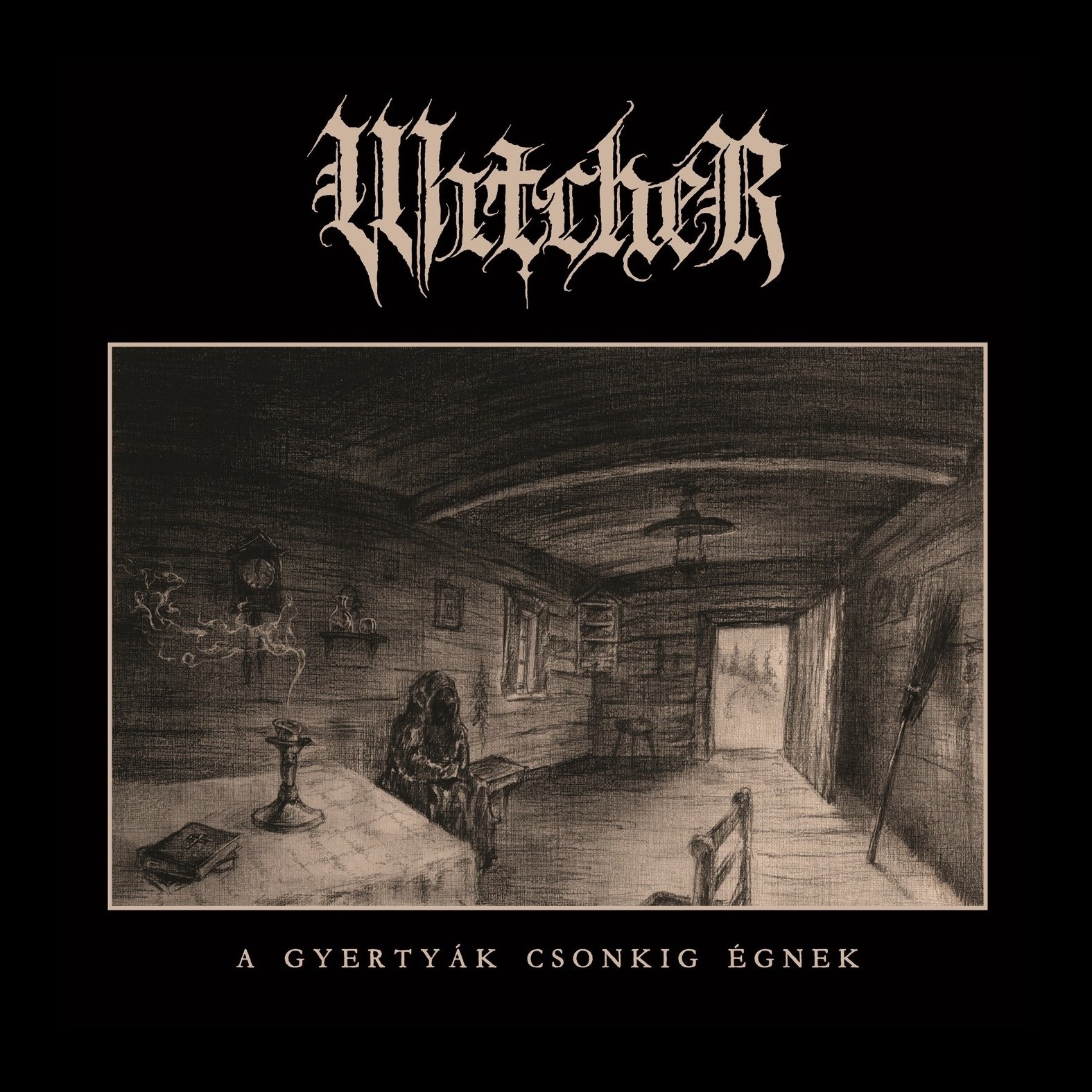 Witcher – A Gyertyák Csonkig Égnek
19th July 2020
Forbidden Rites – Pantheon Arcanum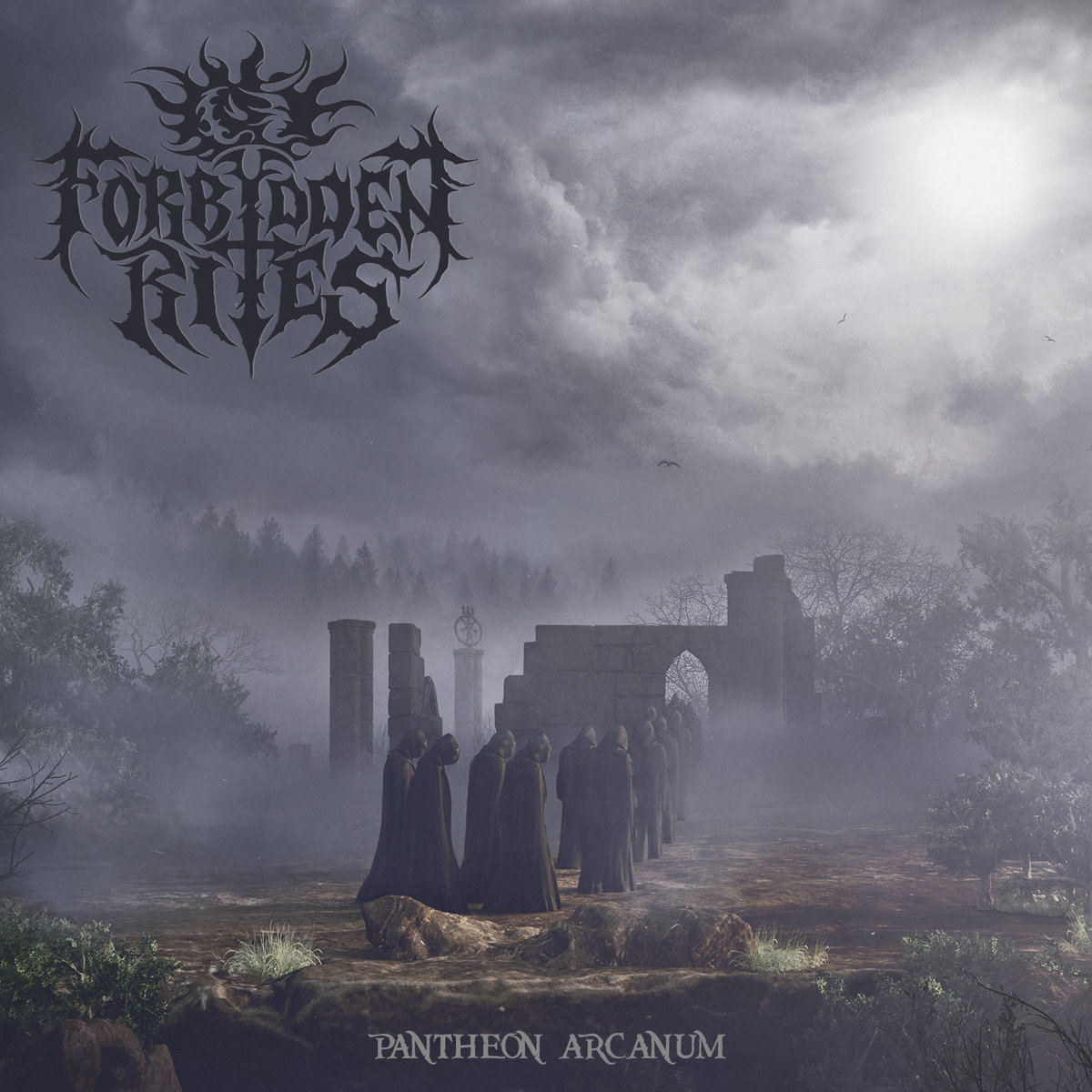 Label: Grimm Distribution / Release Date: 7th November 2018
Forbidden Rites is an internationally based Blackened Death Metal act, one that has so far been active for roughly three years. In that time they have seen it fit to grace us with their debut Full-length album, a nine-piece spanning nearly forty-two minutes long entitled Pantheon Arcanum.
Now musically, Forbidden Rites offers very little new to fans of the genre – In many ways, the quartet has managed to make a very decent musical journey not unlike what has been previously seen from the likes of Aeternum and Blasphamagoatachrist. What really makes the band stand out is their lyrical focus, which has been channeled towards decribing and discussing both secret societies and the occult – Still within the range of what has been seen before, but still with enough of a twist to keep Forbidden Rites interesting.
In many ways, Pantheon Arcanum is an excellent album to bring up if you are ever in the need of explaining to a person what a succesful mixture of, arguably, two of the biggest sub-genres of Metal sounds like. It is fast-paced, it is catchy, simplistic in its build-up yet still unrelenting. It is music made to be heard loud, preferrably with others.
Now, as I am sure that I mentioned somewhere above (I have a tendency to write these from a certain formula in order to make sure that I remember to mention everything of import) Pantheon Arcanum is the debut album of Forbidden Rites – And if it will end up serving as a prime example of what is to come, then there is no doubt in my mind that this international quartet will end up becoming one hell of a live act. For one, they have made an entire album that is consistently good and a near textbook presentation of what the genre has to offer. Second, they are clearly dedicated to their chosen profession, having taken the time to properly perform and produce the album (no doubt with help from the record label themselves, but my point still stands). And last, they are bringing a massive amount of energy to the table (very evident on tracks such as "Judgment"), which I am sure they will bring with them onto the festivals and to gigs in the future.
All in all, a record I will recommend – If possible, see if you can pick it up at one of their gig. And make sure to come greet me, if you happen to find me there.
The entire album can be streamed below.