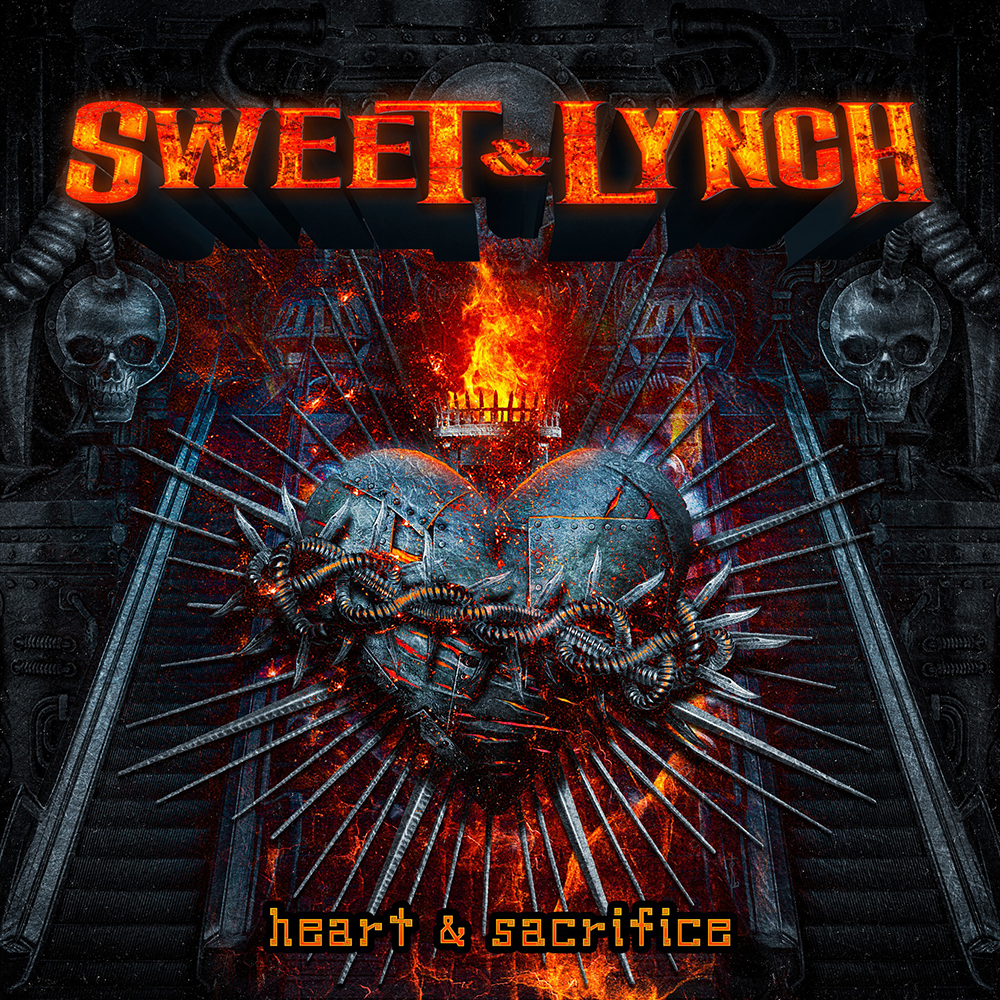 Sweet & Lynch – Heart & Sacrifice
22nd May 2023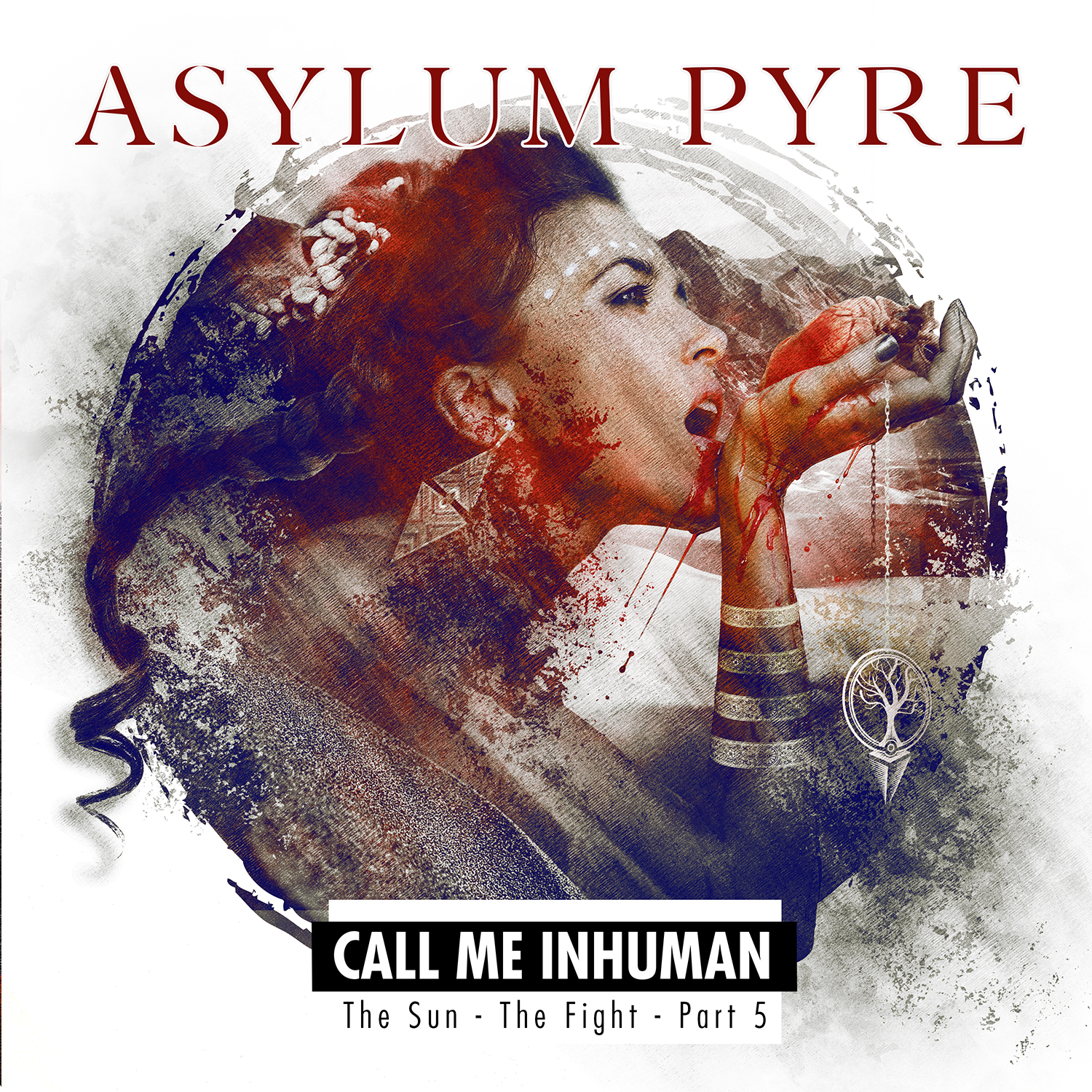 Asylum Pyre – Call Me Inhuman (The Sun – The Fight – part 5)
24th May 2023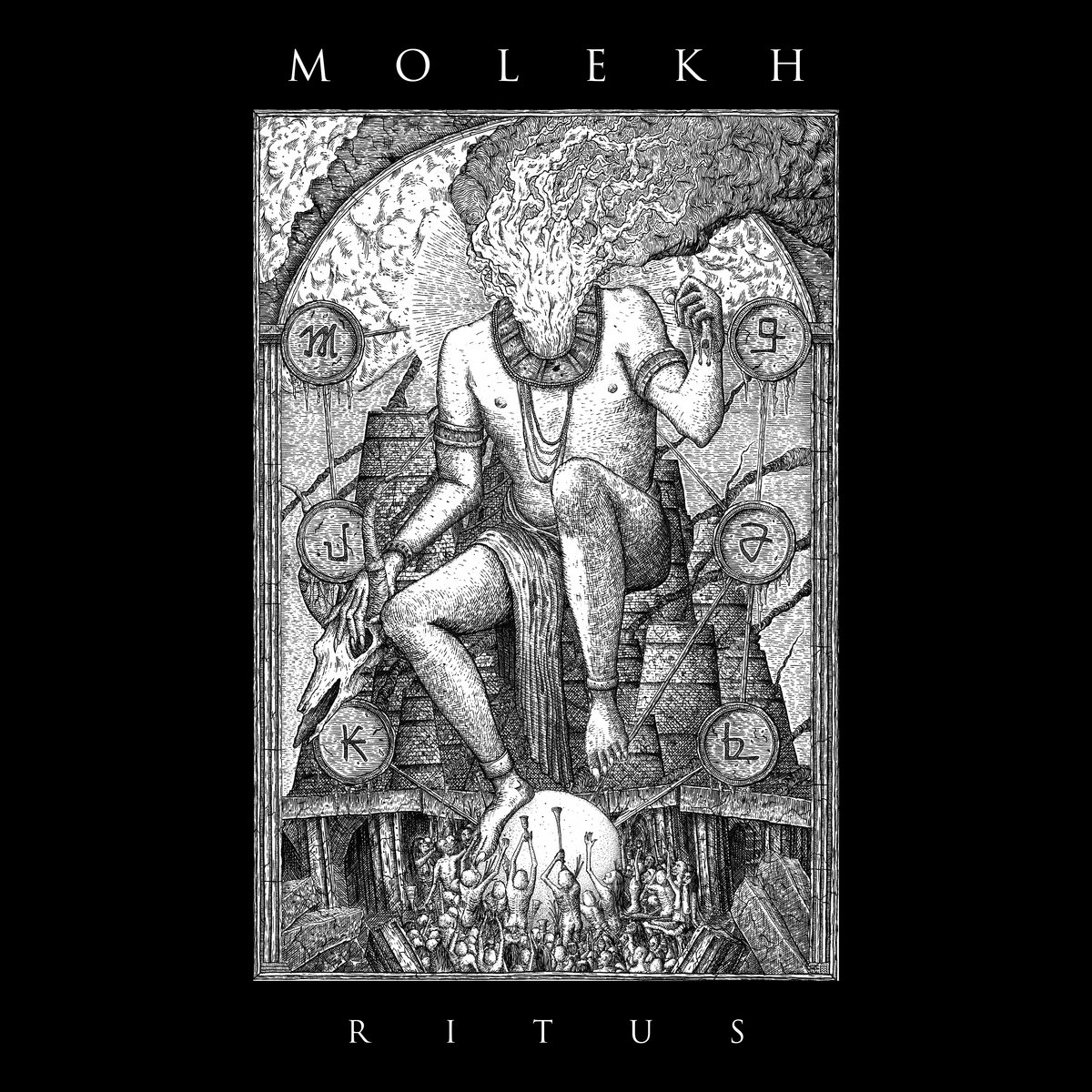 Label: Bent Window Records/Pale Ghoul Recordings / Release date: 27th March 2023
Molekh is an extreme, avant-garde black & death metal quartet from Poland/Ireland. The band has been founded in 2017 in Dublin and it features three members of Polish black/folk metal band Thy Worshiper, but this time bringing a more chaotic & experimental sound. The current line-up consists of Karl Leavey (drums), Donal Fullam (bass/vocals), Sebastian Majka (guitar/vocals) & Dariusz Kubala (guitar/vocals).
Ritus is band's debut full-length album released a couple of months ago via Canadian label Bent Window Records. It is a 7-tracker concept album, running at app. 37 minutes. According to the band, 'It has been named by his name. Through blood and possession. Through the ashes of the flame and the abyss of summoning. Seven Dragon heads, seven faces of the beast. Seven rituals of fire, blood, assassination, and hatred.' In other words; it's comprised of a story concealed within the music that aims to place the listener into a dark, savage and possessed place full of natural evil. The music on this seven-tracker CD is intense, gloomy, atmospheric and heavy, where brutal and melodic parts often alternate and therefore provide the material with the necessary roller coaster rides of emotions, so it always slip away from boredom.
The album starts with an intro called "Yetzer Hara", which setlles the atmopshere with almost ritualistic chants in the distance, accompanied by some sounds of rain. It begins as an ambience, but as the song progresses one can hear some speedy & extreme metal instruments and hellish dual vocals. It also features some explosive drums and destructive riffs. Next two songs are called "Cruor Innocentia" (where the possessed voices are sung like in a satanic psalm) and "Possessionem", both being extreme with growling, harsh and raging vocals, sawing guitars and steady drumming. Furthermore, "Possessionem" seems to be the fastest and most diverse track on the album, featuring numerous death metal elements. After these two tracks, the self-titled "Ritus" comes in. It is a very strong track that I believe represents the band in the best possible way. Next follows my album favourite (watch video below), a song called "Vocare Pulvere". The next one is entitled "Abyssus", a pretty extreme yet experimental and haunting song, where where the vocals are chanted in a brutal death/hardcore manner. The album's grand-finale comes with "Incubus", a perfect way to end this concept story. The length of the individual tracks is appealing. The overall sound is noisy, dirty and a bit unbalanced.
After the initial spin of Ritus, it feels a bit complex and one that is not being easily absorbed. Thus, it needs a few listenings for one to get used to their way of playing and to grasp an idea behing the concept story of the album. However, I enjoyed the atmosphere of the record, evocing the overall feeling of claustrophobia, images of smog and ritualistic echoing sounds.
Ritus was recorded by Shauny Cads at Hellfire Studio (Abigail Williams, Dread Sovereign, Malthusian) and mixed by Shauny Cads at Last Light Recordings. Haldor Grunberg (who cooperated with Azarath and Behemoth) was responsible for mastering. This fitting front cover was done by Krzysztof Wronski Artwork (ROSK, The Throne), while layout was designed by BlackTeamMedia (Feto in Fetus, Sanctus Hexe).
I see a room for improvement, but also a lot of potential for this relatively new formation. Ritus shouldn't go unexplored unless you want to miss out on a dark, haunting, noisy and wild nightmare that knows how to capture the right atmosphere and emotions.
Thus, this surprisingly potent and interesting debut will appeal to most worshippers of black metal but also those into death, psychedelic and avant-garde metal, mostly due to the fact that it is experimental, complex, unusual, dynamic and varied.
Esp. recommended for fans of Behemoth, Vital Remains, Deathspell Omega, Krisiun, Malevolent Creation, Hate Eternal and similar extreme black/death acts. Check it out on https://molekh.bandcamp.com/album/ritus