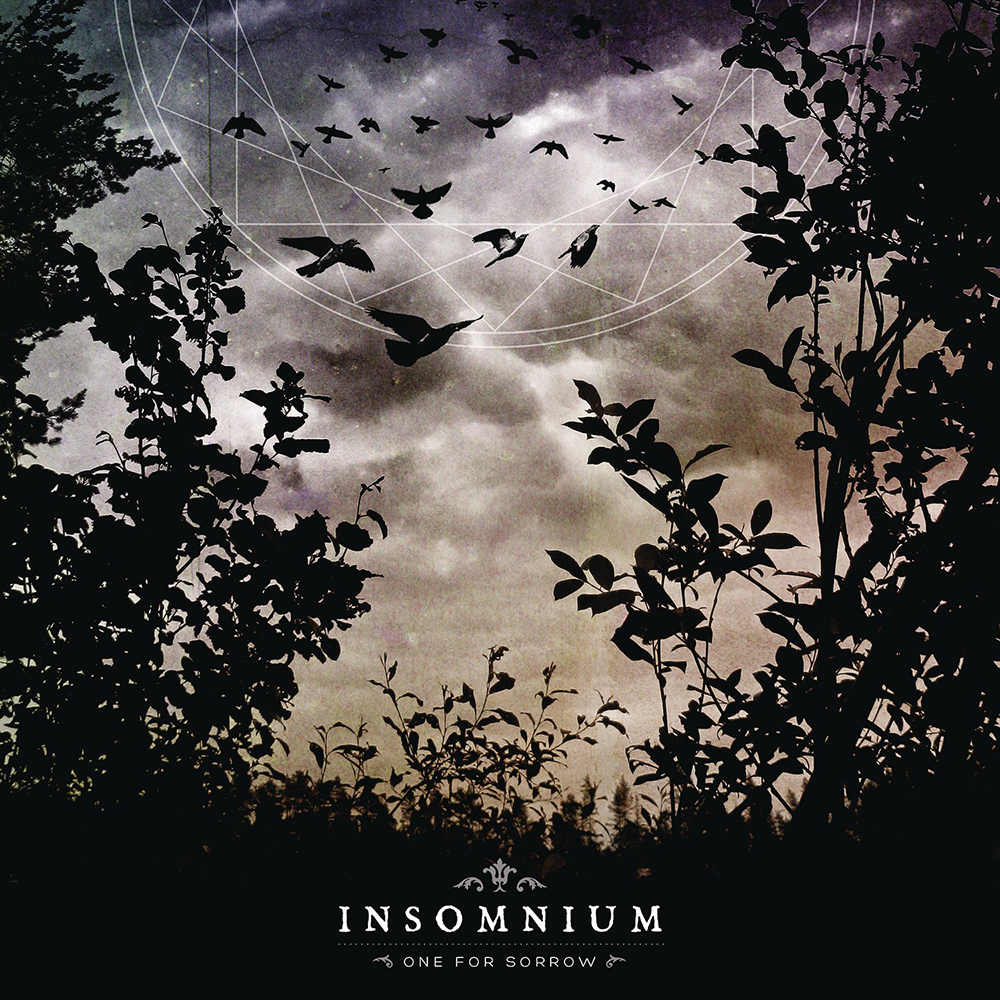 Insomnium – One For Sorrow
1st October 2011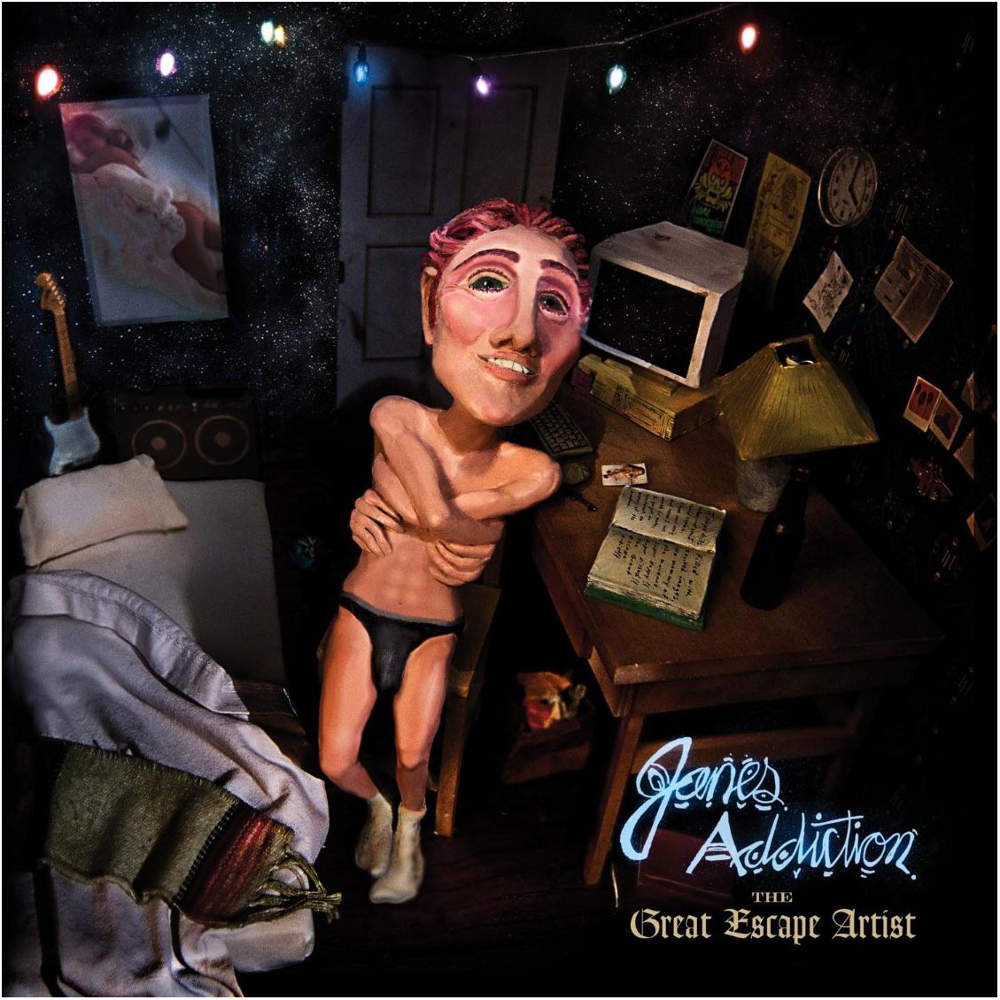 Jane's Addiction – The Great Escape Artist
18th October 2011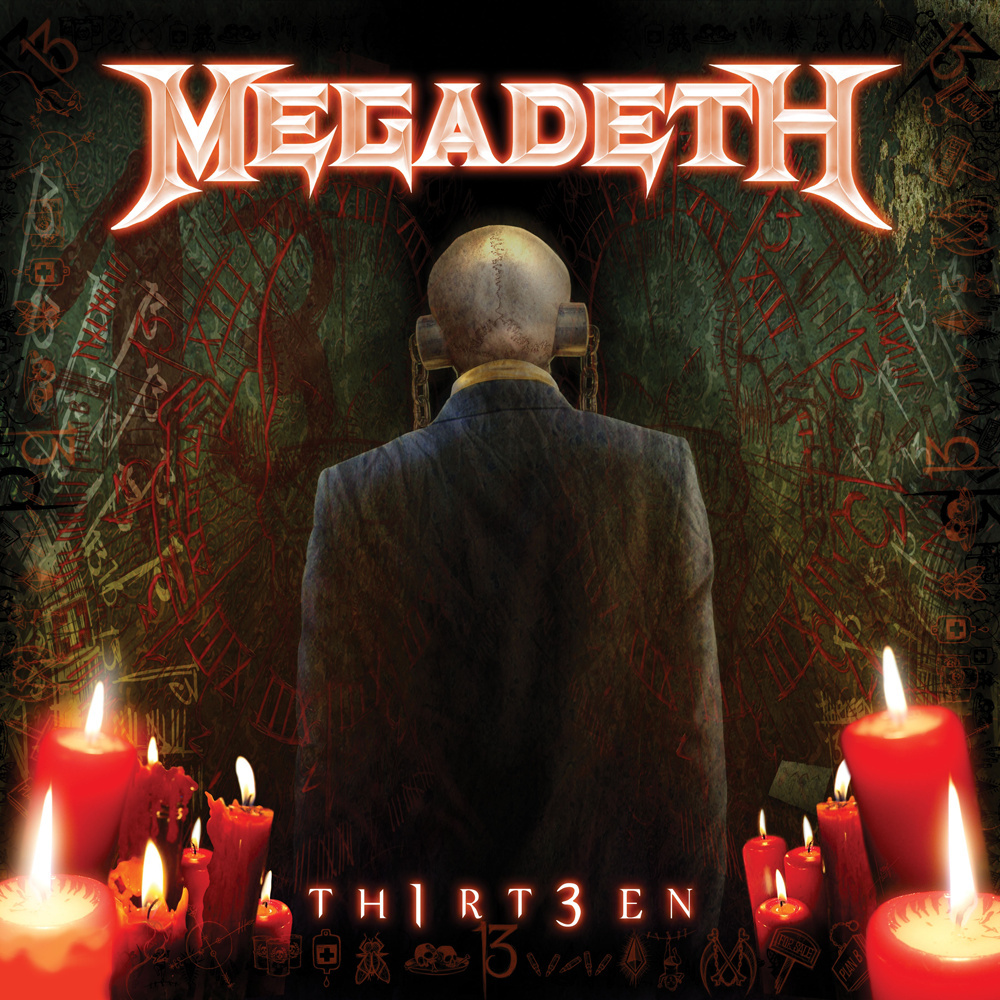 Label: Roadrunner / Release date: 31st October 2011
"Thirteen ways to see the devil in my eyes/Because I stood here thirteen times and I'm still alive."
This is Megadeth's thirteenth record and it's entitled, Th1rt3en. How robbed of creativity, one might think and in a way it is dull, but once you hear the title-track it starts to give more meaning.
Two years since Endgame, Megadeth are ready with their third album for Roadrunner, where they were signed few years ago when Roadrunner decided to invest in some of the older, more established names in metal genre.
Th1rt3en is band's first album since 2001's The World Needs A Hero to feature Megadeth's original bass player David Ellefson. Ellefson has always been a big part of the band and nonetheless his signature sound has been a big part of Megadeth's sound.
The band's path on the new release is the same as it was on previous few releases, meaning that it's basically back-to-the-roots album. The album opens with four tracks, whic in their gist cover some of the best known trademarks of the band's music from late 80's and early 90's. There is not nothing new there, but these songs are some of the best "back-to-the-roots" songs the band has done in a long time.
In many ways Endgame was not a bad record, but there are no any outstanding songs on it and as a whole it never reached the highlights of some of the band's highlights. Despite its quality it's not one of those albums band's lots of fans will remember.
Fortunately, Th1rt3en possess the same technical qualities that Endgame (and most of the other Megadeth albums), but it also has better songwritting then Endgame. Those first four songs are just spot on and then there are couple of songs that feel like fillers, before things get back on track again in form of "New World Order", "Fast Lane" and "Black Swan" which does remind plenty of "Washington Is Next" – or vice-versa, because "Black Swan" is one of the three songs which were previously released as demos or bonus tracks for the special releases.
For the most part Th1rt3en is a smooth sail for the band and most of the songs work well, but there are some letdowns that simply have no place on this album.
Hardcore fans will not be disappointed, because this is an album that looks back and even when dipping into AC/DC grooves the songs feel genuine Megadeth songs.
There isn't much new on Megadeth's new album and Ellefson's sound is basically gone, but this is a very solid record, perhaps another one that will never become a classic 'deth record, but it's a clear step up from their previous effort.
"Thirteen times and it's been lucky for me/After everything, you still want me to bleed."
Yes we do Mr. Mustaine and hopefully fourteenth will be even luckier for you and the fans will get an classic Megadeth's album on level with Countdown To Extinction or Rust In Peace.
www.megadeth.com