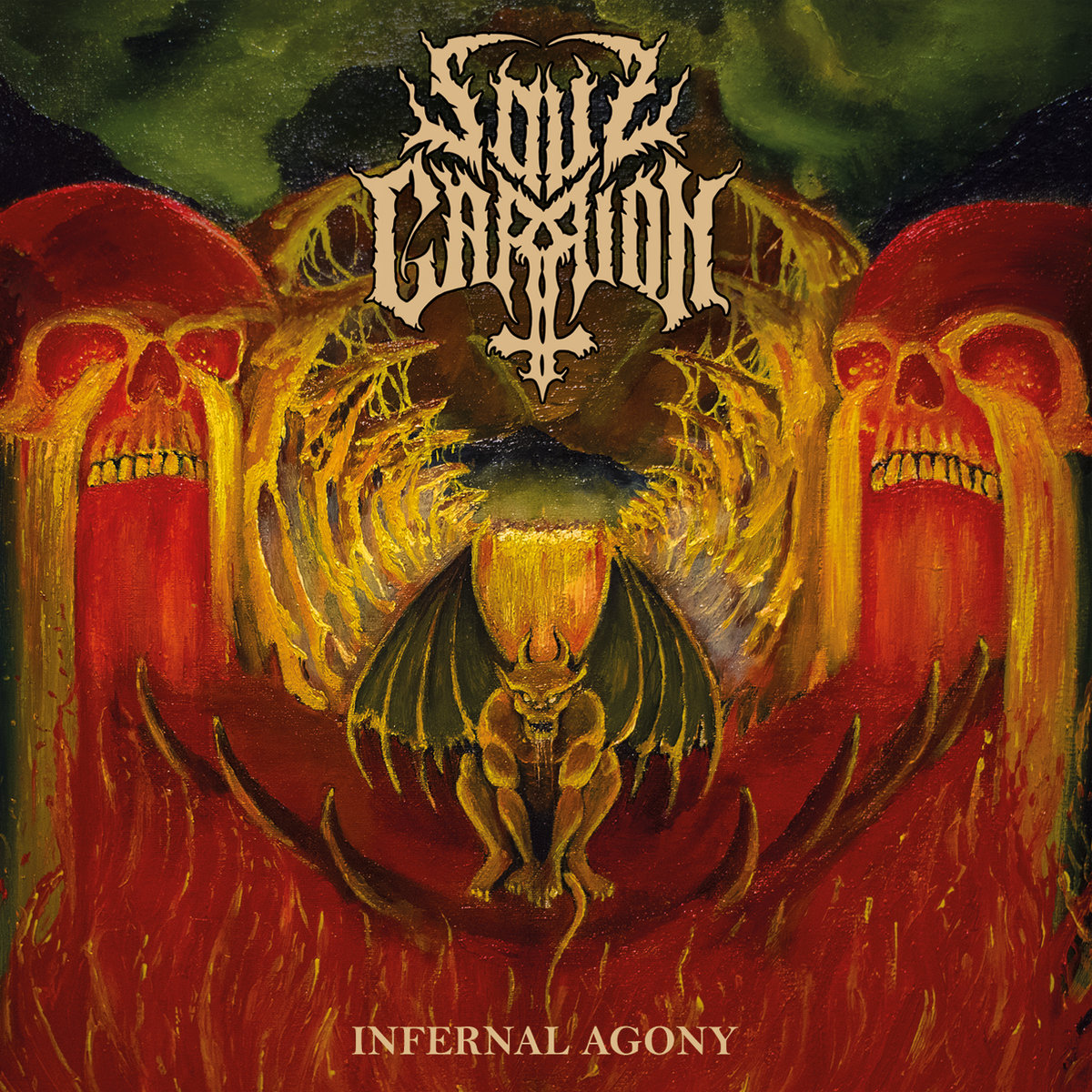 SoulCarrion – Infernal Agony
22nd March 2022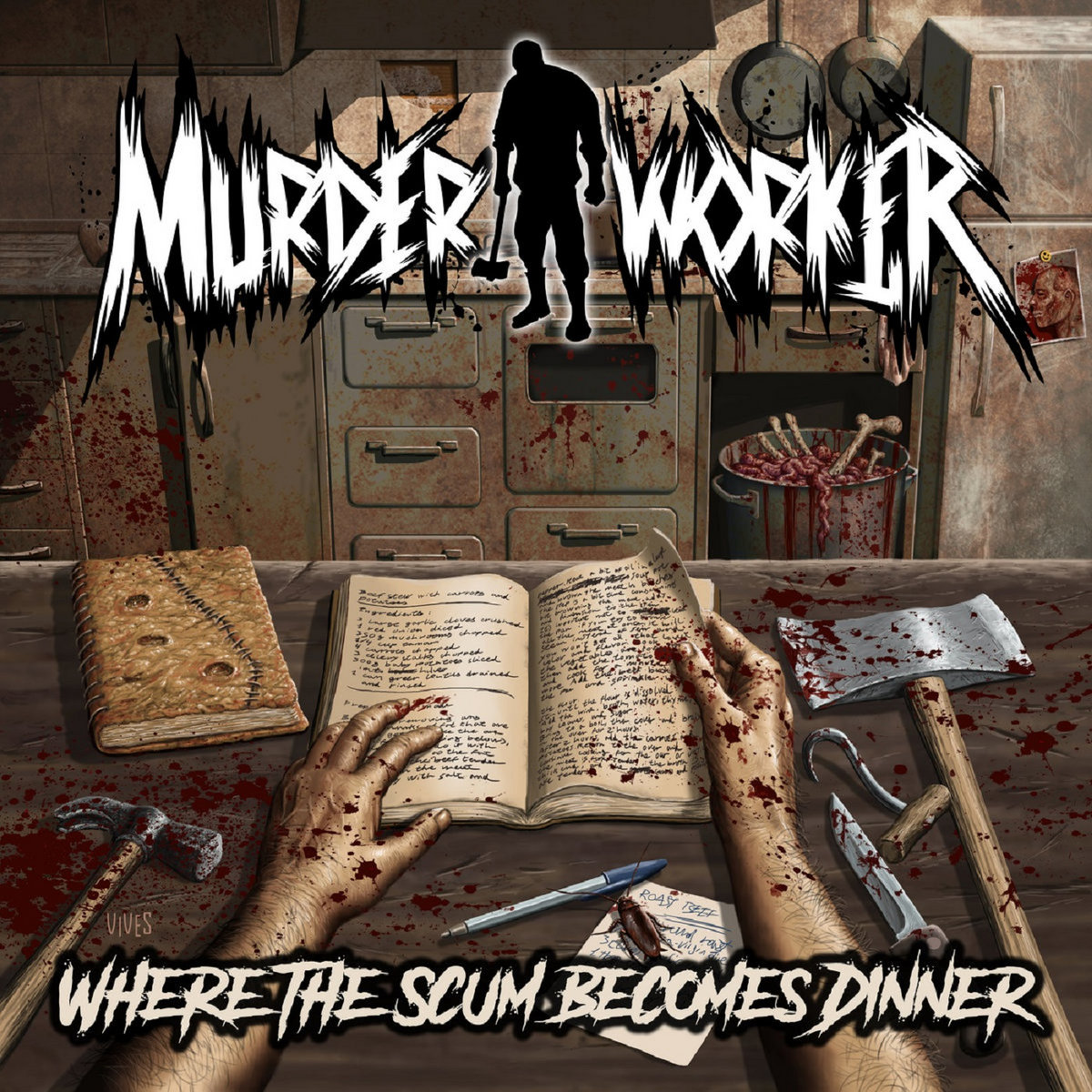 Murderworker – When The Scum Becomes Dinner
6th April 2022
Kataplasm – Insert Digital Coin…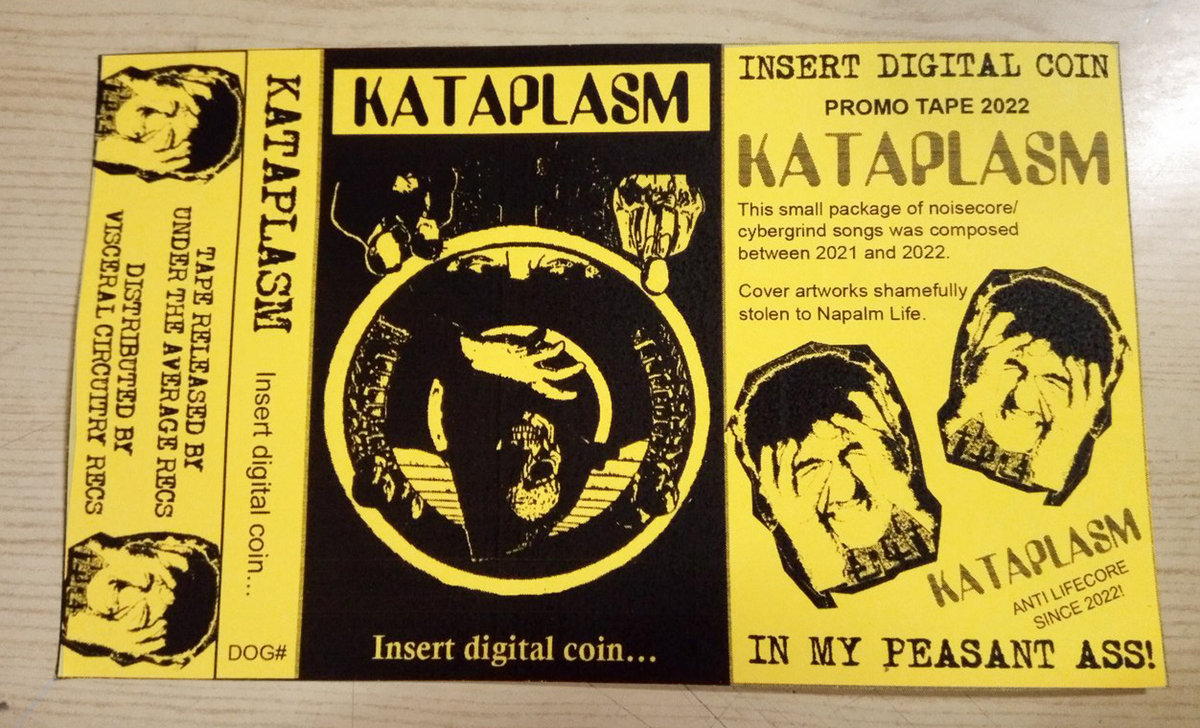 Label: Under The Average / Visceral Circuitry / Release date: 2022
My friend Gabriel S. from France will forgive me for this short review of his own project called Kataplasm. It's not because I'm lazy unthankful bastard, but rather because this is just one sample untitled track. It's released as single-sided cassette (comes with a sticker) with less than two minutes of sounds on it. I'm quite able to review a project based on only one track, but I can tell that we're dealing with some noisecore, cybergrind, grindcore and industrial sounds, enough to crush your brain cells!
This particular track starts with a French national anthem 'La Marseillaise', then some words by a French president, to mid-song sounds of a gunfire, and towards the end a chaunting 'Vive la France'. I like the way it is composed, with original ideas, but I simply need to hear more in order to make my final judgement.
This small package of noisecore/cybergrind was composed between 2021 and 2022, while according to the front page writing, 'cover artwork is shamefully stolen to Napalm Life'.
For additional info on this sample or any other of Visceral Circuitry releases go to https://visceralcircuitryrecs.bandcamp.com/merch