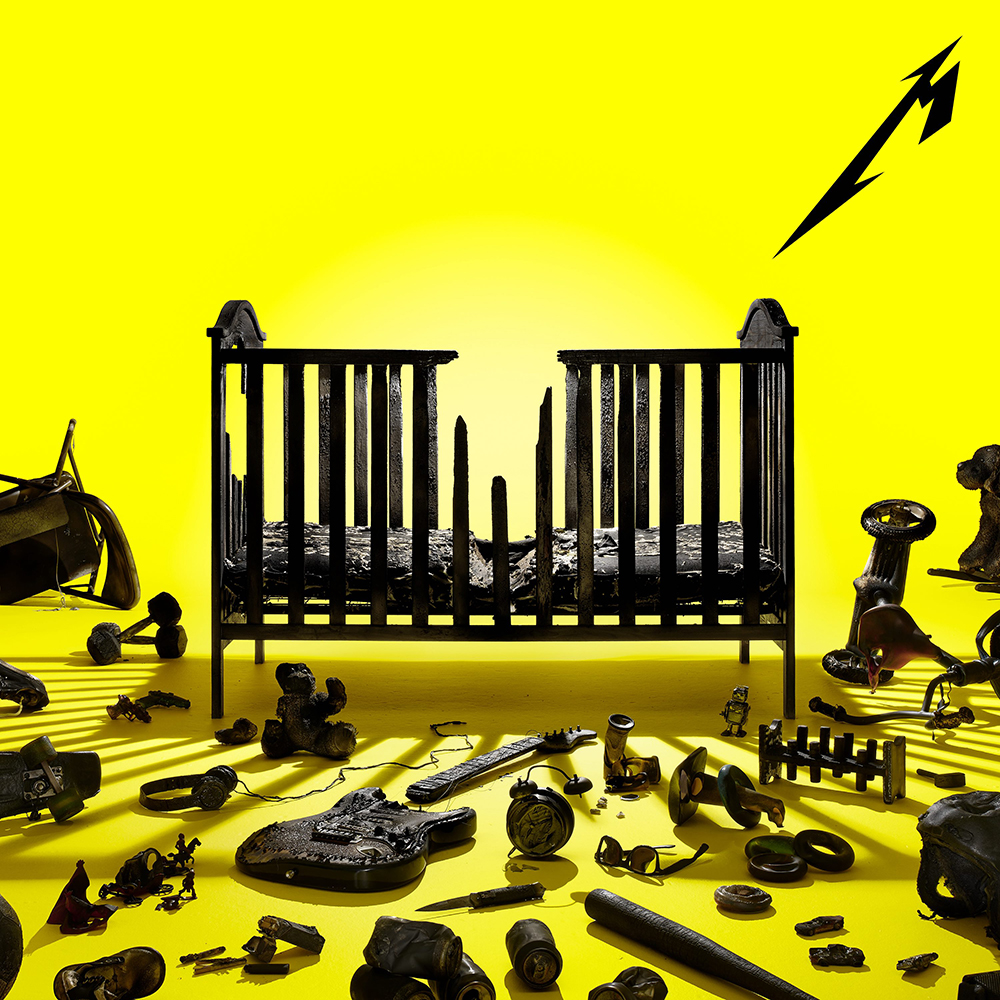 Metallica – 72 Seasons
17th April 2023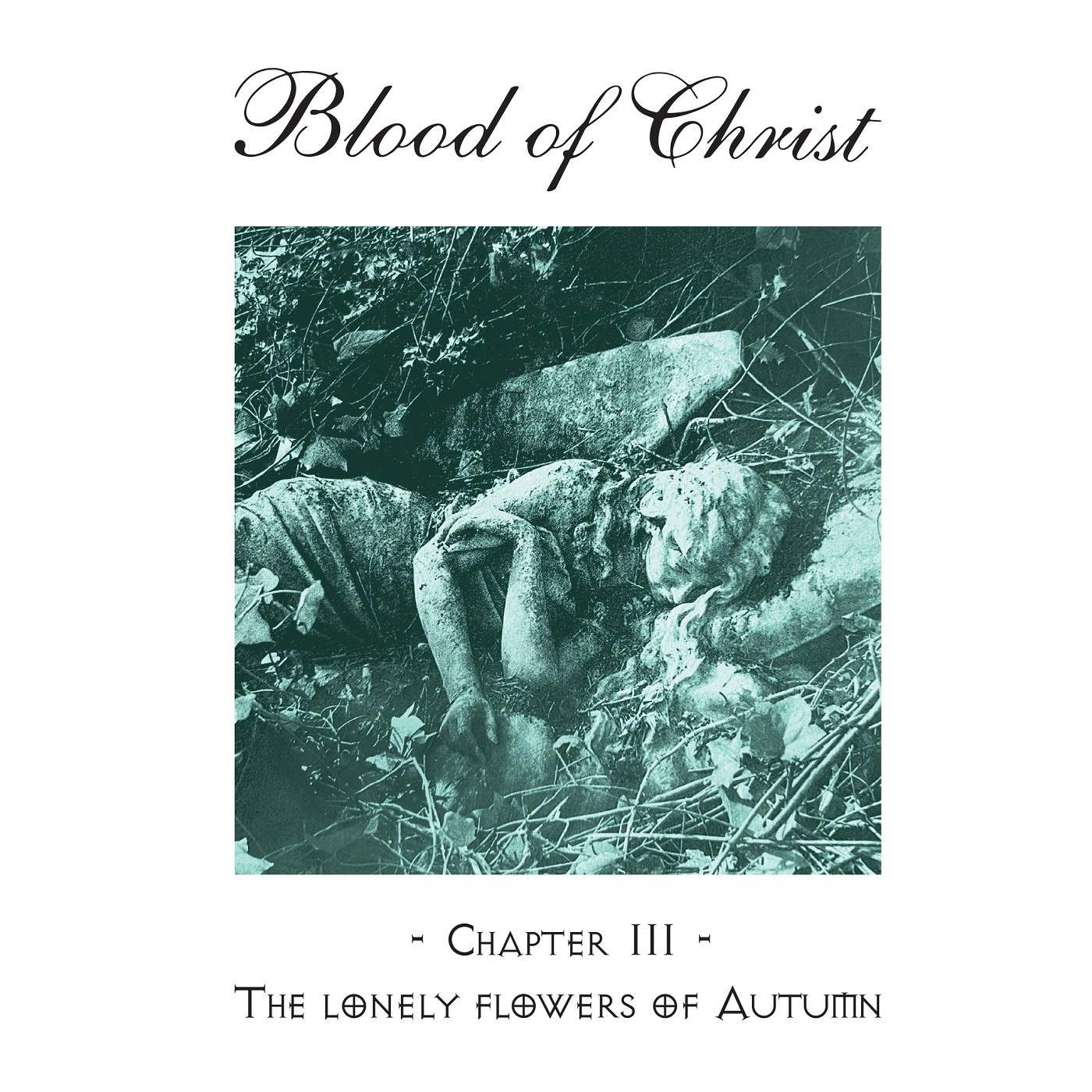 Blood Of Christ – Chapter III – The Lonely Flowers Of Autumn
18th April 2023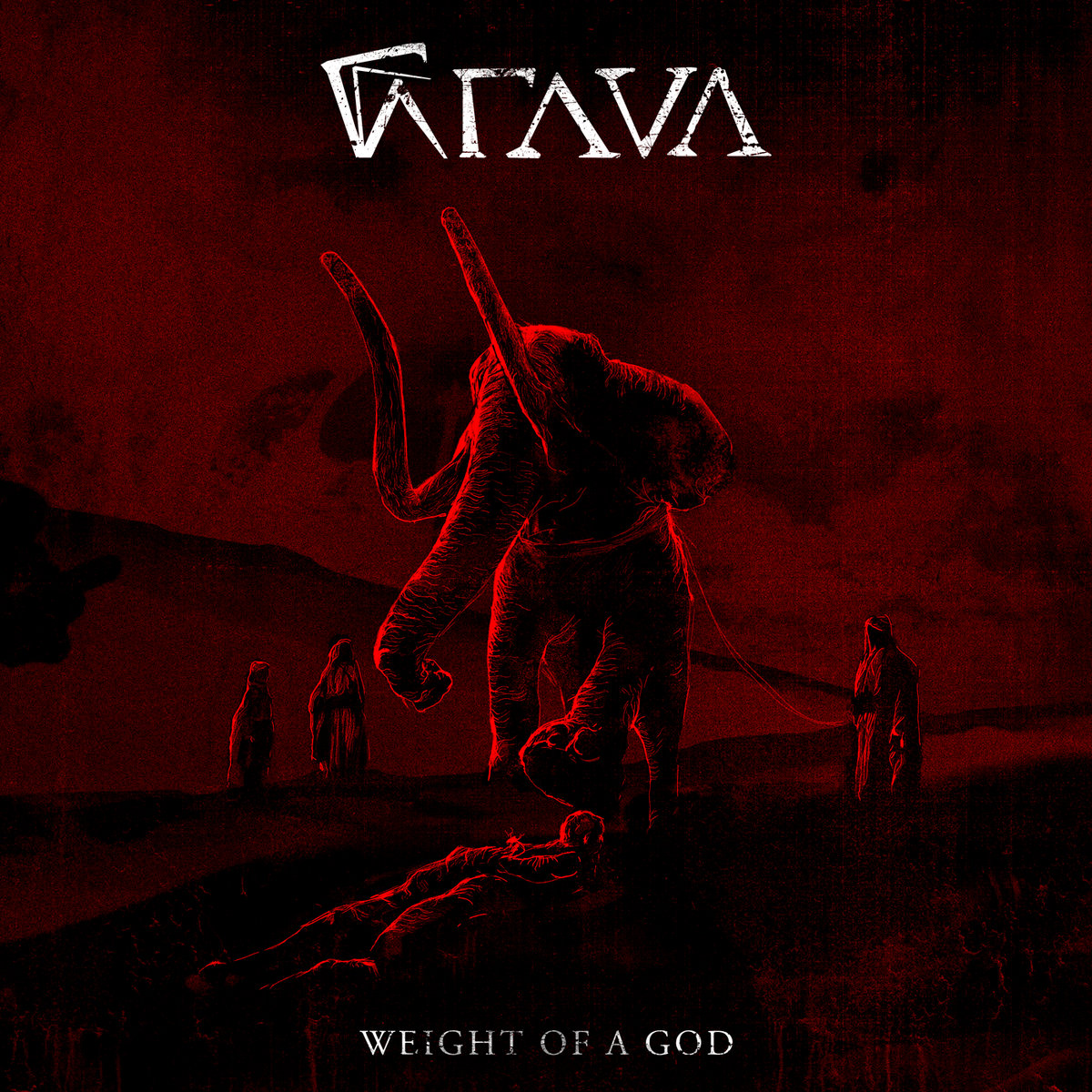 Label: Aesthetic Death/Vinyltroll Records / Release date: 17th April 2023
Grava is is a metal band from Copenhagen, Denmark and today is the official vinyl release of their debut full-length entitled The Weight of a God via their fellow Danish label Vinyltroll Records. At the end of 2022 it was released via Aesthetic Death, but now it comes on a vinyl.
Formed in Copenhagen, Grava is currently a trio, consisting of Atli Brix Kamban (vocals & guitar), Niels Asger Svensson (vocals & bass) and Casper Axilgård (drums). This particular vinyl record is housed nicely, in this rather beautiful dark & red cover, depicting an elephant who's about to crush a man, and a few people heading towards something that looks like an abyss/hell.
Thus, on the Side A we can hear the following four tracks, "Waves", "Bender", "Crusher" and "Alight", while on the Side B we can hear three songs entitled "Cauldron", "Appian Way" and "The Pyre". According to the press material, Grava is 'playing songs seen through the eyes of dying', and it's actually the best way to describe the sound on this record. Talking in the terms of genres, I would call it as a cacophony of different sounds and influences, but mainly sludge, dark and primitive low-tuned metal. It sounds primitive and simplistic, yet brutal and heavy. Apart from sludge drenched riffs, one can hear numerous screaming and grunting vocals, crushing & pulverizing bass lines and thundering, heavy and simplistic yet effective drums.
Musically, The Weight of a God mantains a constant steady pace with only sporadic outbursts and rare up-tempo moments. Almost all of the seven tracks have a more or less similar length, of around 3-4 minutes, even though sometimes it feels as being a lot longer than that. The only exception is the closing track "The Pyre" which lasts a bit over 8 minutes, which serves as a nice album finale with a somewhat eerie ambience and desolate and despair atmosphere. But before we come to this aforemntioned closing track I'll briefly just mention some of the other six of its predecessors.
The Weight of a God opens in a what I'll now (after three spins) call a trademark Grava manner; with initial monolith and hopeless way, for soon after to steadily progress and develop into a more progressive and heavier track. The following "Bender" has a more caustic riff which in some places drops away and leaving entirely the space for the harsh and hellish drums and vocals. "Crusher" is the next one, and one dares to call it a crushing anthem, a track that features this relentless sounds, but also occasional and unexpected drops of melody too. The last song on the Side A is the one called "Alight", with this howling and yet again crushing elements and battering passages, followed by a highly energetic and equally dramatic ending.
First track on Side B is "Cauldron", which begins with a simple and deeply atmospheric notes. It also progresses as we move on, and eventually a delicate drums join, for towards the end it feels like the sound is once again fading away into some abyss. This one is probably one of my personal highlights on The Weight of a God. "Appian Way" is mostly recognizible for its pounding and slow drums and simple yet effective and repetitive guitar pattern and vocals that are almost buried beneath the guitars and drums. The album closer is the aforementioned longest track on the album "The Pyre", which leaves the listener begging for more.
Production-wise, everything is perfectly audible keeping things authentic, massive, raw and unpolished, but I guess it's the way it is supposed to be from an album that was recorded live in the studio in just three days.
To be frank with you, before this record landed on my doorstep, I didn't know what to expect from these guys nor their debut record. After a few spins now I must say that they sounds powerful and different from any other metal band in Denmark. I was quite surprised by their songwriting skills and equally by their professional handling of all the instruments. Despite of its short length, it's a demanding album that is not very listenable at first, but if you provide it with a few additional listenings I believe you'll agree with me that Grava has made an excellent debut that deserves all the credits and attention from wider masses.
Everything about The Weight of a God screams despair, misanthropy, hopelessness, anguish and death. This is not a kind of an album that you'll play at your grandmother's birthday, but I'm confident that fans of the likes of Neurosis, Isis, Lord Mantis, Patroness, Indian and esp. those into blackened sludge/noise metal will embrace it and enjoy it.
For additional info on this particular, unusual yet original, album visit https://gravadanois.bandcamp.com/album/weight-of-a-god