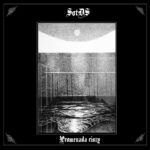 Signs of the Dying Summer – Promenada Ciszy
2nd November 2023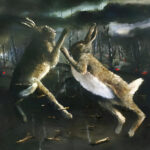 TodoMal – A Greater Good
2nd November 2023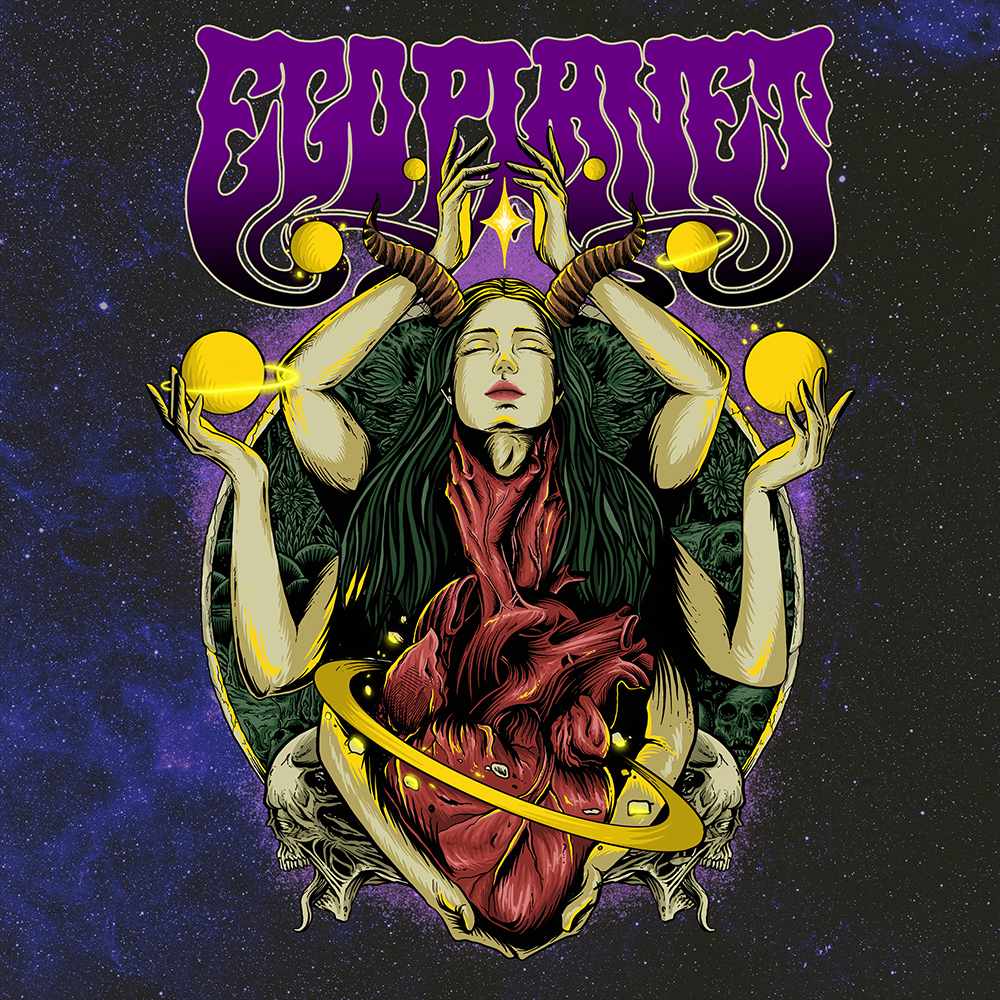 Label: Argonauta Records / Release date: 27th October 2023
EGO PLANET was founded by guitarist/bassist Chris Baker in 2020. Baker apparently wrote the majority of the material whilst quarantine (remember those days?) was going on. Baker found himself in New Jersey at the time and whether that was of his own free will or not is not known to yours truly, but I've heard it said that no one would choose to be in New Jersey if given the realistic opportunity to be elsewhere. I've never been to NJ myself, but it sure must be an intriguing place, given the music that started to form in the mind of Mr. Baker.
Having done a hefty chunk of writing and creating, Baker got in touch with Jarrett Mead, a vocalist and lyricist living on the other side of the country, namely in Seattle, Washington. The two put the 10-track album together remotely, then joined up in New Jersey and chose Steve Iannettoni to anchor the whole thing with his drum kit. Trio formed. Album written. Time to record some magic at Backroom Studios in Rockaway, NJ.
And magic is what we get. Ego Planet kicks off with "Swallow the Sun", a song that starts rather ethereal and spacey, before settling into groovy Stoner Rock territory with a touch of Prog Metal sans the growling, which is unusual and rather unknown to yours truly. The vocals take a little bit of time to grow on me as they feel a bit overly clean, but they feel much less out of place on a relisten, a fact that should not be overlooked. "Swallow the Sun" is a good representation of what this band, and this album, is, but I'm still not fully convinced that it is the strongest way EGO PLANET could open their self-titled debut, but that says more about the quality of what's to come than anything else.
Because what's to come, is pure Heavy Stoner Prog greatness. "The Call" really sets the tone by being Heavy Metal where the guitar-riffing stands center stage. There's drive, heavy riffs, disgustingly beautiful soloing, radio-friendly melodies led by the vocal performance, yet it never feels cheesy. The fact that, even as this album goes on, all cheese is avoided, is truly something worth celebrating. "Ego Planet" is most definitely progressive, and my beef with Prog Metal tends to be that it goes all Dream Theater, which in my book means it oozes cheese, no matter how technically brilliant the music might be. Well done on these dudes for incorporating heavy doses of lactose-free Prog.
The album carries on with its victory parade in the way of "Reflection". The drums spasm wonderfully out of control as weirdness overtakes us and I'm getting hints of both Tool and Alice In Chains on this one. Then comes "Entertainment" which carries tiny elements of Thrash, a fact that is refreshing and truly makes sure that this album never even flirts with boredom. Thrash gives way to sludgy Stoner Rock on "Butcher's Blade" and I'm truly in awe of how well EGO PLANET manages to mix their eclectic Metal-influences. Absorbing AIC, Tool, Symphony X, Metallica and Kings X all on the same album without ever feeling out-of-place or just plain wrong, is almost impossible to do, yet these guys do it effortlessly and the result is impossible not to love.
And when you think it can't get any better, it does. Track 6, "Leviathan" is the standout song on the album for me as it sounds like Ghost-inspired pop Rock mixed with Thin Lizzy. Strange, atmospheric, beautiful, sad, perfect.
"Faceless Children" has the unenviable job of following up a catchy masterpiece, but it does pretty well by being dirty, heavy and wailing Stoner Rock. It's probably not a song I will personally keep coming back to, but it does the job of being a breather exceptionally well and is just as flawlessly executed as any other track on this album. EGO PLANET's self-titled debut then ends with a very solid, Stoner Prog effort titled "Order of the Tree" which gives me both Fantasy and Sleep vibes. And then it's all over. Unless you were clever enough to spring for the Vinyl version, that is.
If you did get the Vinyl, then you're lucky enough to be treated to two extra tracks in the form of "Dead Man's Float" and "T.H.E.N.". "Dead Man's Float" is odd and stuttering, but clearly purposefully so as it showcases the band's symphonic Prog side. "T.H.E.N." closes the show with cool riffs and straight up Metal and I'm all for it. There's yet again a lot of creativity in the riff-writing, but not to the point that it becomes indulging and cringe, quite the opposite. This is interesting and full of energy. The vocals lift it all yet again, and I'm now wishing there was more to come. I understand why they've chosen to put the last two tracks as bonus tracks as these could be hard to squeeze in after "Order of the Tree", but everyone should be getting the Vinyl of this album, it's absolutely worth it.
And thus, it's all over. Ego Planet is a raging success and the fact that it's a debut album is truly jaw-dropping. Sophomore efforts are always hard, but EGO PLANET have certainly made it extra difficult for themselves by starting off with perfect Heavy Stoner Prog that does melody better than almost anyone I've ever heard. This is truly a brilliant effort that you do not want to miss and I can't emphasize it enough: you are going to want to get the vinyl, it is undoubtedly worth it and the cover art alone makes it something you want to have on your shelf.