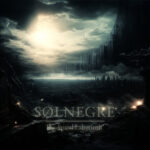 SølNegre – The Spiral Labyrinth
13th November 2023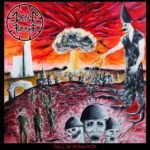 Dead Twilight – Fall Of Humanity
17th November 2023
Diabolicum – The Grandeur of Hell (Soli Satanae Gloriam)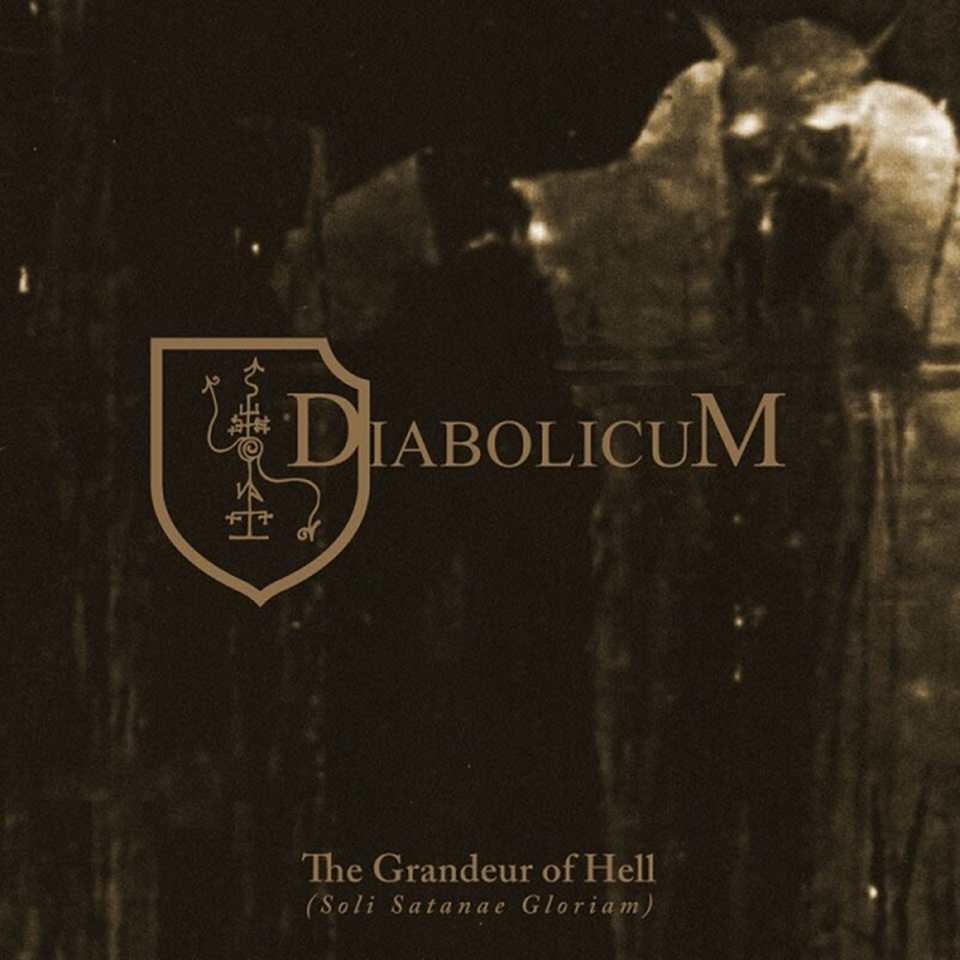 Label: Darkness Shall Rise Productions / Release date: 25th September 2023
Guys from Darkness Shall Rise Productions keep on surprising me with one after another high-quality release. This time it's the re-release of the 1999 debut album from Sweden's black/industrial metal band Diabolicum. It came after a long back and forth, numerous line-up changes and endless name changes.
In December of 1994, Sasrof and Thorne joined forces to form Imperial. 1999 Imperial changed their name to Diabolicum. Nathzion joined the ranks as lead guitarist and Diabolicum's debut The Grandeur of hell (Soli Satanae Gloriam) was recorded at Greencastle studios Records in October of the same year.
Now, for the first time ever The Grandeur of Hell (Soli Satanae Gloriam) has been released on a gold music cassette, limited to 300 pieces only. I've been listening to the very same CD for the last couple of days, and there's obviously no difference in the sound, just your own' format preferences. Meanwhile, a CD format comes with 12-page booklet with lyrics and a story of album and a luxurious matt-laminated sleeve with hotfoil stamping.
Both Side A and Side B contains five ordinary songs each, and Side B has been enriched by a bonus track called "I Helvetets Ära". All 11 tracks are quite lengthy and apart from the opening and the closing intro tracks I can not hear much industrial metal here. It's mainly diabolical black metal with variation in tempo, but still with predominant blast beats, high-quality guita runs, atmospheric keyboard passages accompanied by mystical incantations and both spoken-word and distorted and raspy vocals. At first glance we are dealing with a raw & unpolished black metal, but upon closer inspection it shows that everything is done on purpose and it's been thoughts of every single detail.
One can say that that the music the band performs here doesn't bring anything new and is very cliched, but then one should remember that it's been released back in 1999. Thus, in my opinion, the decision to reissue this brilliant & diabolical piece of dark art was timely and appropriate. Once again big thanks to Denny and Darkness Shall Rise Productions for releasing another almost forgotten album that definitely deserves respect.
The Grandeur of Hell (Soli Satanae Gloriam) captures the essence of being a musician, of creating art in its purest impulsive state, without worrying about polishing the edges of making it perfect. That is the addictive charm of The Grandeur of Hell (Soli Satanae Gloriam). Esp. recommended for worshippers of Nordic black metal pessimists. I'm sure that if you like experimental black metal, you will like this album too.
For further info on The Grandeur of Hell (Soli Satanae Gloriam) go to https://diabolicum.bandcamp.com/album/the-grandeur-of-hell-soli-satanae-gloriam