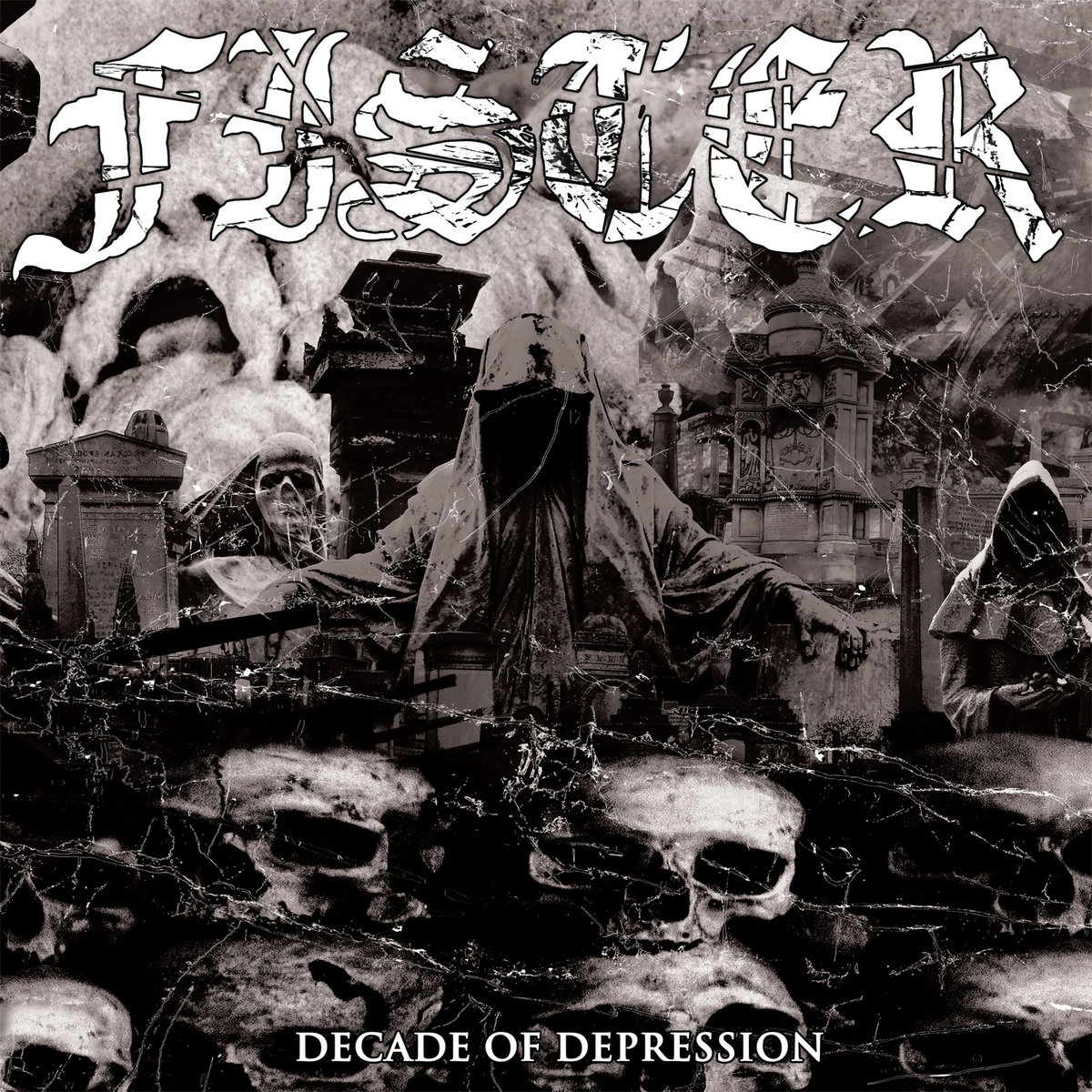 Fister – Decade Of Depression
1st April 2020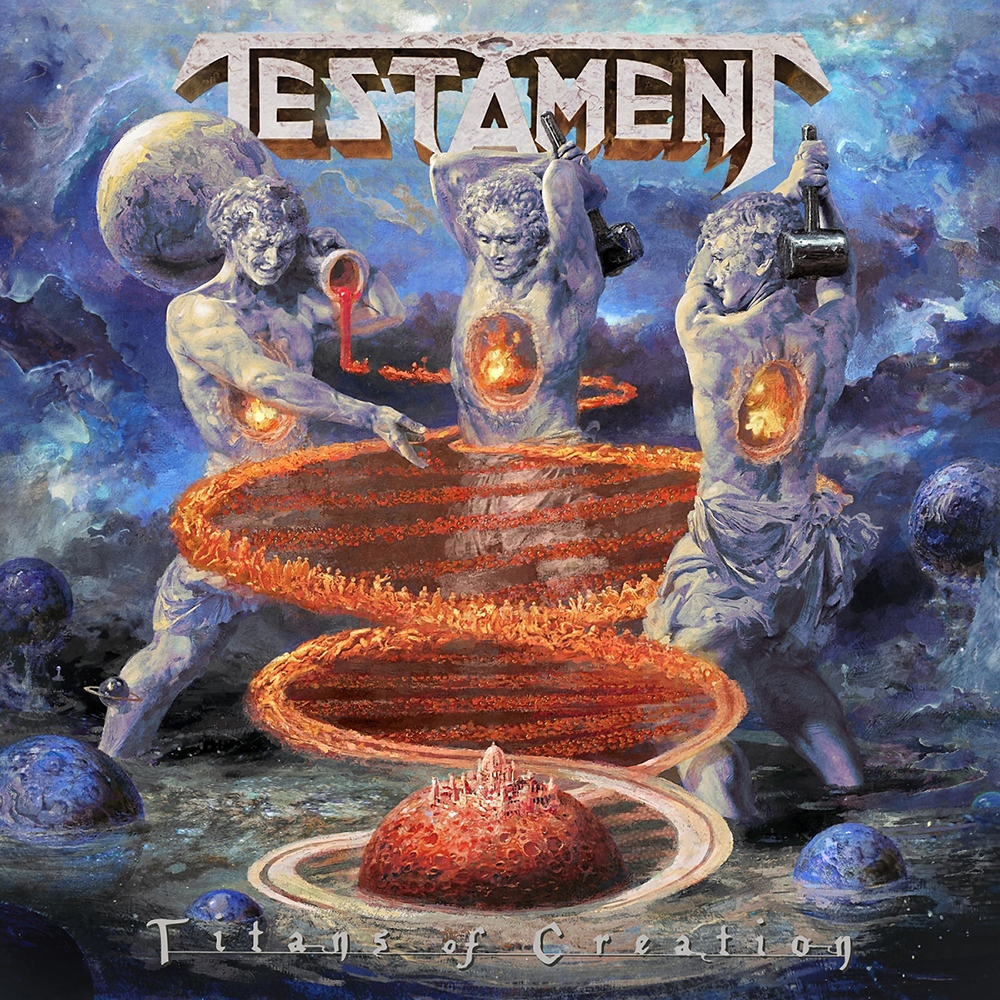 Testament – Titans Of Creation
3rd April 2020
Bonfire – Firstful Of Fire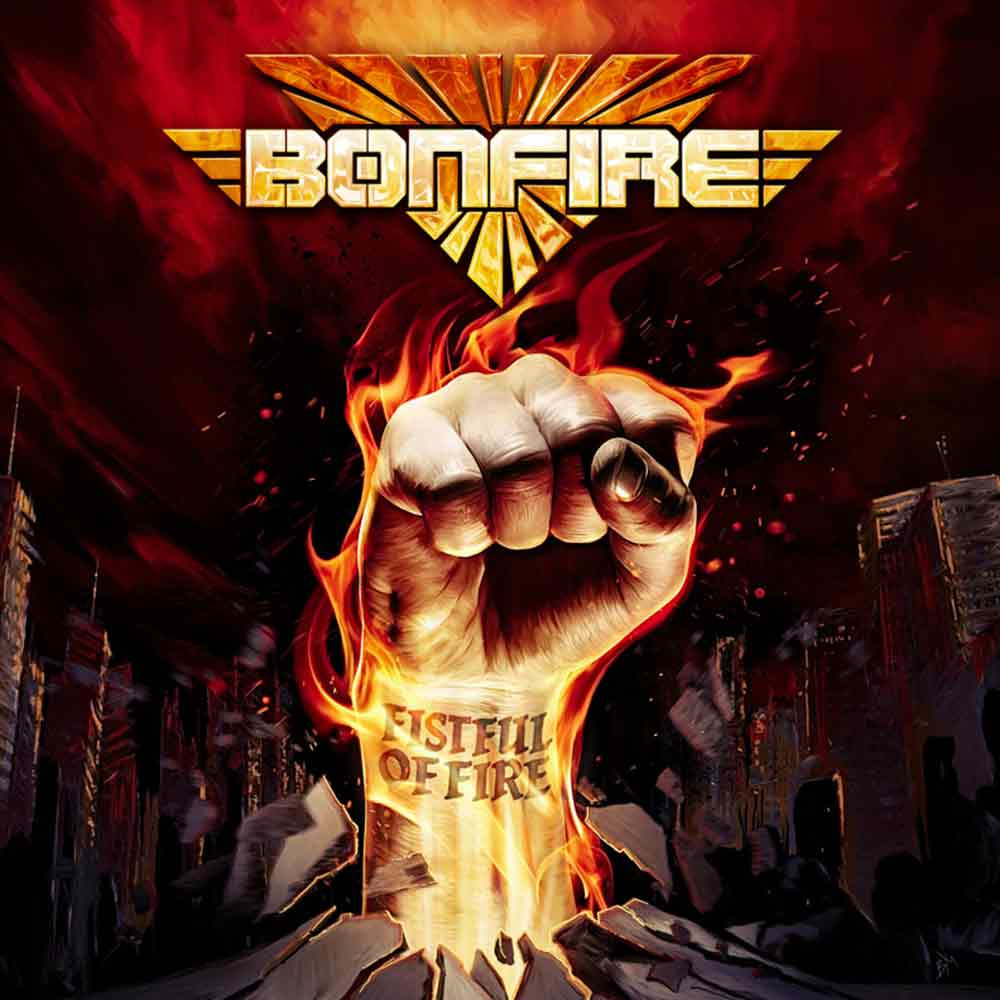 Label: AFM Records / Release date: 3rd April 2020
With well over three decades behind them, this German hard/heavy band, has been through just about anything you'd expect, with rise, fall, break-ups, line-up changes, lawsuits and what not. Then some five years ago band returned with guitarist Hans Ziller as a sole original member. Since then the band has released two solid albums and are now ready with third consecutive album to feature same line-up.
This has given the band some stability, which is very much evident on the new album. The band sounds more compact and coagulated then they did for a while. Looking back at the three albums this line-up has created together it's clear that with each new album they function better together and in form of Alexx Stahl, the band has found a frontman, which has injected the vigor and determination worthy of Todd La Torre /Queensrÿche proportions.
Comparing with Fistful of Fire with its two predecessors, the album appears more worked-through and with additionally solid songwriting, which is indicated already in the opener "Gotta Get Away". It's a razor sharp Queensrÿche-inspired heavy metal anthem, which sees Stahl unfold especially during the chilling pre-chorus.
His vocals abilities and hunger are impressive, but even more so is his sense for detail and small twists that make a good melody great. Case in point; "Ride the Blade", whose chorus starts off with gang-chants, then turns over to heart-wrenching midrange melodic twist only to wrap it up in finale worthy of a Eurovision Song Contest. And all that in some 12 seconds long chorus. The result is truly unique and with ever-present nostalgic feel.
Musically the band is true to their legacy and expecting major changes would be not knowing the band. But with that being said, Bonfire have created a very diverse album that impeccably hangs well together.
What you get is a well-balanced cocktail of simple rockers ("The Devil Made Me Do It", "Rock 'N' Roll Survivors"), massive heavy tunes ("Fistful of Fire", "Ride the Blade"), purposeful interludes ("The Surge", "The Joker"), über-catchy songs ("Warrior", "Breaking Out") and a single ballad in two versions ("When an Old Man Cries") .
On the downside, the band at times gets too predictable and sometimes comes too close to their inspirations. Bonfire has been around for such a long time and they have left a mark on hard/heavy landscape, but (successfully!) combining Bon Jovi's "Living' on a Prayer" and Alice Cooper's "Bed of Nails" into "Warrior" comes across as tacky and calculated. Perhaps, not as evidently, but nevertheless very evident, on "When an Old Man Cries" the band borrowed quite a lot from White Lion's "When the Children Cry" and Deep Purple's "When a Blind Man Cries". The album also features an acoustic version of the "When an Old Man Cries", which hardly differs from the original, which in a way contradicts the very purpose of including an acoustic version of one of the songs from the album.
In 2016 the band hinted a significant return in form of Byte the Bullet, which was underlined in 2018 with Temple Of Lies. With Fistful of Fire they not only released their strongest release in a long time, but anno 2020 they stand firmly as a band.