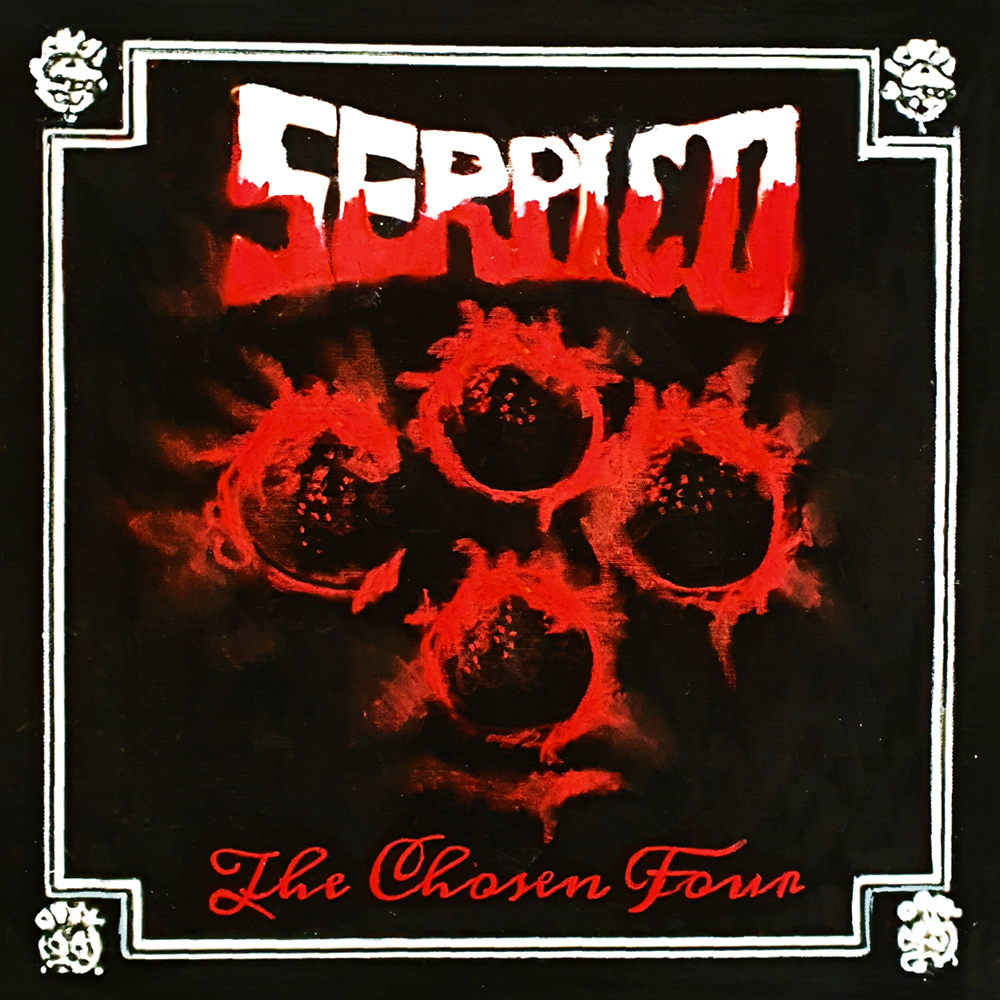 Serpico – The Chosen Four
19th April 2023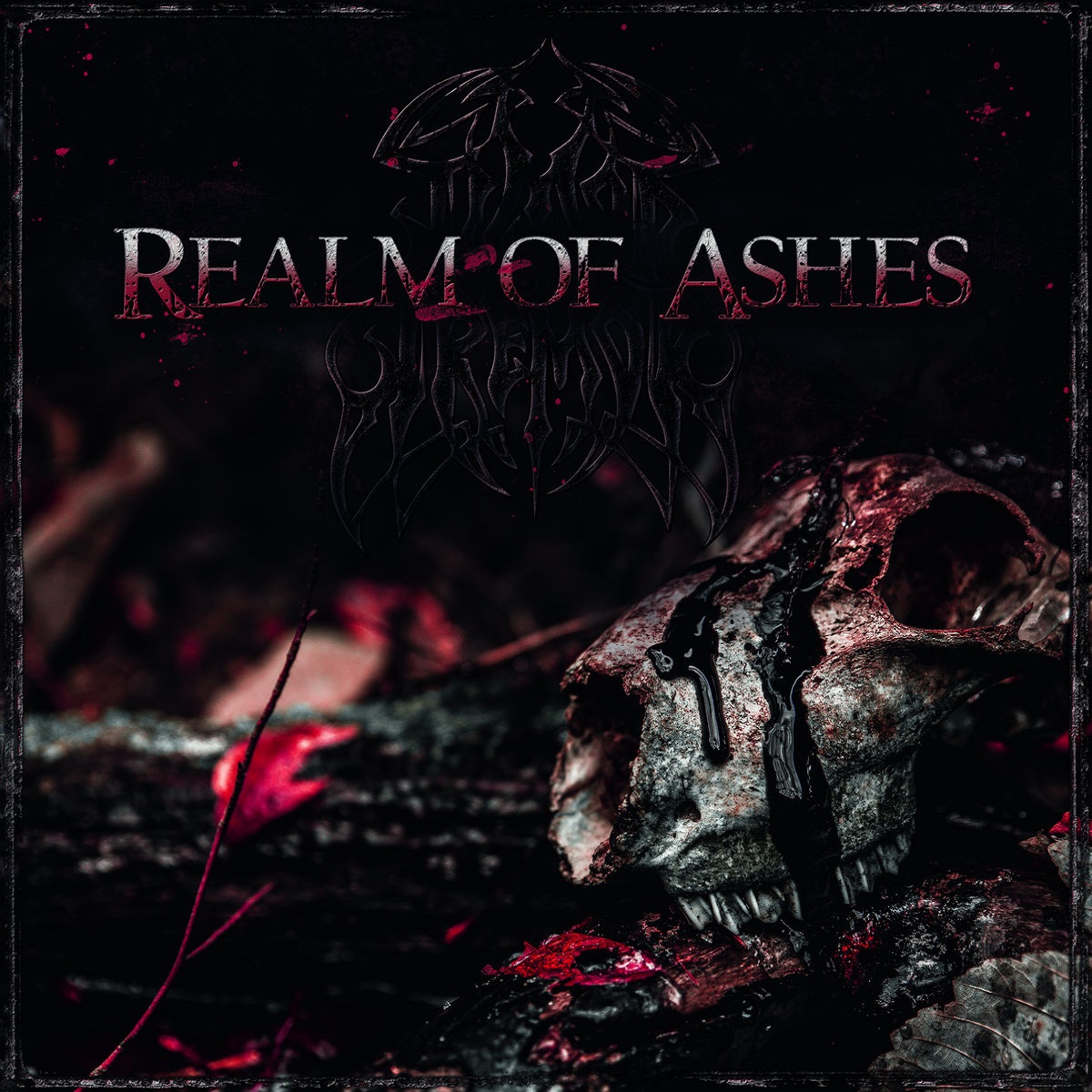 Timor Et Tremor – Realm Of Ashes
23rd April 2023
Ancient Flame – Blood Stained the Barren Land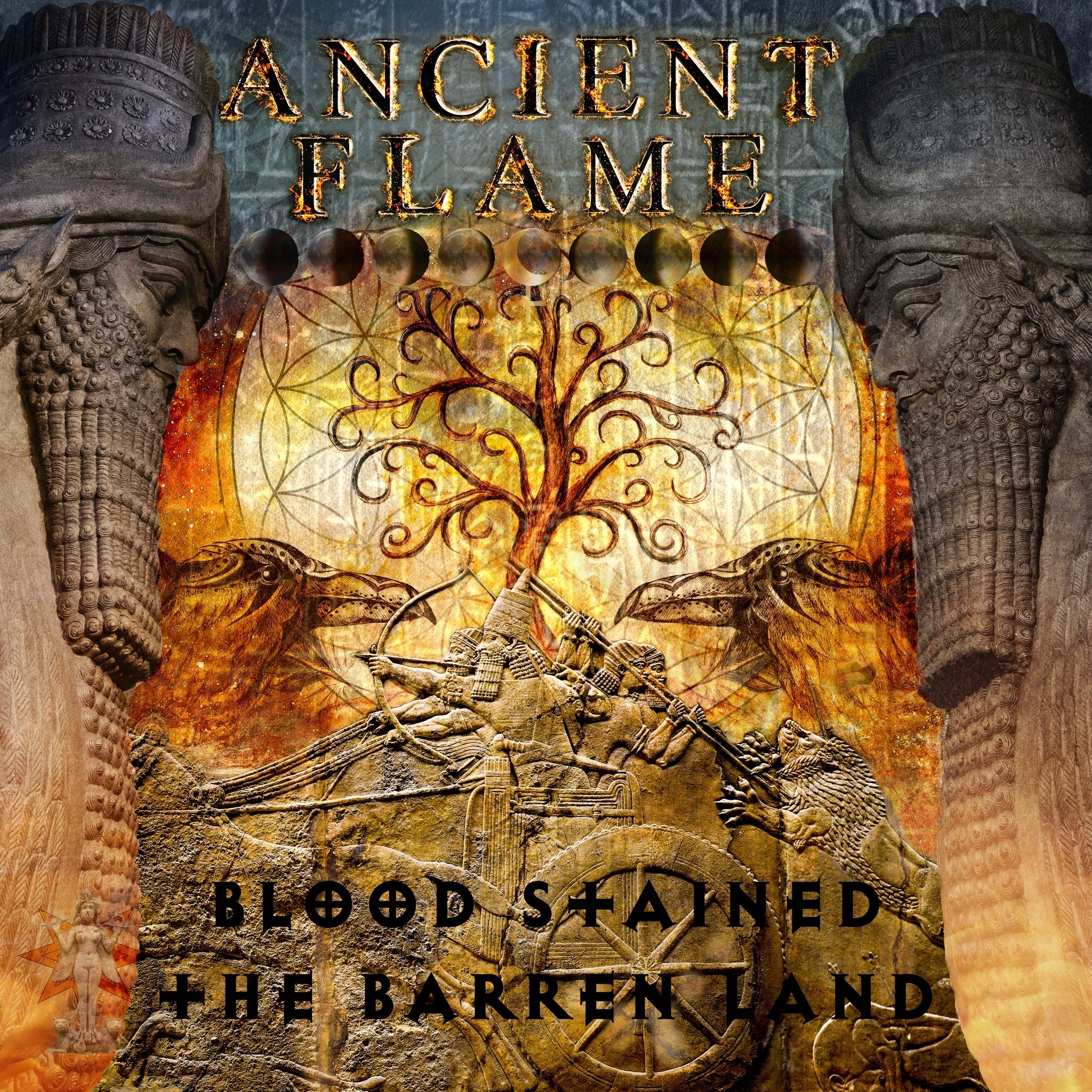 Label: Fireswamp Productions/AF / Release date: 14th October 2022
Petteri Urmas (vocals & keyboards) from a Finnish band Ancient Flame sent me their debut full-length entitled Blood Stained the Barren Land for a review. Apart from Petteri the band also consists of the following five members, namely; Markku Vanhanen (bass & backing vocals), Juha-Pekka Ruohonen (drums), Risto Hämäläinen (guitars, programming & backing vocals), Kimmo Lukkarila (guitars) and a lady Kirsimarja Alonen (vocals).
Ancient Flame is actually the latest project of Risto Hämäläinen, previously known as a live member of symphonic metal band Therion. I find it important to mention that I can hear many Therion influences here on Blood Stained the Barren Land. That's not a bad thing in any way, it's just an important feature to note, so that the future fans and listeners of the band know what to expect. Now, back to this particular release.
As stated above, Blood Stained the Barren Land is this formation's debut full-length containing nine quite lengthy tracks. It's a piece of a symphonic metal, blended with operas, progressive rock and with a great deal of Eastern melodies with a light touch of doom as well. Progressive influences are mainly to be heard in the riffing, perfectly exemplified in a track like "The Great Flood" (very much reminiscent of Dream Theater), while opera influences mainly in the operatic and high pitched symphonic male & female vocals (Kirsimarja Alonen is the fantastic singer with her mix of sometimes shouting- and sometimes smooth & angelic vocals) are to be heard throughout the whole album, but mostly in songs as "Sin of Ur" and the closing one called "Sargon (The Legacy)". Of other interesting songs I would briefly just mention one of my favorites, one called "Nanaya", where the Middle East elements on the melodies are pretty clear.
Band's approach to the songwriting is very solid, and it feels as they've paid attention to even the smallest details when writing this debut. Lyrically, they're exploring ancient themes of Sumerian and Babylonian mythology. Overall, the music is catchy and quite listenable, with many truly mesmerising passages. The cover artwork is also very representative of the band's sound, and one can hear melodies that one would would initially expect from looking at the cover artwork. The same goes for the production, being very clean and clear, yet without being over-produced as many bands have the tendency nowadays.
The only minor complaint I have is the lack of originality, as it feels like we've heard it all before. I know it's hard to create a debut album that will be groundbreaking and very original nowadays, but I think that this hard-working band should work more on creating their own distinctive sound. Blood Stained the Barren Lands is definitely a very solid start for Ancient Flame and despite of the fact this was my very first encounter with the band, it will not be the last. With the release of Blood Stained the Barren Lands, Ancient Flame have delivered an album which isn't exactly easy to get into, but after a few listens, one get used to the sound and it gets more and more under one's skin.
I'll recommend Blood Stained the Barren Lands for all fans of a symphonic/operatic & progressive metal, and esp. those into bands as Therion, Orphaned Land, Ignea, Symphony X, Dream Theater, Opeth and Melechesh.
For further info on this sextet from the far north visit their https://www.facebook.com/ancientflamefinland where I could recently read that almost half of next album is already written. In other words; be prepared for more grandiose & symphonic music from this mature and talented formation.