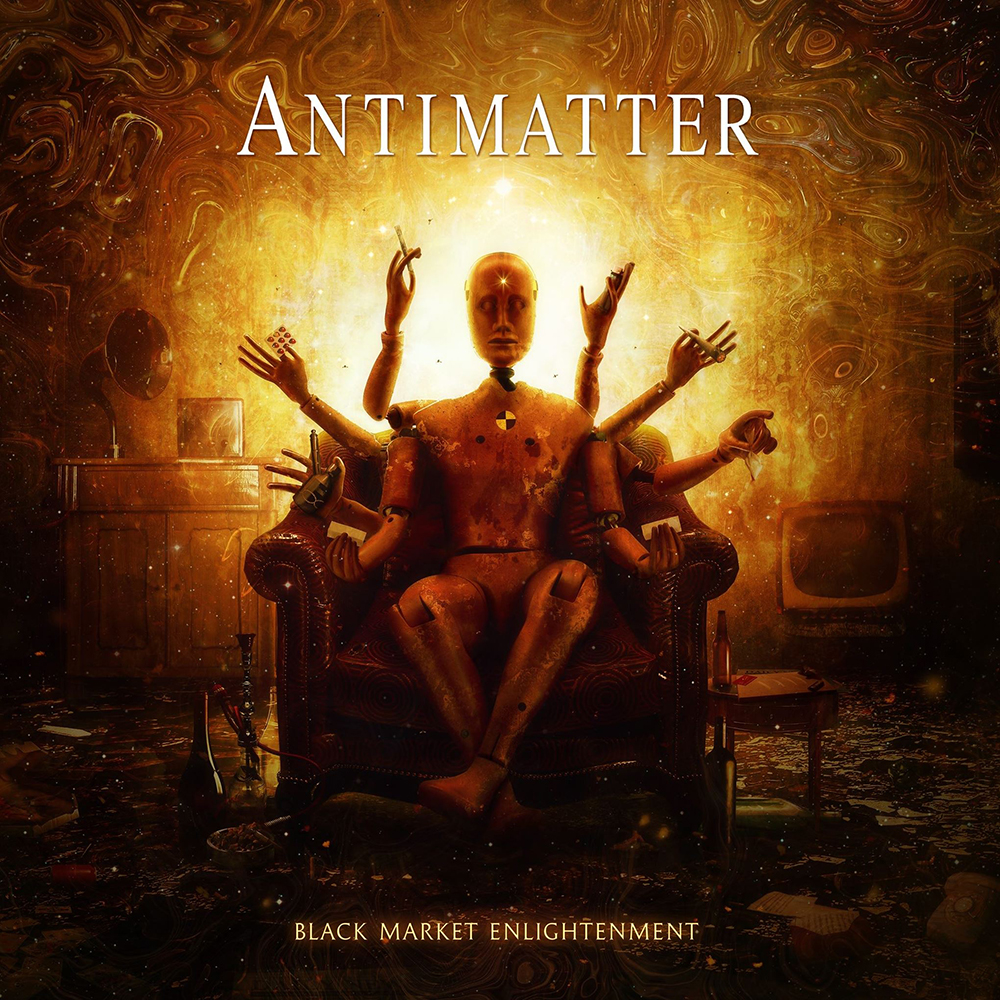 Antimatter – Black Market Enlightenment
6th November 2018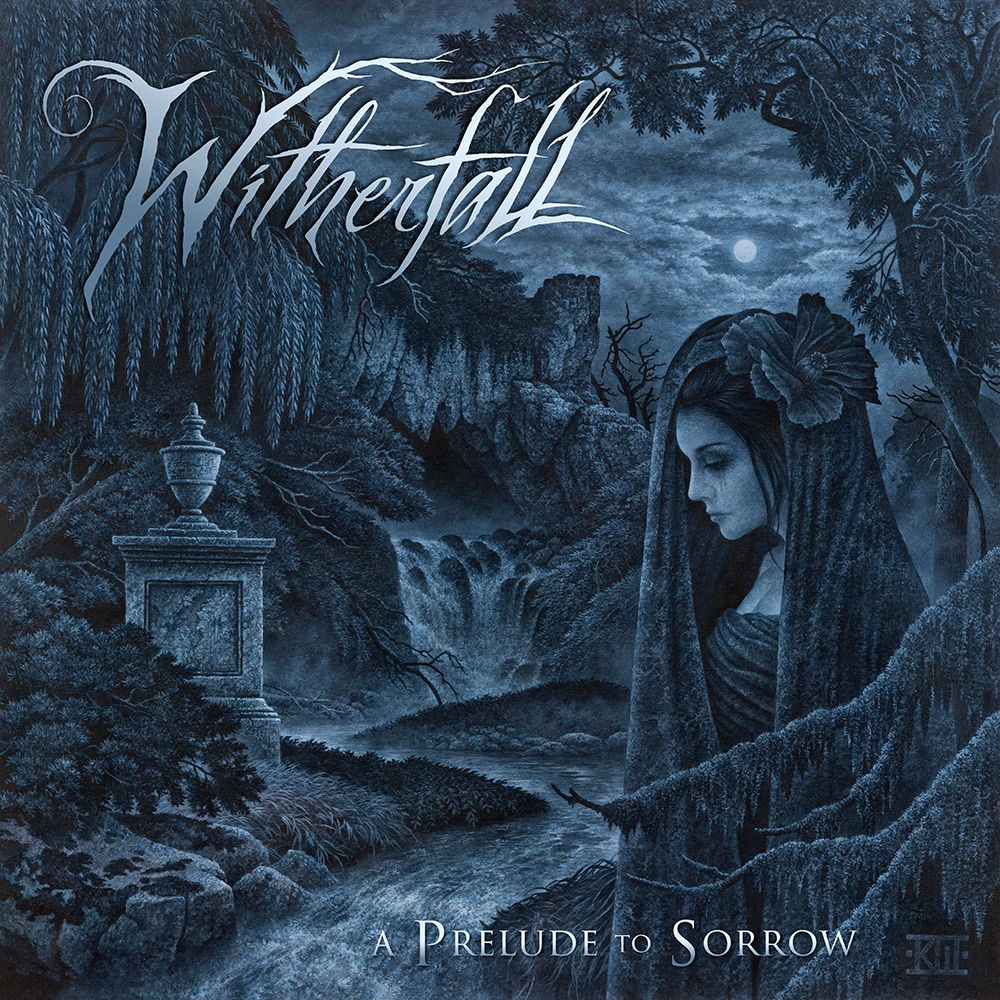 Witherfall – A Prelude to Sorrow
7th November 2018
Akhenaten – Golden Serpent God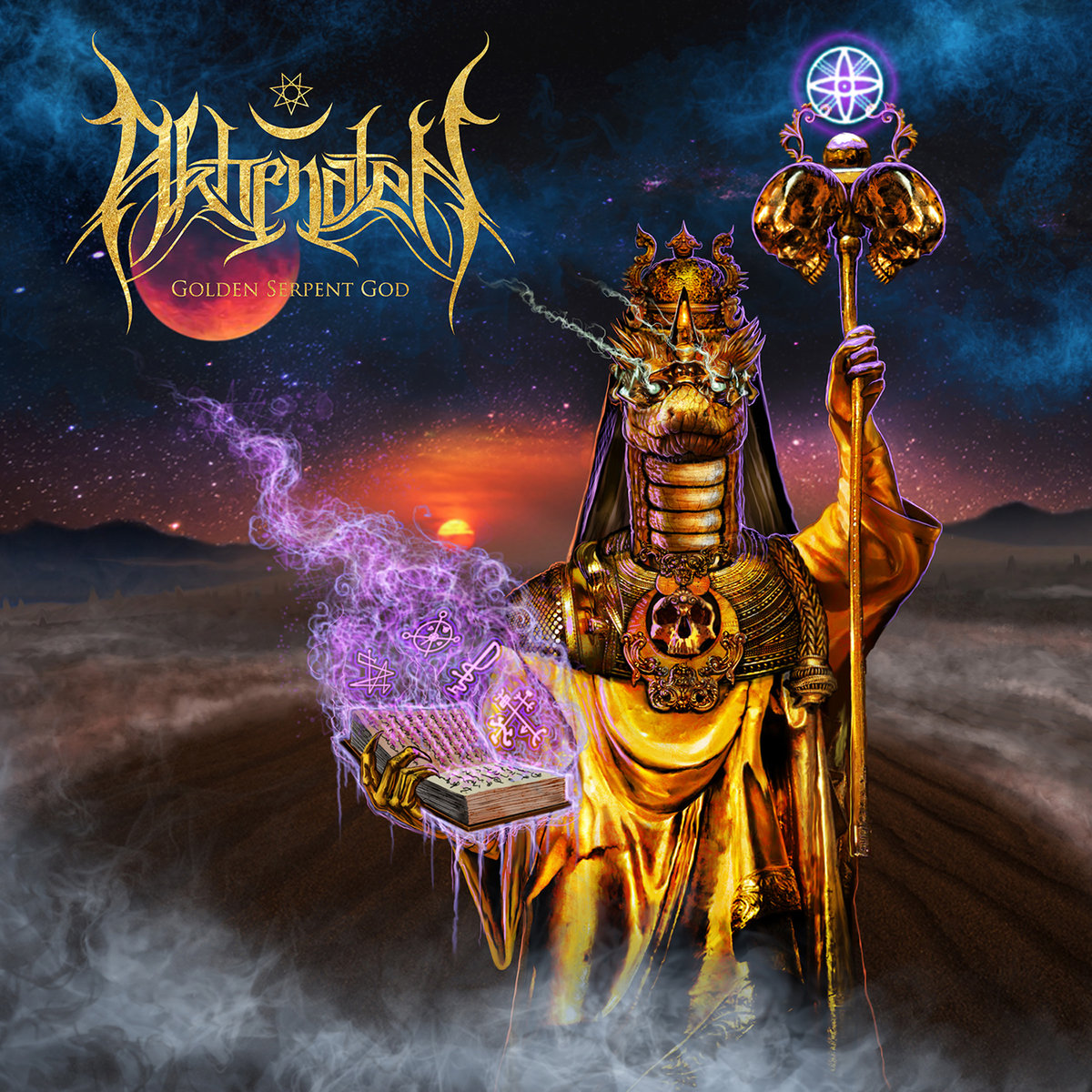 Label: Satanath Records / Release date: 31st May 2018
Akhenaten, known before the fifth year of his reign as Amenhotep IV, was an ancient Egyptian pharaoh of the 18th Dynasty who ruled for 17 years, but it is also the name of a two-man Mesopotamian/folk/black/death metal project from Manitou Springs, Colorado.
This very productive young duo, Akhenaten, has been active on the scene since 2012 and have released three studio albums and one EP in six years. Golden Serpent God is their latest opus containing 11 tracks of what I already described as a great mix of middle-eastern folkish and elements of black and death metal.
Golden Serpent God is filled with epic soundscapes of exotic, monstrous visions and elusive melodies that haunt like a half remembered dream. Having said that, I also have to say that their flourishing sound is mainly rooted in blackened death metal, suffused with the exotic instrumentation and rhythmic structures of the ancient near and middle-east. Jerred Houseman is the guy responsible for all instruments behind Akhenaten, except for the vocals which are perfectly handled by his brother, Wyatt.
Meanwhile, the only minor complain I have is the use of programmed drums, as it seems misplaced here providing this robotic sound to otherwise good release.
Akhenaten doesn't sound as extreme as one would expect from a blackened death act, and I have to admit that I highly enjoyed this epic musical journey through the ancient times of Egypt. The whole atmosphere is pompous, mysterious, haunting and unique sounding. The production and mixing of Golden Serpent God is equally fantastic.
"Amulets Of Gold and Fire" slowly opens the album, while one of my absolute album-highlights a track called "Dragon of the Primordial Sea" takes over with some tribal-drums and ethnic-riffs. Another of my favorites is "Sweat of the Sun" – mainly due to the instrumentalization and the atmosphere. Towards the end the album gets more dark and industrial with less lyrical parts, but it also serves the album well and adds even more diversity to their sound.
Highly recommended for fans of Al-Namrood, Narjahanam, Nile, Melecesh, Kartikeya etc.
For additional info visit https://www.facebook.com/akhenatenmetal