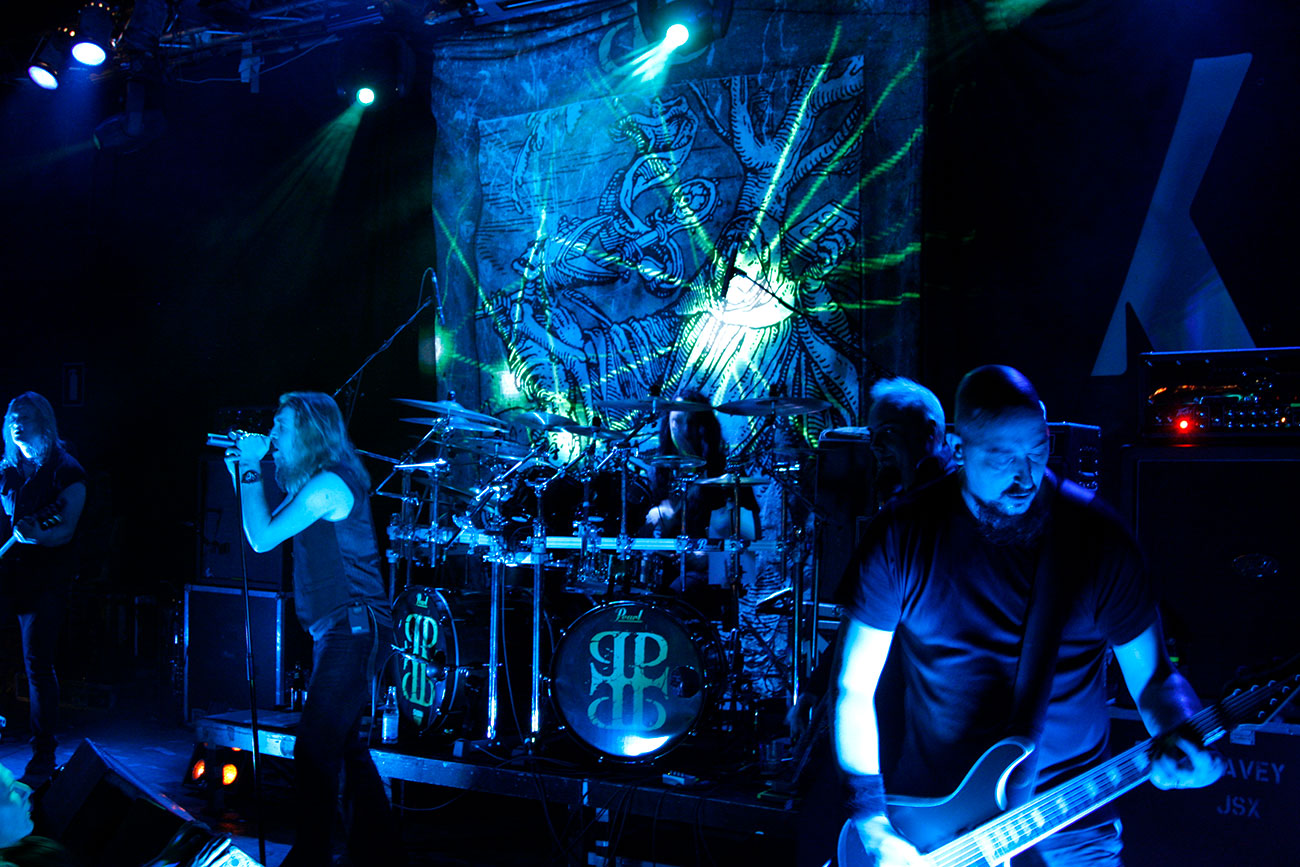 Paradise Lost, 24th November 2009, The Rock, Copenhagen, Denmark
25th November 2009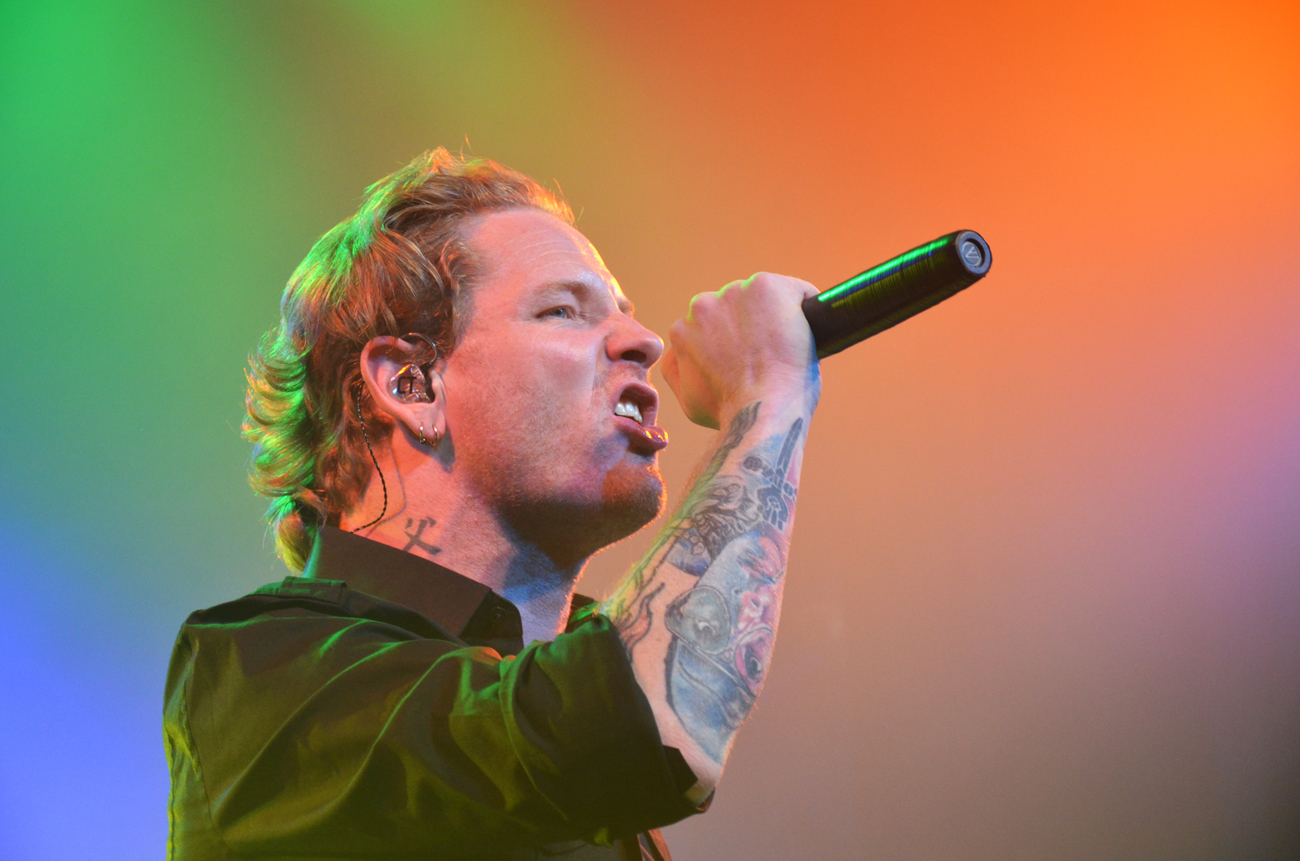 Stone Sour, December 17th 2012, Store Vega, Copenhagen, Denmark
18th December 2012
Therapy?, 19th June 2010, Sonisphere Festival, Milovice, Czech Republic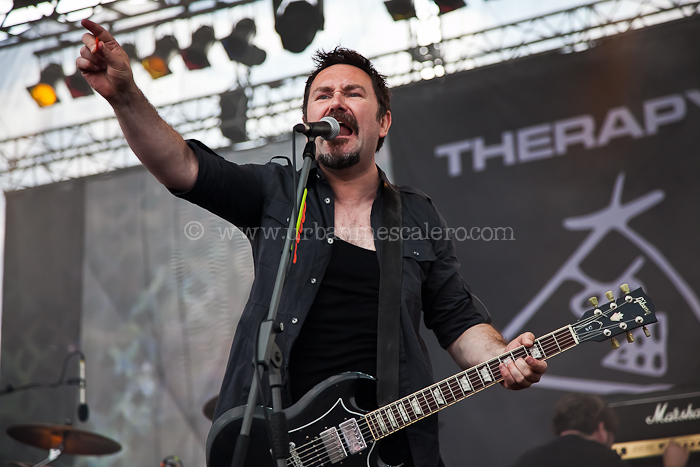 Therapy?, 19th June 2010, Sonisphere Festival, Milovice, Czech Republic
Photo: Goran Kljutic www.urbanmescalero.com
Sonosphere 2010 was all about THE BIG 4 playing together for the first time ever. But the one-day festival oncluded numerous other interesting names such as Alice In Chains, Fear Factory and Terapy?. And the last of the three, the Irish rockers Therapy?, played at the second stage at 6.05 PM. Make sure to read our exclusive interview with Therapy? from Sonisphere festival.
Stepping on the stage the band faced quite empty areal, but halfway through the opener "Nowhere" from their breakthrough album Troublegum, the place started to fill up and by the time they started with their second song of the day, rocked up version of "Diane", the place filled up more than expected, be it that this was mainly metal festival and none the less because Megadeth was playing the big stage at thst very same moment.
I don't know about Megadeth's performance this day, but what a pleasure was to experience Therapy?'s one hour gig filled with songs ranging from those first EP's to their latest album, the sublime Crooked Timber. Just like always the guys seemed happy to be on stage and it reflected on the audience to such a degree that looking around myself I could almost not see anything, but smiling faces. At the same time well picked songs and well played songs brought the energy to even higher levels.
Setlist offered lots of live classics, but there was also place for number of surprises, which made show vibrant, unpredictable and interesting – most noticeably "Fantasy Bag" and "Epilepsy". The ending of the gig (well the second half of the gig, actually) offered some back to back rocking tunes that in the end not only made you want more, but made you stand there trying to catch your breath.
THERAPY? SETLIST:
01 – Nowhere
02 – Diane
03 – Trigger Inside
04 – Enjoy The Struggle
05 – Exiles
06 – Die Laughing
07 – Fantasy Bag
08 – Epilepsy
09 – Rust
10 – Hey Satan…You Rock
11 – Die Like A Motherfucker
12 – Teethgrinder
13 – Potato Junkie (feat. Isolation jam)
14 – Knives
15 – Screamager