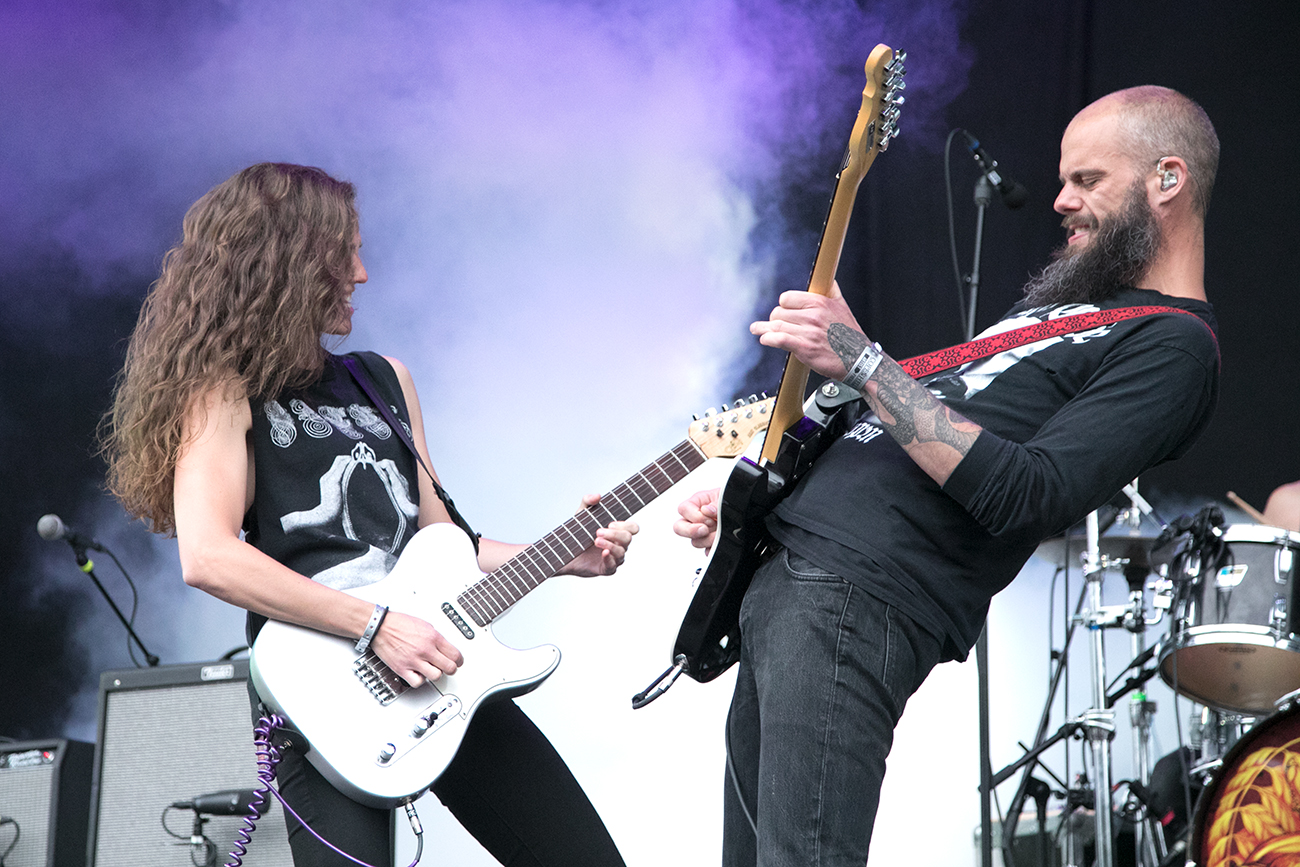 Baroness, 23rd June 2017, Hades: Copenhell Festival, Copenhagen, Denmark
24th June 2017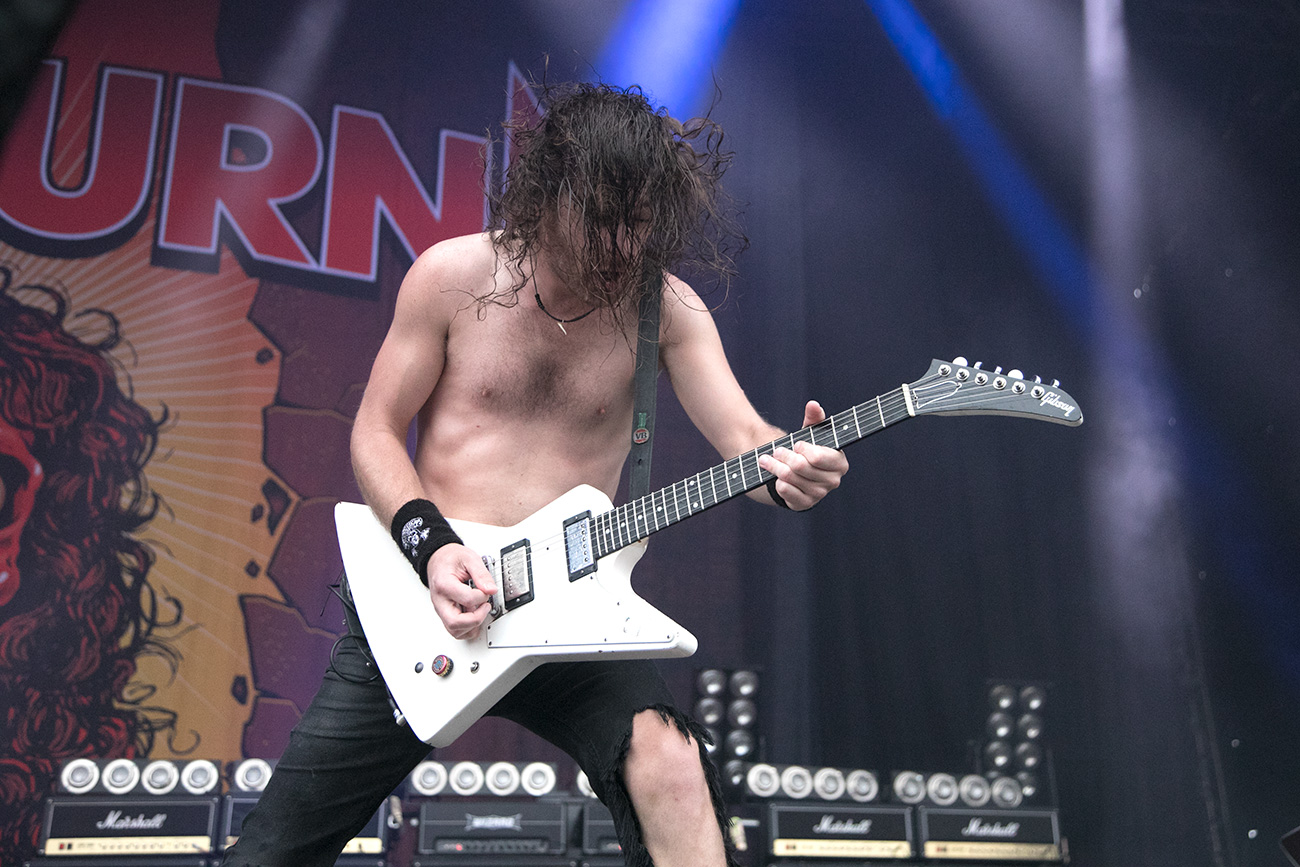 Airbourne, 23rd June 2017, Heviti: Copenhell Festival, Copenhagen, Denmark
24th June 2017
The Dillinger Escape Plan, 23rd June 2017, Hades: Copenhell Festival, Copenhagen, Denmark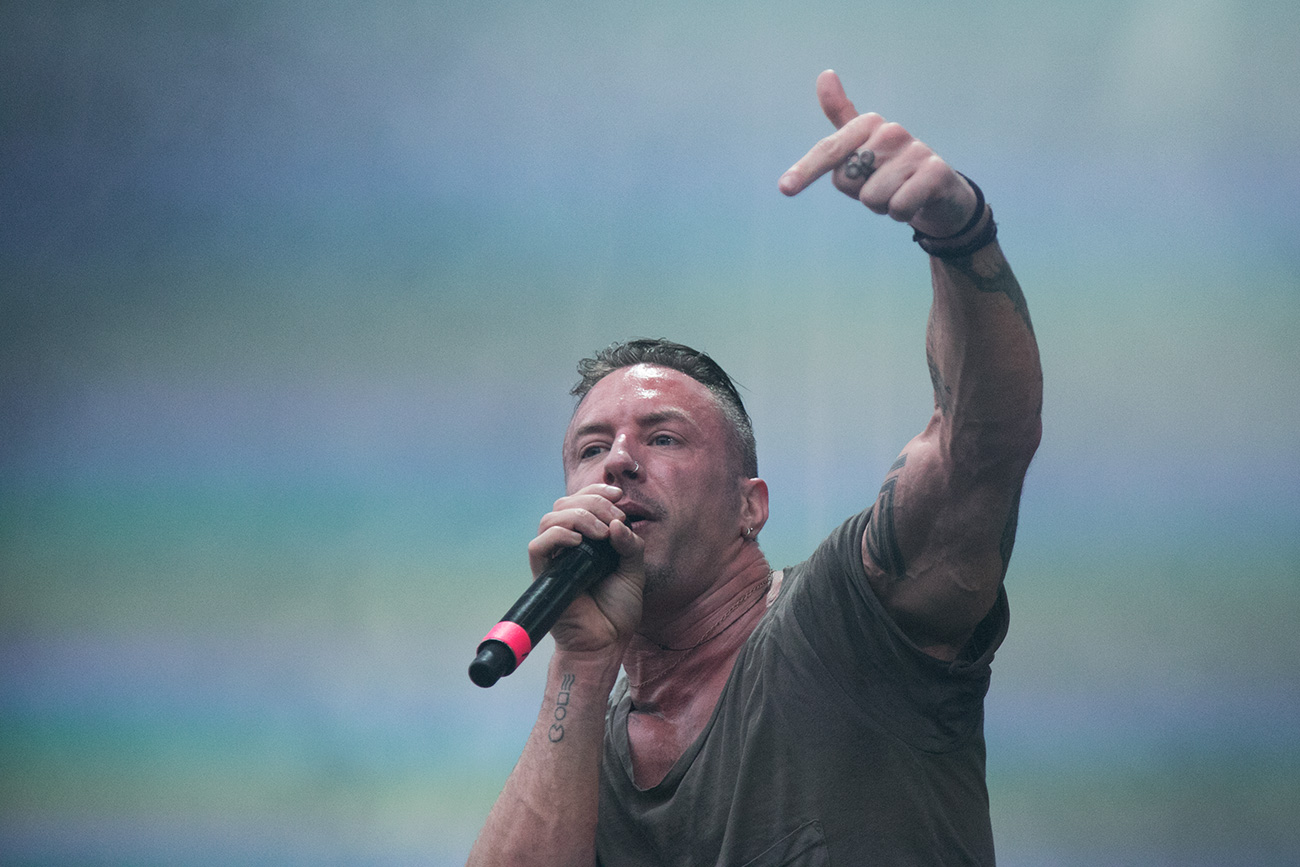 The Dillinger Escape Plan, 23rd June 2017, Hades: Copenhell Festival, Copenhagen, Denmark
Photo: Zoran
www.sonic-shot.com
The Dillinger Escape Plan have decided to call it day and after almost 20 years of being one of the most interesting hardcore bands of their generation it's time to focus on other projects. Taking the insane level of energy of their live performances, this decision comes as no surprise, because keeping the level up might be hard. So rather than becoming a parody of themselves they have decided to call it a day.
It is therefore great that Copenhell has managed to bring them by for one last gig at Danish soil.
Due to the intensity of their shows The Dllinger Escape Plan is one of the few bands who can pull of playing an hour long headlining shows so the fact that their Copenhell gig was short, didn't really matter. They hit the stage in the way they always do, sort of out-of-the-blue and with insane amount of power.
Taking the complexity and loudness of their music in consideration it was impressive to see that they have managed to sound good, which is always extremely important, but in case of TDEP it's almost crucial. I've never been a big fan of heardcore/mathcore genre, but this band has always appealed to me. One of the aspects is their experimental nature and the fact that behind the chaos and noise there is plenty to dig into. There are the dynamic and ghost noes out that that make a world of difference and the fact that band sounded good at Copenhell made all the difference. It made those dynamic in their music come alive and give the vitality that is so important for band like this.
Comparing to all the other times I've seen them live they were not as neck-brake-insane on the stage, even thou the were crowd-surfing, going down to the crowd, claiming the amplifiers, tilting them over and Ben Weinman even smashed one of his guitars in pieces. But at the same time they were also all over the place in constant eye contact with the crowd.
Crowd, too, did a good job themselves, but comparing to their club shows this was a light-edition.
The balance in the setlist was good and placing two of the singalong-friendly ("Black Bubblegum" and "Milk Lizard") songs back to back worked extremely well, nonetheless because it was followed by some more aggressive songs and perfect closed with "43% Burnt".
A genuinely worthy farewell for their Danish fans.