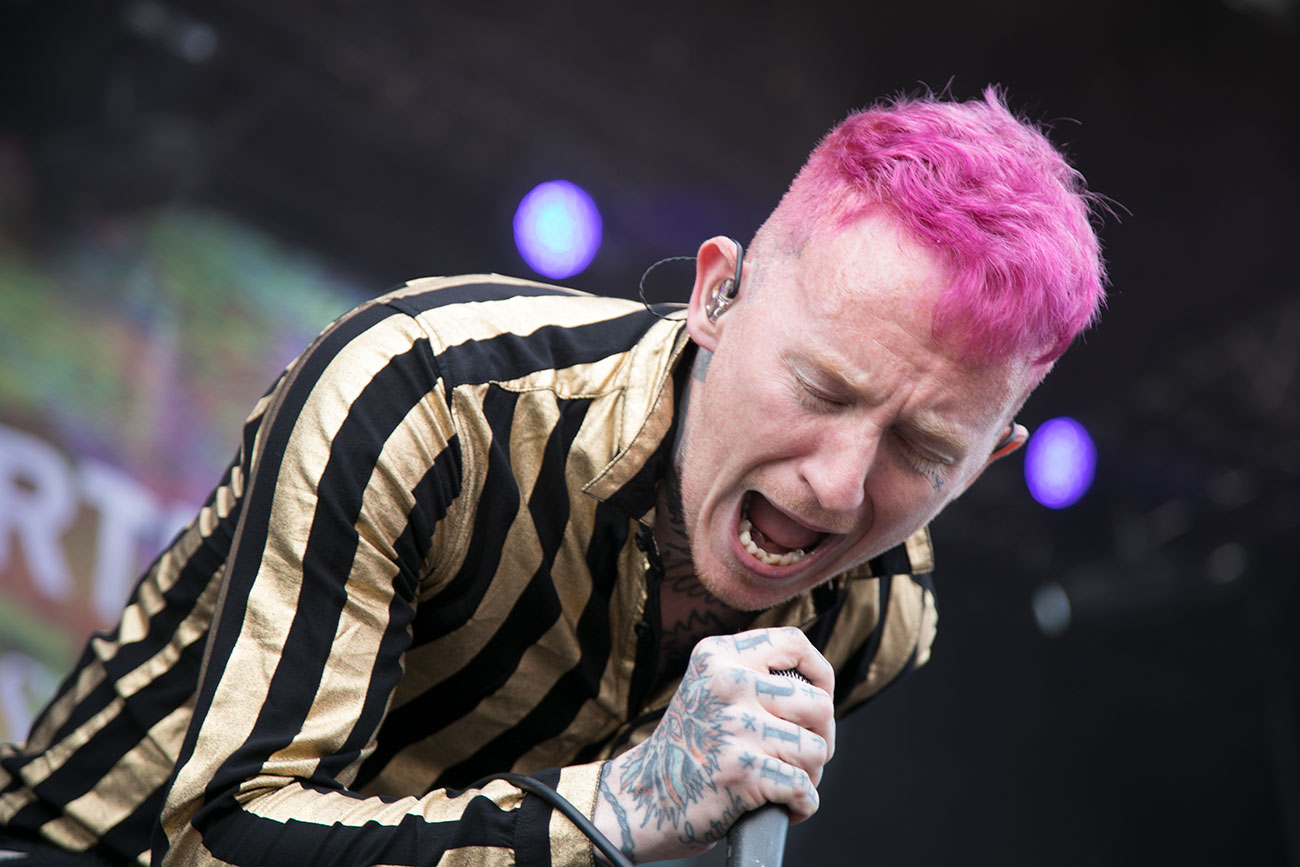 Frank Carter & The Rattlesnakes, 22nd June 2017, Pandæmonium: Copenhell Festival, Copenhagen, Denmark
23rd June 2017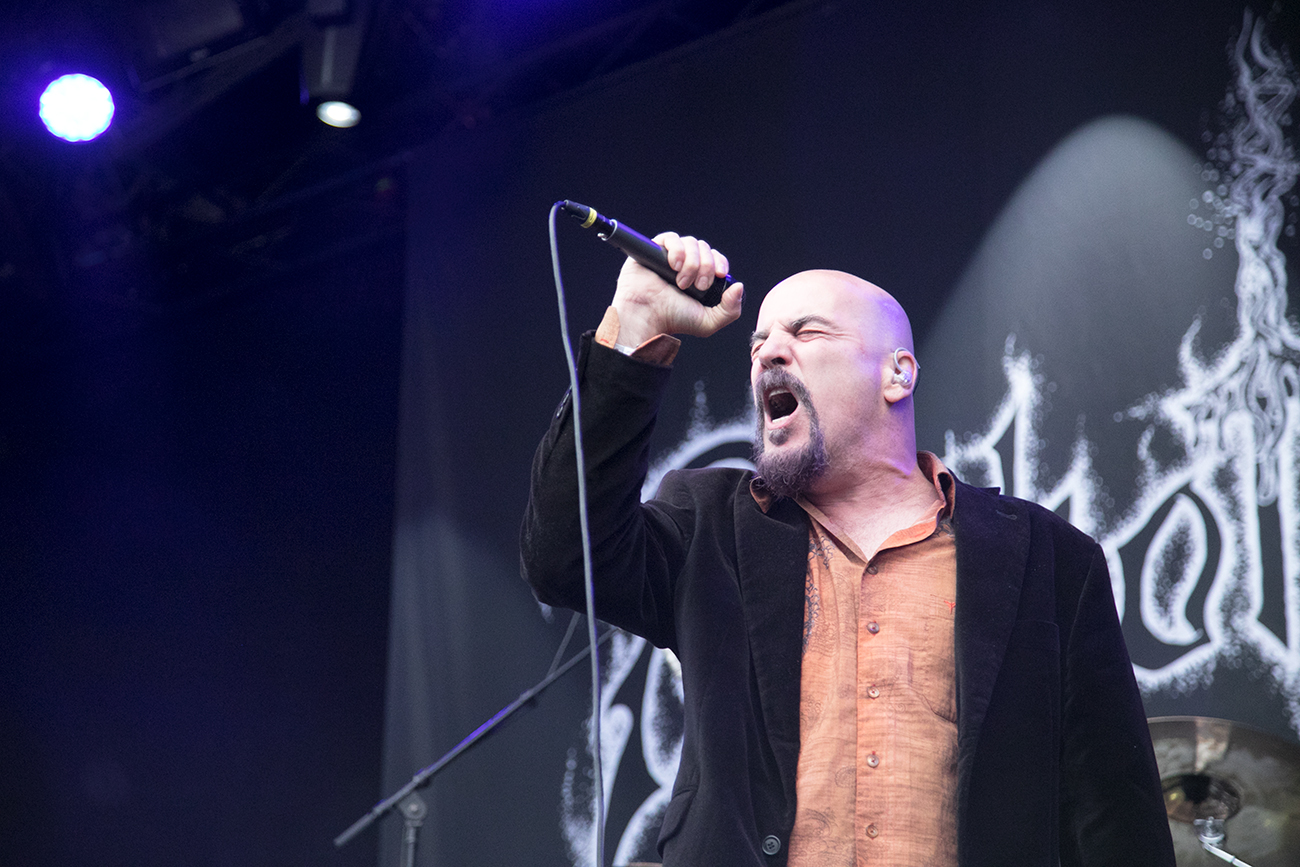 Psychotic Waltz, 23rd June 2017, Pandæmonium: Copenhell Festival, Copenhagen, Denmark
24th June 2017
Saxon, 22nd June 2017, Hades: Copenhell Festival, Copenhagen, Denmark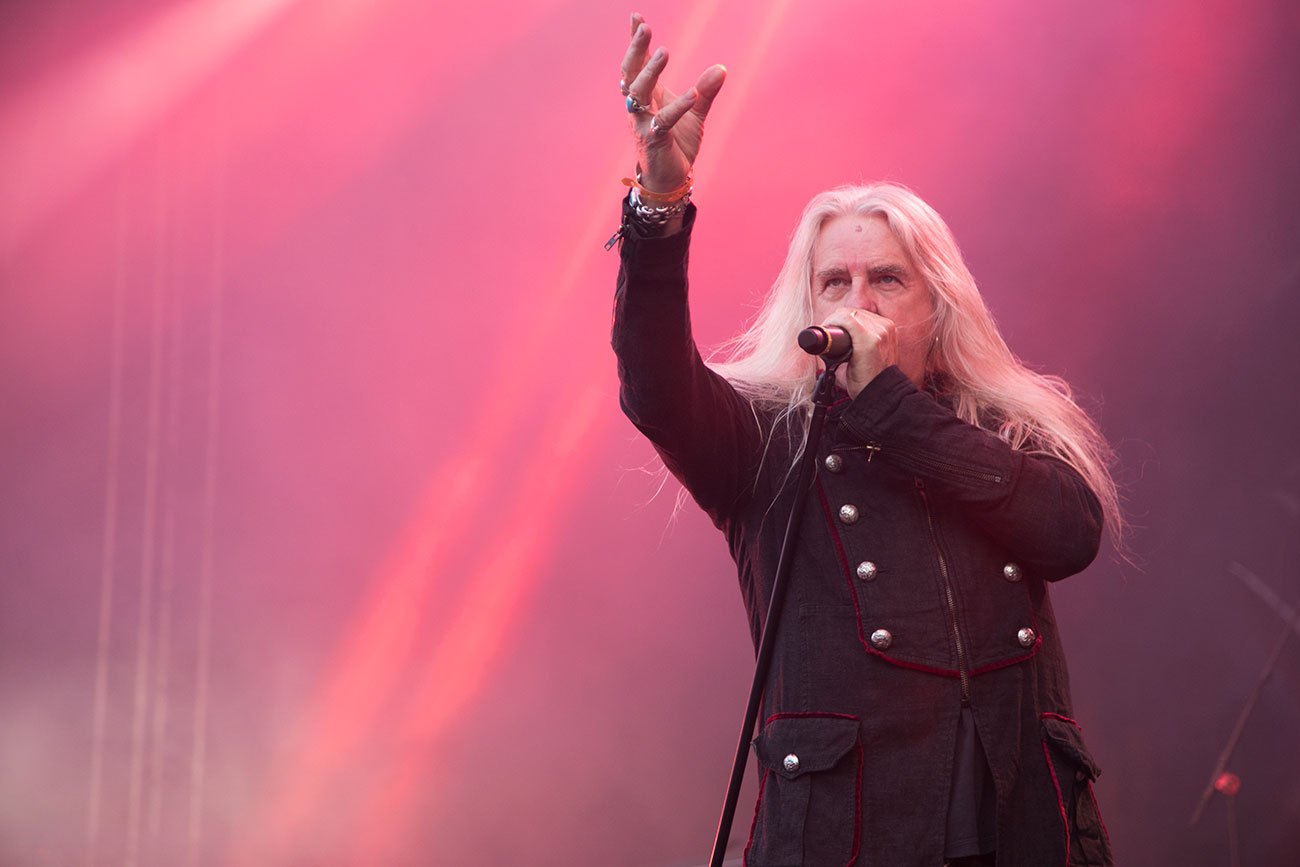 Saxon, 22nd June 2017, Hades: Copenhell Festival, Copenhagen, Denmark
Photo: Goran Kljutic
www.urbanmescalero.com
Celebrating their 40th anniversary, Saxon are one of the of the leaders of NWOBHM and unlike some of their partners in crime the band is still very productive.
There have however been couple of years since the release of their previous album Battering Ram, and currently they are working on its follow-up, due to be released early next year.
I was excited to see the band for the first time in the festival setting. Last time I've seen the band live was in 2014 when they played Copenhagen's Amager Bio when they came across as extremely vital and energetic.
This cold summer afternoon at Copenhell, however, the charisma and warm authority in Biff Biford's presence didn't seem to be enough. It somehow got lost somewhere between the stage and crowd. At age of 66 the man is still very vital and he sings surprisingly well and there is no doubt about band's qualities either, but it took them at least four songs to connect some with the crowd. From then on it got better and the singalong courses felt more alive.
Still it was a concert that didn't do Saxon justice even thou it ended on a good note with "Wheels of Steel", "Denim and Leather" and "Princess of the Night".
With the release of new album next year, I'm looking forward to catching them one one of their headlining shows to truly be hit by the solid ball of rock.
SETLIST:
01 – Battering Ram
02 – Motorcycle Man
03 – Sacrifice
04 – Power and the Glory
06 – Solid Ball of Rock
07 – Battalions of Steel
08 – 20,000 Ft
09 – Dogs of War
10 – Heavy Metal Thunder
11 – And the Bands Played On
12 – Crusader
13 – Wheels of Steel
14 – Denim and Leather
15 – Princess of the Night