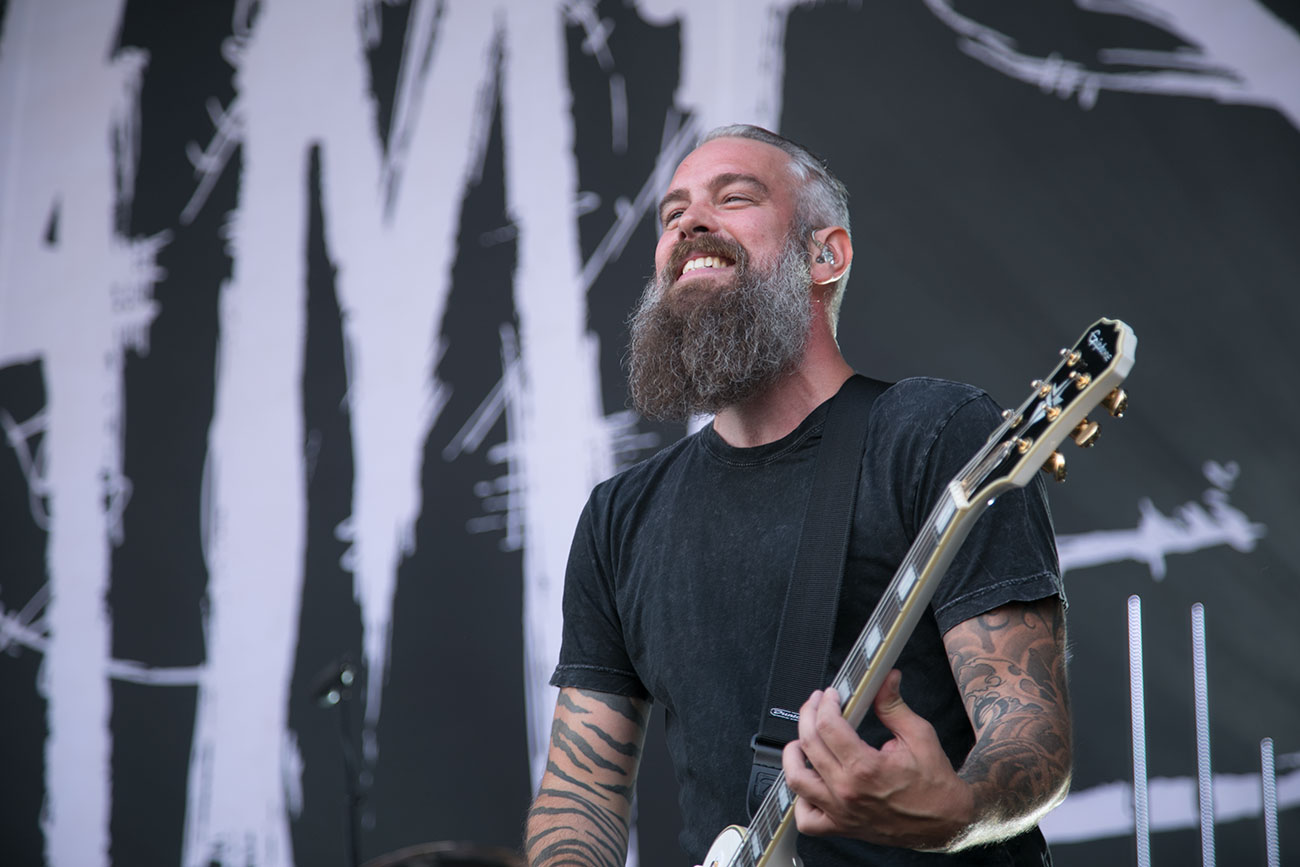 In Flames, 22nd June 2017, Helviti: Copenhell Festival, Copenhagen, Denmark
23rd June 2017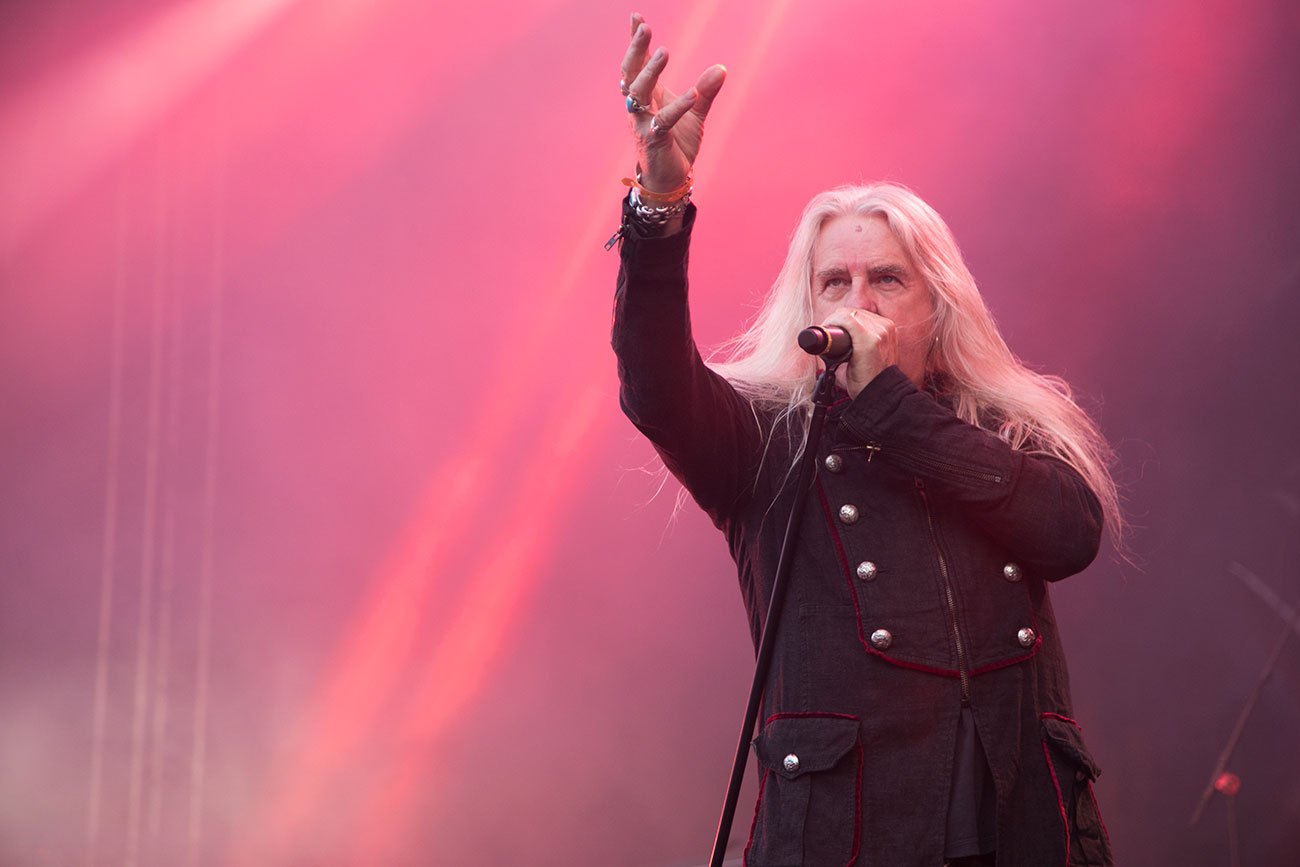 Saxon, 22nd June 2017, Hades: Copenhell Festival, Copenhagen, Denmark
24th June 2017
Frank Carter & The Rattlesnakes, 22nd June 2017, Pandæmonium: Copenhell Festival, Copenhagen, Denmark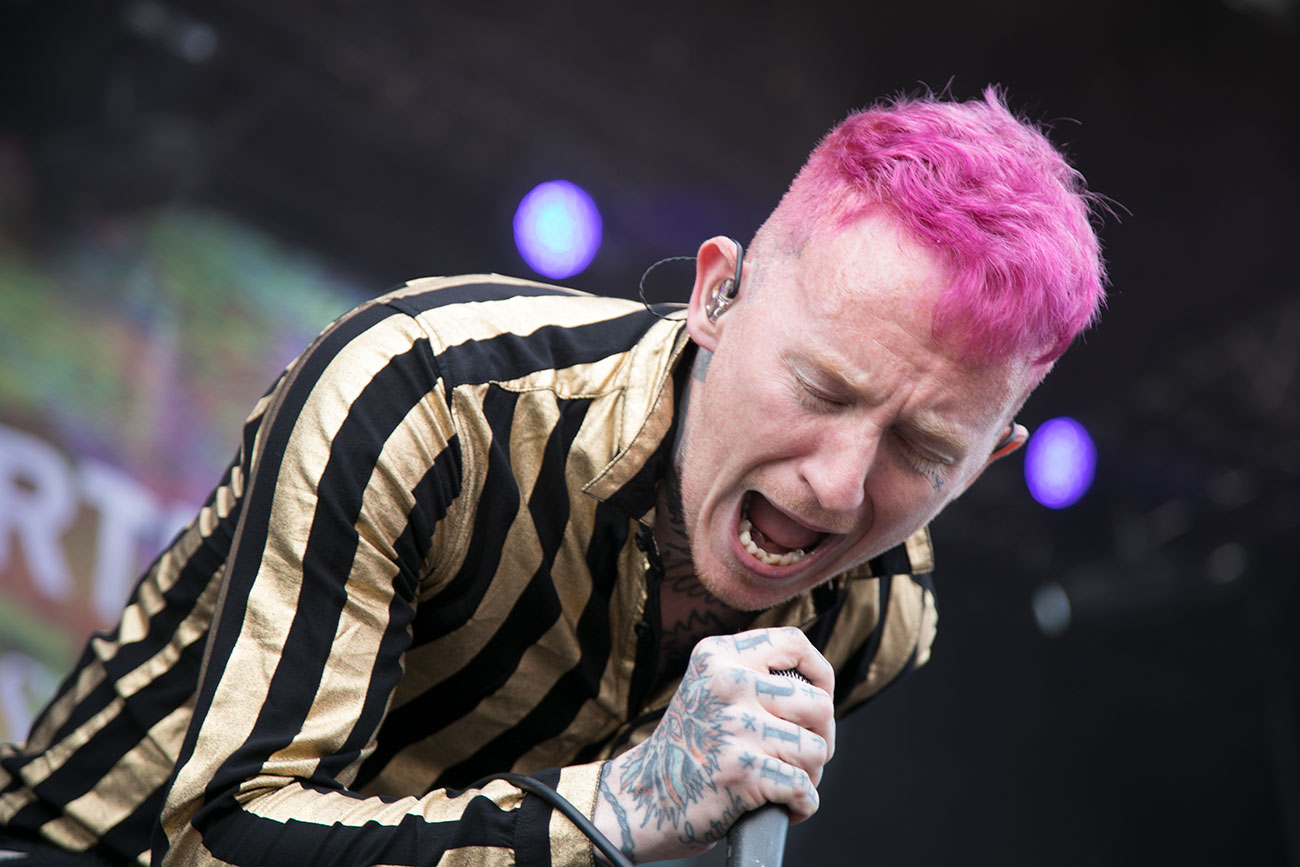 Frank Carter & The Rattlesnakes, 22nd June 2017, Pandæmonium: Copenhell Festival, Copenhagen, Denmark
Photo: Zoran www.sonic-view.com
Former Gallows singer Frank Carter is a busy man. Currently he's on a successful round of European festivals and the early afternoon he was set to play Copenhell's smallest stage Pandæmonium, a stage that wasn't even there in the beginnings of this festival.
One of the great things about this festival is that guests can see all of the bands playing the remaining two scenes because no concerts on those stages are ever played at the same time. That is not the case with Pandæmonium, but its purpose of promoting lesser known bands and nonetheless up-and-coming bands is not only a welcoming addition to Copenhell, but also one that has become a major part of its DNA.
One of the biggest crowds I have seen at this stage have gathered to see Frank Carter & The Rattlesnakes who are rapidly making a name for themselves.
They hit the stage with Carter now supporting a pink hair and a shirt in golden and black stripes. In many ways not a typical Copenhell look, but what felt right at home at Copenhell was the aggression and energy coming from the stage. The sound was fairly weak and I couldn't help, but think that the energy level would've been even higher had sound been clearer and better balanced.
The Rattlesnakes are a good bad with more groove than you'd expect from this kind of band and their music comes across as more aggressive and heavy live. Carter has never been a great singer, but he is a front-man with many qualities. He balances good between being on the same level with the crowd and being a rock star.His qualities were very well displayed during the opener "Juggernout" when he switched back and forth from being the cool guy on the stage with the cool shades and an rock star attitude to walking on the crowd and somehow ending up with his feet in the air while crowdsurfing.
Frank Carter & The Rattlesnakes delivered a show that was largely built on the energy and not so much on the fine performance. I did however enjoy myself enough to check them out next time I get a chance, preferably at their own club show.