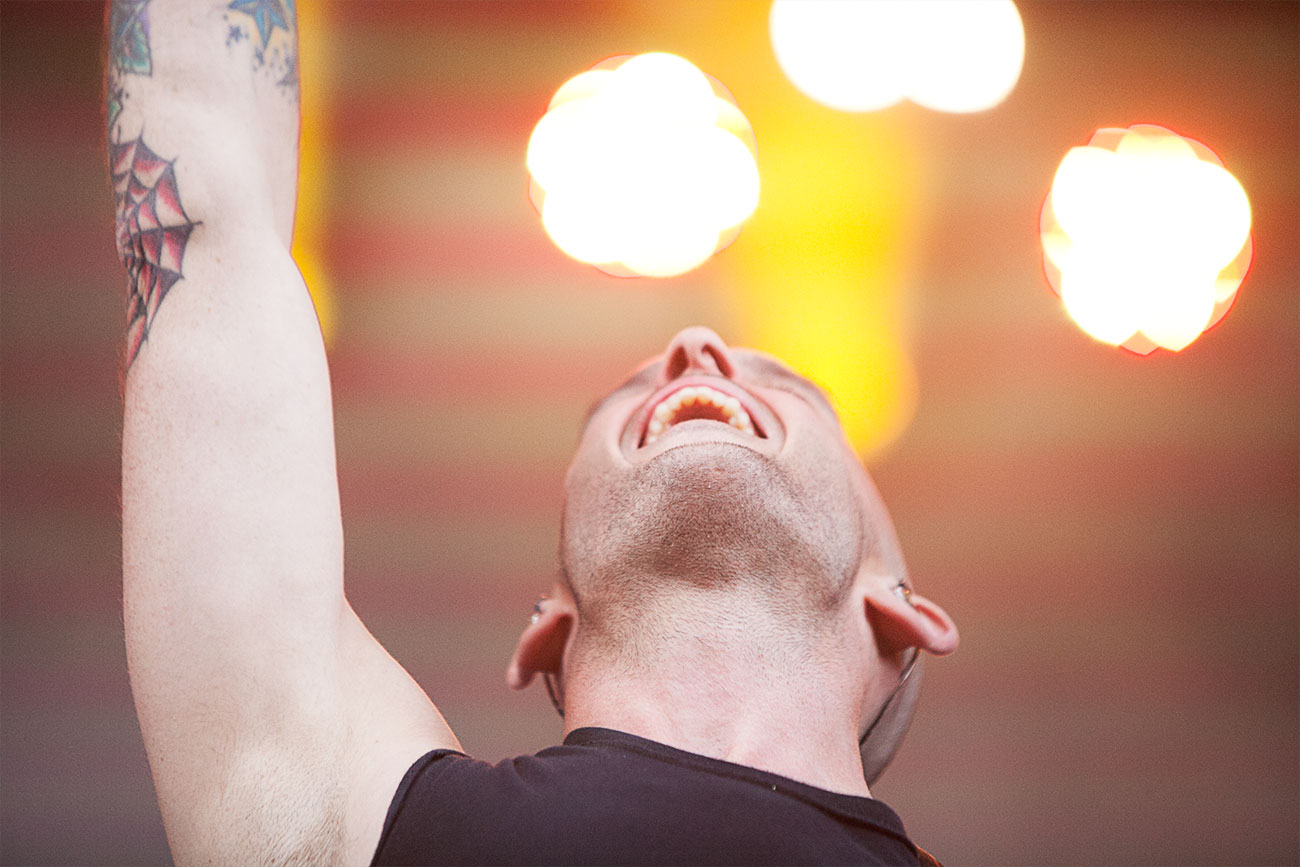 Rise Against, 19th June 2015, Helviti: Copenhell Festival, Copenhagen, Denmark
22nd June 2015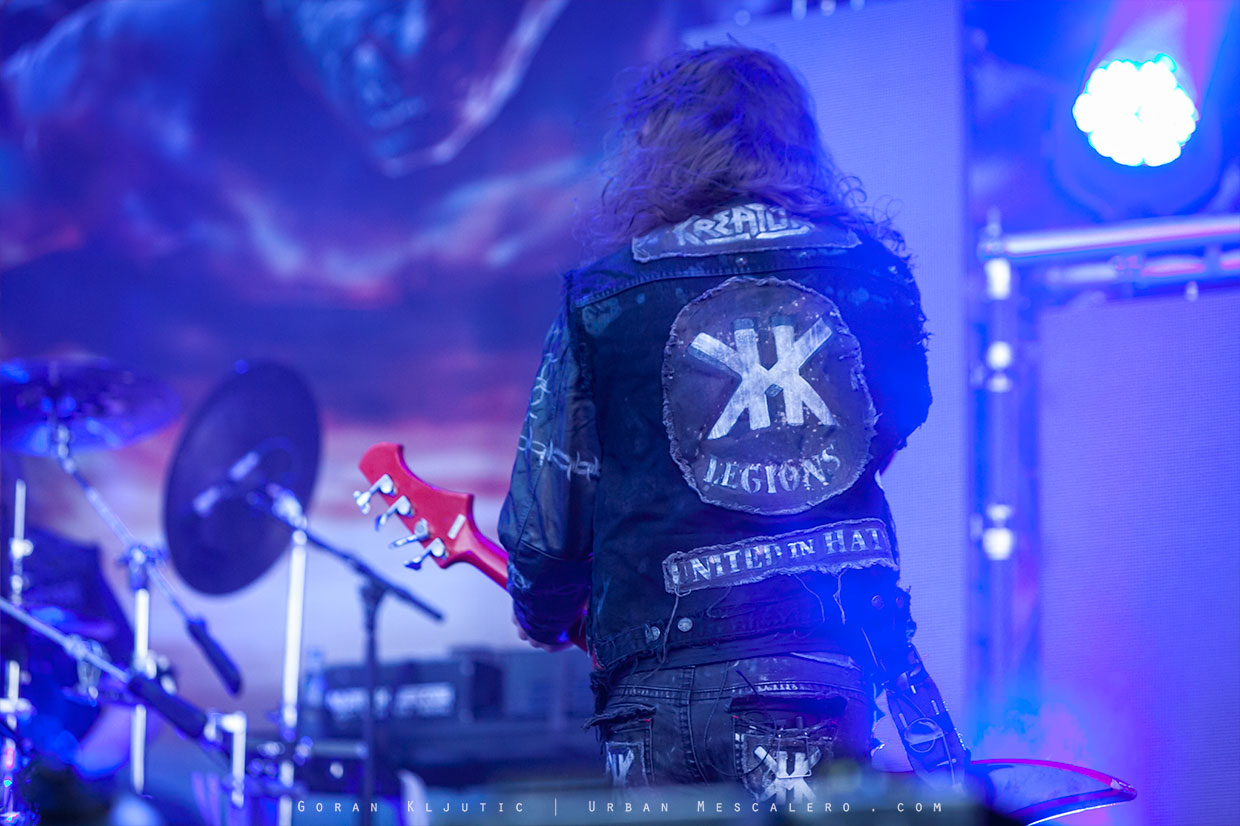 Kreator, 19th June 2015, Helviti: Copenhell Festival, Copenhagen, Denmark
22nd June 2015
Primordial, 19th June 2015, Hades: Copenhell Festival, Copenhagen, Denmark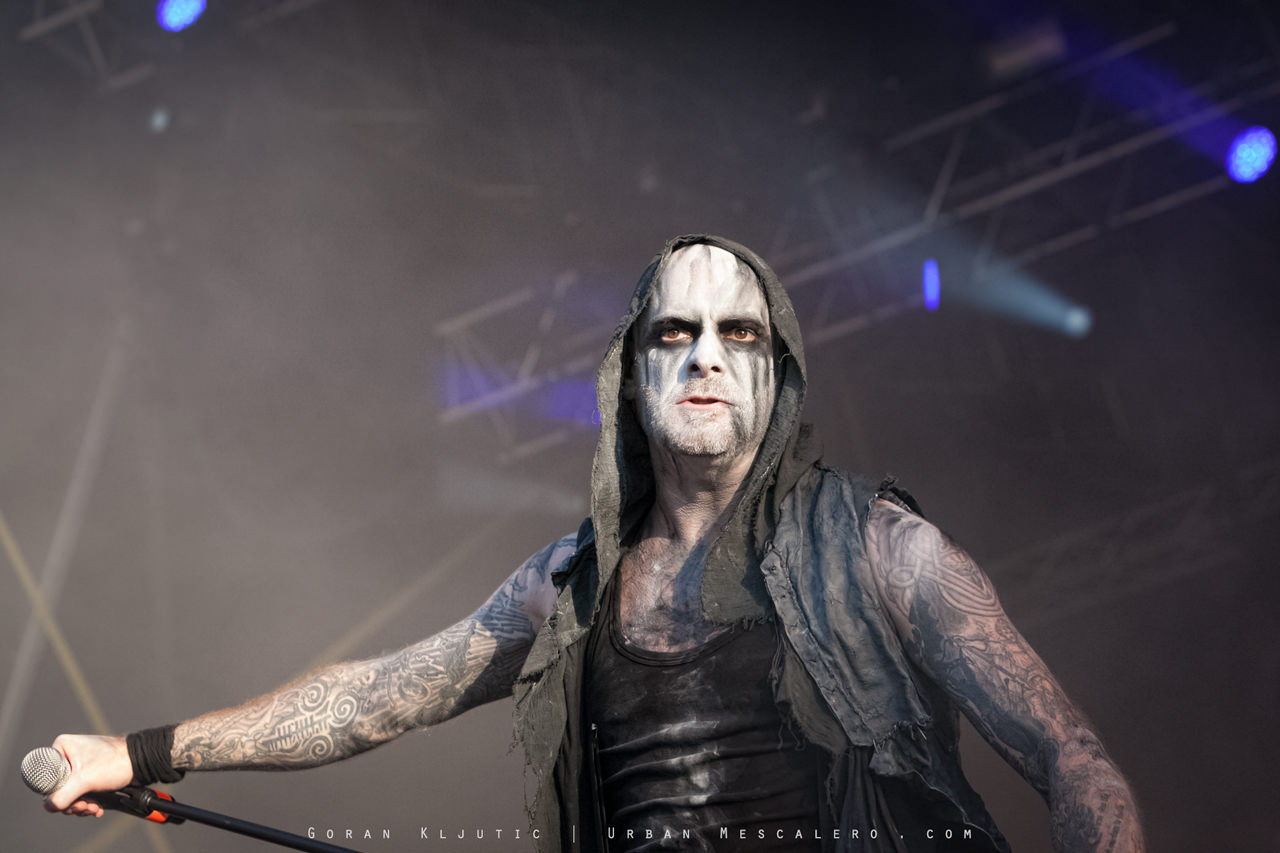 Primordial, 19th June 2015, Hades: Copenhell Festival, Copenhagen, Denmark
Photo:
Urban Mescalero Photography
www.urbanmescalero.com
Primordial's gig at Copenhell was their first ever gig in Denmark and it was about time for them to visit us.
The band has a line of very strong records behind them. Mixing heavy, black metal and Irish folk music might be tricky, but the band does it extremely well, by balancing the different aspect perfectly. A perfect example is their latest album Where Greater Men Have Fallen.
They opened with the title track for the very album. Form the start it was clear that the crowd was not that familiar with Primordial's music, but the band did manage to get the the crowd involved. They didn't do that by communicating much with them, but just by playing the well chosen tunes and by the Alan Averill's frontman qualities. He's not your typical frontmen trying to pump up the crowd – no he's rather one of those intense and charismatic ones. The paint on his face and the nature of Primordial's music might work best in dark environments, but this evening at Copenhell the high clouds and sharp low sun created an setting that just seemed perfect combined with smoke on the stage and the band's music.
Despite no smiling or much of communication with the crowd, their joy of playing and joy about the fact that they are playing at a major festival shined through.
Seven songs later it was over and the "new guys" delivered. It's only left for us to hope that this experience will encourage them to visit Denmark soon again – preferably for their on club show.
SETLIST:
01- Where Greater Men Have Fallen
02- No Grave Deep Enough
03- Babel's Tower
04- As Rome Burns
05- Bloodied Yet Unbowed
06- The Coffin Ships
07- Empire Falls