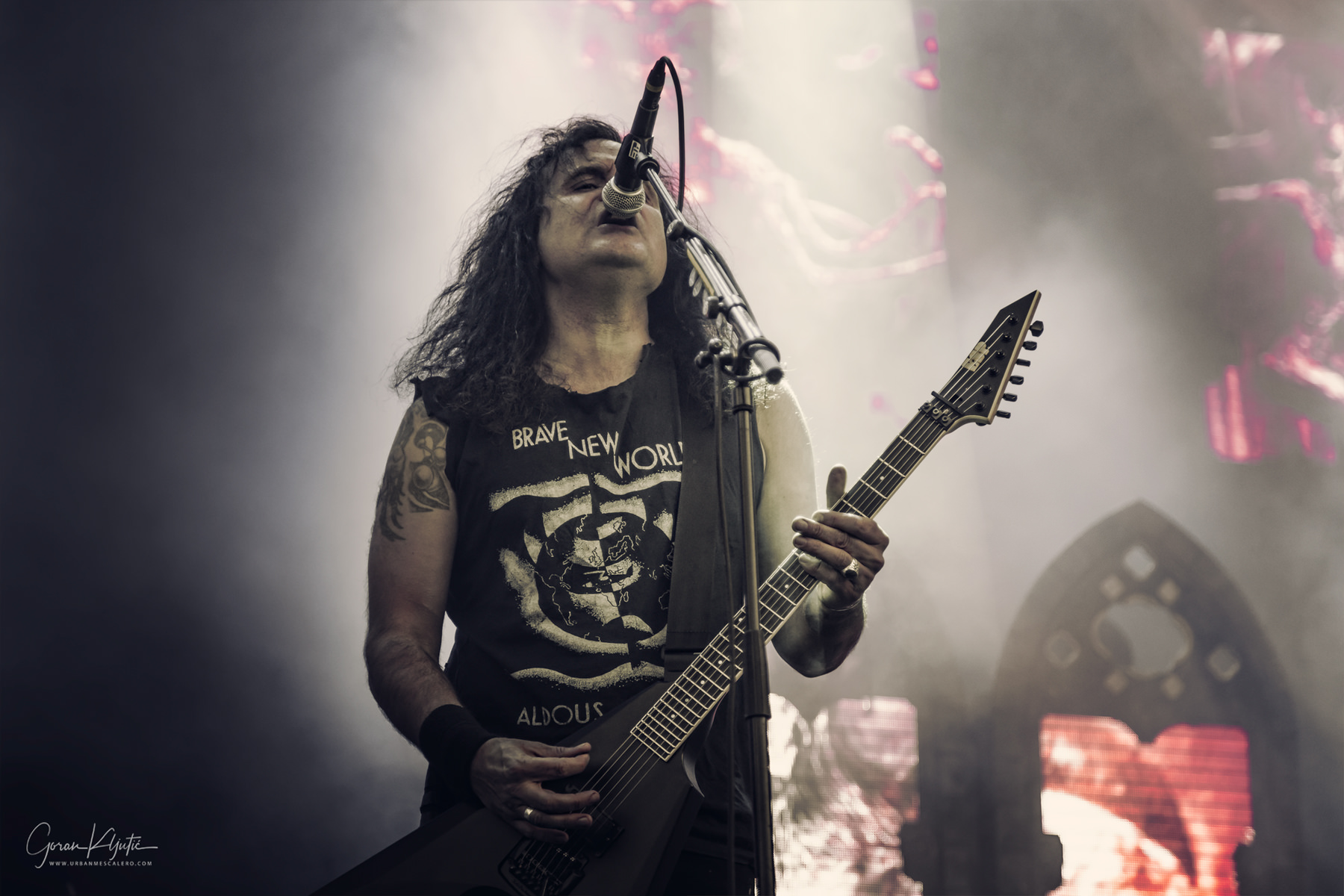 Kreator, 22nd June 2018, Hades, Copenhell Festival, Copenhagen, Denmark
25th June 2018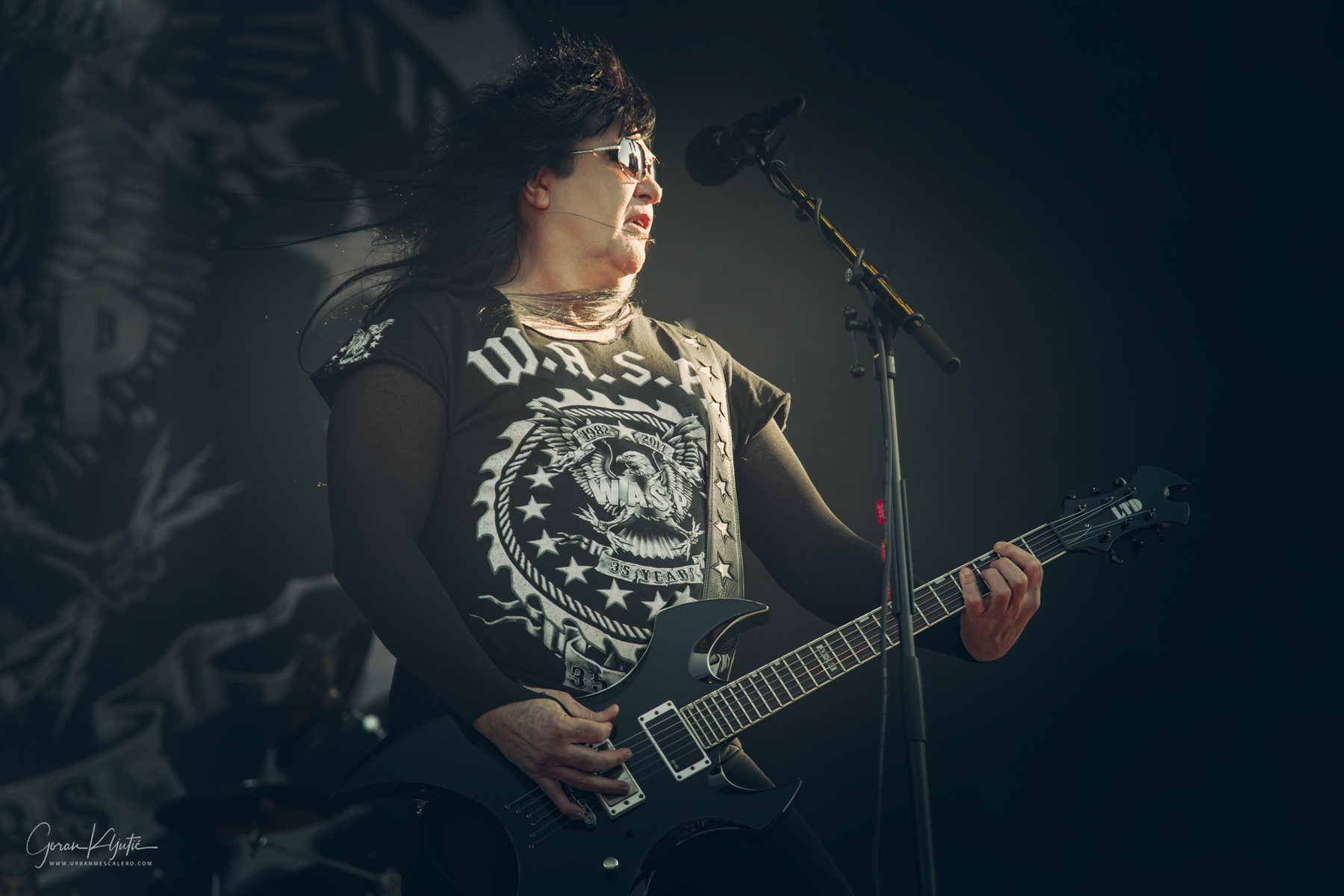 W.A.S.P., 23rd June 2018, Helvíti, Copenhell Festival, Copenhagen, Denmark
25th June 2018
Ozzy Osbourne, 22th June 2018, Helvíti, Copenhell Festival, Copenhagen, Denmark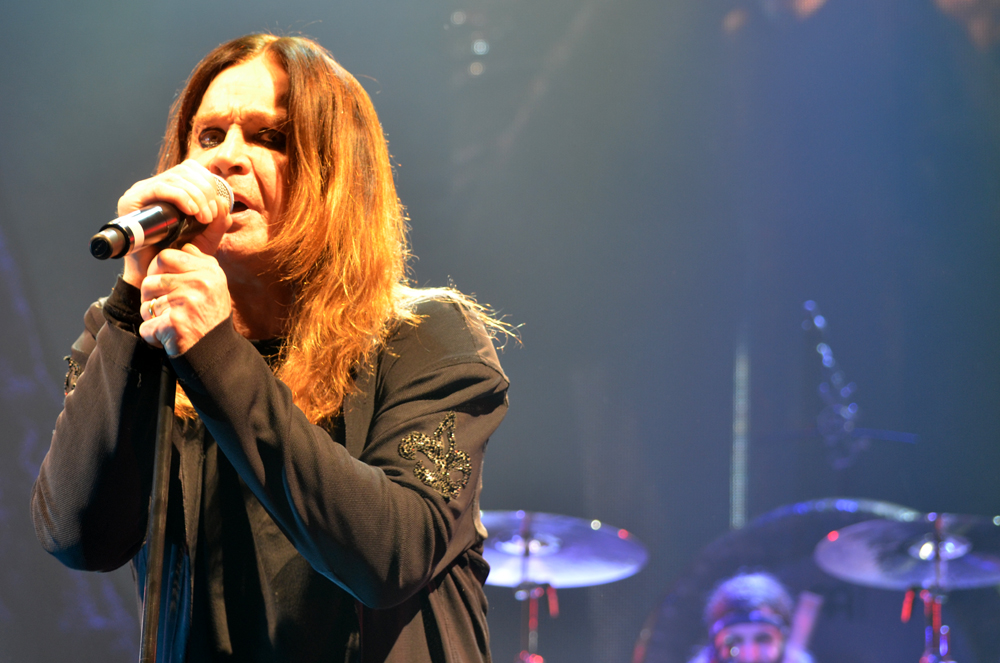 Ozzy Osbourne, 22th June 2018, Helvíti, Copenhell Festival, Copenhagen, Denmark
Archive photo: Zoran www.sonic-shot.com
(Photographers were banned from Ozzy Osbourne's Copenhell show)

Couple of years ago Ozzy visited Copenhell on final tour with Black Sabbath. This year he headlined the Friday with his solo band on what they call "No More Tours". It was, just like the time Sabbath played, the most visited of the days and it makes you wonder, how come it's still the oldtimers and let's call them established bands that draw the biggest audiences at Copenhell. More and more of these bands are embarking on their farewell tours and one can't help but wonder who's going to take. But I guess that another story.
Ozzy's farewell tour marks the return of Zakk Wylde on guitar and besides him also counts Rob "Blasko" Nicholson on bass, Tommy Clufetos on drums and Adam Wakeman on keyboards. Ozzy has never had trouble attracting amazing players for his solo band and the newest line-up is no exception.
They proved that last year during their tour of the USA and their European leg of the tour is in many ways a carbon copy, nonetheless when it comes to the setlist. But there are some differences and they can actually be seen as improvements. First of all the long instrumental section halfway through the show, might be just as long, but Wylde's part has been changed from typical guitar masturbation to actually soloing while playing with the rest of the band to the excepts of familiar songs from Osbourne's past. He is such a big part of Osbourne's heritage and implanting some of those songs into his solo section worked very well.
It was followed by Clufetos' solo, which was the typical drum solo that seem to go for ages. It's clear that the long instrumental section is meant to give some time for Ozzy to regain the strength for the rest of the show, but the drum solo is just boring. But let's give the credit where credit is due, Clufetos is an energy bomb and solid as hell. His playing serves Ozzy's solo band, much better than it does that of Black Sabbath, where it's less about pure power and more about the (basically jazzy) feel.
Another upgrade competing to the USA tour is the giant cross make from the screens that just added that Ozzy DNA to the stage.
The main man himself has never really been a great singer, but it's actually impressive to hear him sing, taking the circumstances into the consideration. It was therefore that much more surprising that he had hard time getting through sentences in-between songs.
Previous day offered number of weak sounding concerts, but Friday was an apparent upgrade. The band sounded god and while sometimes there were sound oscillations (don't turn down the guitar during "No More Tears)", generally speaking it was a good sounding show.
"No More Tours" is Ozzy's farewell tour, which doesn't mean that he won't be playing live shows at all, but if this was his farewell to Denmark it was a worthy one.
SETLIST:
01 – Bark at the Moon
02 – Mr. Crowley
03 – I Don't Know
04 – Fairies Wear Boots
05 – Suicide Solution
06 – No More Tears
07 – Road to Nowhere
08 – War Pigs
Zakk Wylde solo featuring "Miracle Man" / "Crazy Babies" / "Desire" / "Perry Mason"
Tommy Clufetos solo
09- I Don't Want to Change the World
10 – Shot in the Dark
11 – Crazy Train
————————–
12 – Mama, I'm Coming Hom
13 – Paranoid