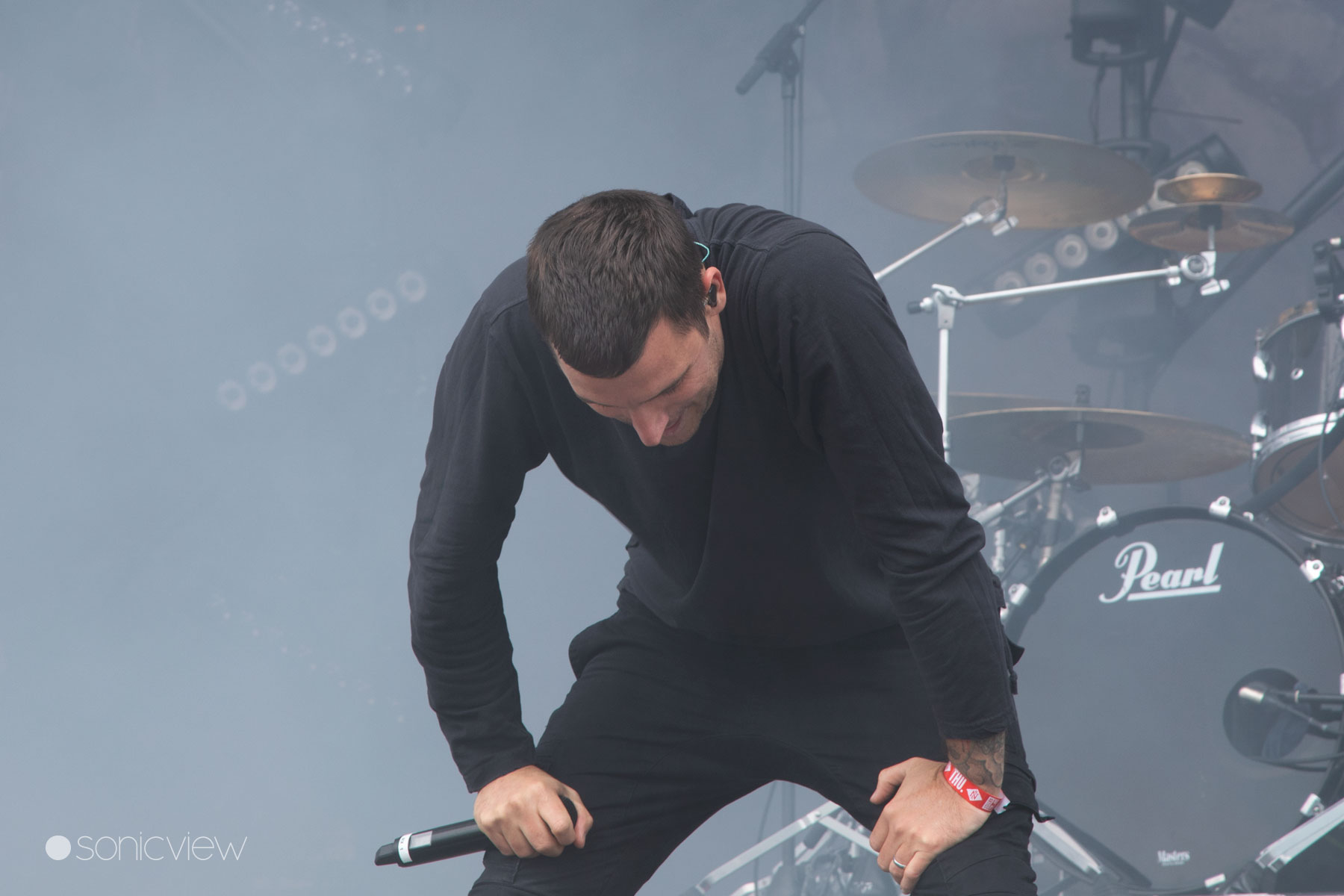 Parkway Drive, 21st June 2018, Helvíti, Copenhell Festival, Copenhagen, Denmark
22nd June 2018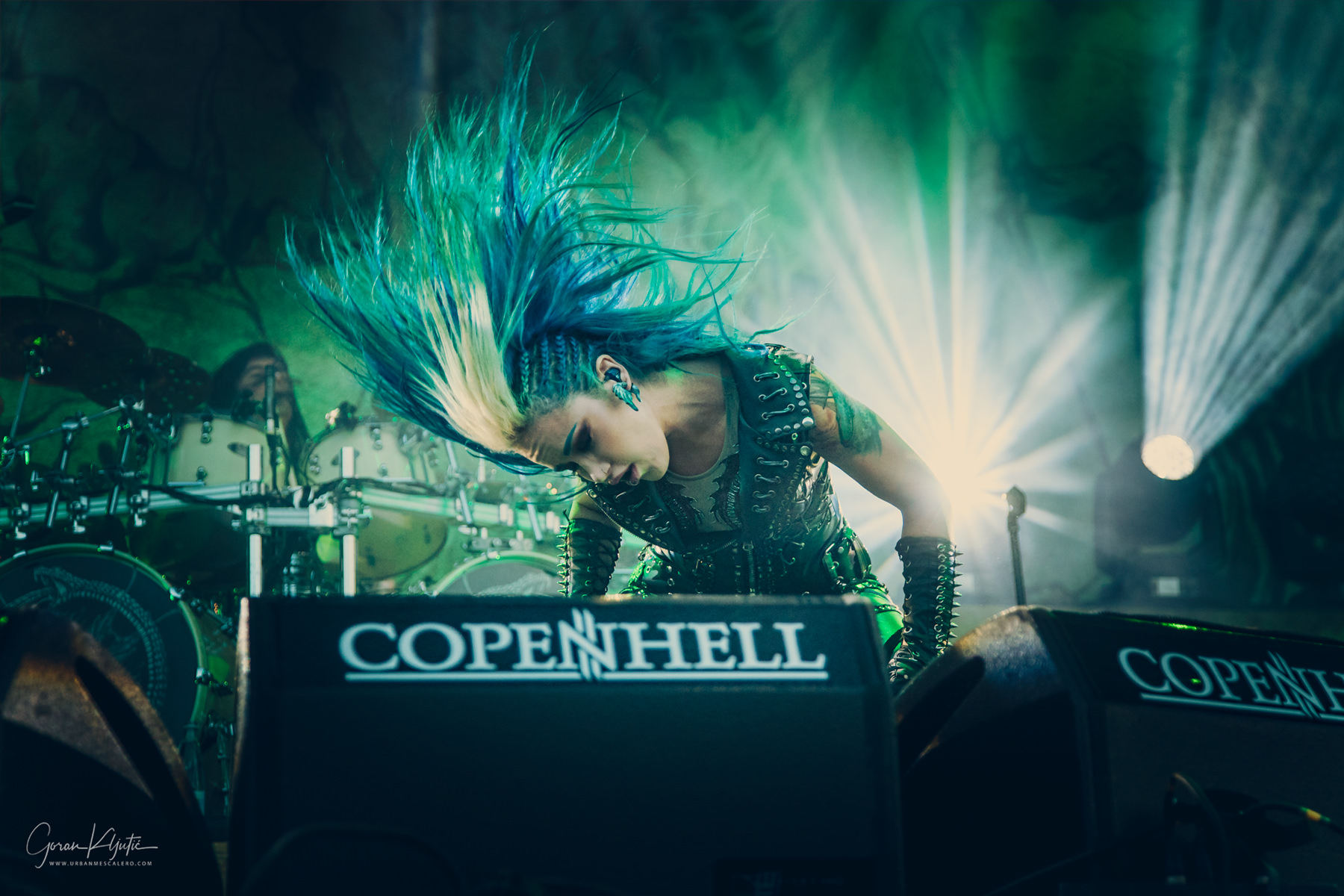 Arch Enemy, 21st June 2018, Hades, Copenhell Festival, Copenhagen, Denmark
23rd June 2018
Nightwish, 21st June 2018, Helvíti, Copenhell Festival, Copenhagen, Denmark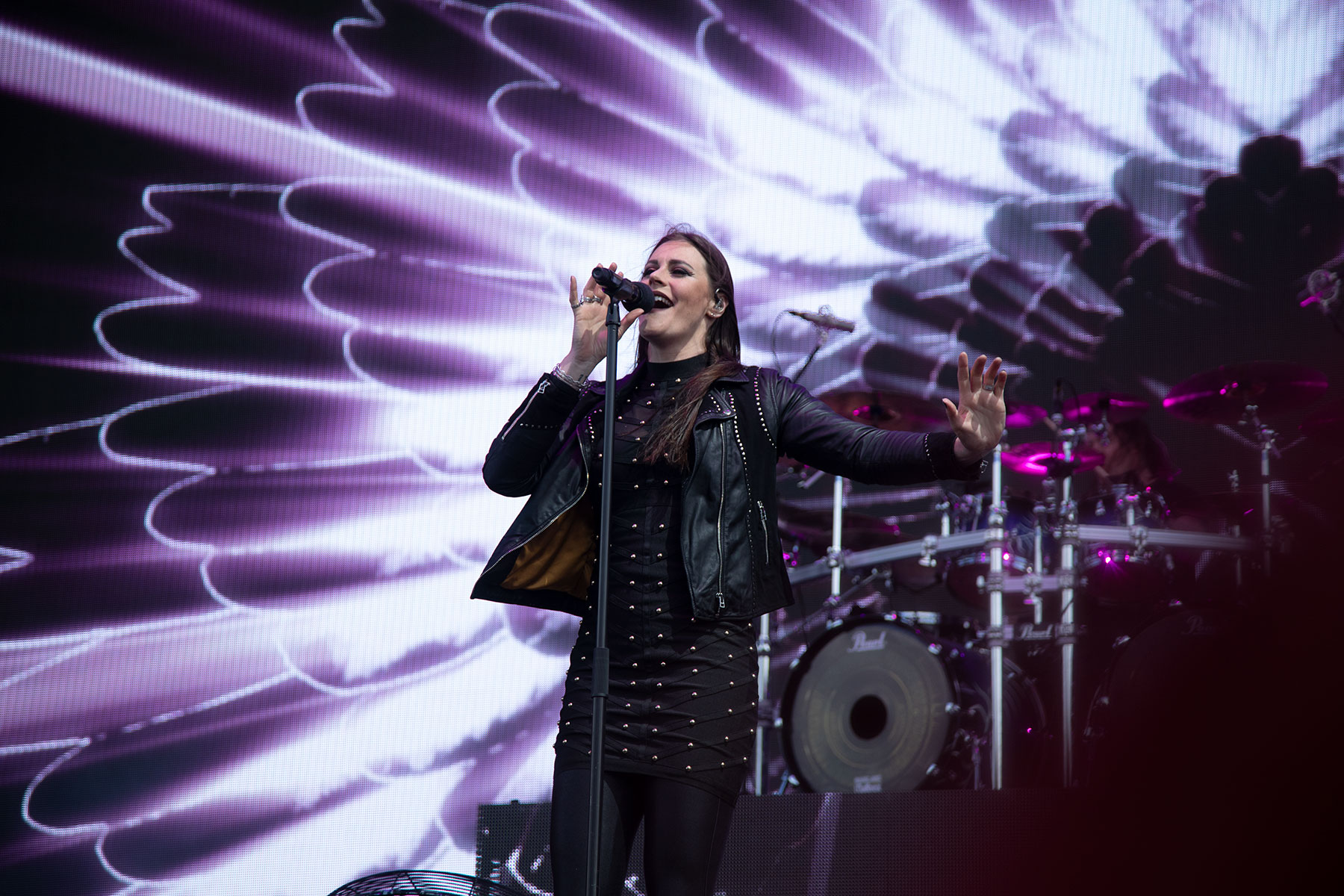 Nightwish, 21st June 2018, Helvíti, Copenhell Festival, Copenhagen, Denmark
Photo: Goran Kljutic www.urbanmescalero.com
Since teaming up with former After Forever singer Floor Jensen in 2013, Nightwish has found the more stability in their path that they have been lacking since the original vocalist Tarja Turunen left the band in 2005. The band hasn't released any new material on some three years now, but they did just release collection entitled Decades, which contains remastered versions on classic songs.
Band's first ever appearance at Copenhell was set at 7:15 PM on the main stage. It's always bit tricky when symphonic metal bands play festivals because they are often met with doubt and the festival vibe often strips off the dramatic approach to the music and performance.
This was partly the case on yesterday's show as well. But the biggest issue with the concert was that thundering bad and drums were way too loud and for the most part Floor Jensen's vocals were buried between everything else. This made it harder for the crowd to participate in those big singalongs and nonetheless made the songs hazy and hard to get into.
The gorgeous visuals didn't have as big of an impact as they might have in hark venues during one of band's headlining gigs. The band got more hold of crowd as the concert progressed and peaked during the epic "The Greatest Show on Earth (Chapter II: Life; Chapter III: The Toolmaker)" where the stunning visuals together with music and performance all clicked together and created what could have been the perfect ending to the show. Unfortunately, the band didn't end on that great note, but followed it with bland performance of "Ghost Love Score".
With big production, weak sound and good intentions the band passed the Copenhell test, but only barely. Few hours later the band announced their headlining gig in Copenhagen, which is an opportunity to see them in the right setting and hopefully with far more focus on Jensen vocals.
SETLIST:
01 – End of All Hope
02 – Wish I Had an Angel
03 – Come Cover Me
04 – Gethsemane
05 – Élan
06 – Amaranth
07 – I Want My Tears Back
08 – Devil & the Deep Dark Ocean
09 – Nemo
10 – Slaying the Dreamer
11 – The Greatest Show on Earth (Chapter II: Life; Chapter III: The Toolmaker)
12 – Ghost Love Score