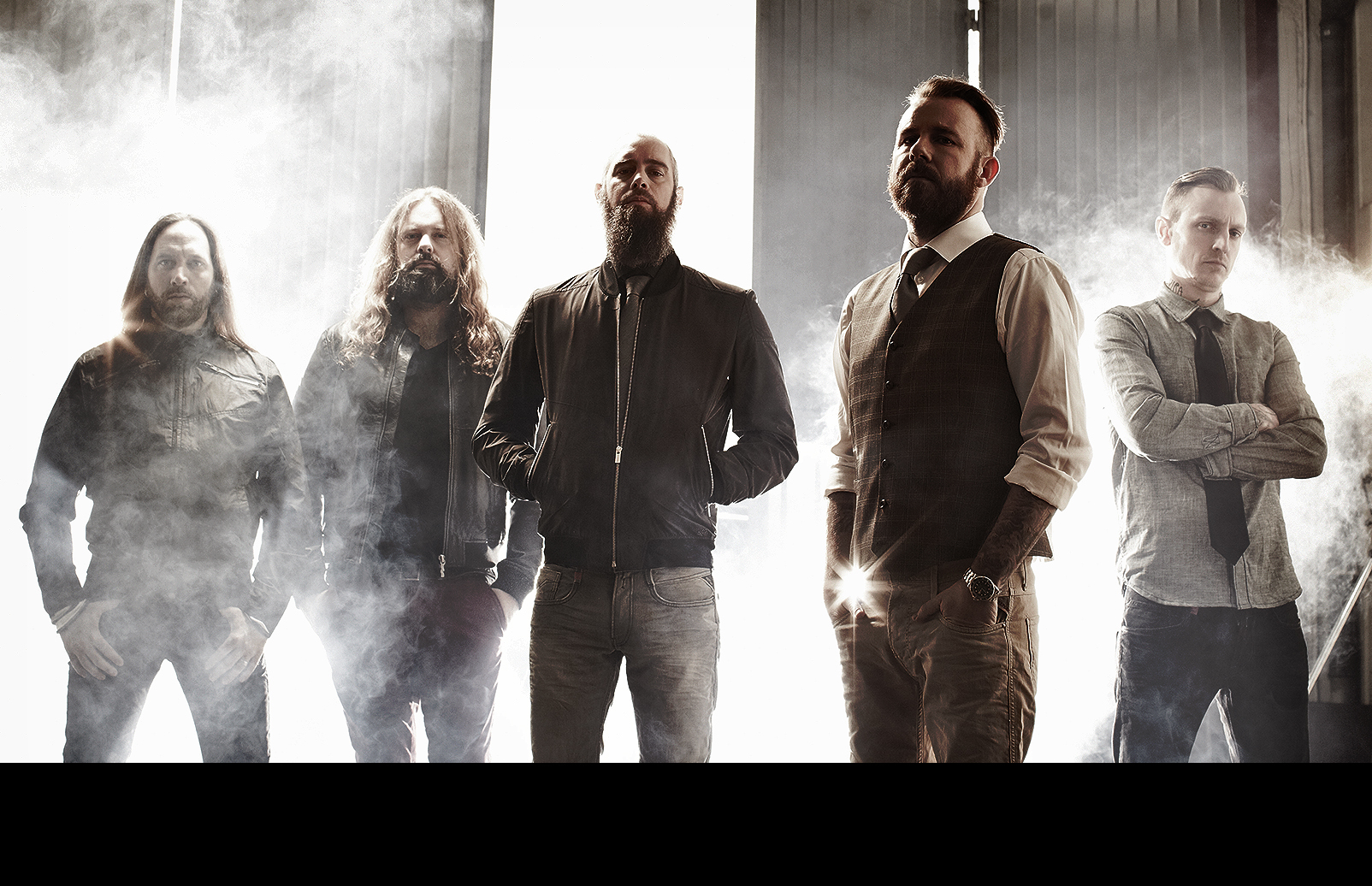 In Flames and Black Temple, 8th November 2015, Train, Aarhus, Denmark
13th November 2015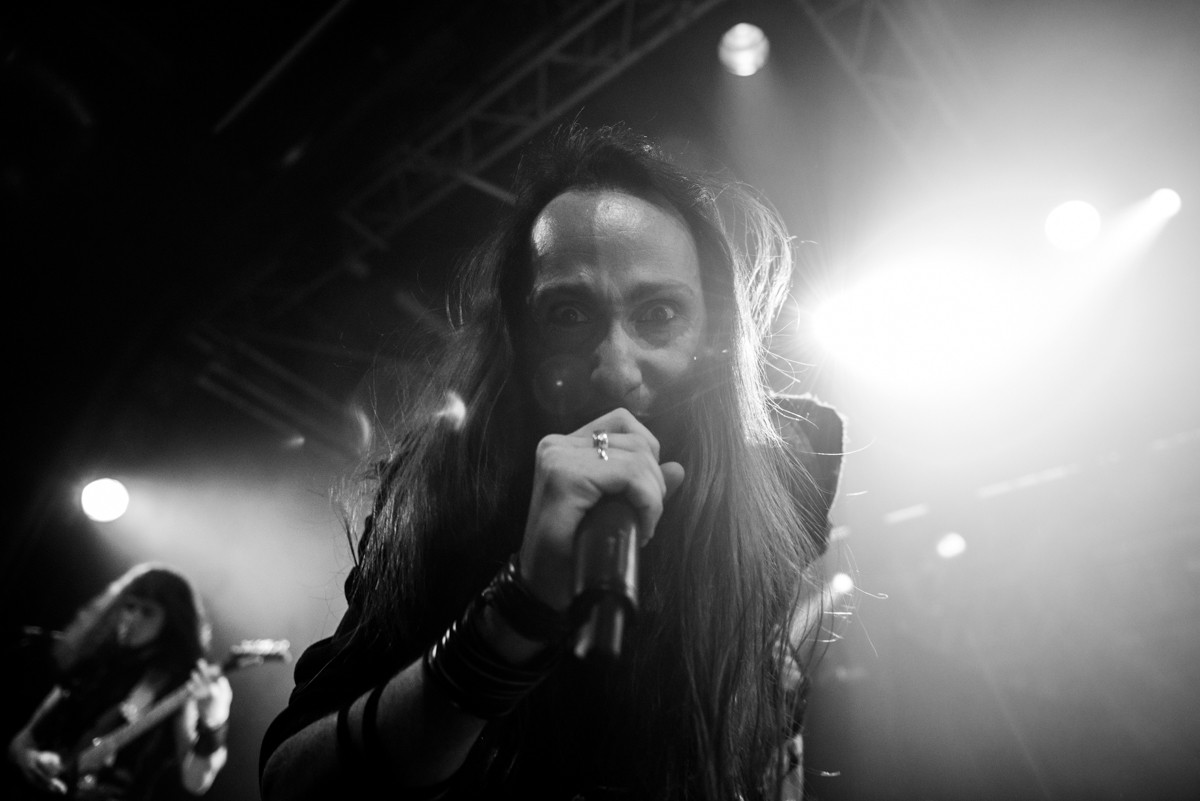 Eluveitie, Skàlmöld, Vexillum, November 25th 2015, VoxHall, Aarhus, Denmark
25th November 2015
Moonspell & Dagoba, 12th November 2015, Pumpehuset, Copenhagen, Denmark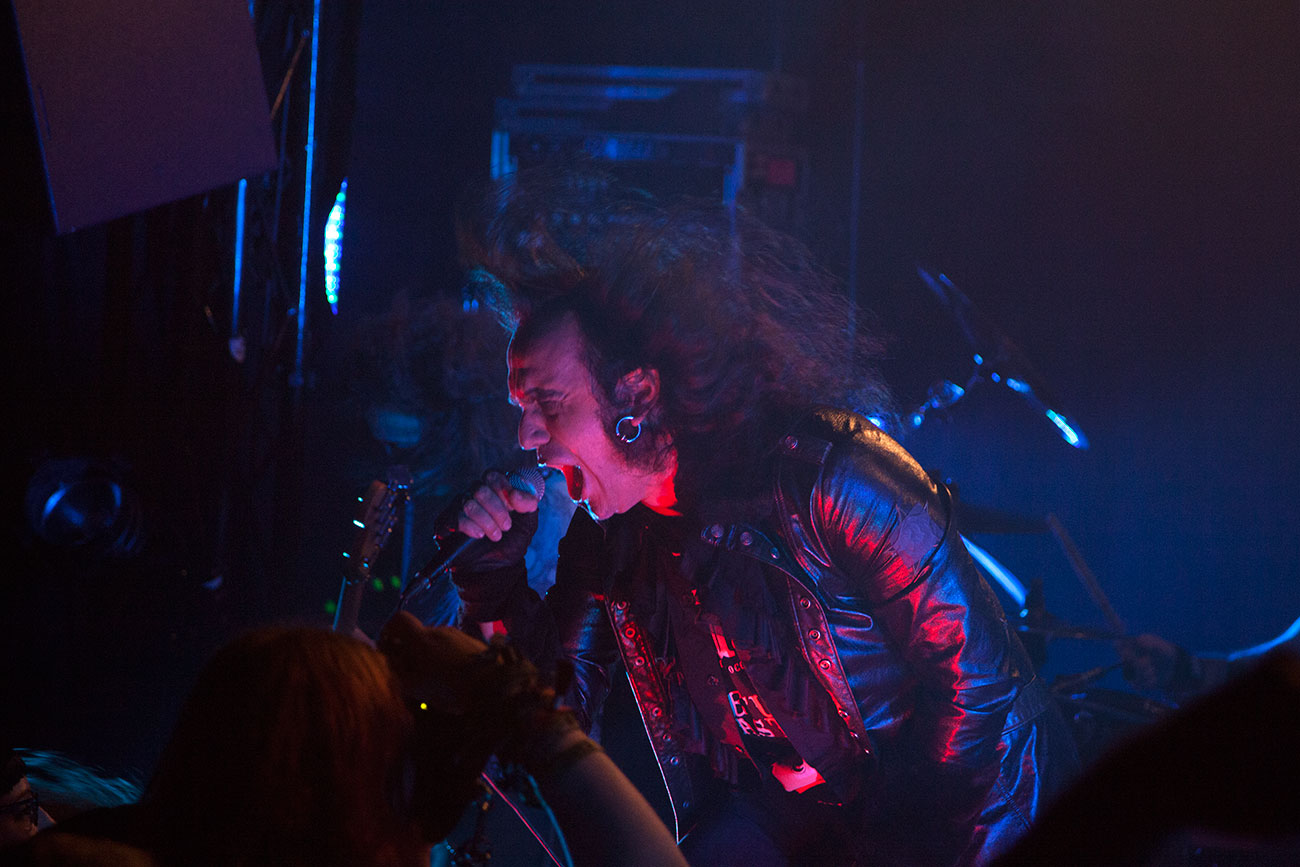 Moonspell & Dagoba, 12th November 2015, Pumpehuset, Copenhagen, Denmark
Moonspell & Dagoba, 12th November 2015, Pumpehuset, Copenhagen, Denmark
Photo: Zoran www.sonic-view.com
It happens rarely that some two decades pass from when I get into a band until I get to see them live. But that was the case with Moonspell, who I finally got to see for the first time last night at Copenhagen's Pumpehuset. As the second part of their Road To Extinction tour the band stopped by Denmark for the first time in a long long time. With them they took Greek band Jaded Star and French Dagoba.
I didn't make in time to see the openers, but I was there in time for the French groove metal machine. What surprised me was that the concert was taking place in Pumpehuset's smaller venue, with capacity of 400, an oddly shaped stage and poles in the middle of the main floor.
Dagoba took the stage around 9.30 PM facing some 250 fairly uninterested people. Never the less the band (with an exception of guitarist Yves "Z" Terzibachian) ripped into their set with brutal force and remarkable assurance. Band's singer Shawter was bursting with energy and working the stage with confidence and an approach that seemed more of that playing a huge stage, rather then the 5 meter wide and 40 cm high stage. And that approach did rub on the crowd and got more and more into the music, especially during some of those slower heavy riffs.
Halfway through the set Shawter addressed the barmen for some Jack Daniel's, because apparently there was none in the backstage. Couple of songs later after few more complains about it, he was handed three shots, which he drank in matter of seconds.
Dagoba had a hard task this evening, but they rose to the occasion and played a very good gig. I'm definitely going to check them out again when they in January get back to Copenhagen to play BETA.
The Portuguese biggest metal export, Moonspell have released their eleventh album Extinct back in march. It was their first number one album in Portugal in almost a decade. Album sees the band taking perhaps their most commercial step in their two decade long career – a career that is filled with highly diverse albums and an endless line of experimenting with music. Personally I find that fact very appealing, nonetheless when the band mastered whatever they tried.
While the crew was working on setting the stage for the main band the soundman played five songs – songs that almost perfectly describe Moonspell's inspiration for the latest album. In many ways Extinct is mixture of those five songs – The Mission's "Severina", The Sisters Of Mercy's "More", The Cult's "Fire Woman", Paradise Lost's "Say Just Words" and Type O Negative's "Love You To Death".
The intro started and at this point the place was almost fully packed and from the moment the band stepped on the stage the atmosphere and energy in the crowd was whole another – intense, positive and excited. It was evident that the crowd waited for this for a long time.
From the first note the band sounded good and from the first note they were projecting this amazing energy and conviction. There is a certain unique power and vitality in Moonspell's music no matter the approach and I was so pleased to see that those very qualities are perfectly translated in their live performance. In a way it's hard to pinpoint the exact elements that made Moonspell's concert in Copenhagen so sublime. It's really a fusion of so many just about all components imaginable.
The band plays well together and those phenomenal arrangements we know from their music work so well live. Each band member did their job very well, but it's the interplay between them that made all the difference and lifted the music to a higher level.
Nevertheless there two band members do stand out; singer Fernando Ribiero and guitarist Ricardo Amorim. First of the two is one of those rare complete front-men, a man who has mastered and/or is blessed with just about all the elements that make a great front-men. His charisma, diversity and energy are matched by his pragmatic, yet assertive and mystical appearance. It's as if there was nothing he couldn't do.
Amorim on the other hand is very introverted, but it's his playing that is his main way of connecting with the crowd. He's not one of those eye-catching guitar players, who impress with their technicality, stage presence, image or even revolutionary playing. He's rather one f those guitarist who has an outstanding feeling for the song and it's arrangements. At the same time he has mastered using endless line of different effects without sounding like he's using them just because he can. His use of the wide range of effects is so well, thought-out and always serving the song. Live he delivers all those elements with ease and so much beauty in playing. His sound is crystal-clear and just so damn gorgeous.
Not surprisingly, the setlist was focused on the latest album with whole 7 out of albums 10 songs on the setlist. New songs work impeccably live and they were received enthusiastically, by the crowd, most of who knew the words to each of the new songs. "Breathe (Until We Are No More)" and "Extinct" served as good openers and the four new songs in the middle of the show at not point felt like "necessary evil" as those often do at many concerts – on contrary. Another new song "The Future Is Dark", was one of the most beautiful moments of the show and some of the classic live favorites like "Opium" and "Alma Mater" created most action in the crowd.
On this tour the band usually closes the regular part of the show with three songs from their 20 year old debut, three songs that hang very well together. At Pumpehuset however, they inserted another song in there. "Trebaruna" was misplaced, but hell of a fun.
It took me almost two decades to see this band live and in those kinds of situations you can't help but build up the expectations. Moonspell didn't have any problems living up to my, perhaps whimsical, expectations. They did that without playing 9 out of my 10 favourite Moonspell songs, mind you.
MOONSPELL SETLIST:
01 – Breathe (Until We Are No More)
02 – Extinct
03 – Night Eternal
04 – Opium
05 – Awake!
06 – Domina
07 – The Last of Us
08 – Medusalem
09 – Magdalene
10 – Scorpion Flower
11 – Nocturna
12 – Malignia
13 – Vampiria
14 – Ataegina
15 – Trebaruna
16 – Alma Mater
———————————
17 – Everything Invaded
18 – The Future Is Dark
19 – Full Moon Madness