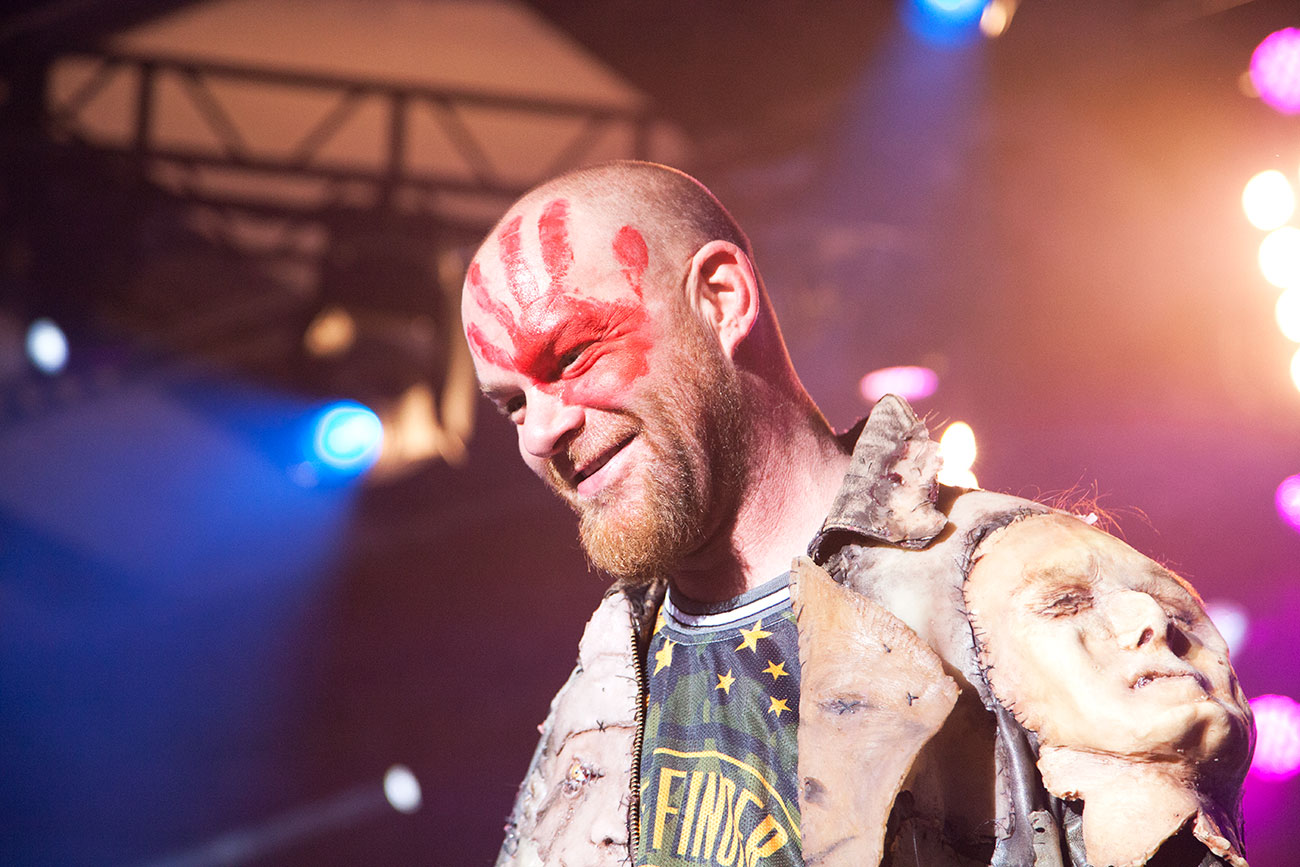 Five Finger Death Punch, Papa Roach & Devil You Know, 6th November 2015, TAP1, Copenhagen, Denmark
8th November 2015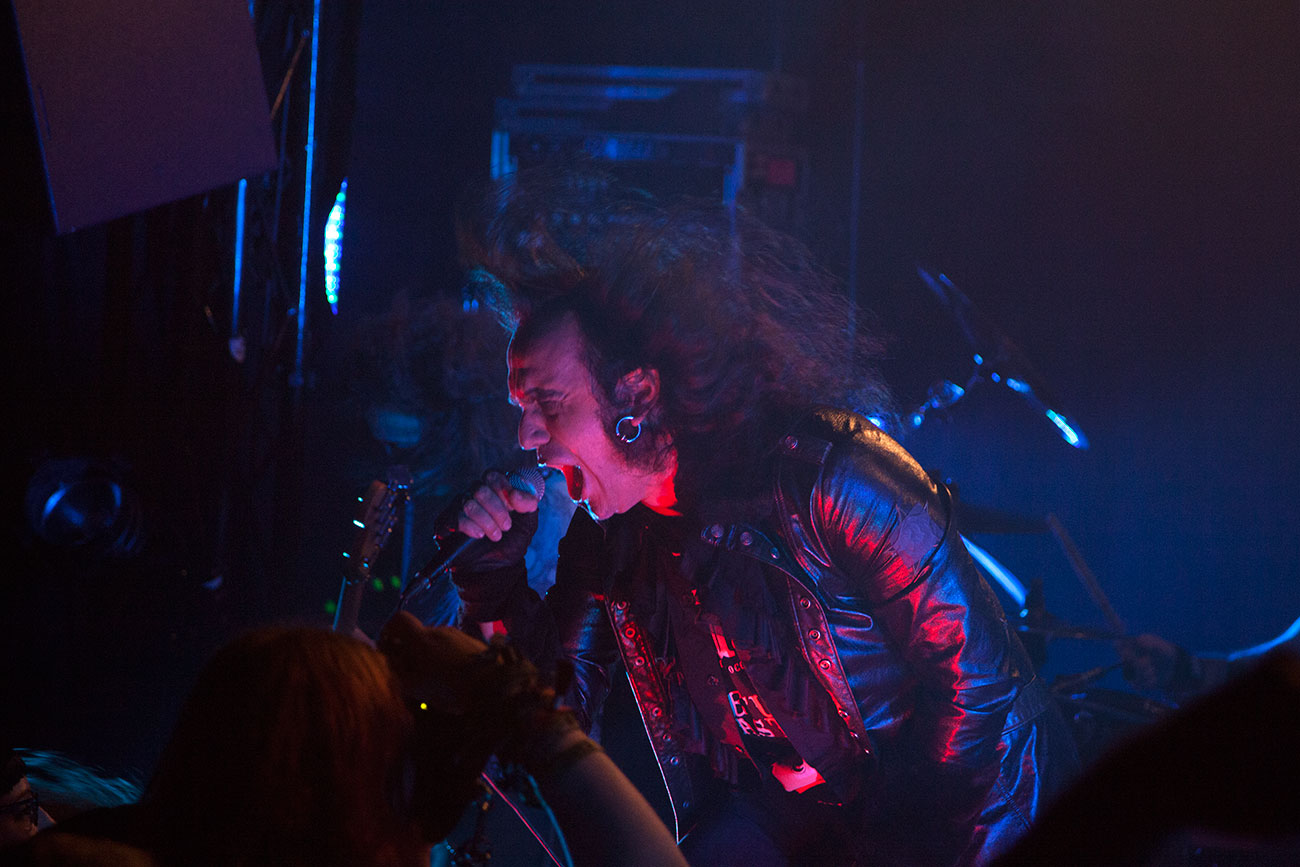 Moonspell & Dagoba, 12th November 2015, Pumpehuset, Copenhagen, Denmark
13th November 2015
In Flames and Black Temple, 8th November 2015, Train, Aarhus, Denmark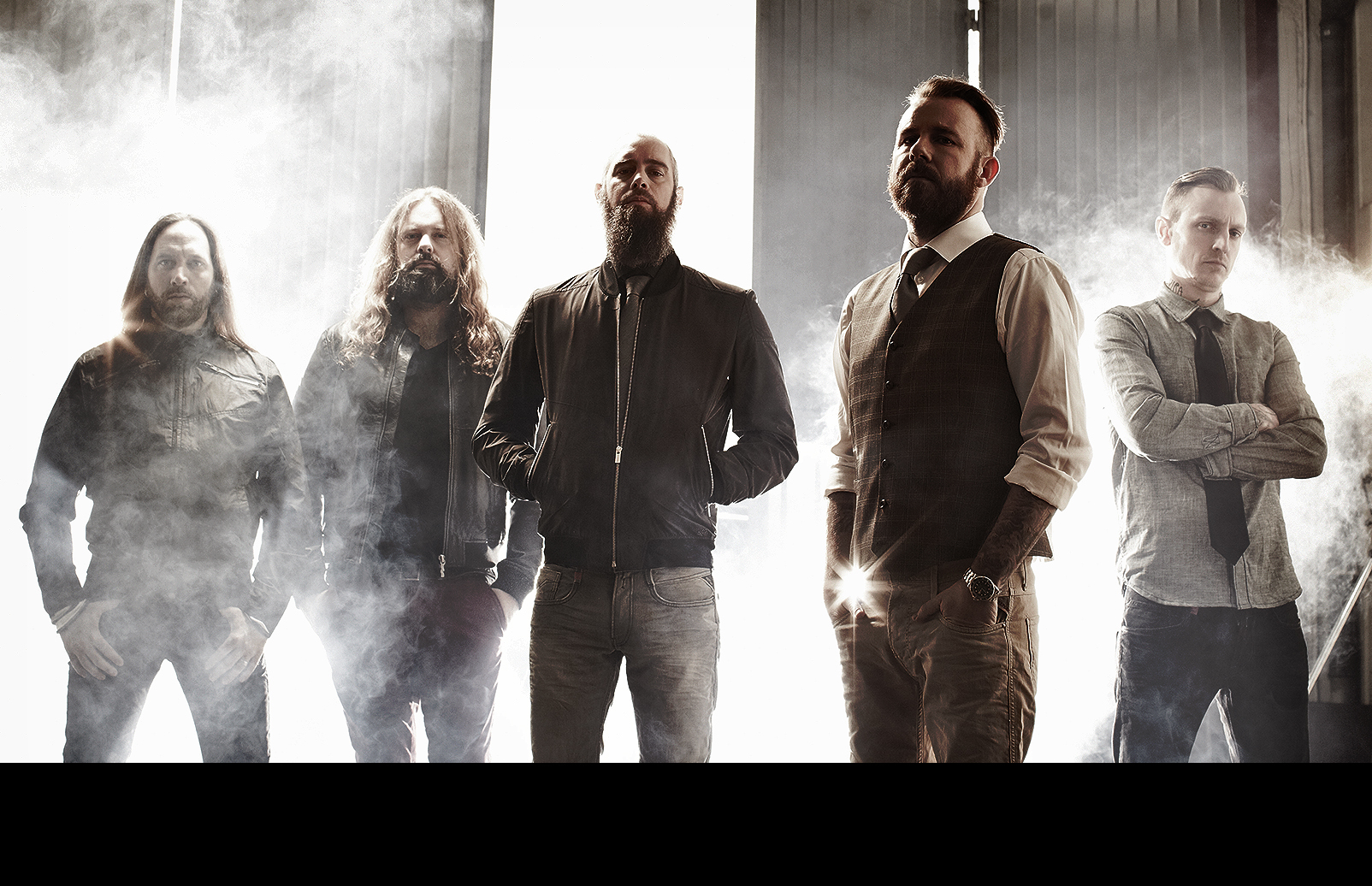 In Flames and Black Temple, 8th November 2015, Train, Aarhus, Denmark
Swedish Hard Rockers Black Temple have, in order to celebrate the release of their first full-length album, teamed up with In Flames in order to promote it, as well as do some good by raising some money for charity through their performance.
Right from the get-go it became obvious that Black Temple, as a band, are still fairly new to performing live. Mostly due to the very static nature of the band (they barely moved throughout the forty-five minute long performance). They made up for this through a very humourous approach, mostly carried by the slightly intoxicated vocalist. Quite amusing, coupled with the pretty good performance by the band prompted a pleasant experience for me as an on-looker. They did their best, and fell far from short. Black Temple even managed to have a decent crowd control, managing to get a bunch of laughs and cheers out of us, the audience. Sure, he might have circled a bit around the fact that they really, truly, greatly wanted people to support their cause (the refugees from Syria), but he managed to keep it amusing as well as serious. And, of course, it is a worthy cause.
In Flames is one of the pioneering bands when talking about Melodic Death Metal, alongside similar legends Arch Enemy, Dark Tranquility and At The Gates. They have been around for twenty-five years and sports an impressive eleven full-length releases behind them, which they plan to disassemble and fire at us as individual tracks at Train this fine evening.
In Flames started off pretty standard, by having a bunch of lights and graphics flooding the scene, while the music slowly builds, creating an atmosphere among the audience, something you want to be a part of. And not long after that, all hell breaks loose when the first track pounds through the speakers present at Train. And, not unsurprisingly, the crowd went wild. As a matter of fact, at different times two things drowned out Anders Friden (the lead singer): The fans (not often, but a few times) and the band itself, due to the low volume on his microphone. Slightly annoying, but the band definitely managed to get the best out of the situation regardless, among other things by encouraging the fans to (overwhelmingly) scream out the choruses of most of their more famous tracks. On top of that, the lead singer had remembered to pack his sense of humour, to an even greater extent than Black Temple: Among other stints he pulled, I can mention: Taking a fans phone in order to take a picture of the crowd and then proceeding to call said fans mother from his cell phone (sadly, she did not pick up – but still); dragging a sassy, drunk fan who demanded better music up on stage and forcing him to play guitar (not very well; the fan himself admitted to having no exprience wielding a guitar and being incredibly drunk at the same time); and finally, placing the would-be guitarist by the drums so that he could better "see how professionals do it". All of this was unbelievably entertaining and, combined with an impressive setlist consisting of tracks from more or less all of their full-length albums, gave me one of the best damn concert experiences that I have ever had. Sadly I have been unable to find the entire setlist, but if I could cross-reference with the bands discography, I would not be surprised if their one hundred and ten minutes long fantastic concert contained at least one track from each album – Perhaps even more. Needless to say, since In Flames never disappoints, they also remembered to play their most famous tracks, such as "Pinball Map", "Take This Life" and "My Sweet Shadow". If you missed out on this concert, you missed out greatly.
SETLIST
01 – Jester's Door
02 – Everything's Gone
03 – Alias
04 – Darker Times
05 – Siren Charms
06 – Black & White
07 – Pinball Map
08 – Disconnected
09 – Leeches
10 – Like You Better Dead
11 – Bullet Ride
12 – Only for the Weak
13 – Food for the Gods
14 – Ordinary Story
15 – Crawl Through Knives
16 – Satellites and Astronauts
17 – The Hive
18 – Take This Life
——————————
19 – Cloud Connected
20 – Where the Dead Ships Dwell
21 – Deliver Us
22 – Paralyzed
23 – My Sweet Shadow