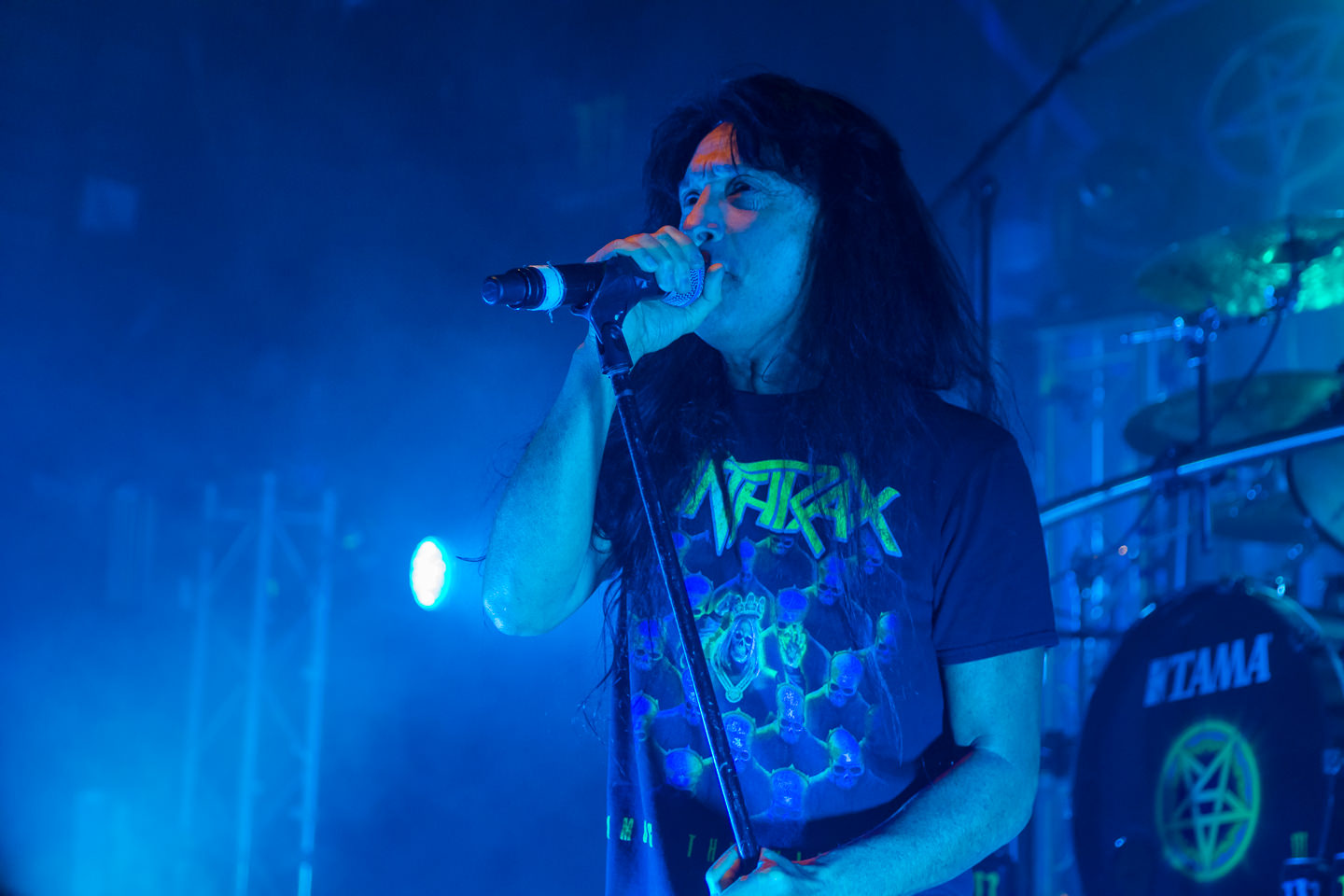 Anthrax, 6th March 2017, Amager Bio, Copenhagen, Denmark
7th March 2017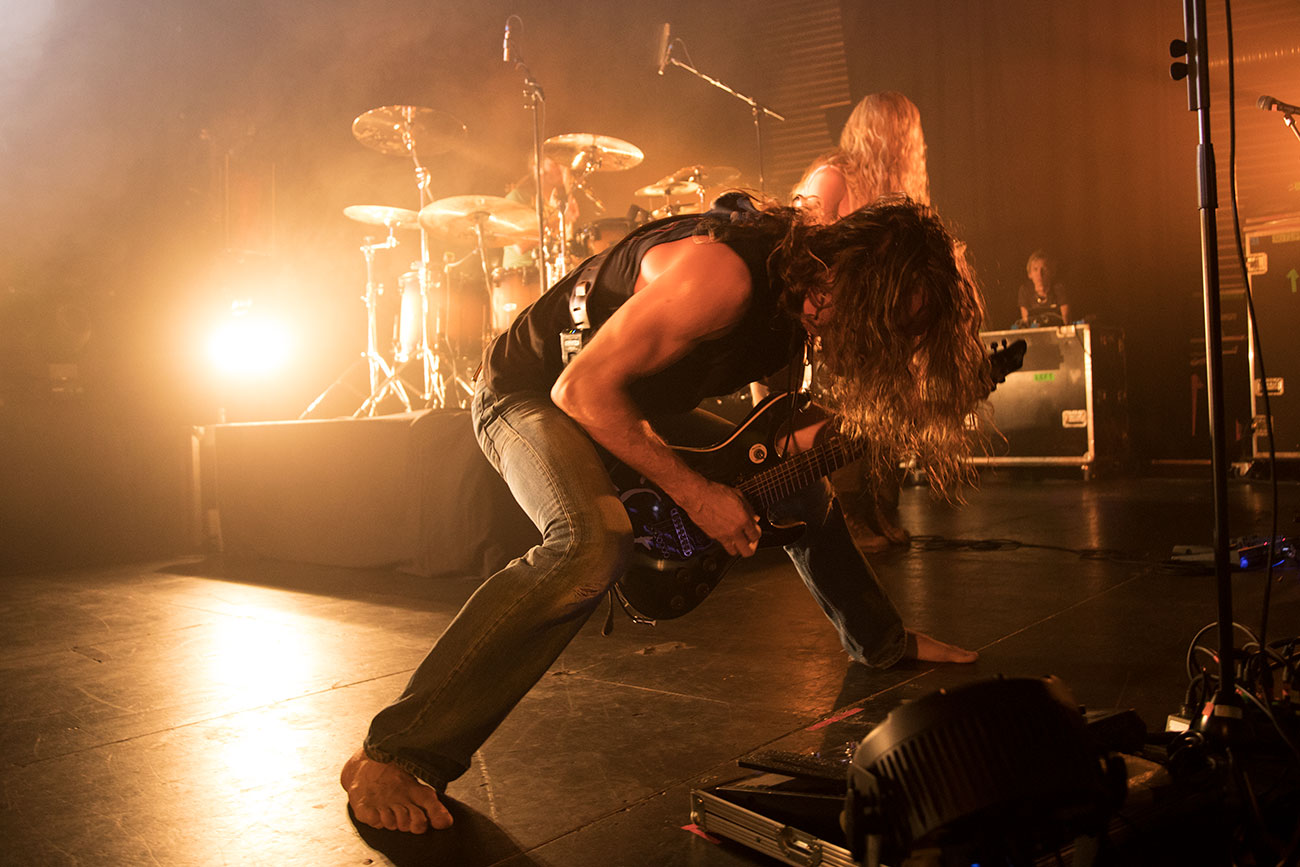 Pain Of Salvation & Port Noir, 29th March 2017, Amager Bio, Copenhagen, Denmark
30th March 2017
Mayhem, Dragged Into Sunlight, Voodus, 27th March 2017, Train, Aarhus, Denmark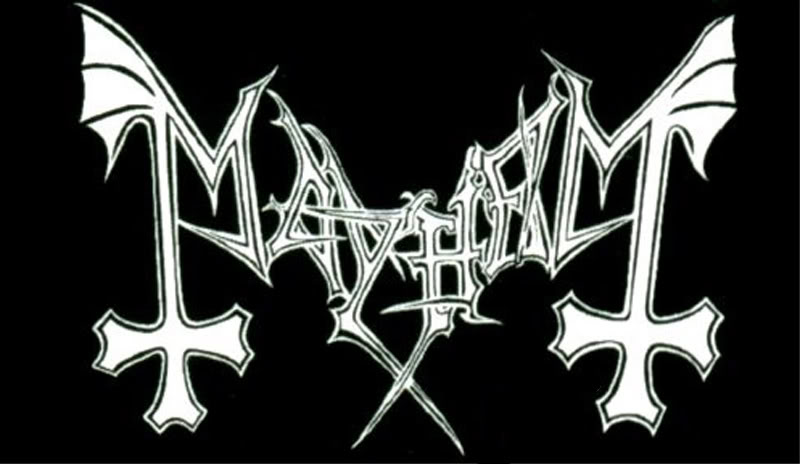 Mayhem, Dragged Into Sunlight, Voodus, 27th March 2017, Train, Aarhus, Denmark
Voodus is a fairly new Black Metal quartet, hailing from Sweden with one EP under their belt so far. That being said, they have still managed to tag along on this tour and serves as the opening act – Not bad for a band that has been around for a mere two years. And since their EP contains thirty minutes worth of material, this served as a great opportunity to play it in its entirety.
Being the first band on the roster is never easy; However, I would say that Voodus did their best to make the most of it. Knowing full well that they are not the main reason for people to show up this evening, they kept their introduction short (only one word, as a matter of fact – "Hey"). Likewise, their line-up was fairly short (thirty minutes in total), and they kept their performance quite casual (for instance, I noticed the lead guitarist drinking a beer during one of their songs). Nevertheless, none of this seemed to impede their performance in any noticeable manner, since they managed to somehow keep it casual, remain stationary on stage (mostly due to a lack of room), drink beer and speak Swedish to the audience (which far from all Danes understand); Yet still somehow radiate just enough energy to keep their gig interesting and worth watching. Voodus also noted that this is their first time performing in Denmark – I highly doubt that this will be the last that we see of them. All in all a short, but entertaining gig.
Dragged Into Sunlight is a British quintet that specializes in a heavily Black Metal-inspired Doom Metal sound, one they have been honing and perfecting over the last eleven years, two full-length releases and two compilations. Anonymity is key for this band, and as such their sole purpose and focus is upon the music they play, not individuals or even stage performance. Quite a fitting approach for a Doom Metal band.
The first thing the roadies did prior to letting Dragged Into Sunlight take to the stage was to clear up space – Which they then quickly filled back up with both a large candelabra at the centre of the stage, with a goats skull hanging at the centre and a wide assortment of candles and incense all around it. More skulls and candles were further added to the rest of the stage, which was then permeaded with fog, almost completely obscuring the four band members, who made a point of turning their backs to us, the audience, as well. When they go for anonymity, they go all out. They then kicked off their list by a massive white noise, followed by what appeared to be a movie quote – After which the first track began. Each track was of a decent length, relentlessly played and perfectly delivered – All of it without the band even really being noticeable behind the extravagant decor and heavy fog. Whenever we could catch a glimpse of them, only their back could be seen. All of this, the movie-quote like introductions (which preceeded every one of the bands five tracks), the heavy fog making the stage all but invisible, the unnoticeable band playing continuously from within the fog and their heavy emphasis on said performance all culminated in a very intense, very powerful performance. The height of this was, unsurprisingly, the last track the band played, where they made a point in putting out nearly all of the candles prior to playing it. It was also during this particular song that we finally saw one of the band members. As the fog lifted slightly and the lead singer had turned to face us, he could actually be seen. A simple trick, but quite effective. I will definitely be attending another Dragged Into Sunlight gig if this is the standard that they set for their performances. All in all they played five tracks for a grand total of forty-five minutes.
The main act of tonight is a band of such legendary proportions that I doubt they actually need an introduction – Whether you want to call it fame or notoriety, it cannot be ignored that nearly anyone who has ever heard a Black Metal release has heard of this Norwegian five-piece who helped create it all.
The premise for this tour is very simple: To introduce Mayhem to as many new potential fans as possible, as well as serving as a love letter of sorts to the long-time fans (actually, come to think of it, I am pretty sure that the latter is the most likely reason). And what better way to do that then to introduce the fans, old as well as new, to the record that started it all, which in this case carries the title De Mysteriis Dom Sathanas – Mayhem promised that they would play every track from this legendary album, and they delivered – In chronological order, even. And, in order to help us as an audience to fully immerse ourselves in the experience, a pre-recorded message was played immediately prior to the concerts beginning advicing us to keep our mobile devices in our pockets in order not to disrupt the atmosphere (sadly I could not comply since I use mine to take notes – But I digress). After that, the quintet enters the stage, dressed as monks and followed by a long, and slow melodious introduction, as well as a fair amount of smoke (not nearly as their immediate predecessors, but still enough to build up quite the ambience). No real crowd interaction was offered from Mayhem either -Nor was it needed, since the audience ate every chord up as quickly as they could be played, and with strong cheers and shouts showing exactly how much the audience loved this simplistic approach. As a matter of fact, the only thing that could even remotely be considered a stage performance was the presence of a small altar with two candles on it directly behing Atilla, the lead singer – That and the long, atmospheric introductions that preceeded every single track in order to help keep the atmosphere that has gripped us all alive. Mayhem kep their promise and played every single track from their first ever full-length release in order – No more, no less. And judging both from my own experience of the evening and that of the other concert-goers immediately surrounding me, we would not have it any other way. That being said, however, they still managed to play a few aces when playing the albums title track: Atilla, the lead singer, emerged, dressed as a catholic priest, with his microphone attached to a human skull which then served as his portable microphone holder for the length of the song. Once again, the bands this evening proves that when it comes to a intense and consistent performance, less is, indeed, more.
Setlist
Funeral Fog

Freezing Moon

Cursed in Eternity

Pagan Fears

Life Eternal

From the Dark Past

Buried By Time and Dust

De Mysteriis Dom Sathanas