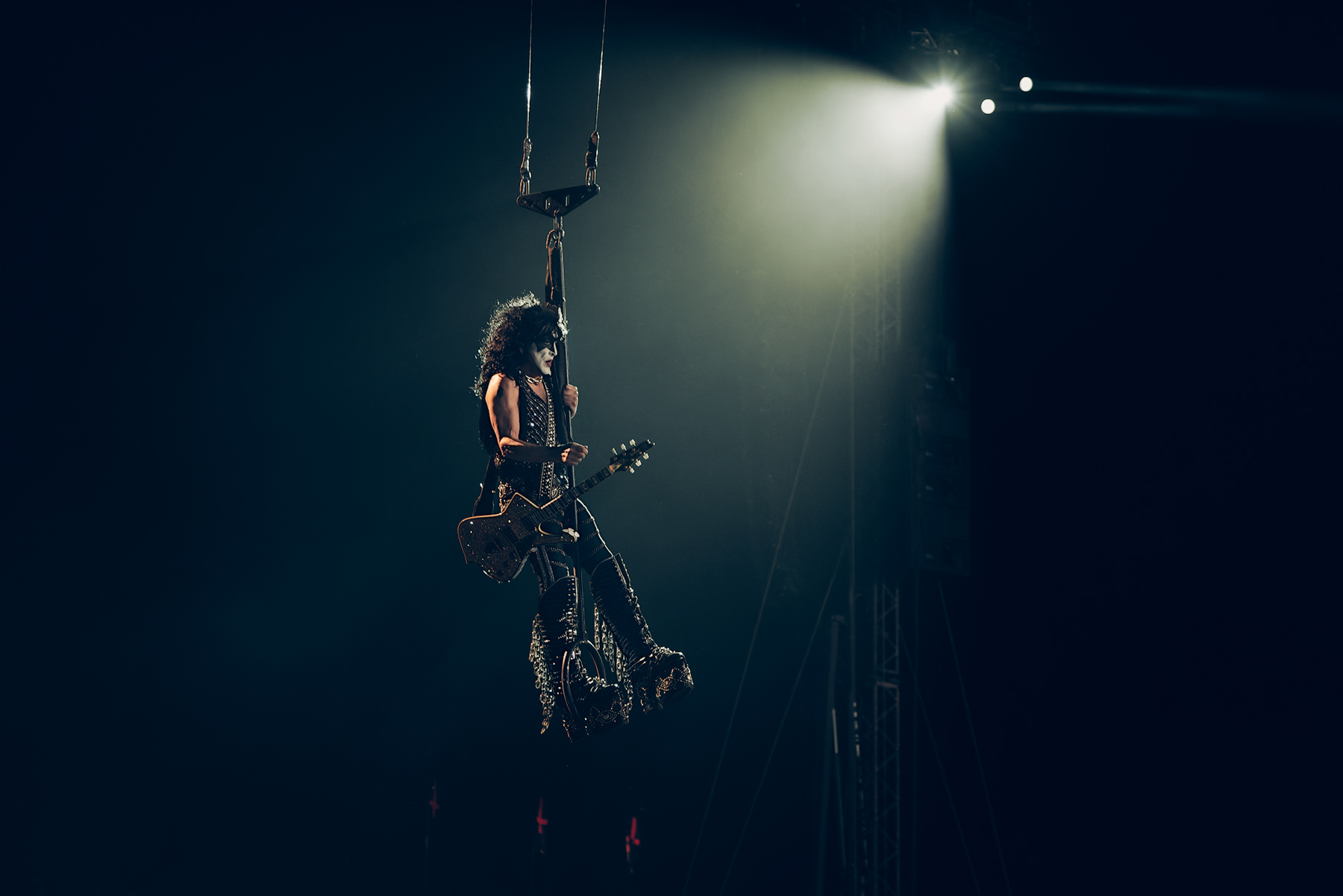 Kiss, 16th June 2022, Helviti, Copenhell Festival, Copenhagen, Denmark
17th June 2022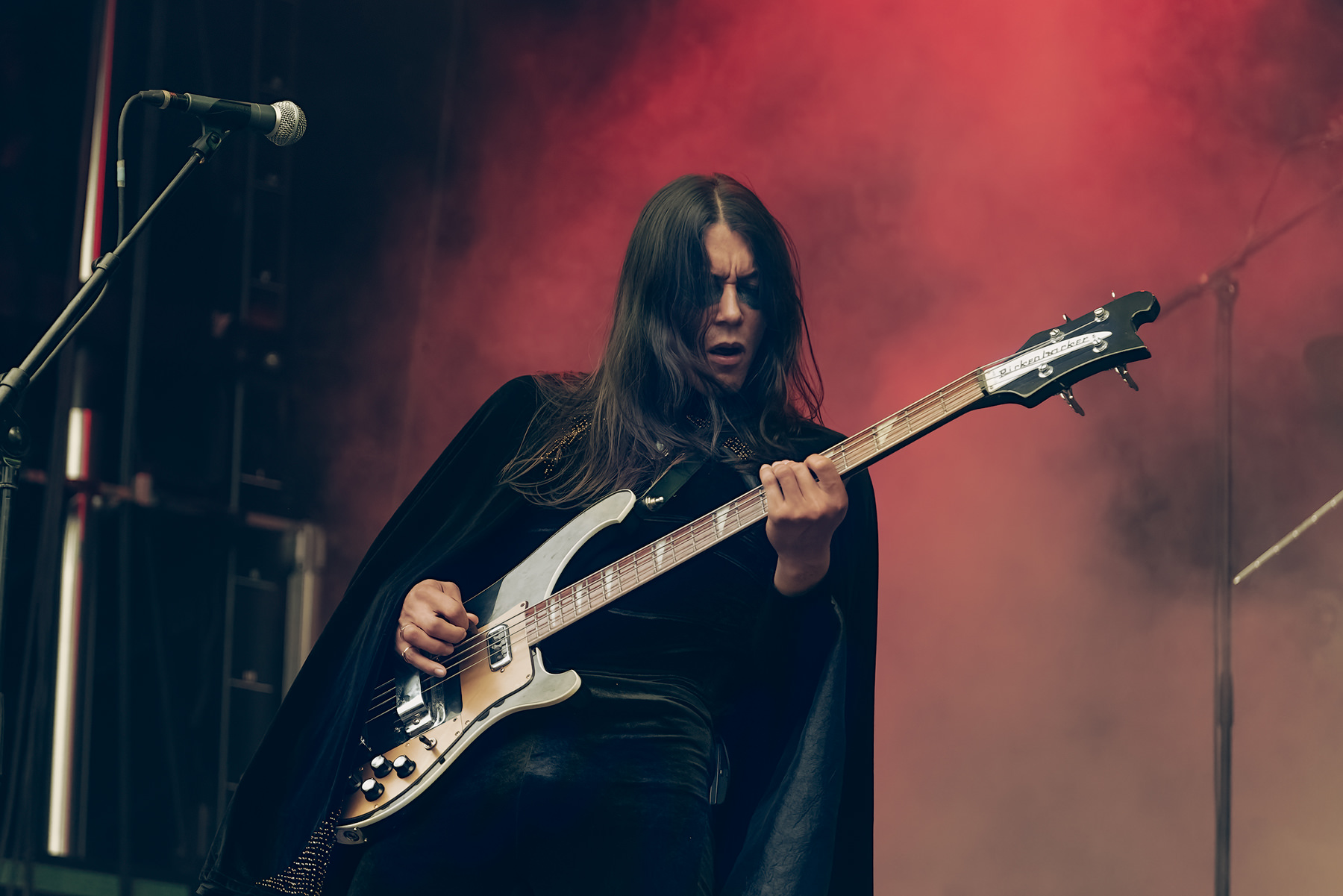 Hällas, 17th June 2022, Gehenna, Copenhell Festival, Copenhagen, Denmark
18th June 2022
Agnostic Front, 17th June 2022, Pandæmonium, Copenhell Festival, Copenhagen, Denmark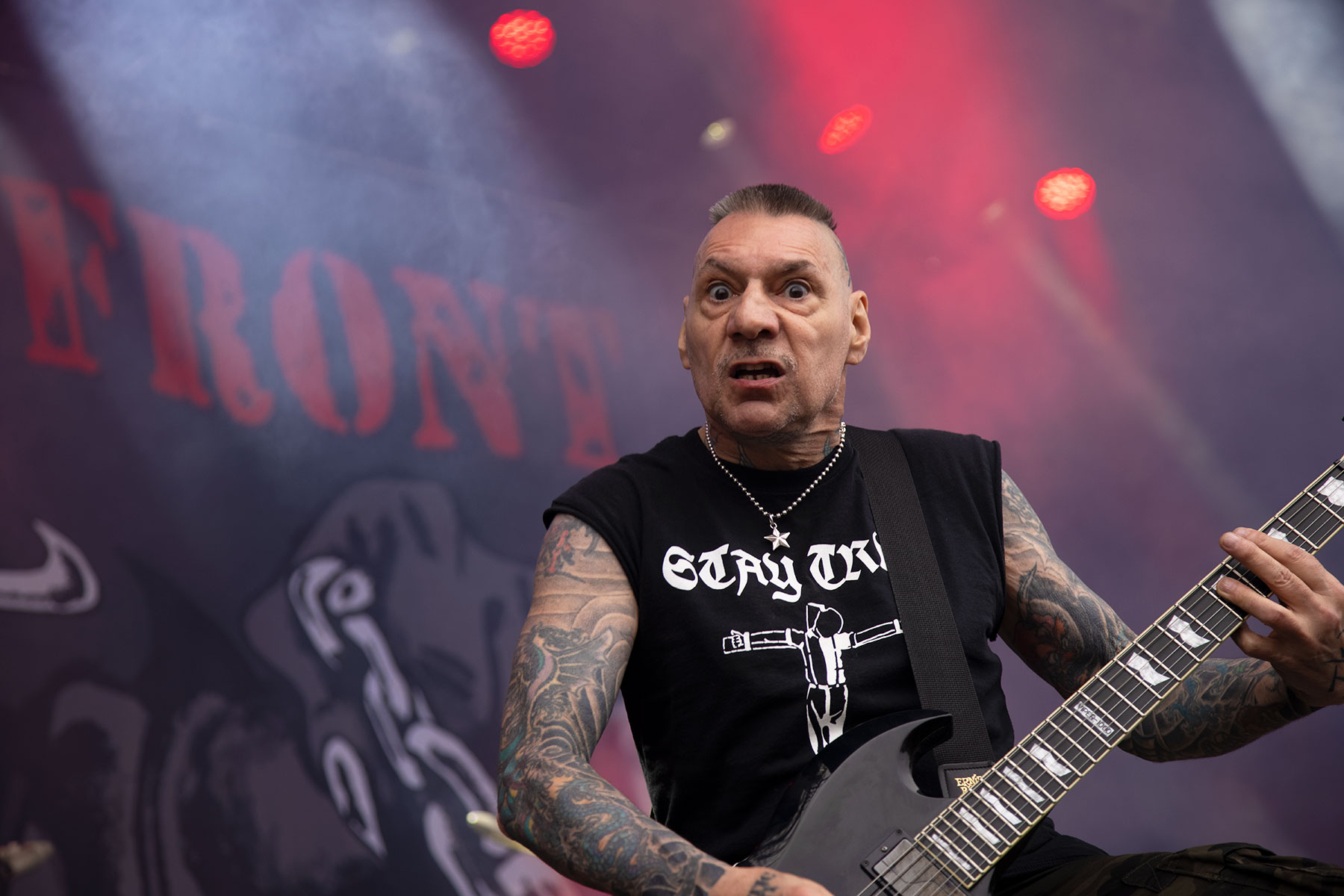 Agnostic Front, 17th June 2022, Pandæmonium, Copenhell Festival, Copenhagen, Denmark
Agnostic Front, 17th June 2022, Pandæmonium, Copenhell Festival, Copenhagen, Denmark
Photo: Zoran www.sonic-shot.com
Some 15 minutes before hardcore punk legends from Agonistic Front took the stage the area in front of Copenhell's third stage Pandæmonium was basically empty. But by the time they entered the stage to the notes of Ennio Morricone's "The Good The Bad and The Ugly" the place was basically packed. I guess that's festivals for you.
Looking at the band as they entered the stage one can't help but think how Agnostic Front stands in complete contrast to of some of the other acts at this festival where props and gimmicks play a big part of the live performance. That's if you don't count Vinnie Stigma's ability to switch from psycho to teddy-bear facial expressions, as a prop.
This is simply hardcore punk to the very core, which proved to be quite important for this late afternoon performance, because when you have serious issues with the sound the primal energy is what can save the concert. And they for sure did have problem with the sound, which was uneven, often burying vocals all the way down underneath the massive riffs. Even between songs often it would get hard to hear what Stigma was saying. At least we did get to hear what front-man Roger Miret was saying, which led to some rather heartfelt moments from the mand whose fans have helped him play the medical bills while fighting cancer during that whole pandemic period.
And while there were issues with sound on most other parameters the band delivered with especially the energy level coming across as one of the main ingredients. Miret and Stigma were tireless in their efforts to keep the crowd going and they most certainly succeeded. Raised fists all over the place, almost constant circle-pit action and even a quite impressive and dusty as hell, wall of death.
On top of that there are also numerous chances for singalongs most notably "Giuliani Giuliani Giuliani Fuck You" during blistering one-minute-long "Police State" and during the set closer cover of Ramones' "Blitzkrieg Bop".
Despite good dose of issues with the sound the band played a show that checked most of boxes, while most certainly staying true to themselves and their fans. This is original New York City hard core.