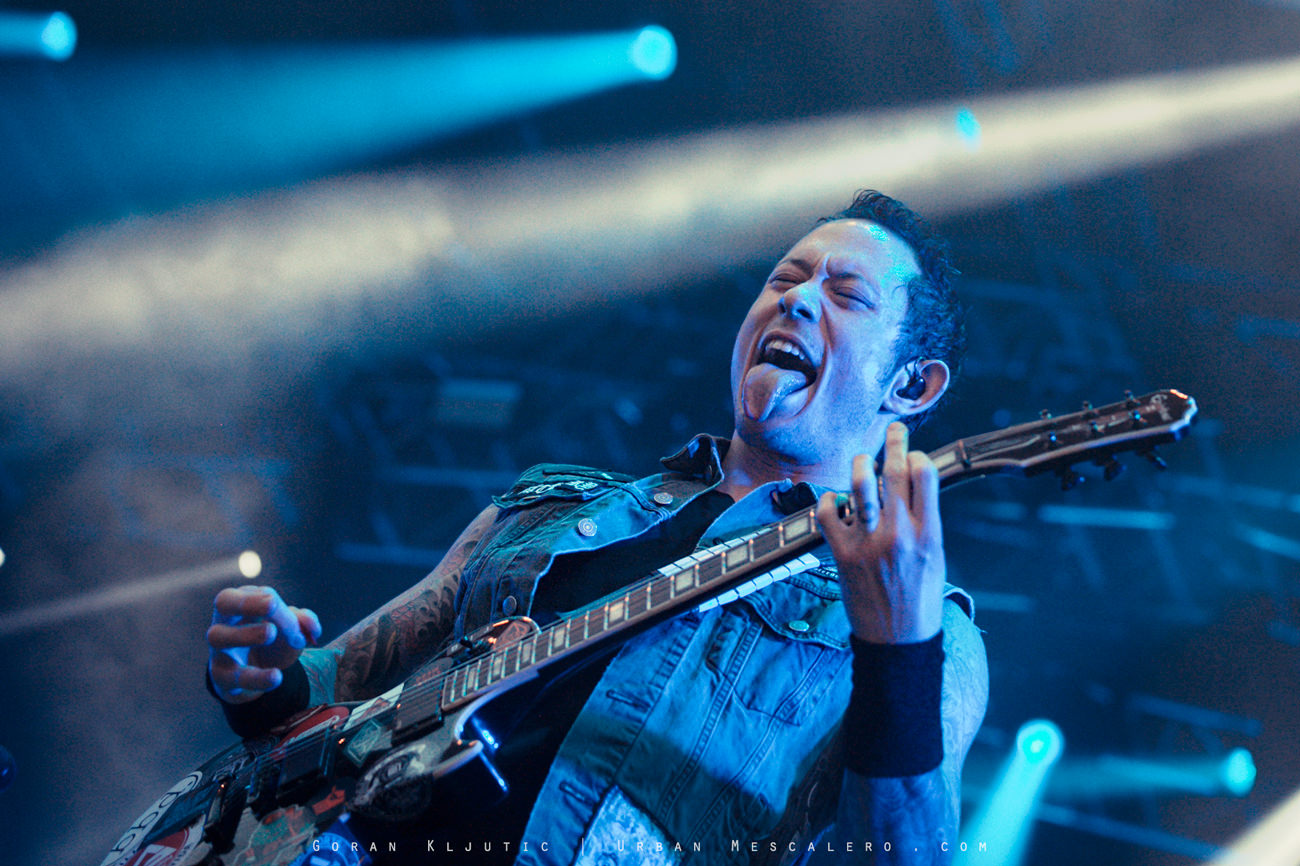 Trivium, 24th June 2016, Hades: Copenhell Festival, Copenhagen, Denmark
26th June 2016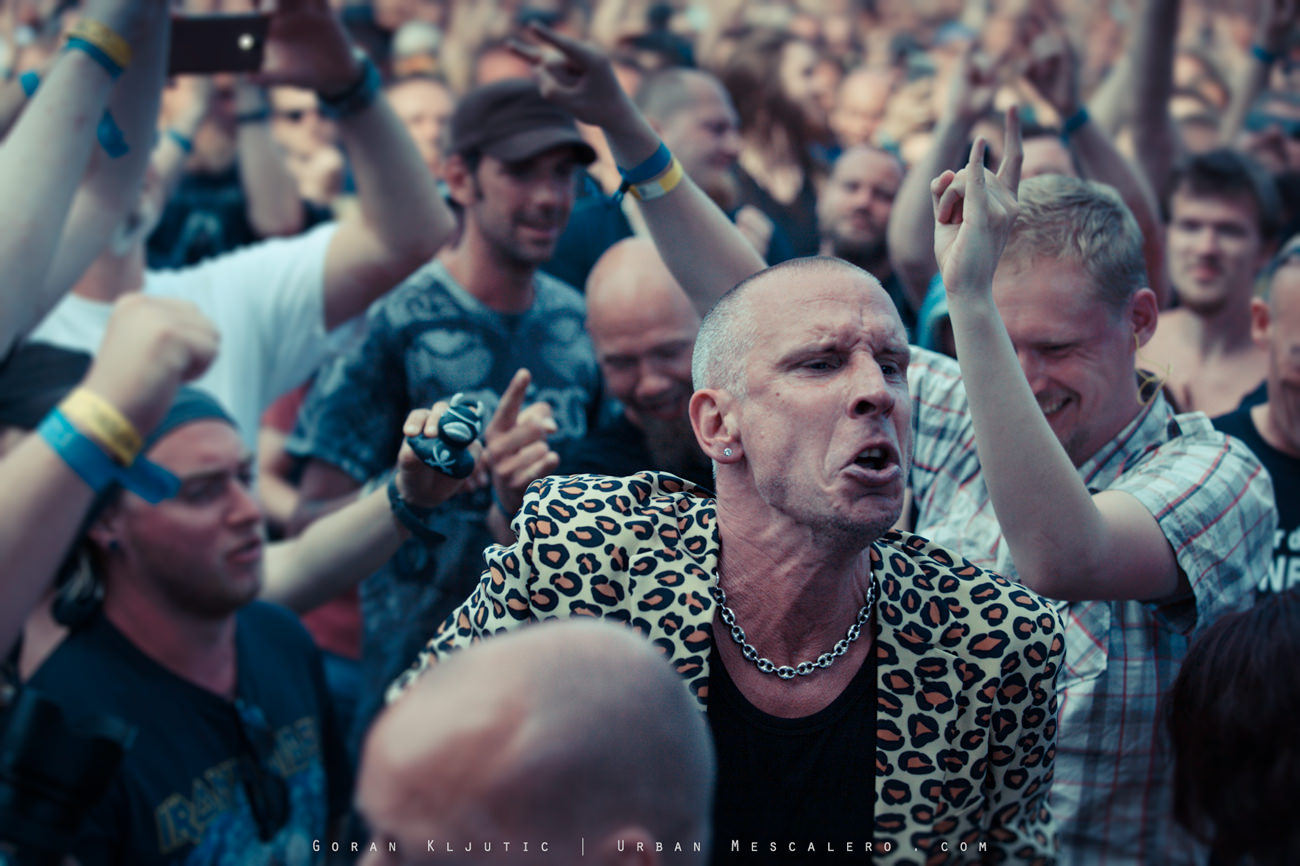 Clawfinger, 25th June 2016, Helviti: Copenhell Festival, Copenhagen, Denmark
28th June 2016
King Diamond, 24th June 2016, Helviti: Copenhell Festival, Copenhagen, Denmark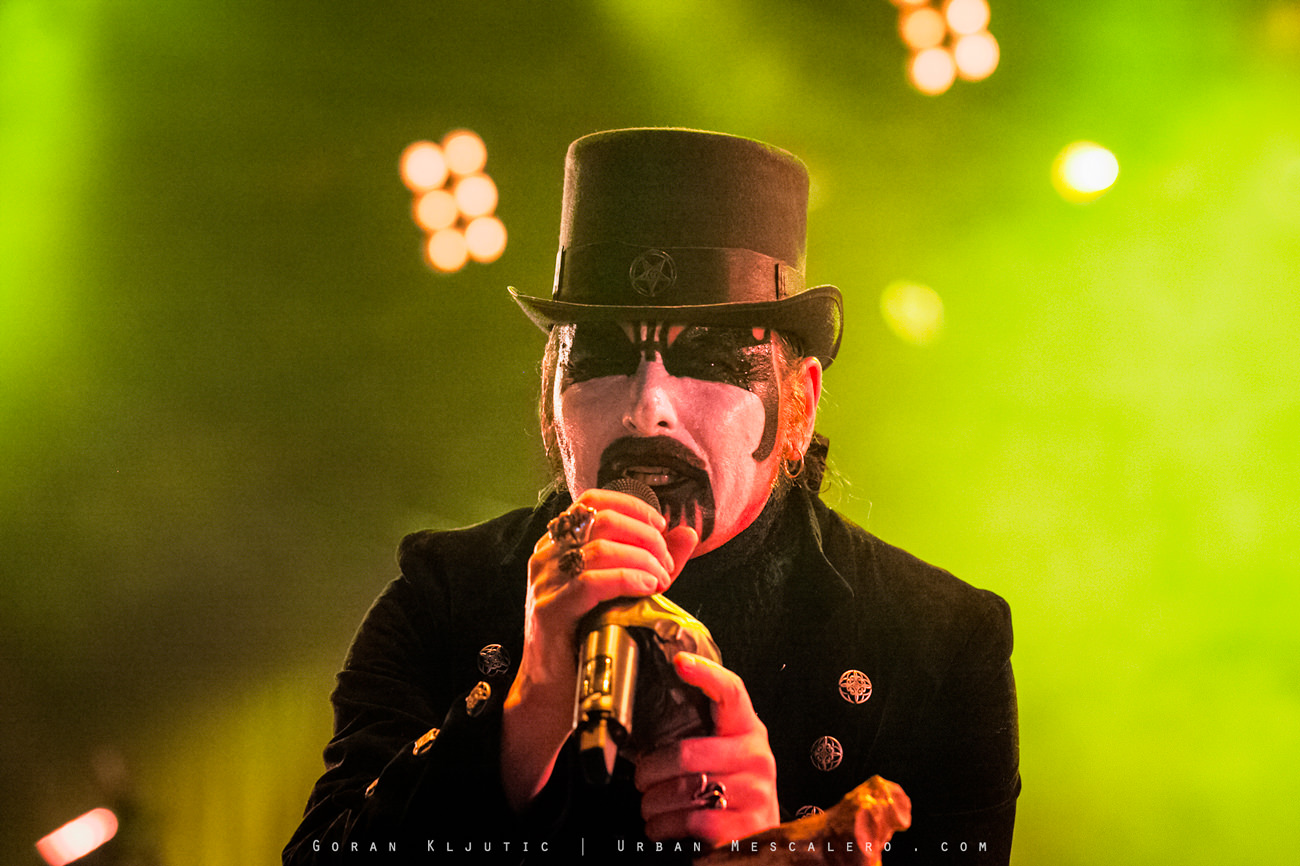 King Diamond, 24th June 2016, Helviti: Copenhell Festival, Copenhagen, Denmark
Photo: Goran Kljutic www.urbanmescalero.com
People often use a certain saying about the music – either you love it or you hate it. Perhaps they do that to sound more dramatic and important? Fact of the matter is that if I don't love or like the artist's music, then I usually just don't.
Indifference is a good description of my relationship to King Diamond's and (Merciful Fate's) music. Well indifference with a fine portion of respect.
There is no denying the mark King Diamond has left at heavy metal landscape. He has a huge and highly dedicated following and he has earned everlasting respect with most of his colleagues. Still I never really got hooked, despite the obvious qualities and the originality to his vocals and approach.
It was sort of a big deal last time King Diamond played Copenhell, because he doesn't play that many live shows anymore and let's not forget – playing Copenhell is sort of a homecoming for him.
King Diamond is back at Copenhell again and it somehow feels less special – one almost feels like saying "weren't you just here?".
But big portion of the audience fully disagreed with me. The rain couldn't keep them away from being there as the intro in form of "Out from the Asylum" rolled over Refshaleøen.
And already after couple of songs it was clear for anyone why many people came to see "The King", but also that majority of them really knew their King Diamond music. I was impressed by how many people knew the lyrics and did their best to sing along.
And talking about singing, at age of 60 King Diamond still sings extremely well, especially taking into consideration the demanding nature of the vocals that for the most part was created decades ago. It was also fascinating to see the level of dedication from the fans – let's not forget that last King Diamond album came out almost a decade ago and last Merciful Fate came out back in 1999.
The visual side of the show was a treat for the eye, but there was nothing new there. The show uses same elements and approach as it did for decades now. It's predictable, but its theatrical appeal is gorgeous.
We also got couple of merciful Fate songs in form of "Melissa" and "Come to the Sabbath". However it was the fact that King Diamond was to play his classic 1987 album Abigail, that made this show special. Abigail closed the show and it was a good show. I still thing that his show from few years back was better, with more nerve, but he did what was expected from him and he did it well. Looking at soaking wet faces leaving Helviti scene after the show it was clear that majority of people got what they came for.
In a way, I guess that I did as well. My expectations and wishes were just bit different from theirs.
SETLIST
1 – Out from the Asylum / Welcome Home
2 – Sleepless Nights
3 – Halloween
4 – Eye of the Witch
5 – Melissa
6 – Come to the Sabbath
————————-
7 – Funeral / Arrival
8 – A Mansion in Darkness
9 – The Family Ghost
10 – The 7th Day of July 1777
11 – Omens
12 – The Possession
13 – Abigail
14 – Black Horsemen