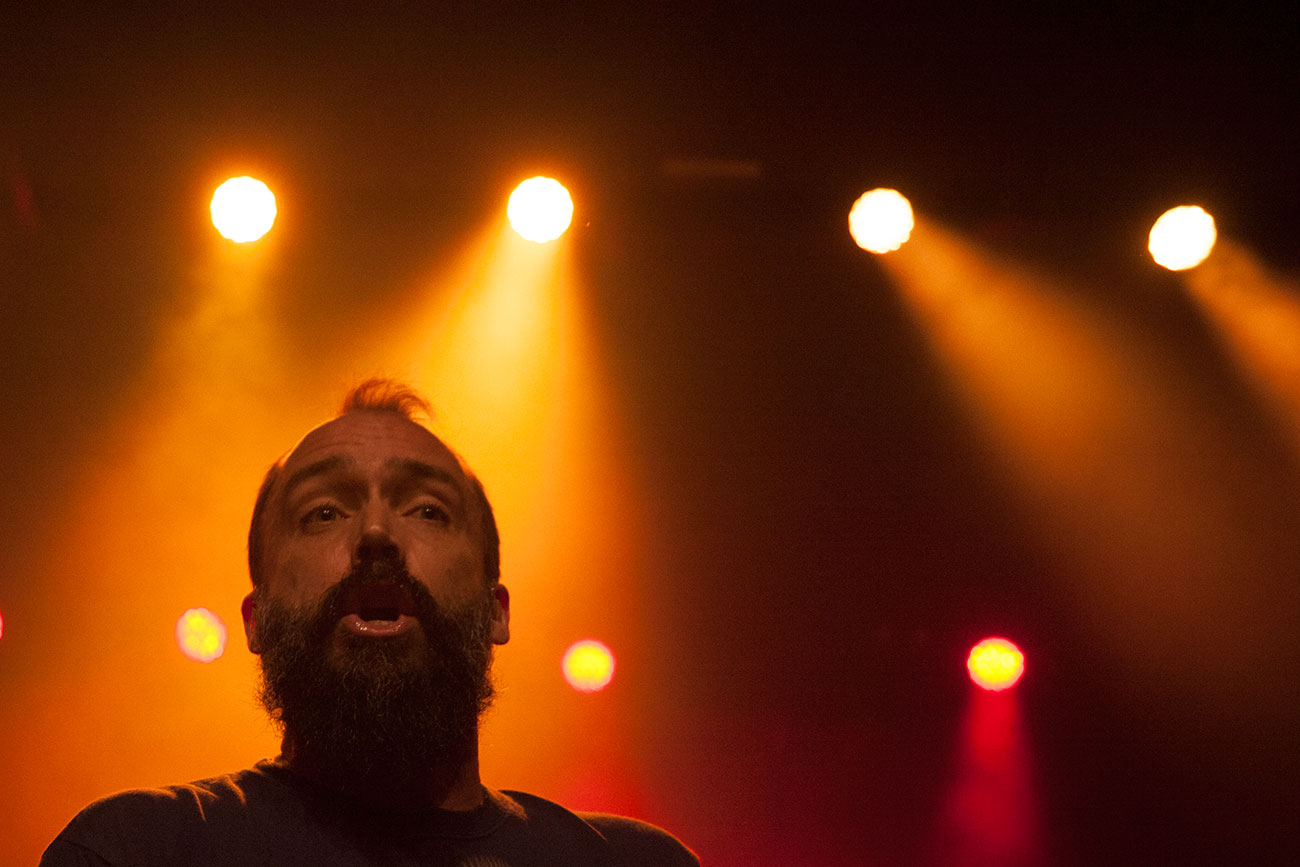 Clutch, 4th December 2015, Store Vega, Copenhagen, Denmark
6th December 2015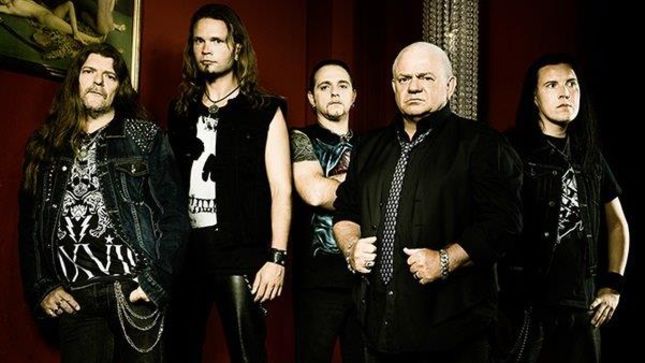 Dirkschneider, Train, 24th February 2016, Denmark
25th February 2016
Kataklysm, Septicflesh & Aborted, Voxhall, Aarhus, Denmark 10th January 2016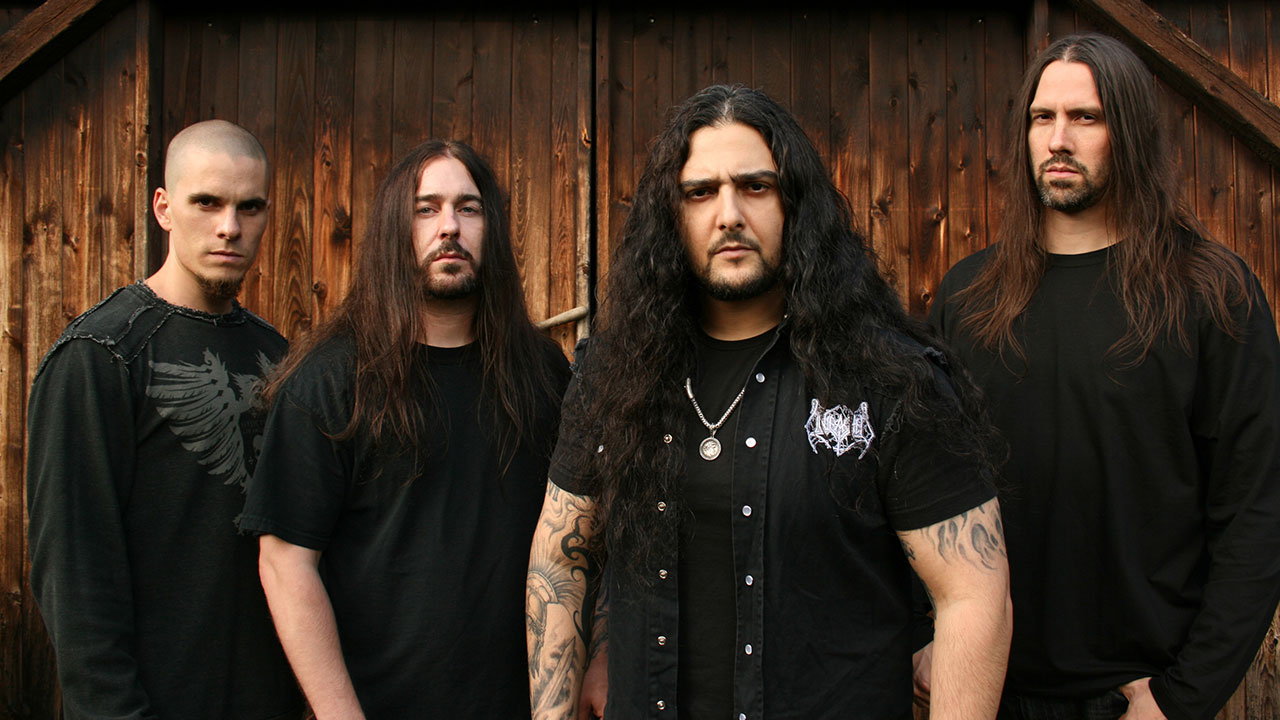 Kataklysm, Septicflesh & Aborted, Voxhall, Aarhus, Denmark 10th January 2016
Belgium-based Aborted have been around for just above twenty years, and in that time the band has managed to release a grand total of eight Death Metal albums. And despite the long time they have been active, they have stayed true to their form and swayed very little. This is one of the reasons why they are among the pillars of Death Metal these days.
Much like their average tracks, Aborted starts off relentlessly, hammering one song after another in quick succession with barely as much as an introduction. The effect of this is undeniable, however, as they manged to fill up the venue straight off the bat, the first time that I have ever seen the first band to that at any gig. It should have come as no surprise, however, since this particular gig is a very high-profile one, of which Aborted cannot even be considered a smaller band than the others. Overall, the sheer expertise of the band shined through, obviously due to having done this countless times over the last twenty years. They did still have enough humour to jest with the audience and even commenting on their luck in having a bas player that was still conscious despite the time being after 7 P.M. Despite lacking any real crowd interaction, the professionalism and attention to detail in every song rupped off on the audience, who responded accordingly, primarily through circle pits and a single wall of death. A forty minute long set of pure aggression, just the way Death Metal is to be enjoyed.
Septicflesh are the oldest running band performing this evening with five more years worth of experience than Aborted, and an additional full-length release. While still a Death Metal act, they have a more melodic approach, almost theatric at times, which allows them to draw in the audience into their own world filled with melancholy and darkness.
Unlike the minimalist approach taken by their predecessors, Septicflesh added several almost gothic elements to their performance, such as banners with victorian motifs and black armour-like clothing on all four members. And it is clear almost immediately that the lead singer in particular truly loves being on stage and performing in front of a willing crowd filled with fans. They quickly introduce the tracks to us, their 'friends' as we are called time and time again, and then proceeds to deliver their setlist with a low energy, yet laced with a very contagious enthusiasm. This results in a mostly quiet and somewhat still audience, one who still has all their attention directed at the band, absorbing every last single chord and word. Especially some of the more haunting musical elements helps to build up this magnificent atmosphere. I suppose that it is a sign of great talent that I have very little to say about the band, except that they created a coherent, forty minute long opus only interrupted by the occasional introduction of the tracks. This is definitely a good thing for new fans, but as another member of the audience pointed out, it kind of paused the atmosphere created by them, which they then had to rebuild (and they did so every time).
Kataklysm is arguably the most well-known of tonights lineup, despite being a year younger than runner-up Septicflesh. That aside, they are also the most active of the three, hainv released an impressive thirteen full-length albums since their inception back in 1991. On top of that, they have been very diverse, from Death Metal to a more melodic take on the same.
Being the main act, Kataklysm felt is appropriate to start by entering the stage one at a time, starting with the drummer. As everyone except Mauricio (the lead singer) has entered, they begin building up an epic-sounding introduction, having Mauricio come on stage as it peaks and then proceed directly into the lineup. This momentum is generally kept throughout the entire concert, although the lead singer still takes his time to explain how Aarhus, for Kataklysm, is a must-play town, which is a point he drives home by playing an excellent line-up mixed together by tracks from throughout their career, both old classics and new would-be classics. On top of that, everyone, except for the drummer (for obvious reasons) climbed around on everything, all over the stage. Not only did this show a great deal of energy from the band (even more so since Mauricio admitted to being old, jet-lagged and generally an asshole, like any other metalhead) it also made it easier for us to see the semi-wild antics of the band, such as the lead guitarist showing devil-horns with one hand while tapping the riff with the other. Besides that, the band made a point out of explaining how this concert was special, since they played both a track they had not performed live for a decade as well as one entitled "Open Skies", which had never been played live prior to this tour. It is clear that Kataklysm enjoys performing in front of a live audience, and Mauricio in particular did what he could to show his appreciation to the fans, such as traversing the stage, interaction with people, giving knuckles and so forth and, most importantly, admits to having a hell of a time. Towards the end, he even said that even though it was a sunday, none of us would have enough energy left to go to work tomorrow.
Setlist:
Breaching the Asylum
Play Video
If I Was God… I'd Burn It All
As I Slither
Play Video
The Black Sheep
Manipulator of Souls
Play Video
At the Edge of the World
Thy Serpents Tongue
Push the Venom
The Ambassador of Pain
Where the Enemy Sleeps…
Soul Destroyer
The Chains of Power
Open Scars
In Shadows & Dust
Crippled & Broken