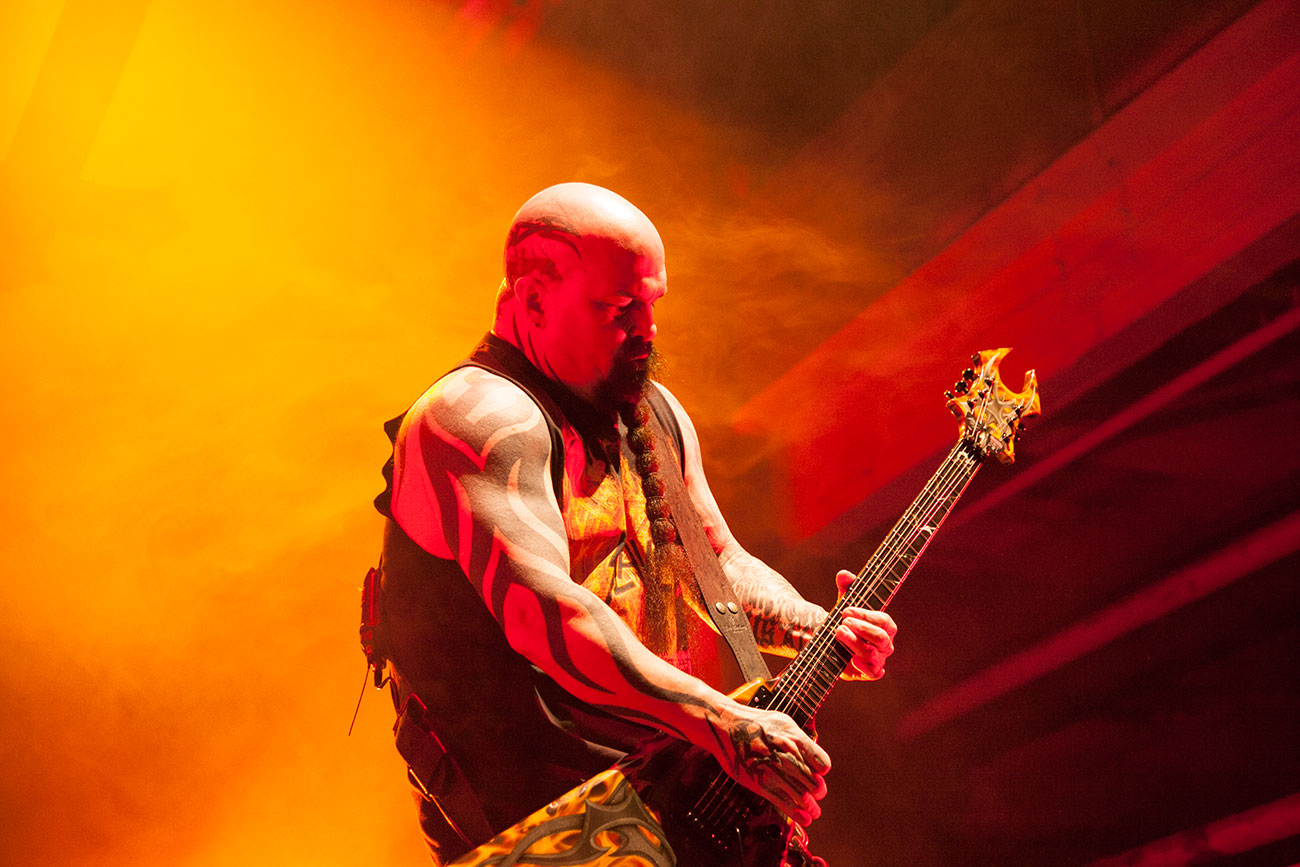 Slayer, Anthrax & Helhorse, 3rd December 2015, Kulturværftet, Elsinore, Denmark
4th December 2015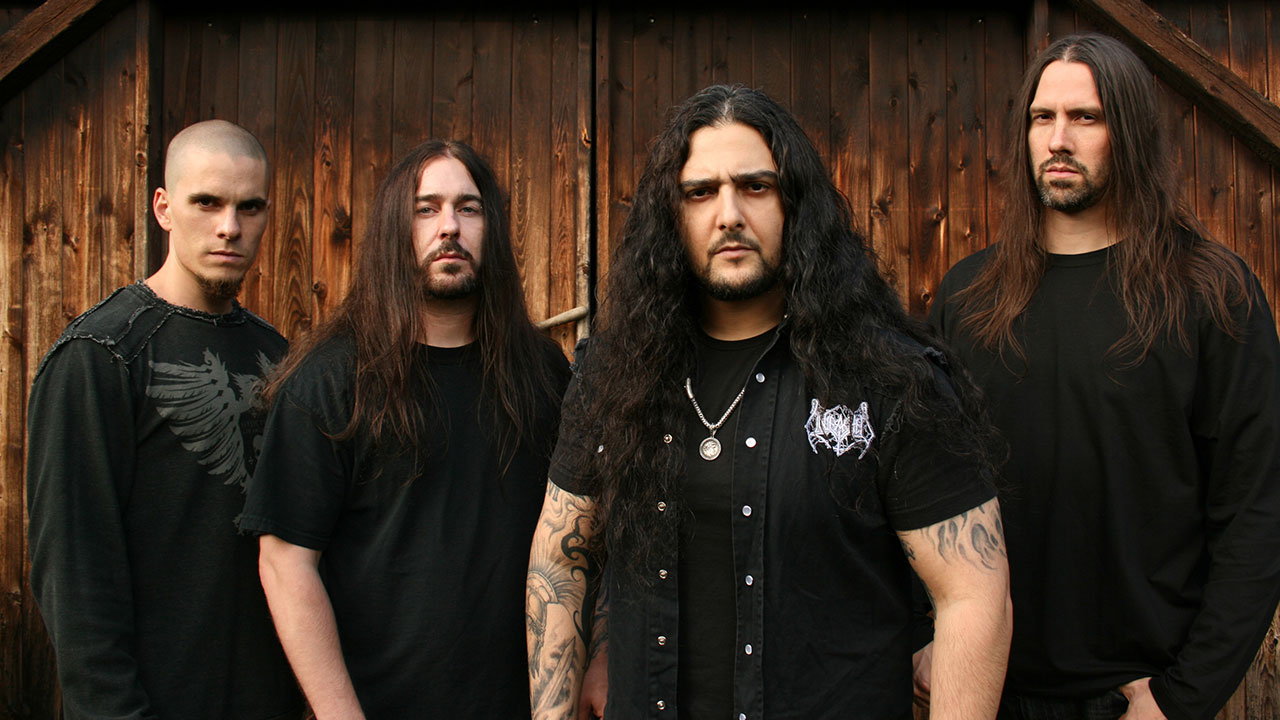 Kataklysm, Septicflesh & Aborted, Voxhall, Aarhus, Denmark 10th January 2016
11th January 2016
Clutch, 4th December 2015, Store Vega, Copenhagen, Denmark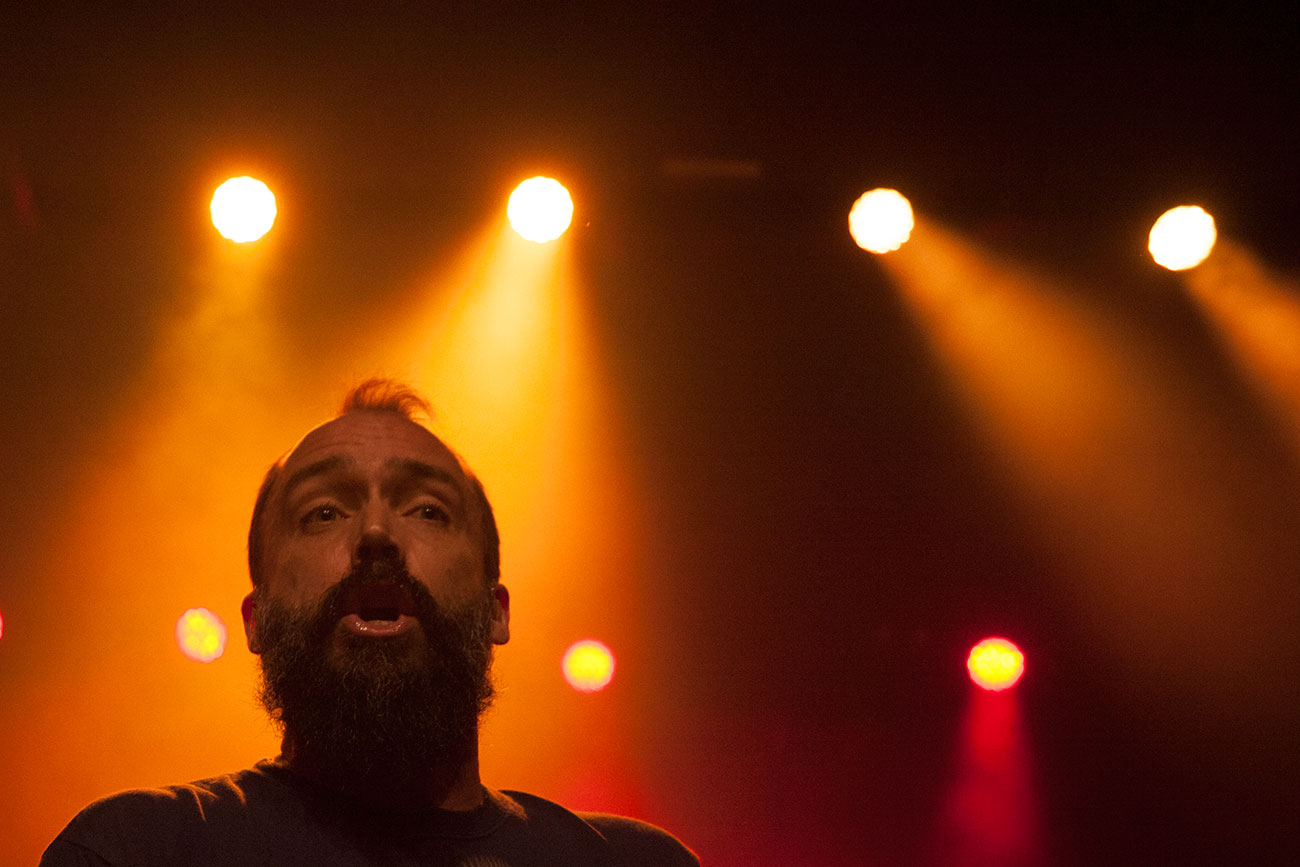 Clutch, 4th December 2015, Store Vega, Copenhagen, Denmark
Photo: Zoran www.sonic-view.com
Almost quarter of a century into their career, Maryland rockers have perhaps at the peek of their creative and commercial career. They might have had few minor hits years ago, but the reason for being at the top of their commercial success is the fact that they keep delivering one great album after another and they know how to deliver their music live. They did so last year at Copenhell as well, where I'm sure they've gotten number of new fans.
Band's new album Chemical Warfare hit the streets couple of months ago and it's one of the finest releases of their impressive career. To quote the Classic Rock reviewer "Maryland band deliver a classic to cement their position as the best rock 'n' rollers around".
Clutch entered the stage in the most nondramatic matter possible, with Neil Fallon softly gasping "Oh my goodness me" as he looked over the crowd in sold out Vega. I had pleasure of interviewing Clutch in late 00's at Roskilde Festival and the same humble down-to-earth slant characterized their behavior off the stage. I also recall running into Fallon backstage at Copenhell where he again came across as far as from a "rock star" as possible.
What truly impresses is that as soon as the band ripped into the first song, he exploded into this eager rock front-man, with bursting energy. He went from a modest man to huge raging bear in no time. At the same time he remained unpretentious and simple.
From the very beginning the sound was very good and two openers from the latest album proved to be eminent concert openers. The crowd welcome of new songs was worthy of classics.
Fallon's energy, mobility and constant eye-contact with anyone in the crowd make his stand out from the rest of the band that for the most part is concerted on playing and in case of Tim Sult and Jean-Paul Gaster basically avoiding the eye-contact. First of the two was curled over his guitar and basically didn't move for the course of the concert, but his playing is not only good, but also captivating and bombastic. Gaster live is one of the most interesting rock 'n' roll drummers around with almost unreal level of (and balance between) groove finesse and straight up energy. As a drummer I could spend the entire concert just drooling over his playing.
But Clutch concert is interplay between all members and it's that very interplay that makes the individual qualities reach the higher level.
Crowd was into it from the very start and what a diverse crow it was, although I must say it's been a while since I've seen so many bald, bearded men at same place.
Clutch are truly at the top of their game and they know it. This doesn't make them cocky or pompous, but rather men who enjoy where they are at and the band so confident of their abilities as performers and songwriters, that they are can play 10 out of 12 songs from the new album. So 10 out of 17 songs the band played this evening in Copenhagen were just two months old, yet the crowd responded to them with an enthusiasm worthy of classics. And talking about classics – laying so many new songs did mean that some of the live-classics didn't make it on the list, but when tunes and performance are this good it just doesn't matter at all.
Clutch are truly becoming better with age in just about all of the aspects of this band and that's not a quality many bands can brag with. Heading home from the concerts, bit smashed after two gigs in two nights (Slayer & Anthrax played evening before) I gought myself grooving to the music in my head and I just couldn't stop thinking of when I'll see Clutch live again. Laer the same night would be fine with me.
SETLIST:
01 – X-Ray Visions
02 – Firebirds!
03 – Decapitation Blues
04 – Earth Rocker
05 – The Mob Goes Wild
06 – A Quick Death in Texas
07 – The Regulator
08 – The Dragonfly
09 – Sucker for the Witch
10 – Behold the Colossus
11 – Your Love Is Incarceration
12 – Our Lady of Electric Light
13 – Noble Savage
14 – The Face
15 – Son of Virginia
—————————–
16 – Gravel Road
17 – The Wolf Man Kindly Requests…