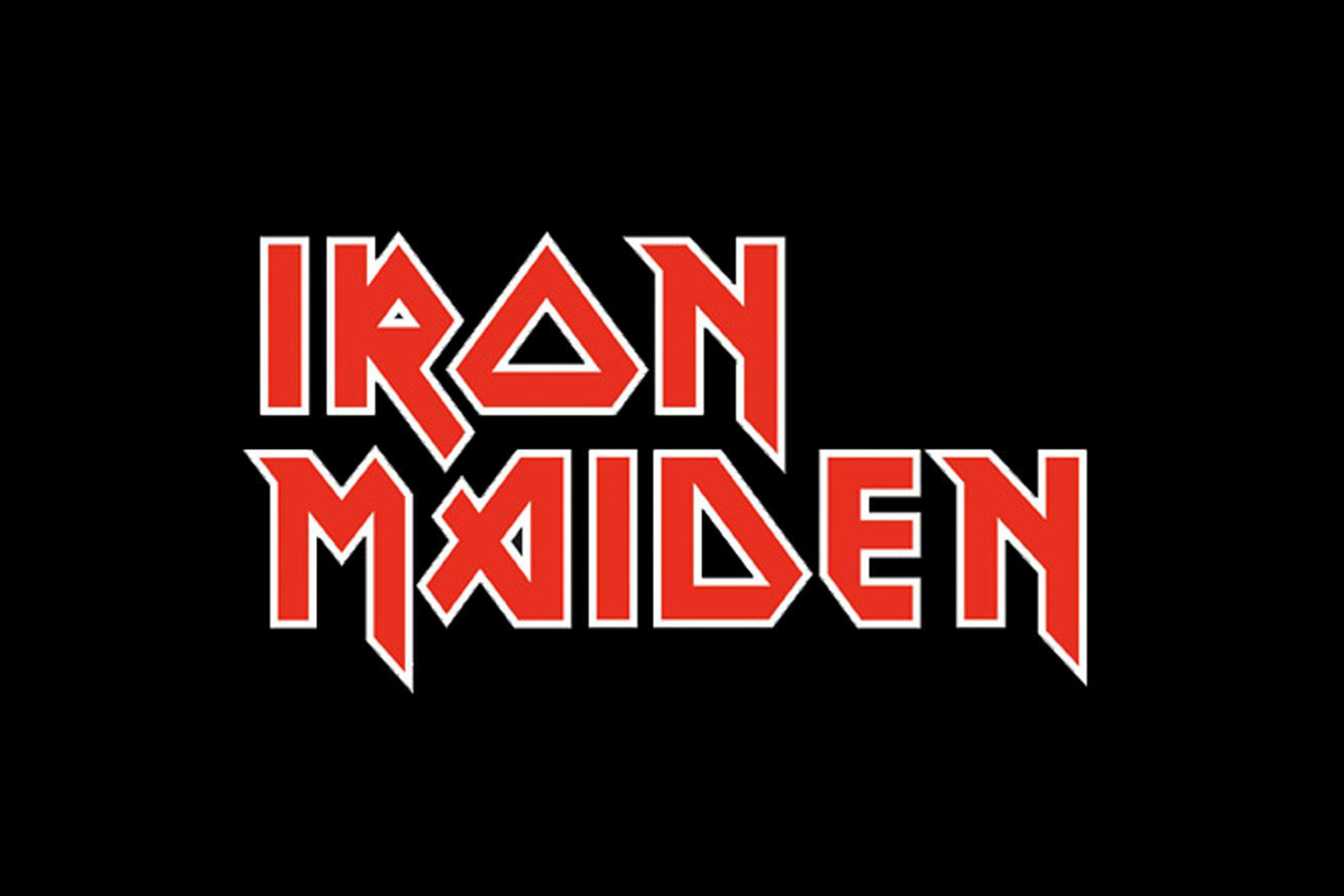 Iron Maiden, 18th June 2022, Helviti, Copenhell Festival, Copenhagen, Denmark
20th June 2022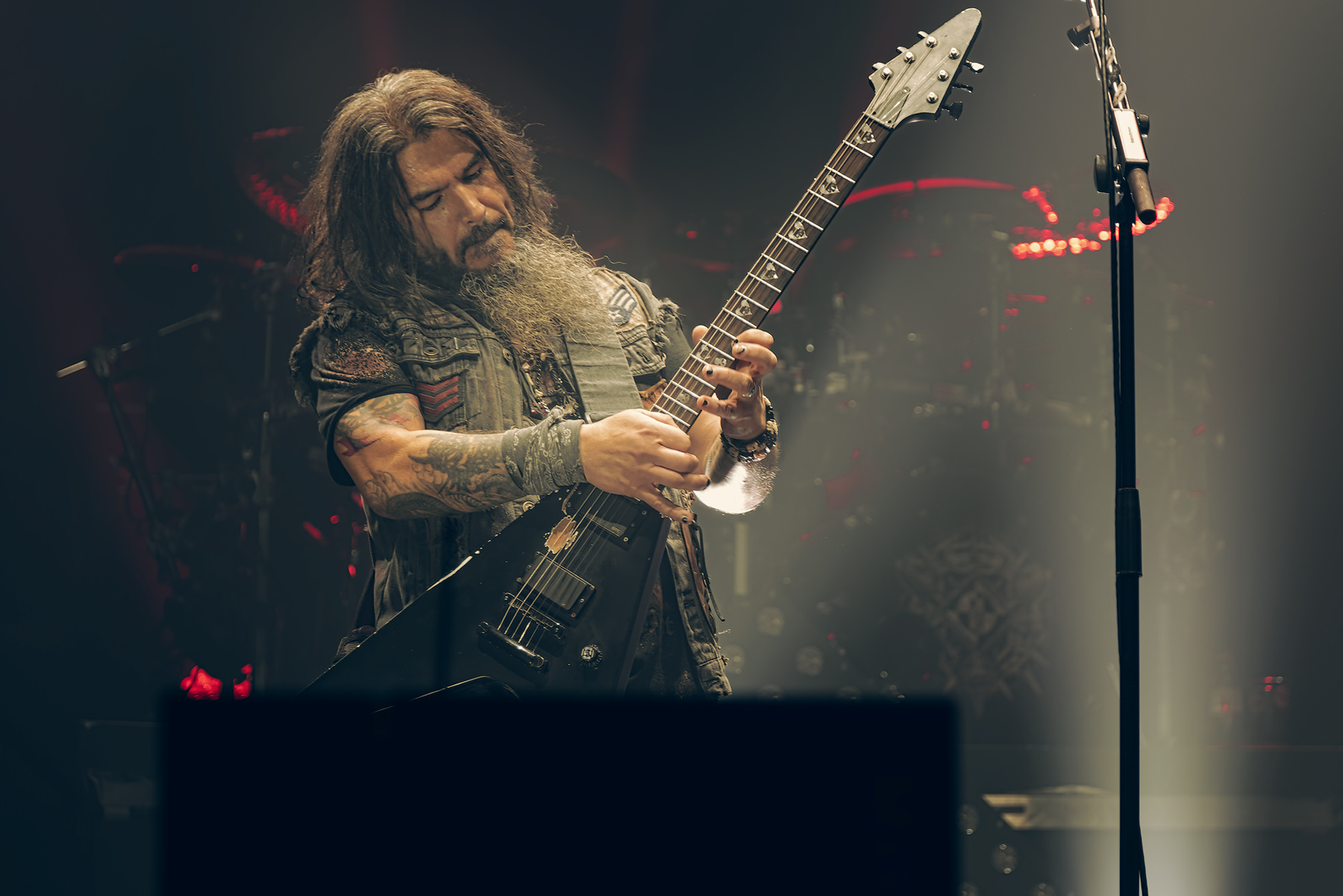 Machine Head & Amon Amarth, 26th September 2022, Forum Black Box, Copenhagen, Denmark
27th September 2022
Gojira, 16th July 2022, K.B. Hallen, Copenhagen, Denmark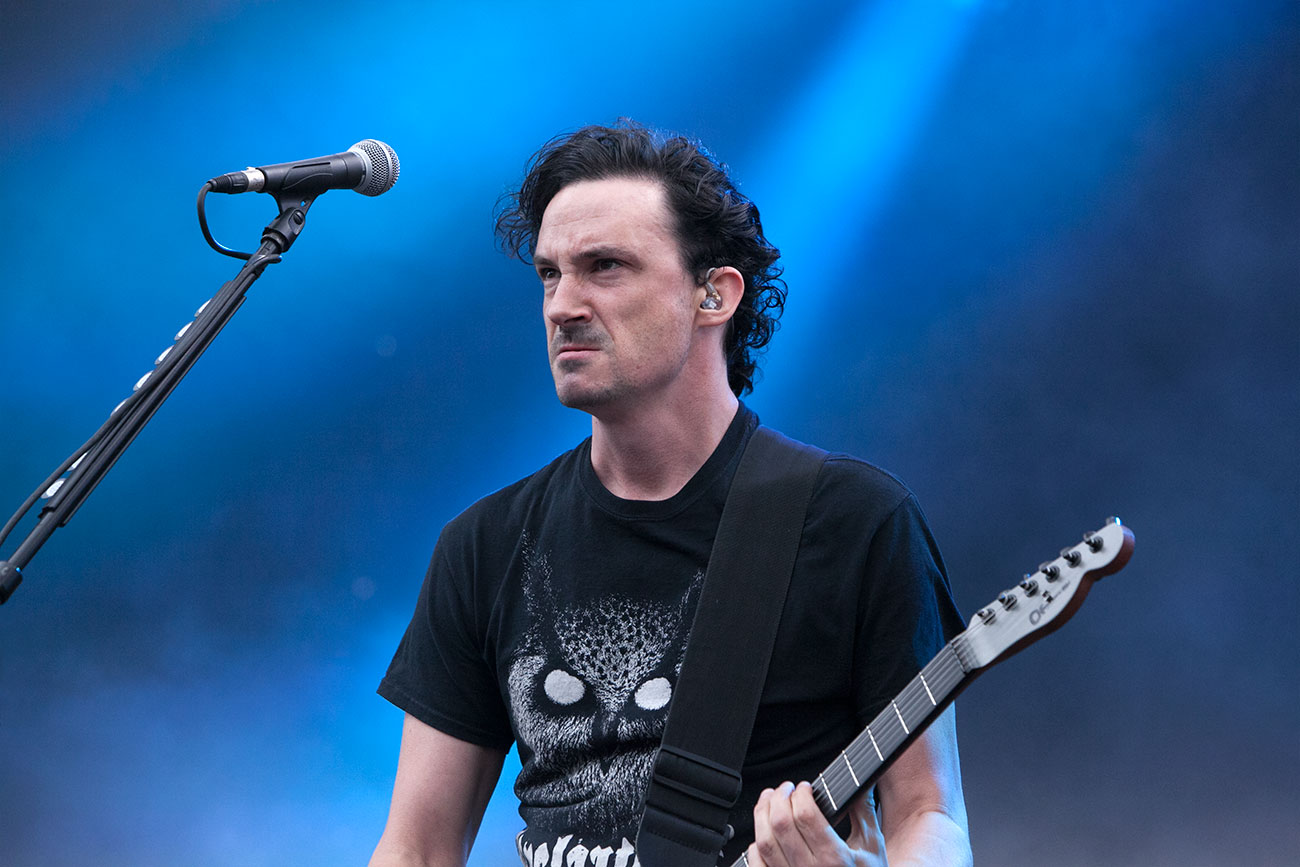 Gojira, 16th July 2022, K.B. Hallen, Copenhagen, Denmark
Archive photo: Zoran www.sonic-shot.com
Year was 2007 and Gojira was playing Pumpehuset in Copenhagen, capacity of 600 people, supporting Trivium as the first of the two supporting bands on the bill. Second one was Annihilator, whose main man Jeff Waters, highlighted Gojira's qualities in an interview with us, going as far as putting them in his top 5 tightest bands ever. And when such a compliment comes from Waters then it's to be taken seriously.
Since then, it has only gone one way for the French metallers, and that's up. With each next album they have gained noticeably bigger following while maintaining the critical acclaim. Now in 2022 the band is again part of a threefold line-up, but this time around they not only headliners, but they are headlining packed 4500 strong crowd at K.B. Hallen in Copenhagen.
The massive curtain hiding the stage was used as a display for simple visuals and as we approached the start of the concert it was used as a countdown to the kick-off and what a kick-off it was. "Born for One Thing" from the latest album Fortitude, served a fitting opener, a diverse song that sums up Gojira anno 2022 – heavy, melodic, technically complex yet catchy. What followed was basically perfectly chosen five songs, which were delivered with conviction and power. There was enough diversity in them to make then interesting and somewhat unpredictable and taking into the consideration that most of these are live favourites, it was easy t get that crowd going as well.
Massive stage and extremely effective lights gave the performance feel of genuine down-to earth performance with focus on songs and the performance. That's why it seemed weird when the band very few times during the evening made use of the back screens. First of all, they used it few times that it didn't even make sense to bother with it and second of all what they did display in the screen during those few minutes was sort of tame.
Musically the band continued to deliver with their outwardly skill and not the tiniest bit of smugness, one of the qualities this band has always possessed and which makes it that much easier to appreciate, like proven back in 2009 when we interviewed them.
The focus this evening, was of course of the latest album but the band did their part to re-visit majority of their work, with especially song's off Magma and L'enfant Sauvage proving their worth in live setting, yet again. Another song from The Way of All Flesh would be welcome taking its importance in bands career into the consideration. Perhaps "A Sight to Behold" would additionally ad to the otherwise solid diversity of the set.
Towards the end of the concert the band lost some of the tight grip they had on the crowd, despite well-chosen songs. The "The Chant" is such a obvious sing-along highlight for the band, but just not this evening and "New Found" and "Amazonia" look like such obvious closers, but they too didn't work as well as expected, or as well as the rest of the evening. Perhaps the enormous consumption of the alcohol from the crowd on this lovely Saturday night had something to with that?
Gojira are still on the rise and rightly so. Their popularity is on the rise and over the course of last four albums they have maintained their quality while at the same time experimenting with their music more and more. At this point it's safe to say that Gojira have become household name whose mainstream success is unlikely to dwell noticeably in years to come.
SETLIST:
Born for One Thing
Oroborus
Backbone
Stranded
Flying Whales
The Cell
Love / Remembrance
Hold On
Grind
Silvera
Another World
L'enfant Sauvage
The Chant
The Gift of Guilt
—————-
New Found
Amazonia