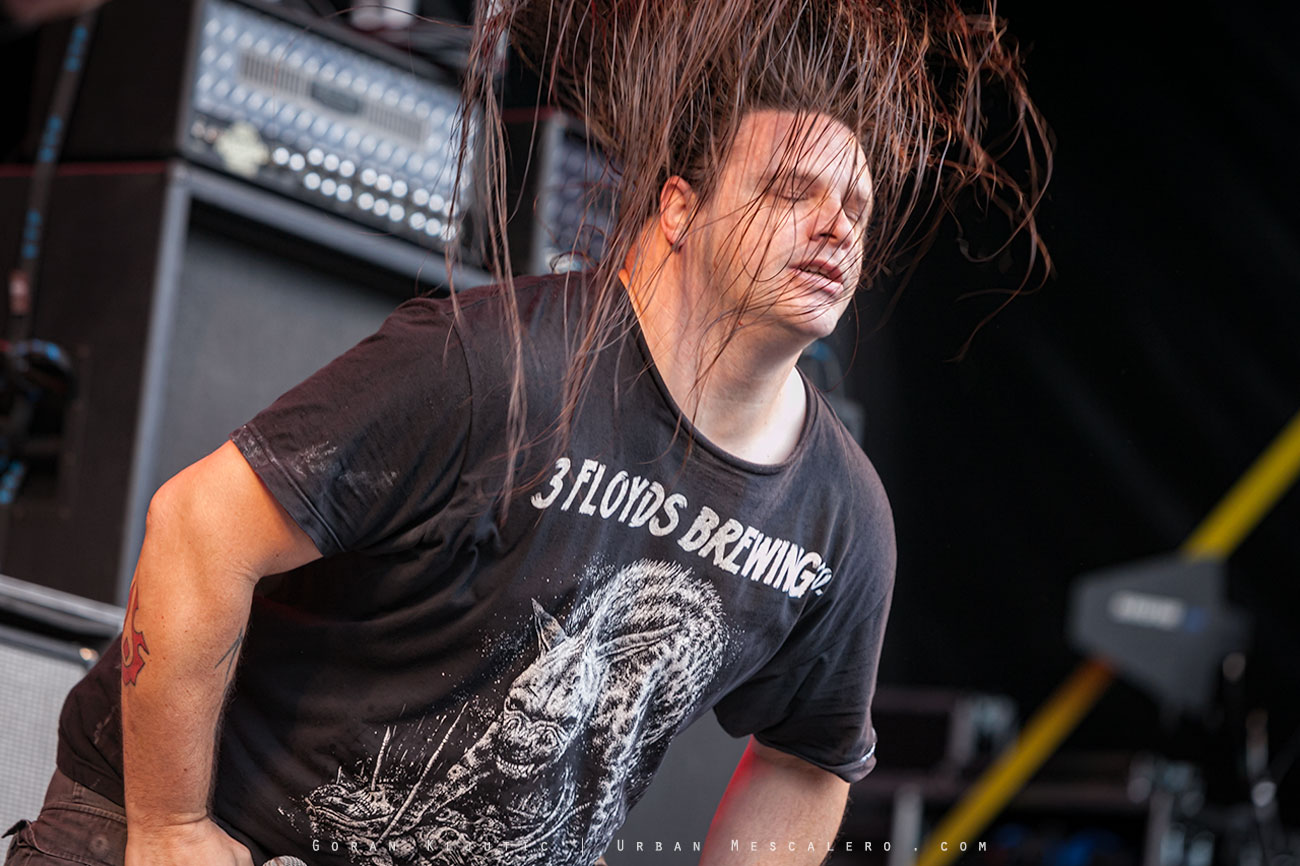 Cannibal Corpse, 18th June 2015, Hades: Copenhell Festival, Copenhagen, Denmark
21st June 2015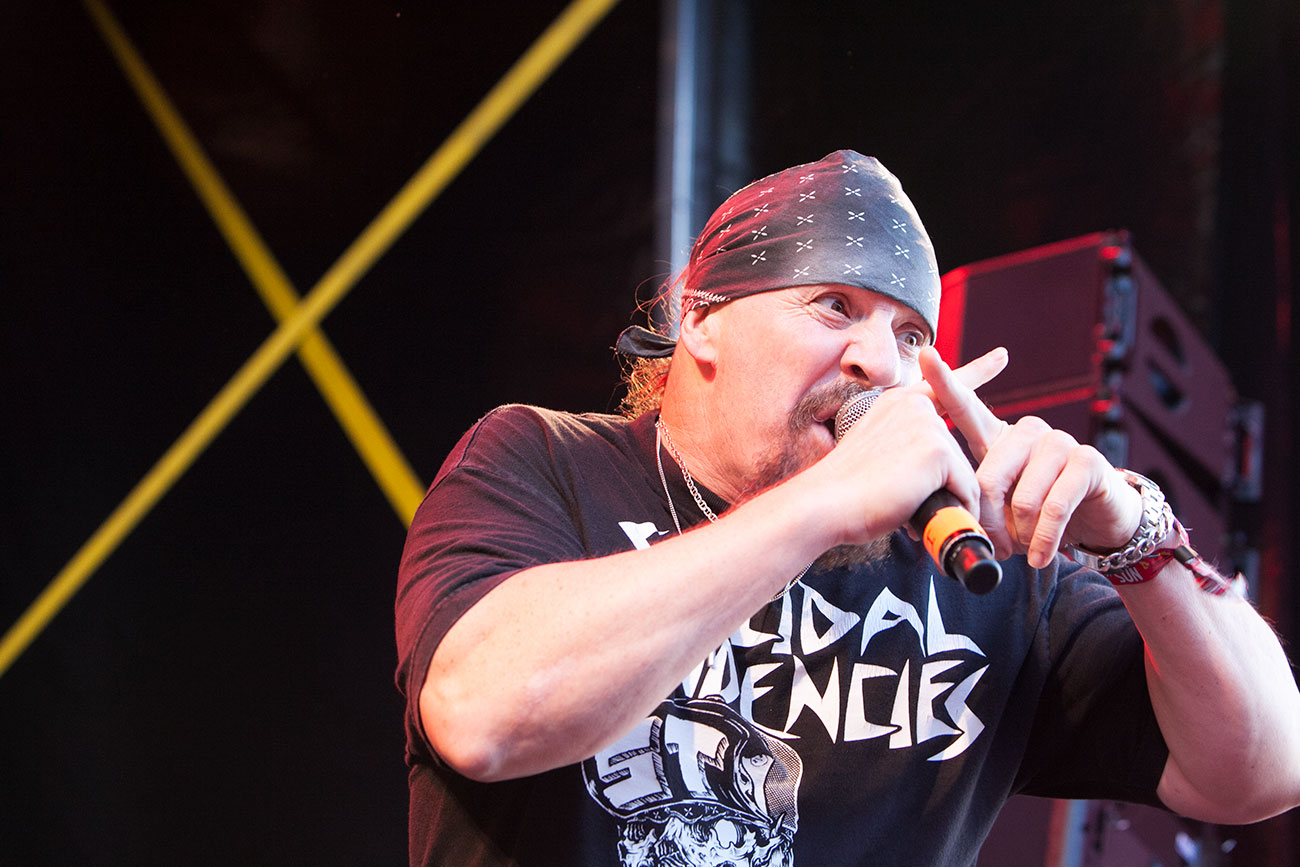 Suicidal Tendencies, 18th June 2015, Hades: Copenhell Festival, Copenhagen, Denmark
21st June 2015
Body Count, 18th June 2015, Helviti: Copenhell Festival, Copenhagen, Denmark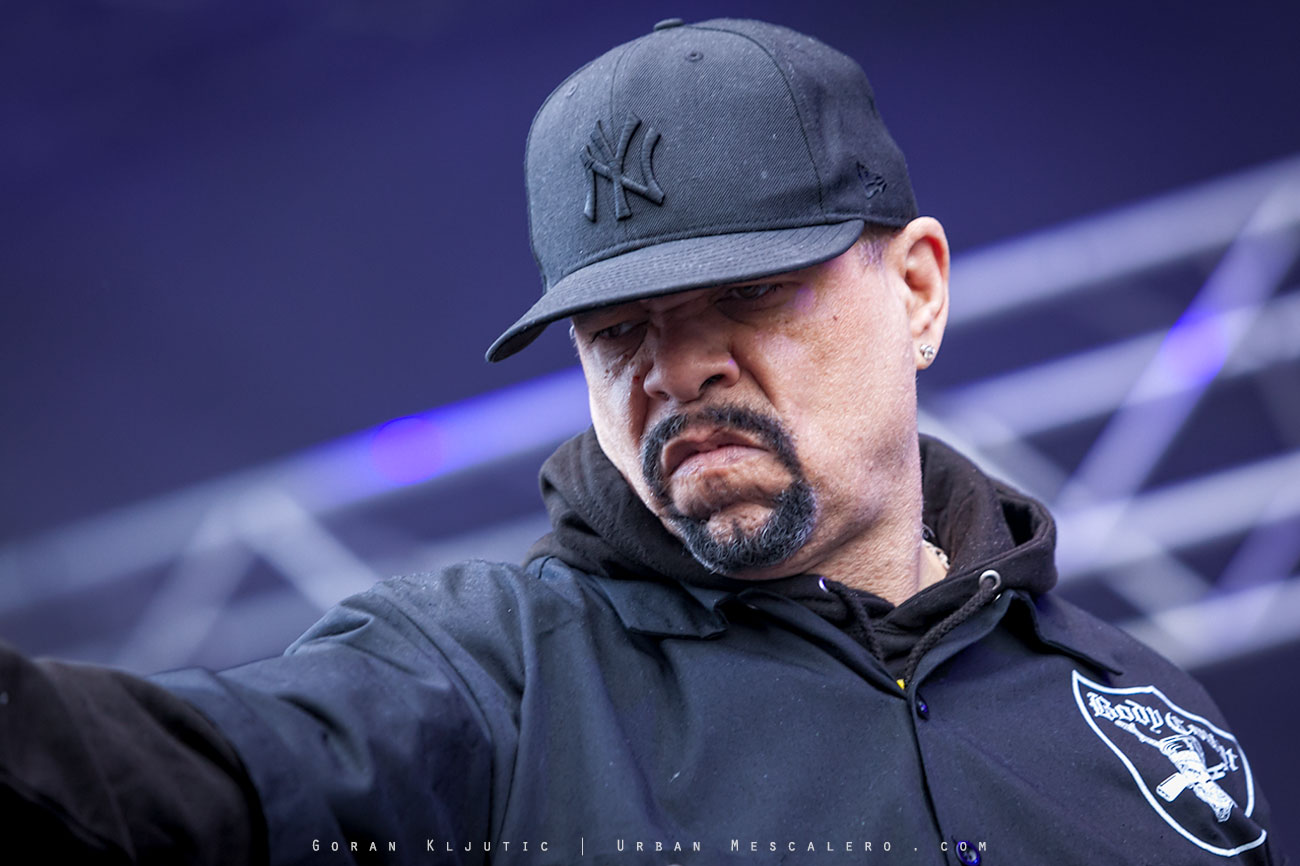 Body Count, 18th June 2015, Helveti: Copenhell Festival, Copenhagen, Denmark
Photo: Urban Mescalero Photography www.urbanmescalero.com
And then it was time for the first Body Count concert on Danish soil in couple of decades or so. Personally it was one of the concerts at this year's Copenhell that I was looking most forward to.
And from the start there was no room for bull, opening with "Body Count's in the House/Body M/F Count". It's brutal its energetic and it's so nice to see Ice-T pissed of even after all these years. His preaching in-between songs might seem cliché, but the dude sells it and even when he's trying to be funny he doesn't smile. It makes the whole thing bit more entertaining.
The band is brutal and mobile on the stage while Ice-T relies on his charisma to make his performance vibrant. And it does, even thou he's basically just taking a walk in the park up there on Copenhell's main stage.
If you know something about band's history then you wouldn't be surprised that there were number of new face on stage, but common for new faces like Garcie and Will is that they fit well with Ice-T and guitar virtuoso Ernie C. The band delivers an homogeneous performance and ending the regular part of the show with debauchery in form of "Body Count" "KKK Bitch" "Disorder (The Exploited cover)" "Talk Shit, Get Shot" and "Cop Killer" speaks for itself.
They closed the encore with a cover – "Institutionalized" as a shout out to their fiends from Suicidal Tendencies who were up next.
Body Count were different and new when they stated off back in the day. Anno 2015 the band still rises eyebrows, also in metal community, and this performance at Copenhell proved that Body Count are still very relevant and vey much alive.
SETLIST:
01 – Body Count's in the House
02 – Body M/F Count
03 – Masters of Revenge
04 – Bowels of the Devil
05 – Necessary Evil
06 – Manslaughter
07 – Drive By
08 – Voodoo
09 – There Goes the Neighborhood
Drum Solo
10 – Body Count
11 – KKK Bitch
12 – Disorder(The Exploited cover)
13 – Talk Shit, Get Shot
14 – Cop Killer
—————
15 – Born Dead
16 – Institutionalized