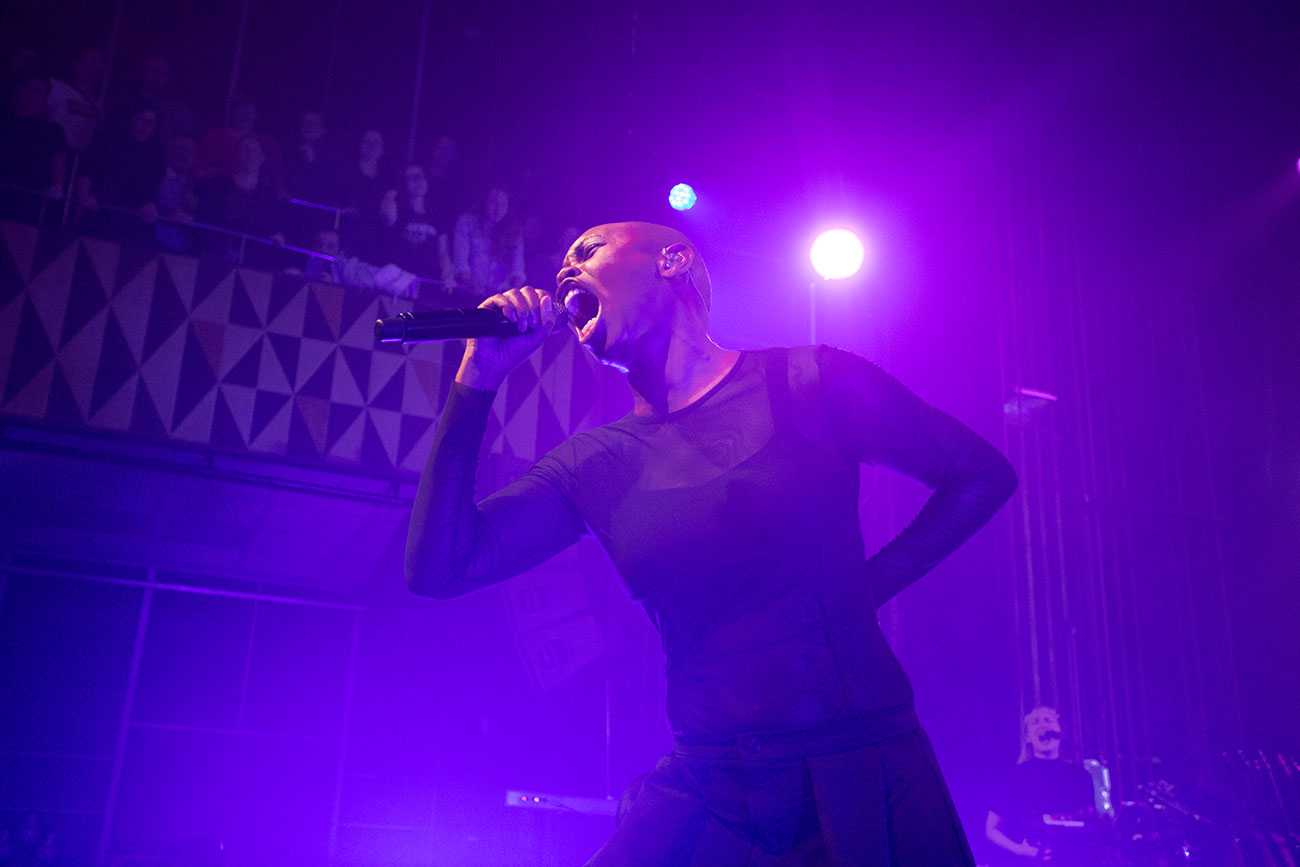 Skunk Anansie, 26th February 2017, Vega, Copenhagen, Denmark
27th February 2017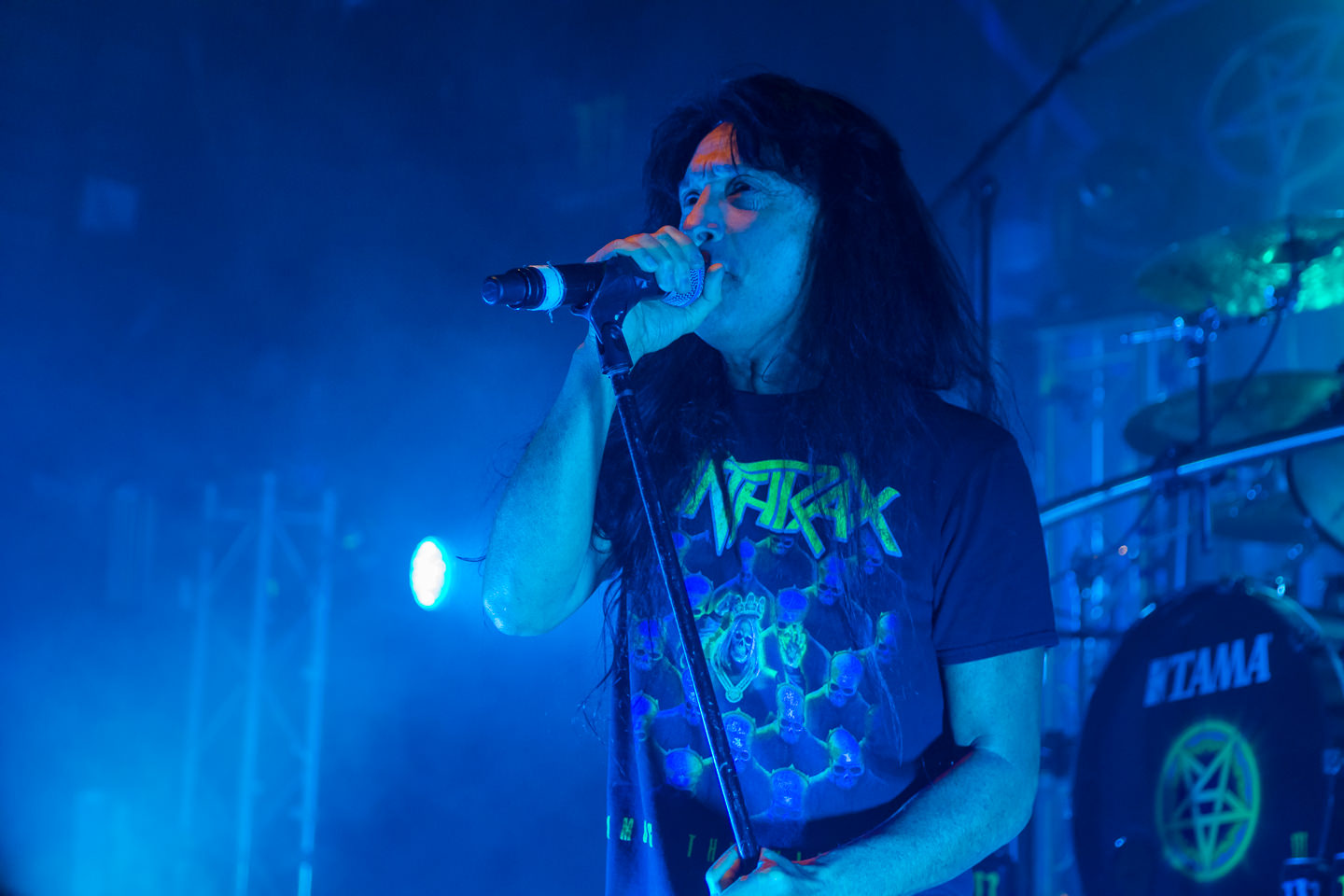 Anthrax, 6th March 2017, Amager Bio, Copenhagen, Denmark
7th March 2017
Avenged Sevenfold, Disturbed & Chevelle, 4th March 2017, Royal Arena, Copenhagen, Denmark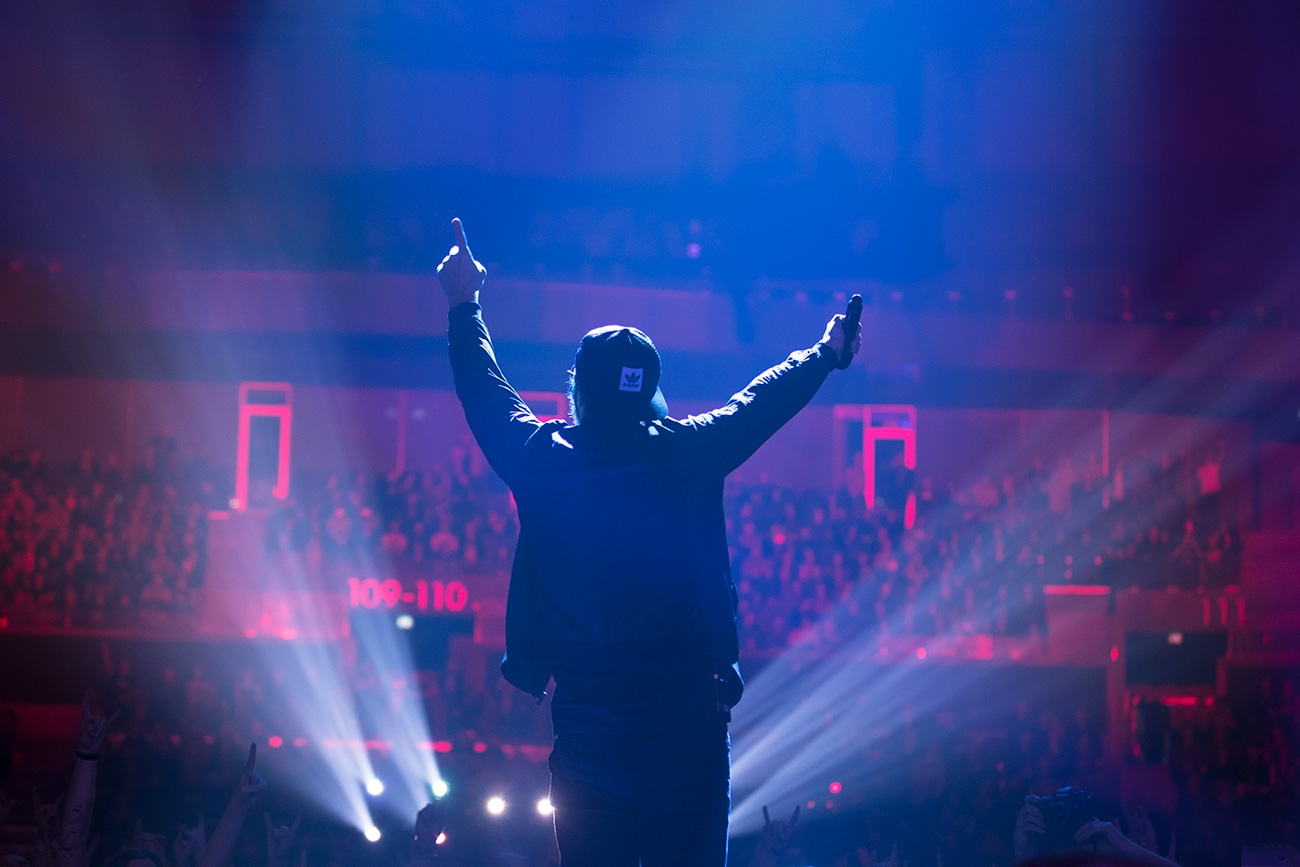 Avenged Sevenfold, Disturbed & Chevelle, 4th March 2017, Royal Arena, Copenhagen, Denmark
Photo: Zoran www.sonic-view.com
My first encounter with Avenged Sevenfold was in 2005 when I accidentally heard the intro of "Strength of the World" on some "Metal Hammer "DVD. I liked what I've heard and based on that one song I decided to pick up the album (City of Evil) and for the most part it was a positive experience. Sure, there are some fillers on it, production is fairly weak and M. Shadows tries too hard and comparing to now he's far less in control of his voice. But it's a good record and it was  breath of fresh air to hear a young band dipping into  Helloween without really being of that power metal genre.
Since then it went quite fast for the band and for the each time they visit Copenhagen they play a bigger venue. To start with Avenged Sevenfold were set to play Valby Hallen in Copenhagen, but it was since moved to the brand new Royal Arena. This was partly due to the demand, but mostly due to the horrible acoustics at Valby Hallen. Now despite the fact that they had Disturbed with them, they were not even close to selling out the Royal Arena's 16.000 capacity, but never the less they drew a huge crowd, much bigger than I expected.
American rockers Chevelle, were up first and they had they work cut out for them; not many people know then in Denmark, they only got the small part of the stage and they were not allowed to use the big T-shaped catwalk. Musically too, they don't really fit the bill and while I'm all for diversity and giving the audience also that which they don't expect, it just didn't work this evening in Copenhagen.
Chevelle did their best, but they never managed to get the crowd involved. The crowd, was however quite big during their show and they cheered decently in-between songs. Chevelle can hope that their melodies and number of solid riffs did connect with part of the crowd enough for them to check out the band's music and perhaps go see them when they play their headlining shows.
Heaving Disturbed on this tour makes it feel bit like co-headlining tour. It was also clear that many propel came to the show to see them and it's quite clear that that's also one of the reasons why the crowd was so big. From the start of their hour long show it was easy to see that Disturbed are more than just another supporting band. Big screens on the sides were turn on, they got a bigger part of the stage on to their disposal as well and let's not forget the endless line of pyrotechnics.
I've never been a big fan of David Draiman's approach to being alive frontman, because I feel there is bit too much of arrogance and holier-than-thou to his appearance. What helps is the fact he does have a fair dose of charisma and of course the fact that he still sings very well. Anno 2017 it does take him less to have to catch his breath even thou he's hardly moving around on stage, but he's is still a very good singer. This was most apparent during, what has become bands new classic, a cover of Simon and Garfunkel's "Sound of Silence". And it was a good moment in the show. They might have overkilled it by bringing out cellist, violinist, grand piano and much more, but it did sound good. Thanks to lights from thousands of cellphones it also looked good. "Sound of Silence" was followed by "Inside the Fire" and the two created the absolute highlight of the evening.
Every time Disturbed visit Denmark I get surprised how many fans they have here. I mean, I don't think I know a single person who's a proper fan of the band. But there were many this Saturday at Royal Arena and Disturbed easily got them singing along and raising those fists in the air – time and time again. Disturbed came and they've done their job well. Nothing more, nothing less
DISTURBED SETLIST:

1 – Immortalized
2 – The Game
3 – The Vengeful One
4 – Prayer
5 – Liberate
6 – The Animal
7 – Stupify
8 – The Sound of Silence
9 – Inside the Fire
10 – The Light
11 – Stricken
12 – Indestructible
13 – Ten Thousand Fists
14 – Down With the Sickness

By the time Avenged Sevenfold came to stage to the notes of the title song from their latest album The Stage, it was much clearer that they and they alone are the headliners of this tour. The stage was basically doubled in size with some 10 huge screens behind it and the balconies on each size of the stage.
There was lots of talk about the acoustics of the new arena, which Metallica opened with four sold-out shows a month eralier and judging from this concert the acoustics do live to the hype. Copenhagen was in desperate need of big arena with good acoustics and it great to see that it finally got one now.
"The Stage" might be long song, but it served well as the opener, while "Hail to the King" proved to be a perfect choice for third song in the set.
Much more so than Disturbed, AX7 took the advantage of the t-shaped catwalk, with especially singer M. Shadows working it and the surrounding crowd to the max. He was explosive, smiling and in full control. He might have been hidden behind bandana, cap, beard and shades (for the entire show), but his presence and almost uninterrupted contact with the crowd gave the concert whole another dimension comparing with Disturbed. This was further strengthened by (in their own way) very present and communicative Synyster Gates on guitar and Johnny Christ. On the other hand Zacky Vengeance is one of the stalest live guitarist out there. Not a single emotion or reaction for the entire show. Not even during that one time where he does get to play solo (twin solo during "Bat Country").
New drummer Brooks Wackerman was his old self, very anonymous and in his own world. Unlike Vengeance he does exudes passion for playing. Being anonymous on stage (and off it) is just his style.
And talking of Wackerman, I was bit saddened when it was announced that he was leaving Bad Religion to join AX7. He was such a perfect match for the punk rock legends lifting their music to another level with what can only be described as some of the best punk-rock drumming ever. Looking at him on the stage it was clear how bad AX7 wanted to get hold of him. So much so that they went for a drummer known for drumming in a punk rock bad, a drummer who's image is a complete opposite of anyone from the band (future or past). He rather looks like a small time Swedish salesman and he didn't change that one bit since joining the band. He didn't want to  want to change his name either into one of those "boo-hoo" names contrary to the other members. Wackerman is magical drummer and he even managed to make the short drum solo work fine even thou it followed the absolute highlight of the show, "Nightmare". It seems like he's the perfect match whoever he plays with and his contribution to songwriting on new album is one of the aspects that lifts it far above the previous album Hail to the King.
Shadows' singing has only improved since the beginnings of the carrier, mostly due to hard work on his behalf, but most certainly also thanks to vocal coaching magic of Ron Anderson (who also worked with Ax Rose and Chris Cornell). And there is a lot of Axl Rose to Shadows, when it comes to singing, moving about on stage and even dressing. At times it seems too much, but all together it's very effective especially in the live setting.
As mentioned before "Nightmare" was undisputed highlight of the evening, but in general the band did good and throughout the 100 minutes long show they kept pushing the crowd to give yet more. Many bands have hard time taking a advantage of the benefits that comes with a catwalk extension of the stage, but AX7 made it into a necessity rather than a gimmick. Hats off from here. Out of the four new songs "The Stage" was best received, while "Angels" fall all the way through.
Before the encore the band left the stage for what felt like eternity and already there some people started to leave. They played another three songs, carefully chosen "Bat Country", "A Little Piece of Heaven" and the obligatory set closer "Unholy Confessions".
Avenged Sevenfold have potential to become even a bigger name in the world of metal music and one of the bands who have slight chance to take over the torch once the giants like Iron Maiden and Metallica call it a day.
AVENGED SEVENFOLD SETLIST:

1 – The Stage
2 – Afterlife
3 – Hail to the King
4 – Paradigm
5 – Buried Alive
6 – Angels
7 – Nightmare
8 – God Damn
9 – Almost Easy
10 -Warmness on the Soul
11 – Planets
12 – Acid Rain
——————-
13 – Bat Country
14 – A Little Piece of Heaven
15 – Unholy Confessions