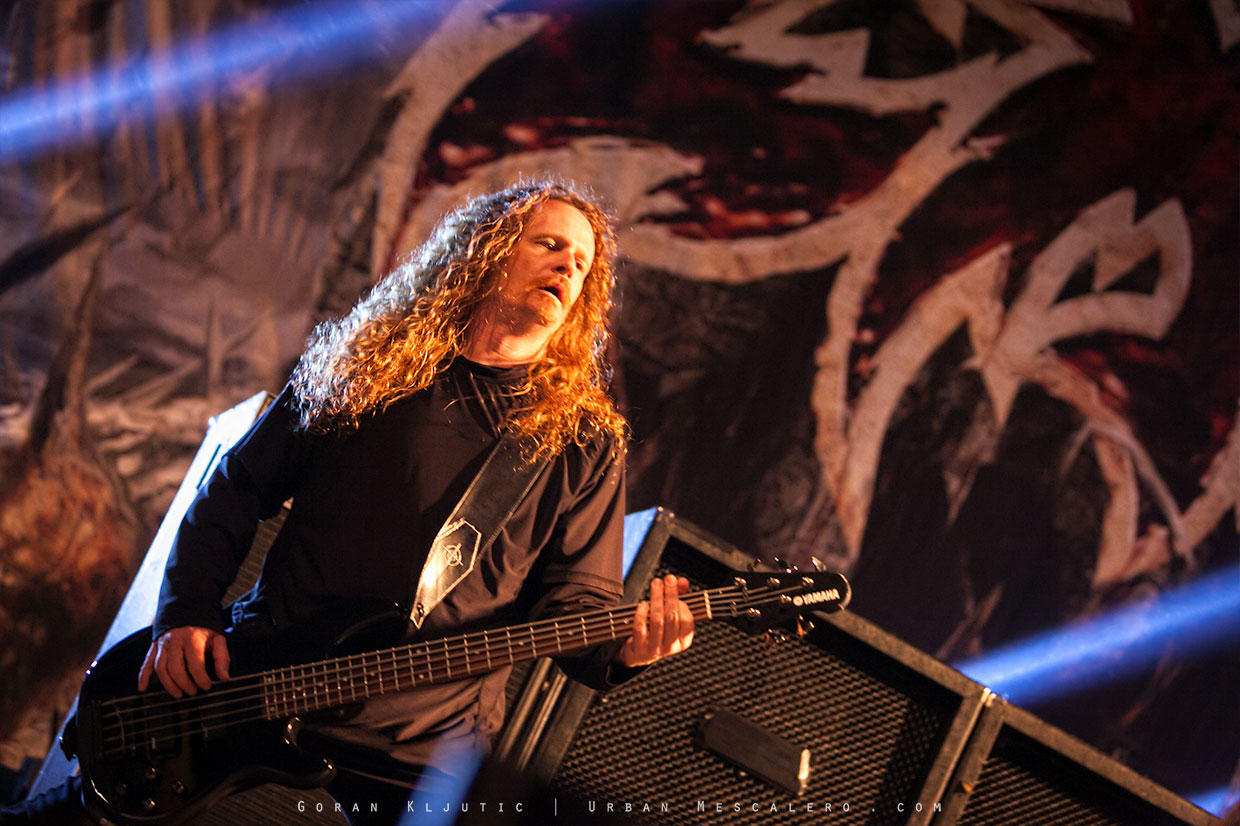 Exodus, 18th June, Hades: Copenhell Festival, Copenhagen, Denmark
21st June 2015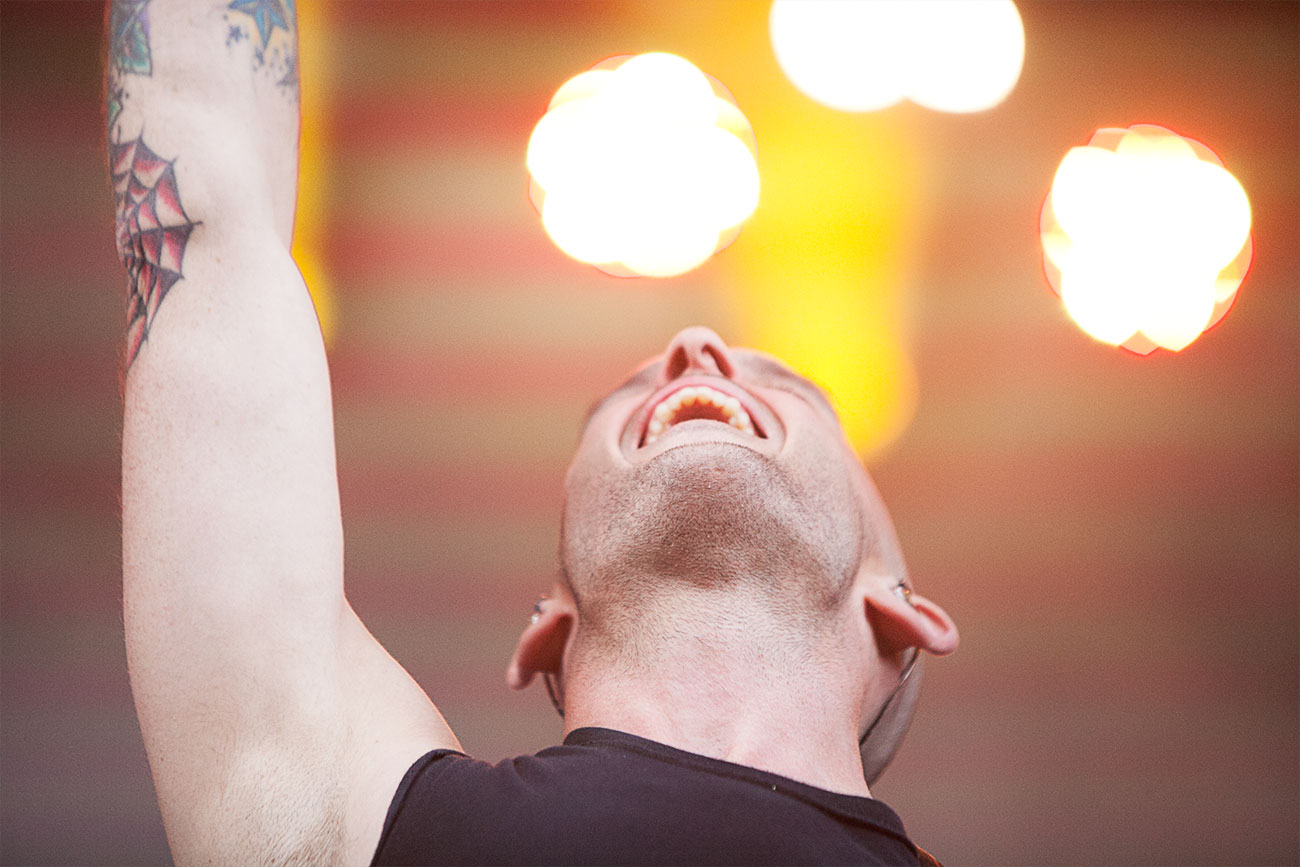 Rise Against, 19th June 2015, Helviti: Copenhell Festival, Copenhagen, Denmark
22nd June 2015
At The Gates, 19th June 2015, Hades: Copenhell Festival, Copenhagen, Denmark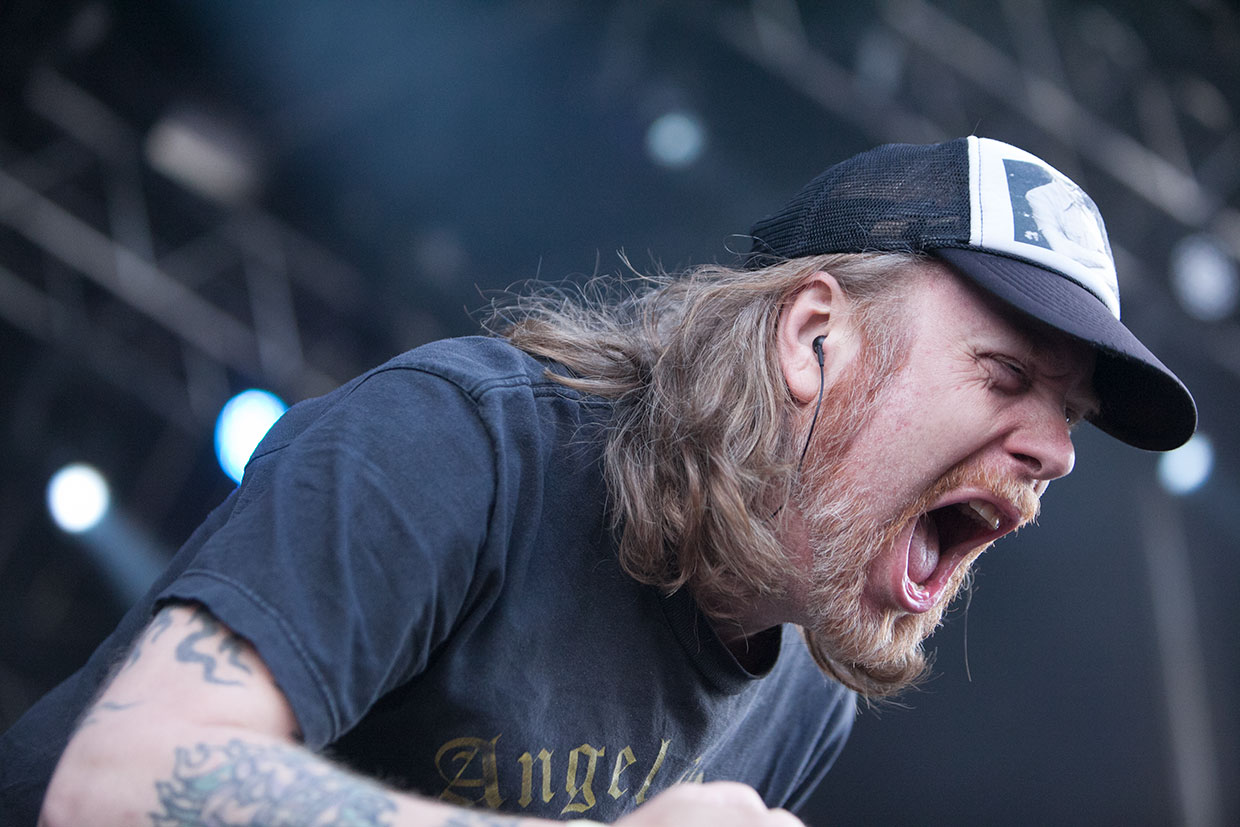 At The Gates, 19th June 2015, Hades: Copenhell Festival, Copenhagen, Denmark
Photo: Zoran www.sonic-view.com
Almost two decades after their ground-breaking Slaughter Of The Soul album, the Gothenburg boys are not only back, but back with a brand new album. It's an album that picks up where Slaughter Of The Soul left off and while the world of music has change a lot since then, At War With Reality lives up to the heritage and expectations.
In almost 20 years the legend of At The Gates has only grown bigger, as the genre they almost singlehandedly invented back then has become very big part of metal landscape. So there were lots of people looking forward to seeing the band, many of which, for the first time ever.
Unfortunately the potency of the music and a very mobile and uplifting Tomas Linberg had hard time connecting with the people. It took the band few songs to get some kind of reaction from people and even then it was mostly in the first rows.
It was kind of witnessing this and one couldn't help but try to figure out the reason for this. The main reason was obvious – besides Lindberg, none of the other band members showed any form of interest in crowd, each other or the music they were playing.
As the concert progressed the crowd was getting more involved, but still far from what one would expect from an At The Gates show.
Musically the band did very well and it was pleasure experiencing some of those amazing songs (and nonetheless riffs) live. They sounded well and they were performed eminently.
I've seen At The Gates few years back at another festival and they didn't deliver the goods there either, which is such a pity thinking of the quality of their catalogue. I think we need to experience them live in more intimate environment, where perhaps the band themselves also would be affected by their own music to somewhat bigger degree.
SETLIST:
01 – Death and the Labyrinth
02 – Slaughter of the Soul
03 – Cold
04 – At War With Reality
05 – Terminal Spirit Disease
06 – The Circular Ruins
07 – Under a Serpent Sun
08 – Heroes and Tombs
09 – Suicide Nation
10 – Kingdom Gone
11 – The Book of Sand (The Abomination)
———————
12 – Blinded by Fear