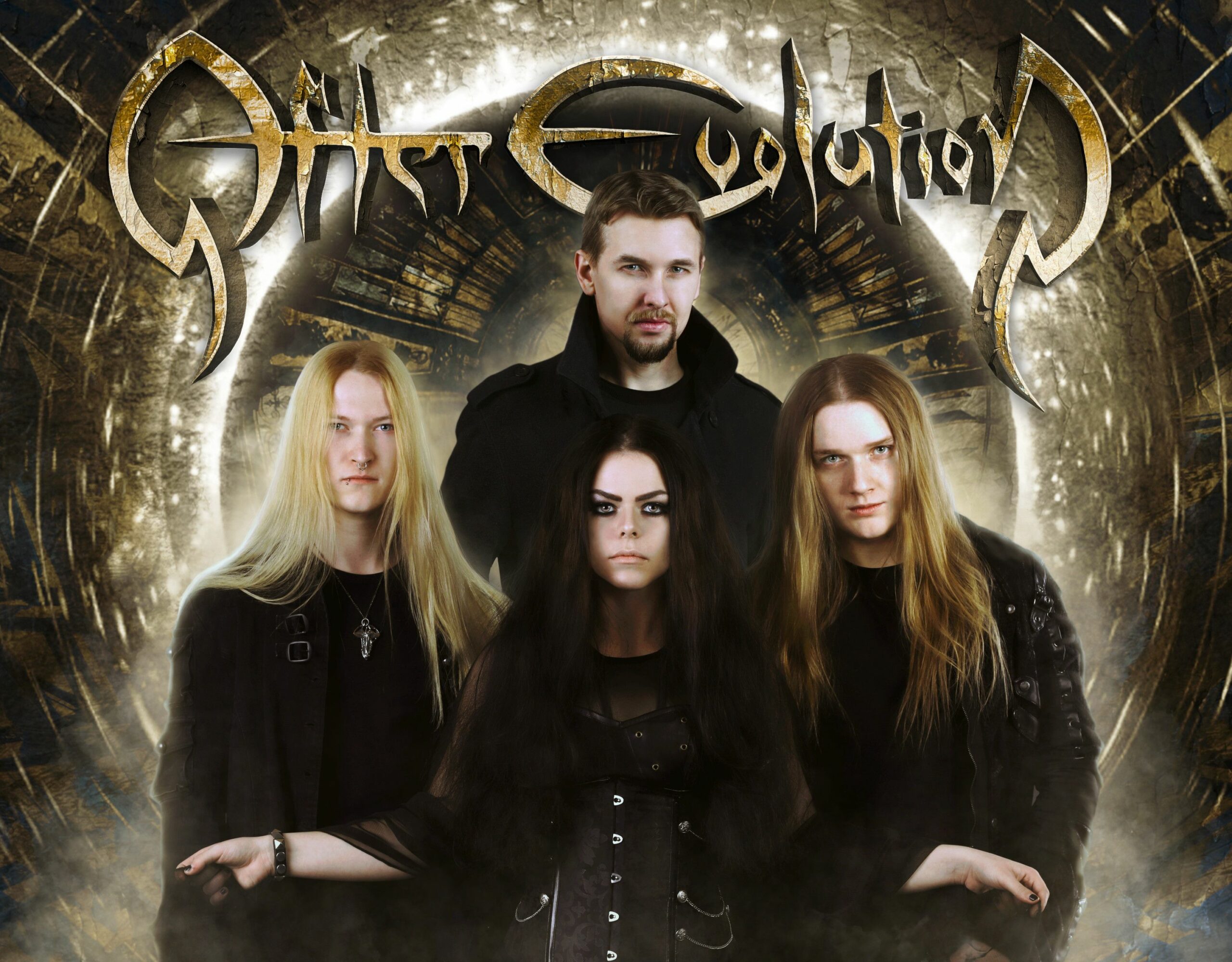 After Evolution (Czech Republic)
12th December 2022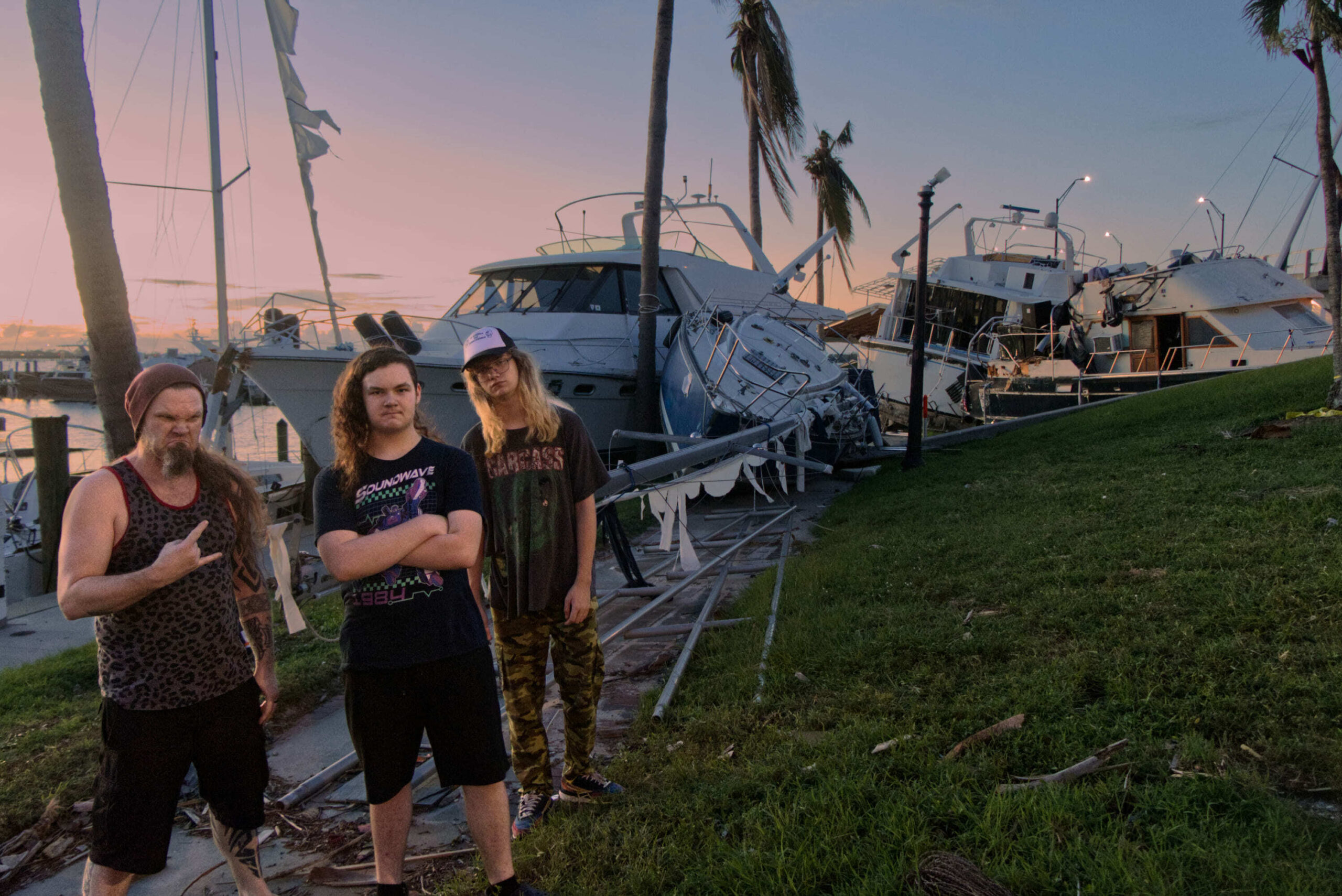 Mommy's lil Monsterz (Florida, USA)
3rd April 2023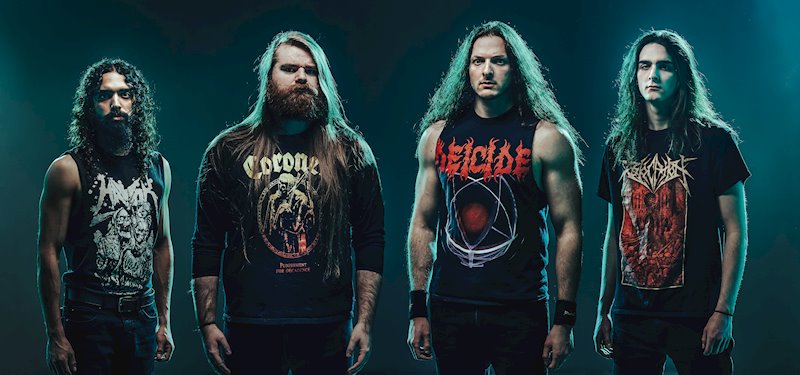 Interview with Angelo Bonaccorso (vocals)
https://www.raiderofficial.com/
If there is any genre more unlikely to evolve, it is melodic death metal. But that is exactly what Ontario-based melodic death thrash outfit Raider have done! The ferocity of thrash, combined with the savagery of death metal, and no shortage of infectious melodic riffs, make Raider a force to be reckoned with. Their new album, Trial By Chaos, will unleash their perfect storm of madness once again on April 7th, 2023. In the meantime, we've talked to band's vocalist Angelo Bonaccorso, in order to present this band for fans who're still unfamliar with their work.
Metal Revolution: Hey guys, how are you? Nice from you talking a time to talk to us.
Angelo: Thank you for having us! It's a Metal Revolution, fam!
MR: For our readers still unfamiliar with your band, would you be kind to introduce it shortly? Tell us something about the very beginnings of the band and your line-up.
Angelo: Raider was incepted in the grim and frostbitten north (Canada) in 2017 by guitarist Gabe Rosa and vocalist Angelo Bonaccorso. We now have Bennett Smith on guitars and Aaron Tanner on bass as well. We formed with the intention of bringing a unique offering to the table. We don't want to be a worship band, or become stuck in the old ways. No point unless you're pioneering, or at least trying to.
MR: You've recently released, or just about to release, your new full-length Trial By Chaos, what are some ideas that went into the making of this album?
Angelo: This album is about perseverance. It is an exploration of our horrific dystopia: climate change, colonisation, warfare, the increasing wealth gap, the destructive resurgence of pseudoscience cults, the sum of the human social experience inexorably altered by technology. Trial By Chaos is about refusing to give up on this world in spite of our current trajectory, and fearlessly staring into the great maw of death while we forge a future worth living in.
MR: How would you describe your sound? Am I right if I say that I can hear some elements of both thrash & death metal?
Angelo: Godless, pulverising thunder, scalpel precise riffing, and soaring space gargoyle solos accompanied by the howling narration of a ravenous, institutionalised Nazgul cryptkeeper. I think we have taken notes from every subgenre of extreme metal when it comes to our sound. There is some black metal, death metal, thrash metal – all in there for sure.
MR: How many copies of Trial By Chaos were released and which medium was used for this new edition (CD, digital, vinyl, cassette)?
Angelo: Trial By Chaos will be available in digital and CD format on our bandcamp at www.raiderofficial.bandcamp.com and will be available on all streaming platforms. Go pick up your copy now!
MR: You've self-released Trial By Chaos. Is it because you couldn't find a label that satisfies your needs as a band or is it because you want to take charge of everything?
Angelo: We will partner when the time is right and when it makes sense. For now, yes, we wanted to do this our way.
MR: What are some bands that have inspired you, both while recording this new album, but also during your whole career?
Angelo: Immortal, Cannibal Corpse, Demolition Hammer, Annihilator, Emperor, the list goes on.
MR: Describe your creative process when you write new music.
Angelo: Gabe will write the main structure of a song and demo it out along with the drums. He will pass this to me (Angelo) and I will demo vocals along with it and write the lyrics. We will then work together to refine the song until we think it is ready to rehearse and feel out live.
MR: Do you have any upcoming shows in support of this new album? For someone who has yet to see you live, how would you explain your live performance?
Angelo: Nothing we can say just yet but follow us on instagram and facebook for updates on supporting shows. Our live show is like blood curdling thunder. High energy, lots of headbanging, and lots of fun.
MR: Do you follow a process or ritual before a performance to get rid of nerves or performance anxiety?
Angelo: We all have our own personal warm up rituals, but nothing magical dances or handshakes before we go on. We just dap up and walk right into the show.
MR: Who are your favourite Canadian bands, and do you have any knowledge of our Danish scene?
Angelo: Invicta, Detherous, Aepoch, First Fragment, Unbowed, too many to name! The east and west coasts of Canada have a ton of great bands. Mercyful Fate and Artillery, let's go! Not too sure about any of the more recent bands.
MR: What's on the horizon for Raider? What accomplishments do you see yourself achieving in the next five to 10 years?
Angelo: We are in this for the real deal. We plan on releasing new music every year and finding greater opportunities to support those releases each time. We want to play a million shows and release as many great records as we can.
MR: Sounds like a good idea to me. Any final words and comments for the readers of our webzine?
Angelo: Pick up our record Trial by Chaos at https://raiderofficial.bandcamp.com/ and follow us on Spotify, Instagram, and Facebook for updates on our upcoming shows! Thanks for reading and thanks for the support.
MR: Thank you so much for taking the time to do this interview!