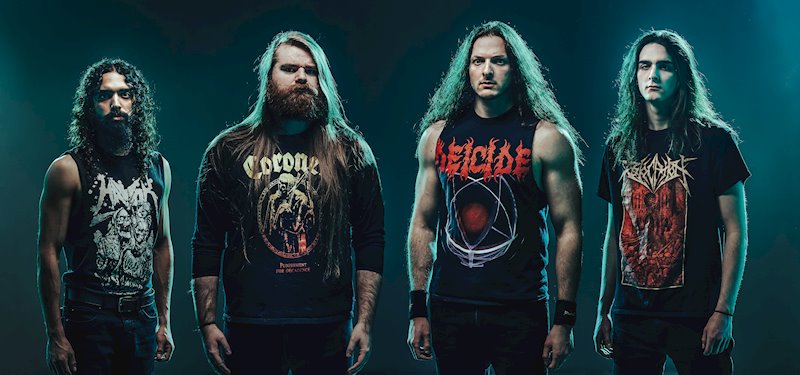 Raider (Canada)
17th February 2023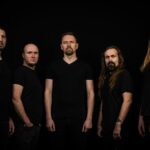 Neurotic Machinery (Czech Republic)
28th August 2023
Mommy's lil Monsterz (Florida, USA)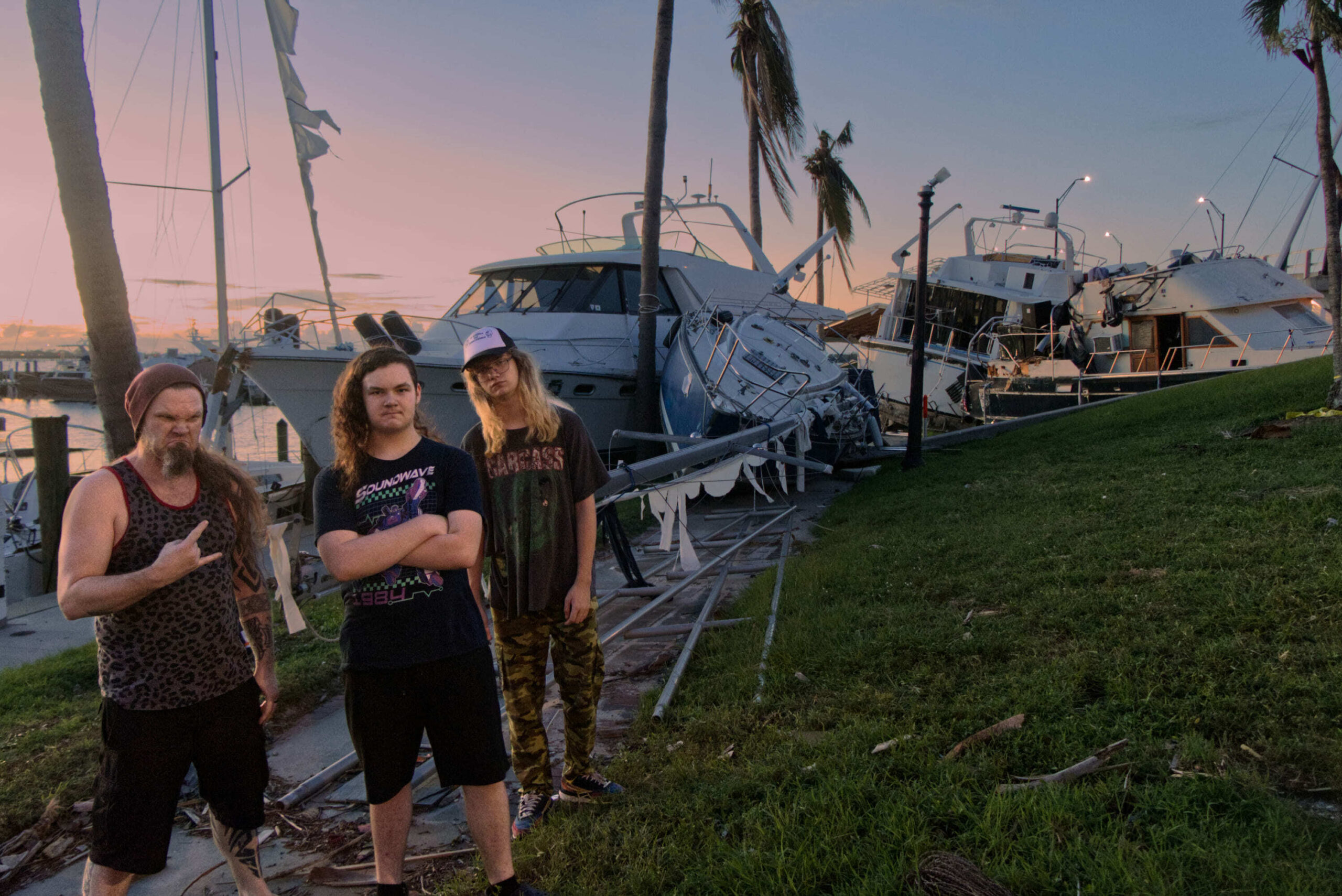 Interview with Mommy's lil Monsterz
https://www.facebook.com/MommyslilMonsterz/
Mommy's lil Monsterz, also known as M.L.M. is a family band from Florida, USA. This father-and-children trio (father, Jason, and his two children, Ashton and Trent) released their Self Titled album on March 4th, 2023, following their debut album Welcome to the MetalFam. The 16 tracks on the album are sure to entertain audiences of all ages. Recently I talked to the band about their latest album, creative process, and their unique approach to the grindcore genre.
Metal Revolution: Hi guys, thanks for talking to Metal Revolution Webzine.
Mommy's lil Monsterz: Hi! It's our pleasure! Thanks for interviewing us!
MR: What is the background for Mommy's lil Monsterz, and what's the story behind the name Mommy's lil Monsterz? How did you choose your band name?
M.L.M. Mommy's lil Monsterz consist of Jason (dad on guitar), Ashton (Drums), and Trent (vocals). When Ashton was 6 they asked if we could make a YouTube channel. Ashton got their first drumset for Christmas and I got my first MacBook that year so we went for it. At first we did vlogs and music videos where Dad did all the music and the kids sang. I think Trent was 4 when he recorded his first song. When Trent was 8 and Ashton was 11 we played the elementary school talent show and that cemented our line up. Shortly after we had a viral video on Facebook and we haven't stopped working on music since. We always called the kids our lil Monsterz. The name Mommy's lil Monsterz was the name of our YouTube channel so it just kinda stuck.
MR: What do you feel sets your band apart from other bands in your genre?
M.L.M. We are a family grindcore band with family friendly lyrics and our lyrics are extremely silly. Another reason as to why we're distinct is because we have some melo-death, and metalcore influences mixed in with grindcore.
MR: You've just released your self-titled album on March 4th 2023, following your debut Welcome to the MetalFam. Would you like to introduce your new album and something about the story behind the album cover?
M.L.M. We worked really hard on Self Titled. We've been playing some of these songs since our debut. ("Robo Grannies", "ROYGBIV", "Sea Chicken", "The Brown Note"). Even some songs were around before M.L.M. was a band. The new album is sort of a fresh start. Since Ashton and Trent aren't so little anymore, we've decided to rebrand to M.L.M. The title of the album is literally "Self Titled" and there's a title track of the same name! Mommy designed the new logo for the album cover and she did a great job, she even did the art for the debut.
MR: How would you describe the creation of this new album, and something about the production? What to expect as a listener?
M.L.M. The album was completely self produced and recorded at home, and Dad was the one in charge of engineering. We worked on writing songs from 2018-2020 then recorded from 2021-2022. We ended up rerecording all the guitars at one point! We took our sweet time with the album so it came out the best it could be. The production is clean, but still raw and full of natural energy! No triggers and minimal editing.
MR: Can you say a little about which lyrical themes are on the album?
M.L.M. You can think of it as the "Grindcore Wiggles". From stories about robotic grandma's and vampire pancakes, we captured the wild imaginations of everyone in the group. Though, Trent is the primary lyricist.
MR: What was your vision behind the album and did you execute it the way you wanted it to?
M.L.M. We sought out to bring a more diverse sound while still finding our own footing. The lyrics, although still playful, were written with more advanced vocabulary and told more compelling stories. And of course we still wanted to make family friendly extreme music. We believe that we hit the mark on our vision and blew it out of the water.
MR: How did you get into grindcore? What was the first grindcore album you heard?
M.L.M. Dad discovered grindcore through an old friend but wasn't a big fan until much later. Although Napalm Death was probably the first grindcore we heard and became fans of. Fast forward to 2018, Voices by Wormrot was released and caught our attention fully. Another album that hooked us on the sound was Magrudergrind's self titled album.
MR: Are you inspired by other bands/artists? Can you name three albums that changed your musical consciousness?
M.L.M. We definitely are influenced by a lot of bands across a few genres Wormrot Voices, The Black Dahlia Murder Unhallowed, and Hatebreed's Satisfaction is the Death of Desire are the most influential though.
MR: What's your point of view on the grindcore scene today?
M.L.M. Grindcore is truly an international and ever changing genre. Tons of innovators and experimenters keep the spirit of grind going on.
MR: If you had to tell readers why they should invest in your new album, what would you say?
M.L.M. We take our music incredibly seriously and we always strive to make the best music we can make, and we hope that our record reflects that. If you're a fan of any sort of extreme music, you'll find something you can enjoy on this record.
MR: What future plans are there for your rather unique band?
M.L.M. We plan on releasing some shorter releases in the near future, and hope to hit the road and show people what we got in store.
MR: Last words for readers of Metal Revolution Webzine and maybe your fans in Denmark & Europe?
M.L.M. Thanks to everyone that has supported us throughout the years! We love you! For those who are hearing of us for the first time Welcome to the MetalFam!