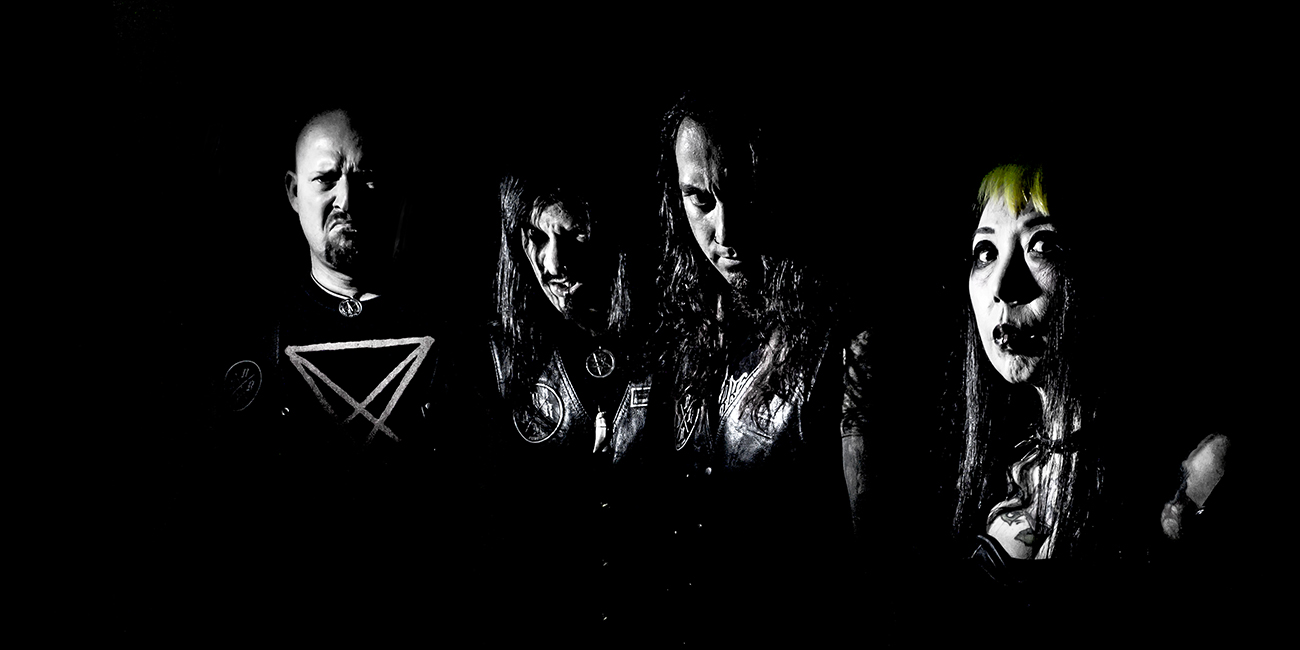 NervoChaos (Brazil)
6th April 2017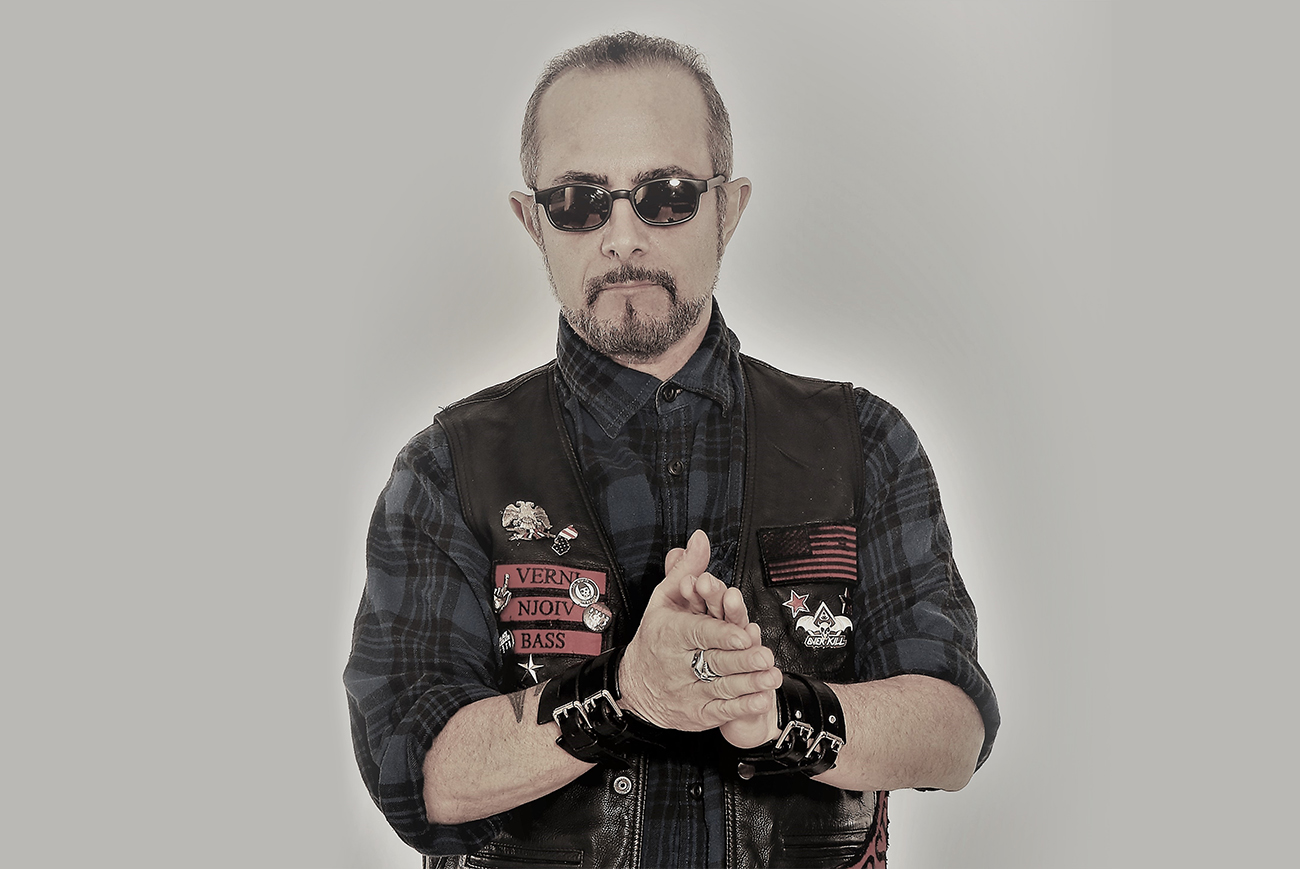 D.D. Verni (USA)
12th September 2018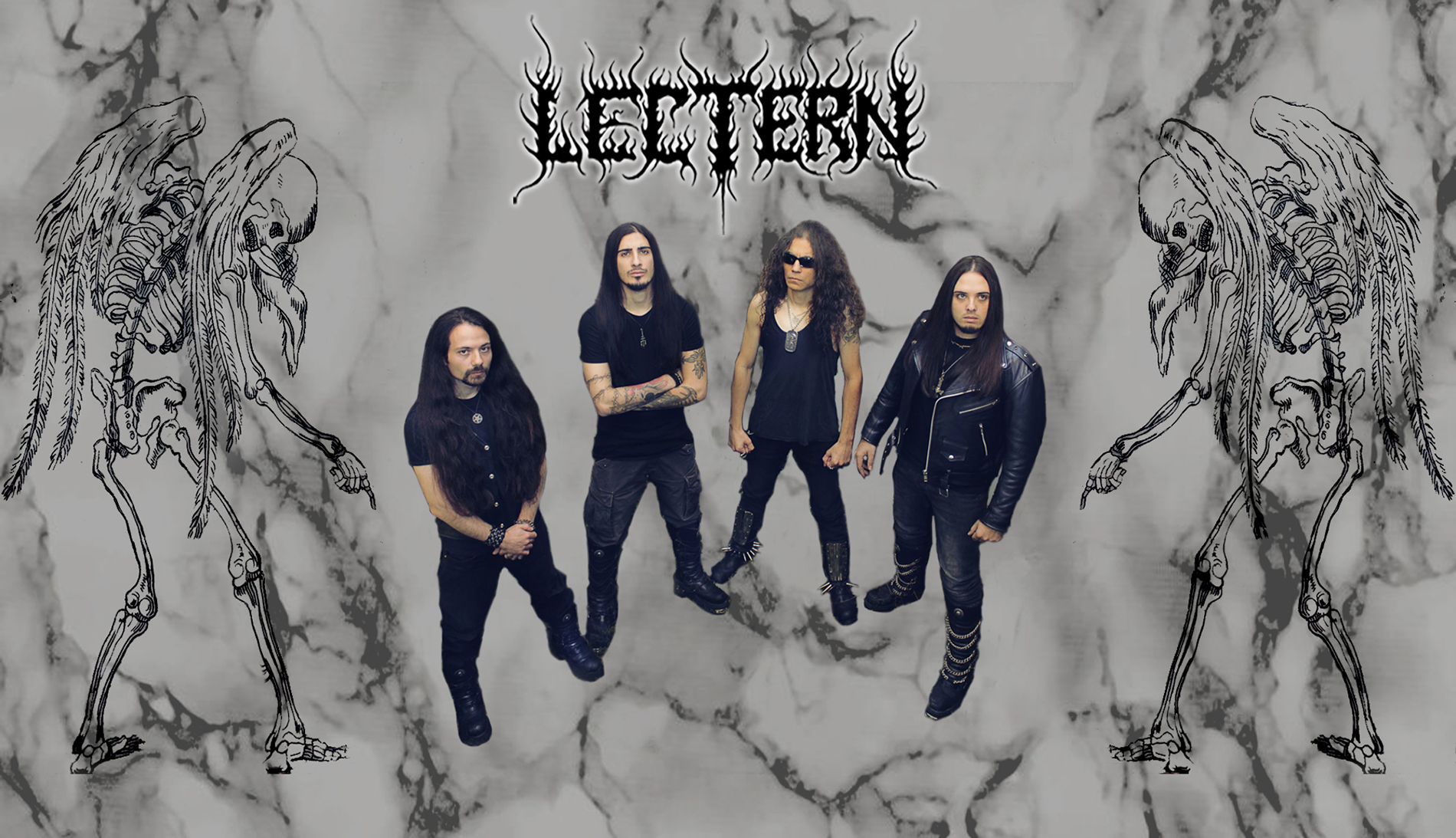 Lectern is an Italian Death Metal act with almost twenty years worth of experience underneath their belt. During that time, they have graced the world with five releases (and a sixth on the way). Luckily for us, they have taken the time to talk to us here at Metal Revolution.
MR: First of all, thank you for taking the time to talk with us. Now, your newest full-length release received a very favourable review here at Metal Revolution. Hopefully that makes you feel proud?
Fabio: Of course! Even if I don't take care about others' words too much, but on my deeds only alone! Songs must pass mine and not other's tests! My opinion about Deheadment For Betrayal is excellent! I mean, okay it is our album, but I am very trustful on it! It has very harsh structures, which made it in part technical! Maybe it is not so, it is only a bit intricate. To fit all the lyrics, it has been a fucking trial! We never had riffs like those, if you consider Placid Must Defunct for instance, but I can find that mood and vibe also on Leals Shalt Kill which has one of our best chorus ever written, and Perturb In Lamb Thronal and Dogmatician Of Predicator! The first part of the new record, is more, how can I explain that, more flowing. You can share the album in a sort of side one and two, like the old vinyls and cassettes! The production of Giuseppe Orlando at The Outer Sound Studios is magnificent as always! Also the artwork of Andreas Marschall speaks for itself! Thanks also to Francesco Tacconi for the layout! Without forgetting Piotr Czwarkiel and Fabin Filiks for being the person in charge responsible for the fulfillment of all of that!
MR: The name of your band, Lectern, is an interesting one. What is the significance behind it?
Fabio: We feel to be like a pulpit, we preach, we have our beliefs which fall down like a belch against the Christians! An infernal ideology, you know! Our message is well hidden, you have to disclose it! Lyrics are also very complicated! Theology or untheology? I mean, it's really simple to write about sheer blasphemies! On the new record, we have another song about the relationship between priests and Church's followers. Libidinal Tabernacles and Palpation Of Sacramentarian were about pedophile priests. This time is very frenzy: Penitents don't know the face of their confessor, because they are twins, so they don't know to whom they confessed their sins! Daedal Of Thy Wrath Unchrist Altar is about a maze, a labyrinthic Satanic ritual. Carnal and mental level: but which prevails? The blood? The soul?
MR: If you were to describe the driving force and overall feel behind the band, how would you go about doing that?
Fabio: I look only at Satan that represents me, myself and I! I have no other interests behind Lectern! Riffs, songs and whatever, must be impressive! Fucking massive! It is also related to the production, of how every single song sounds! Back to the structures' speech, it is what bewilders and misleads while someone listens to us! It is not how skilled you are, or how much the riffs are talented! The ability is to check them out, to put them in a weird consequence, and it is not simple composition! Everytime shape changes! You can have the right track, but if you are not able to do the work I was speaking above right now, so, it is a sort of an impasse! We still have a huge amount of new riffs: will be there a progression? It is and it always be death metal, the difference is made by riffs, not only for how you perform them! Technique means method, not how good you are playing your instrument only! Death metal is not an exercise of speed and how many notes someone can organize in a new way! If you are not original you are stagnant, they say! No! If you are not death metal, you will never be death metal! Fact!
MR: Thinking back at your career with Lectern, do any memories or experiences stick out as particularly memorable, something you remember clearly to this day?
Fabio: The fortune of being here since 1999 and of one thing I am really proud! The gig with Incantation! As for the rest, luckily of three records so far, which allows us to be still on the scene! If I think back how many line-up changes I stood, it could be a new sport! Words like career and fans are for bands like Morbid Angel, we are not so legendary!
MR: Even though you have just released a new record, do you have any more releases planned in the near future?
Fabio: Lectern without new songs and new albums would be fucking nothing! We have new lyrics, songs and single riffs ready. Yes! We must unfold the new beast yet into this world! But I think, it's still too early to speak about that! One song is ready!
MR: Are you planning to tour in order to promote the album? Given the choice, who would you prefer to tour with?
Fabio: We will tour through Europe with Anal Vomit in June and July! We have shows confirmed for this tour in Italy, France and Belgium. We won't play in Germany, Finland, Denmark and Poland, we will be replaced by Fin, as the tour splits in two legs. We are waiting for other dates to be announced, hopefully we will also play single shows soon.
MR: As a small easter egg for our readers, could you share with us what your favourite Lectern track is and why?
Fabio: Easter? What is that shit? Nail Christ once again and leave him eternally on the cross! Rotting flesh, plunder for the vultures! Eggs are usually full of demonic surprises which are gonna kill you! The soundtrack of this havoc will be Deheadment For Betrayal!
MR: Finally, thank you for taking the time to answer our questions. Is there anything you would like to share with our readers?
Fabio: Satanizing everything that sorrounds us will be the only word!.