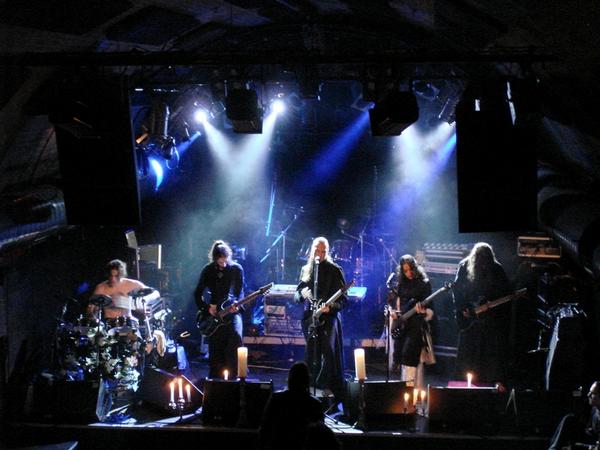 Liturgy of Decay (France)
23rd January 2017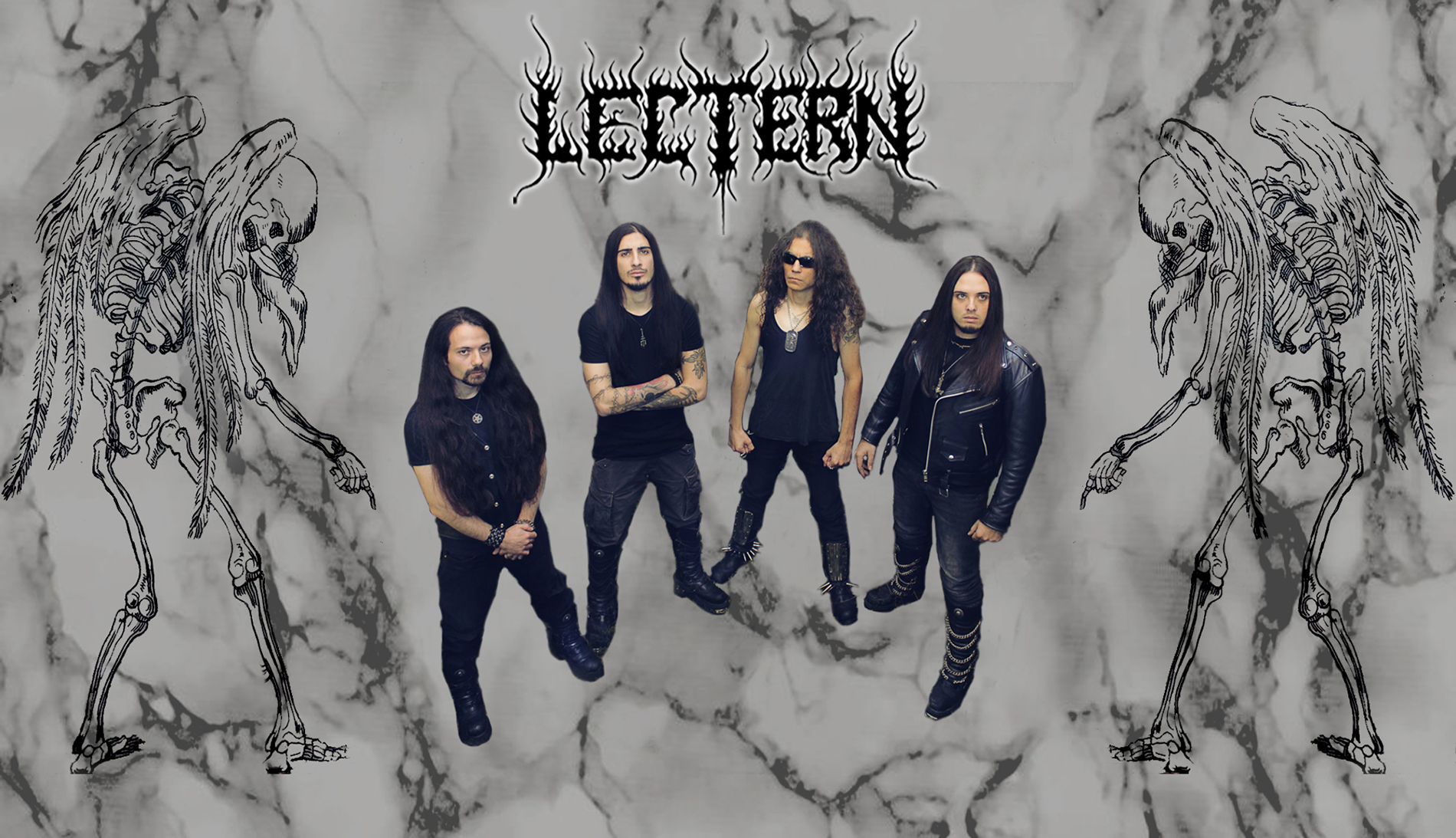 Lectern (Italy)
26th March 2018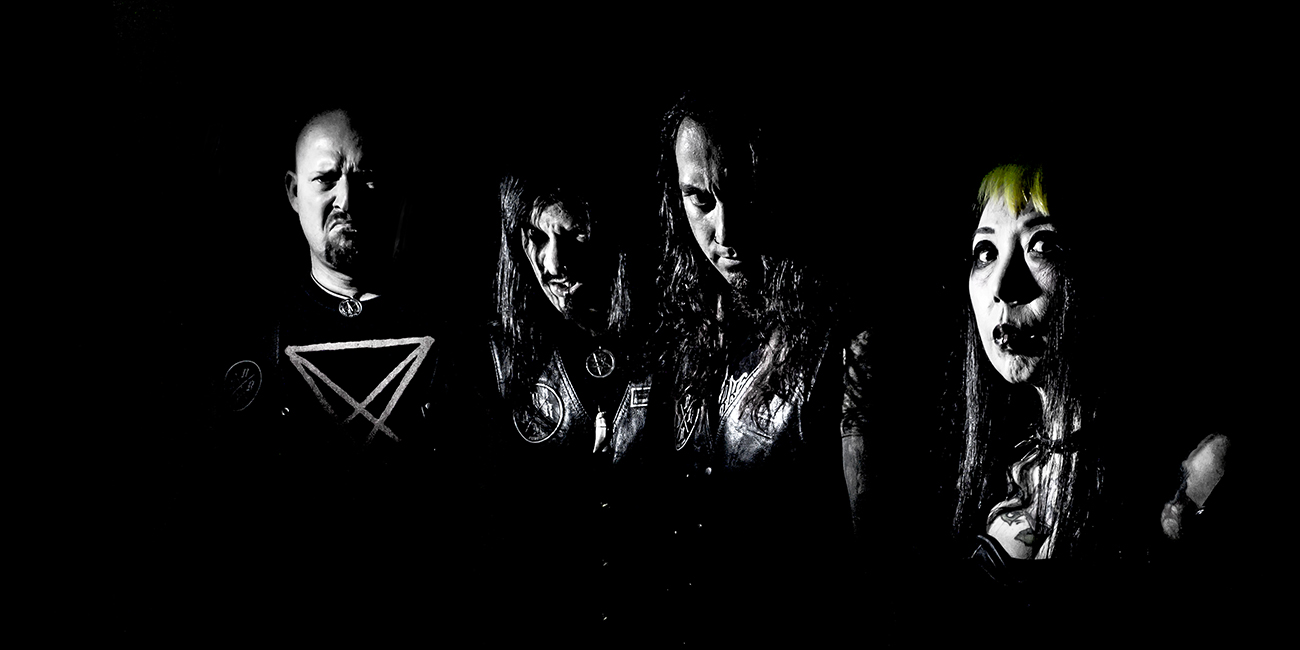 NervoChaos is a metal act founded in spring of 1996, with the main focus of creating extreme music. The band is led by drummer Edu Lane, a busy man in many spectrums and facets of the music industry. Recently, I've had a little chat with this hard-working frontman talking about his dedication and work on metal scene for so many years and esp. about their latest release Nyctophilia which we liked a lot at Metal Revolution.
MR: Hey Edu. Thanks for taking your time doing an interview for our webzine.
Edu: Thanks for the opportunity and for the support! It means a lot to us!
MR: Apart from being the drummer, you're also a founding member of NervoChaos. Tell us something about the very beginnings of the band. What made you form this band, and can you reveal some details from the beginning of your career?
Edu: We've started the band in September 96 from the ashes of Siegrid Ingrid. We were having lots of problems with the singer of that band (and owner of the band's name) and we decided to form our own band. We were feed-up with all the trend flooding the scene and we wanted to do a band that could play extreme music and not be limited to musical labels/styles. We've released 3 demo-tapes (1996/2000/2004) , 7 studio albums (1998/2002/2006/2010/2012/2014/2017), 1 live album (2011), 1 split (2016) and 4 DVDs (2013/2014/2016/2017) until now and we're always searching for our own sounding, our own trademark. We're not afraid of touring and we've been touring since the beginning of the band. We've done several tours in Europe, USA, Asia, Latin America and once in Africa too. It's a long rocky road since 96, but I never imagined we would made this far despite all the obstacles along the way. We're not trying to be the fastest or the goriest band on the planet, but we're passioned and true to our proposal/music/art and we're a touring band. Success for me is being an active band that keeps releasing albums and doing tours. It's for passion, not fashion!
MR: What is the meaning and inspiration behind the name NervoChaos?
Edu: We wanted a strong name, combining Portuguese and English language and also that could relate with the music we do and the city where we come from. So 'Nervo' is in Portuguese and it means 'Nerve' and 'Chaos' is in English. I believe it represents very well the type of music we play and where we come from. That's the real meaning and inspiration behind it.
MR: You're also a representative/a head of the South American office of  Alpha Omega Management. You're a very busy man, how do you find time for all these activities? 
Edu: It gets crazy sometimes, but I love what I do and I do work constantly and continuously with it. It's not like a 'normal' job where you work from 09 to 05 during the week days and after that you turn your work switch off… I work everyday, either composing for the band or dealing with the PR, booking, rehearsals and all other band's activities plus I do represent some acts and do booking and management as well with Alpha Omega. The internet and the technology do help to make the whole process possible.
MR: How would you describe your sound to someone who's never listened to NervoChaos? 
Edu: I think the best term would be extreme music. We're an old-school blackened band highly influenced by old-school Thrash Metal, Black Metal, Death Metal, HC/Punk and also by traditional Heavy Metal. We're not limited to a music label/style (such as Thrash Metal or Death Metal or Thrash Death Metal…) so we prefere to describe ourselves, when needed, as extreme music.
MR: Can you introduce your new (seventh) studio album Nyctophilia?
Edu: We have seven studio albums and I can tell you that the new album Nyctophilia is my favorite! We've managed to combine all the band's elements and previous albums in one straight forward old school album. We've evolved as a band, we're more mature and closer to our own sounding/trademark, so Nyctophilia is a very old-school Metal album with some HC/Punk elements added to it plus blackened lyrics. Fueled blackened extreme music.
MR: You know that Nyctophilia was named as 'album of the month' in our webzine? How has the reaction been from other metal media and fans?
Edu: That's awesome!!! I wasn't aware of it, but I can guarantee you that we fell extremely honored to be named "album of the month" by you guys!!! Such an honor!!! The new album will be out on April 7th worldwide, but so far we've received some excellent reviews/feedback from the media and public. We're playing 3 or 4 new songs at our shows and the reaction has been exceptional!!!  We're very happy with our new album and we hope people enjoy it as much as we do.
MR: Apart from Occult & Satanic what are some of the lyrical topics and subjects the band explores on Nyctophilia?
Edu: In the new album songs like 'Moloch Rise', 'Ritualistic', 'Ad Maiorem Satanae Gloriam', 'Season of the Witch', 'Waters of Chaos', 'The Midnight Hunter', 'Rites of the 13 Cemeteries', 'Vampiric Cannibal Goddess', 'Stained With Blood', 'Lord Death' and 'World Aborted' are about the occult arts, or satanism, or mythology or about darkness. Only 'Dead End' and 'Live Like Suicide' are about envy and betrayal. That's why we choose Nyctophilia as the title for the album, once it embraces the whole lyrical and musical content of our new album.
MR: Can you tell us something about the recording process of Nyctophilia? Last summer you were in Italy, (Alpha Omega Studios) to record Nyctophilia. Why?
Edu: We decided to record it outside of Brazil for the 1st time. We wanted to try something different and when we finished the European summer tour last year, we headed to Italy, at Como City and stayed for a whole month at Alpha Omega studios to record our new album. It was an unique and awesome experience and it helped us wrap the whole album properly. We're very happy with the final result of the whole album. Alex Azzali did the recording, mixing, mastering and producing of the album with us. We've worked with him in the last 2 albums, but always in Brazil. We've recorded 13 tracks over 40 minutes of unreleased music.
MR: What are some of the bands or musical styles that have had an influence on your newer music and also what are you listening to nowadays?
Edu: I still listen a lot to all the classic bands such as VENOM, EXCITER, DIO, IRON MAIDEN, SLAYER, CELTIC FROST, SEPULTURA, NAPALM DEATH, METALLICA, POSSESSED, DARK ANGEL, G.B.H., D.R.I., R.D.P., EXPLOITED, MAYHEM, DOOM, E.N.T., CANDLEMASS, UNLEASHED, GRAVE, INCANTATION, JUDAS PRIEST, DISMEMBER, IMMOLATION, MOTORHEAD, MORBID ANGEL, DEICIDE, SAXON, THE ACCUSSED, CANNIBAL CORPSE, DEATH, OBITUARY and many more to list. I also listen to some other music styles artists such as JOHN LEE HOOKER, HOWLIN WOLF, ZZTOP, ENNIO MORRICONE, PAGANINI, WAYNE HANKCOCK and others.
MR: Do you have to pinch yourself when you realize that you're privileged to make music you like and to share the stage with some of your own heroes?
Edu: Yes!!! It's crazy…total madness!!! I would never ever dreamed of it and when it happens it's unbelievable, such a strong and great energy, it's magical! I do feel lucky and privileged to be doing what I love and being able to meet and share the stage and time together with amazing people…heroes that became friends and all the good friends we make and meet along the way.
MR: What do you enjoy most about touring?
Edu: I believe a real band is a touring band. It's the only way to survive and succeed in this business. I love to travel and if I can combine that with my other passion, which is music, I'll have the ideal "job". So been able to travel around the globe, meet old friends and make new friends, share our music with people that enjoy it and support it, learn about new cultures and how we're all connected by the extreme music, and playing my music are the things I enjoy the most about touring.
MR: Nervochaos is considered to be a very hard working band that plays an aggressive and extreme style of music. How do you feel about labels and the whole genre mongering? Does it affect the band and its respective sound?
Edu: We don't like to be classified under only one label/style, it's too limited to the style of music that we do. We mix a bunch of different styles of music and influences, but we're not trying to copy or be clones of any particular band. Our proposal always was (and will be) to play aggressive, raw, dark, nasty, old school music and not be limited by any specific style of music. It's doesn't bother us or matter to us that some people like to classify the band (or bands) under a specific  style/label of music. We are what we are and we'll never going to change it. We do music that we like, that we fell it, that we can play and for the people that appreciate it. We're not worried about anything else.
MR: So tell us: What's next for NervoChaos? Promotion activities? 
Edu: We just finished a 15 dates Latin American Tour with Krisiun. The new album will be released on April 7th. On early May we have a 9 dates Asian Tour with Krisiun and after that we'll continue touring Asia and Australia until the end of the month. We're doing a 65 dates Brazilian tour in June and July and we're planning on touring Europe in September and October…maybe November too. We've also released 3 video clips for the new album. We'll tour full speed ahead until probably late next year with this new album.
MR: Before we wrap up this interview, do you have any final words or massage to your fans?
Edu: Thanks to all our fans for all the support, it means a lot to us and without you guys we're nothing! Thanks a lot MR for such an interesting interview and visit us at www.nervochaos.net for updates. See you on tour!