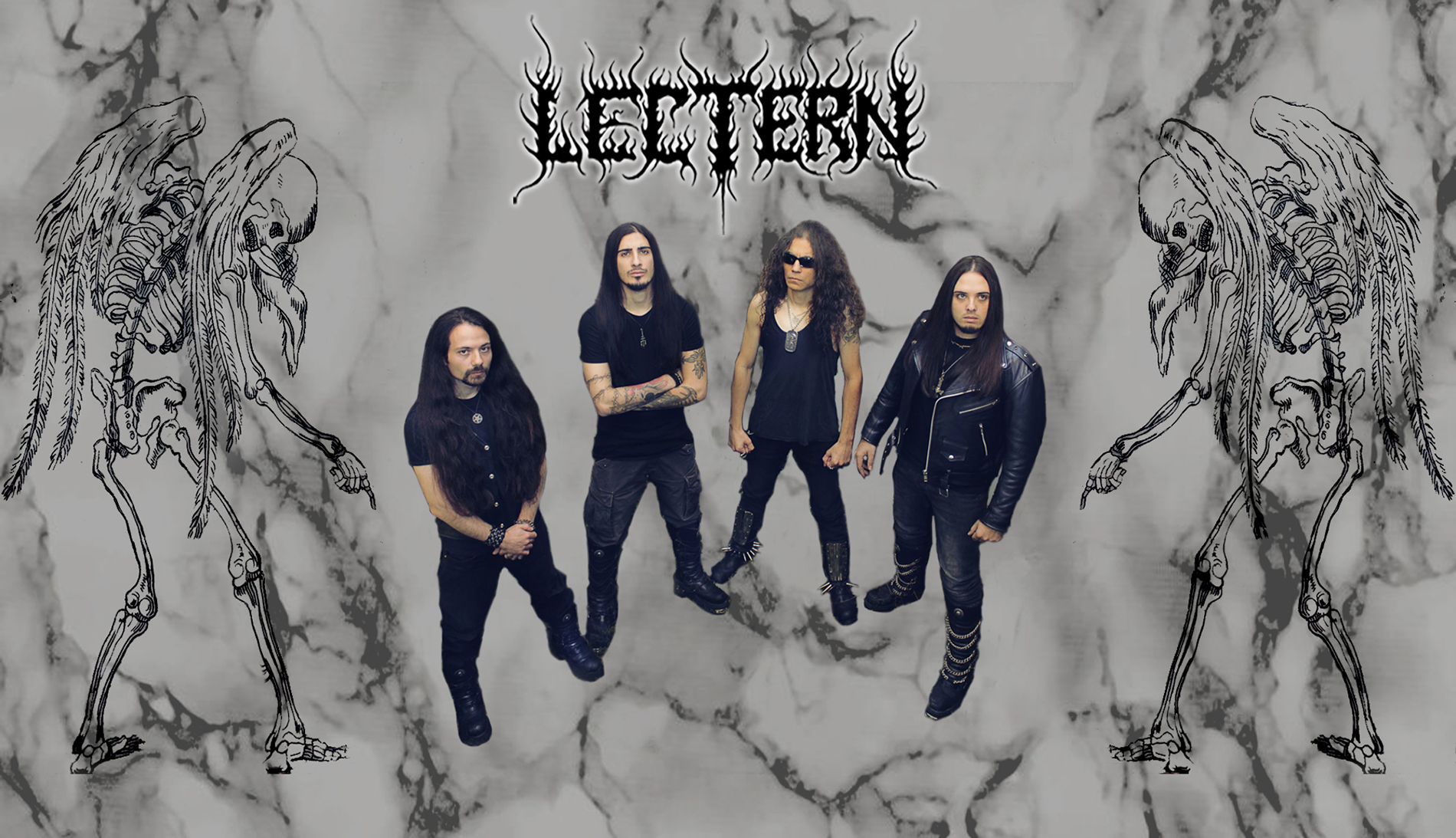 Lectern (Italy)
26th March 2018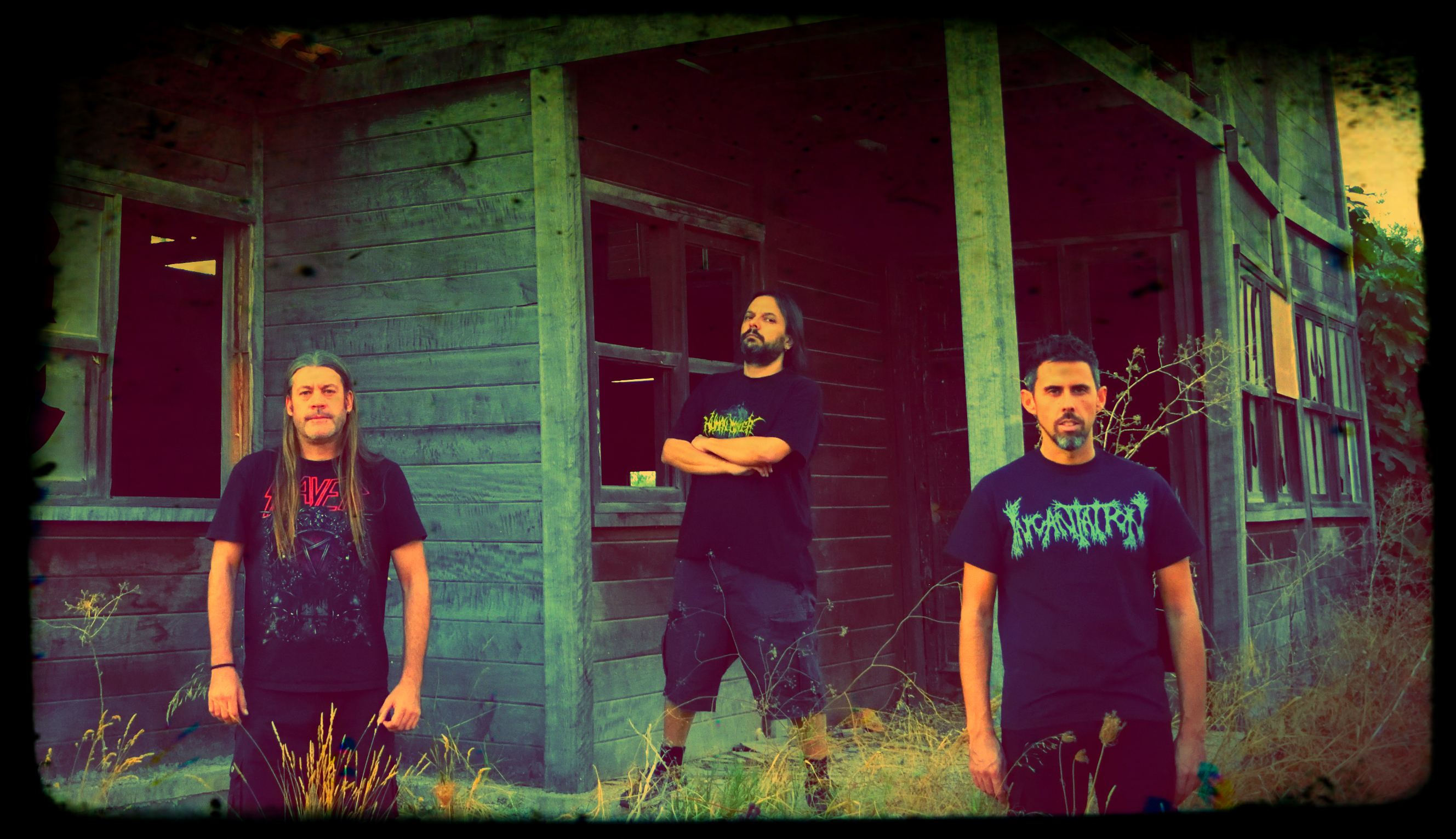 Murderworker (Spain)
25th September 2018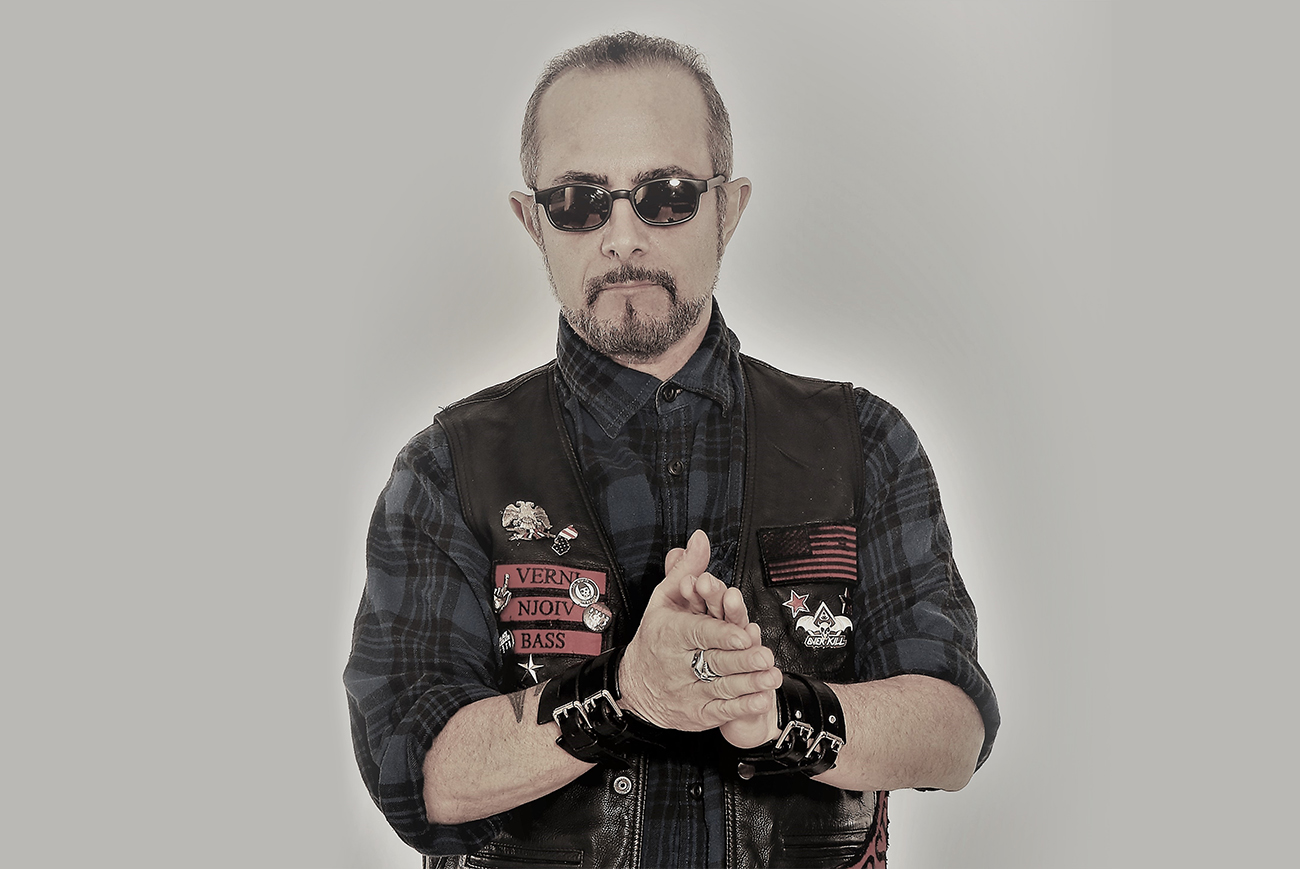 You are probably familiar with the name DD Verni, the legendary Overkill bassist and founding member. On October 12th he will release his debut solo album, Barricade, featuring a lot of special guests. We were offered an available slot in order to talk to this hard-working musician. Here's what came out of our brief talk.
MR: D.D. Verni; first let me thank you for taking the time out to answer some questions for our readers. I'd like to start by congratulating you for the release of your latest debut solo album Barricade. So, why do a solo record?
D.D. Verni: Honestly, for fun. It's kind of simple. Writing songs and recording, working with new guys always a great experience.
MR: Can you introduce Barricade shortly to our readers and your fans? I've read somewhere that one can hear some metal, punk and classic rock there. How would you describe the sound on this new opus?
D.D. Verni: Yeah I guess that pretty accurate. Lots of different kinds of Trouble, but tried to keep the energy up. Plus I'm doing vocals on this so I had to be comfortable with the tempos and stuff.
MR: How long did it take to record the new album? Utilized any new recording techniques?
D.D. Verni: I did it over a period of time. Because it's not Overkill there's no deadline or rush for a release. I am always writing and songs start to pile up, and when they don't fit with Overkill I put them a lot and after I have a bunch I try and decide what they will be in this case it was a solo record. I have my own studio so that makes life easier as far as working when I want without it being forced to be quick.
MR: First single has been released. What can you tell us about "Fire Up"?
D.D. Verni: Probably the most metal song on the record. Basically about just letting go. Anyone who loves metal knows the feeling of hearing that music and getting all fired up… so it's basically a song about that.
MR: The album features a lot of special guests. Can you reveal any of the names involved in this project and how did you get them involved?
D.D. Verni: Sure, Jeff Loomis from Arch Enemy, and Bruce Franklin from Trouble. Jeff from Annihilator, Mike from Symphony X, Angus from Trans Siberian Orchestra, Virus from Dope and Steve Leonard from a band called Almost Queen. I sent over songs and they did a solo when they had taught sent it back. It was a lot of fun to do it that way, all the guys were very generous to contribute.
MR: After all these years of writing and recording how do you constantly come up with new fresh sounding material without falling into the trap a lot of other bands do by repeating themselves? Or put differently, where did you found an inspiration for Barricade?
D.D. Verni: Like I said I am always writing, so a lot of things don't fit with Overkill so I need other outlets for that music. I guess some people only write when they need to for a release, but for me I am always writing and creating, that is a lot of fun for me and something I have always done.
MR: D.D. I'd like to talk to you about touring. Have you arranged any dates for live shows in support and promotion of this new album?
D.D. Verni: We are talking a bunch about that now, I think it would be fun to do. We'll have to see what kind of opportunities come up, but I hope it does happen.
MR: Any chance to see you in Denmark or anywhere in Europe soon? I know you've played 'Copenhell' last year with Overkill.
D.D. Verni: That was a great show, Copenhell was a really good festival. Like I said we'll have to see I would love to get over there.
MR: In a support of Barricade, will you also play some Overkill songs, or just your own from this new album? Does performing the older material ever get to be routine or less fulfilling?
D.D. Verni: Nah no Overkill, maybe some of my other band The Bronx Casket Co. Performing never is routine, I love touring still love doing shows, even songs we have played thousands of times are still fun… each show is still unique and different.
MR: D.D. you have been in this business for quite sometime, why do you think you have lasted so long in an industry that see so many artists come and go?
D.D. Verni: Probably because of my work ethic. I was raised in a big Italian family where I was taught you always work hard. Whether you need to or not, don't slack off and sit around… it was kind of always taught to me that way. So with Overkill and other projects I kind of always move forward that way… I like working.
MR: While talking to most musicians they tell me always that their latest record is also their favorite. From all the albums you have appeared on what one would be your favorite to listen to and why?
D.D. Verni: Well I'm the same… I really like all the things I have done, but don't really go back and listen to older stuff, maybe here and there, but for the most part I am usually focused on what is new.
MR: Over the years you have had the pleasure of working with many talented musicians, who have you learnt the most from?
D.D. Verni: Ya know everyone you work with you learn from. Even seeing how they approach a song, or
how they record or what their thoughts are on things.
MR: You're a Jersey metal legend, but how do you still find energy and time for all these projects after being on the stage for so many years? What inspires and motivates you through all these years?
D.D. Verni: I just love it… still do after all these years. I am a big metal fan and I buy new albums all the time, I am always inspired and trying new ideas and songs. I would never be one of those guys that has trouble coming up with new ideas… I always have a bunch of stuff going on.
MR: What is the next thing we can expect from D.D. Verni?
D.D. Verni: Hopefully some touring. We are looking into some shows now so that could be interesting.
MR: Last message for your fans and our readers?
D.D. Verni: Get a copy of Barricade! …and hopefully we'll see you out on the road somewhere.
MR: Thank You for taking some time off to talk to us.
D.D. Verni: Thank You!