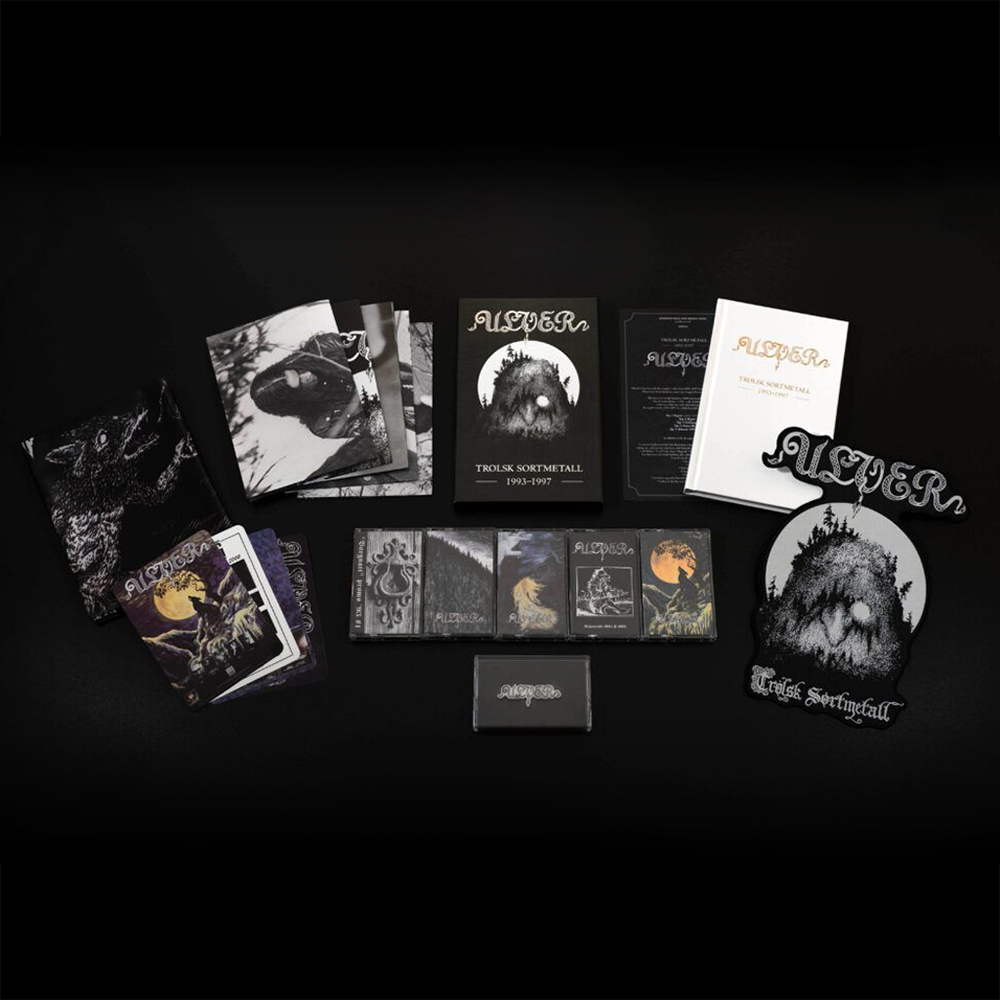 Ulver – Trolsk Sortmetall 1993–1997 – 5-Tape Box
13th April 2023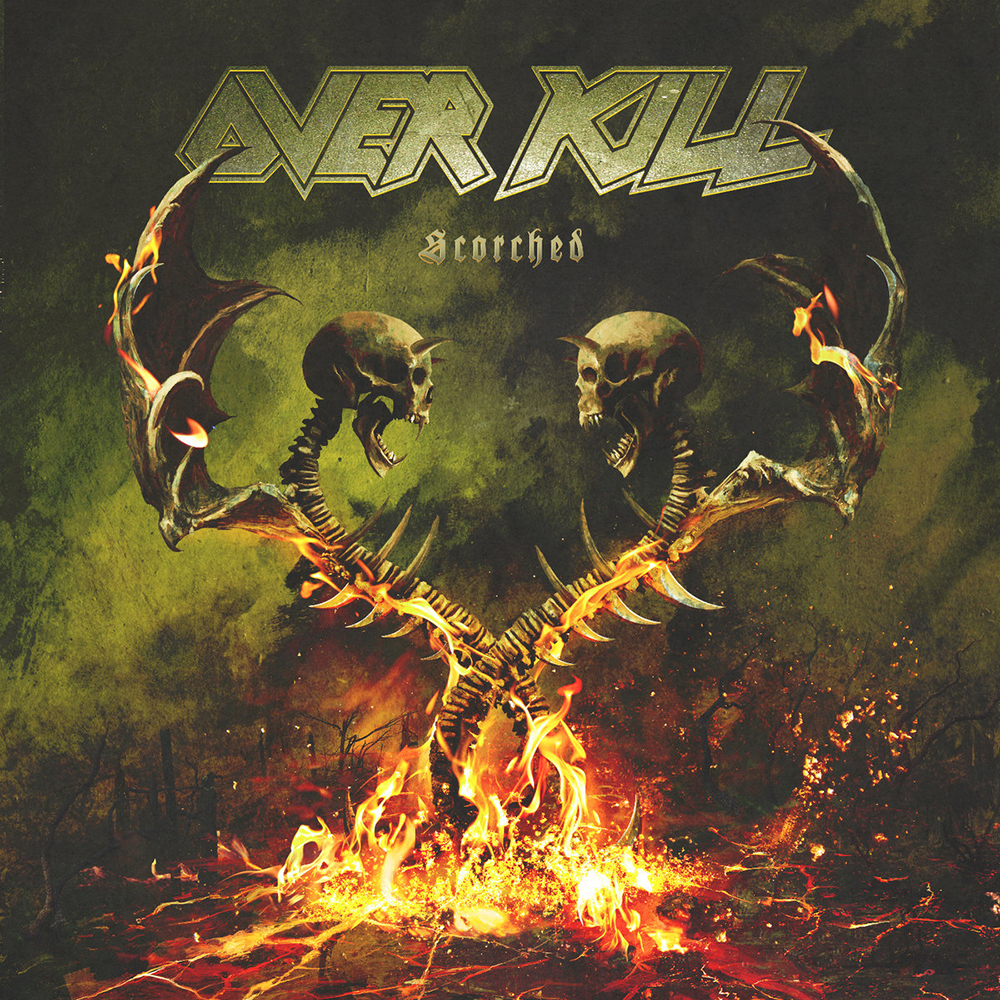 Overkill – Scorched
14th April 2023
Written in Blood – Written in Blood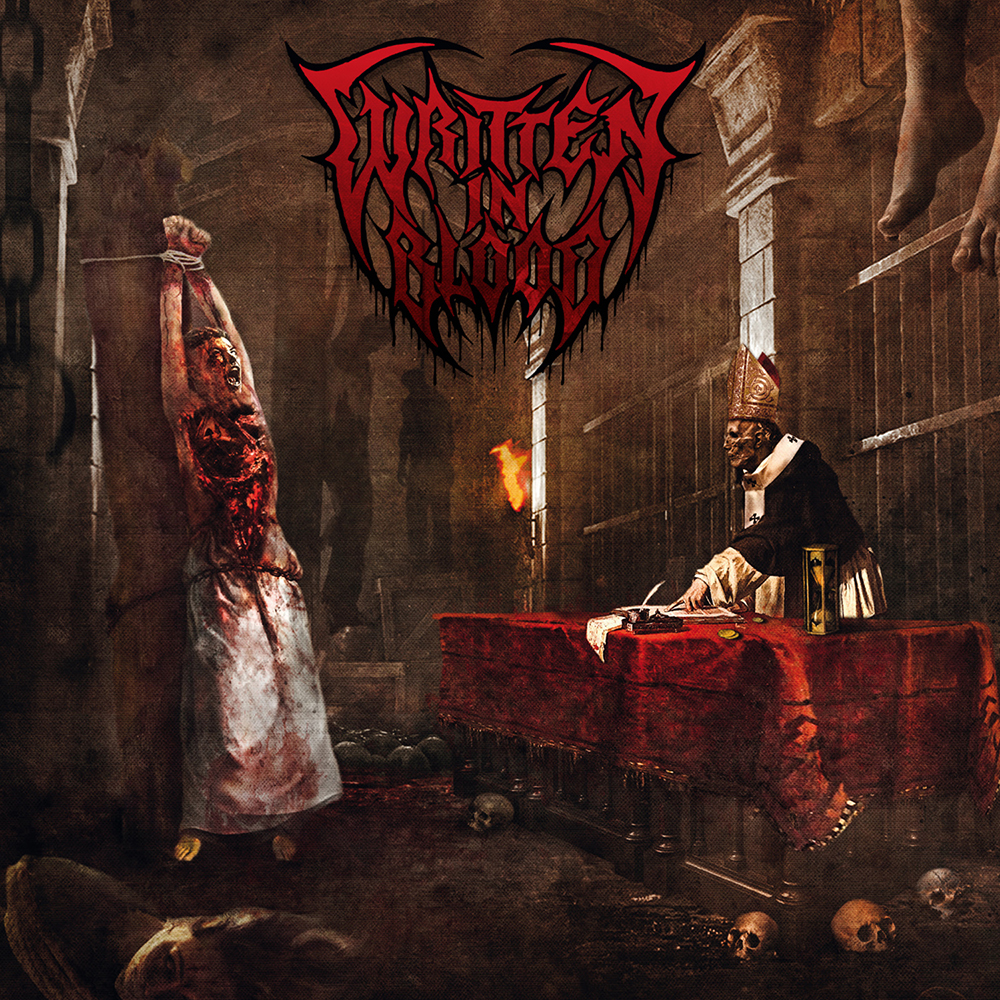 Label: Trollzorn Records/Sure Shot Worx / Release date: 2nd December 2022
At the end of 2019 the former God Dethroned bassist Bert "Beef" Hoving brought an idea to form a new band. He contacted some members from previous projects, and Written In Blood was founded later same year. Apart from the aforementioned Bert "Beef" Hoving (bass & vocals) the band currently consists of Marcel Heutink (rhythm guitar), Tom van der Storm (lead guitar) & Jos Eggens (drums). The initial idea was to create music that is still death metal, but with recognizable songs, and with a great amount of melody, rather than having the full focus on astronomic and relentless speed. In 2001 they've released their first Demo, and a year later their debut full-length was released through Trollzorn Records. It's this self-titled debut that I've been listening to for the last couple of days.
Written in Blood contains nine tracks with a distinctive character in what I would call an old-school & extreme death metal with many melodic and melancholic elements. The album begins with the slow opener called "Slithering Snakes". The first sounds one can hear is the rain, followed by some spoken words and the sounds of rattlesnakes. It's followed by some equally slow yet heavy riffing and overall dark tones. A self-titled "Written in Blood" comes next. Unlike it's predecessor, this song is really fast, heavy and intense with pungent guitar riffing, melodic guitar & bass lines and rather outstanding & incredible drumming. "Germanic" is the first song that Bert wrote lyrics for. It's another very strong track, dealing with the slaughter of 3 Roman legions in Germania. Lyrically it's a very strong song, and instrumentally it's more into the heathen/pagan/black metal manner. Next track is called "Wilde Jacht", it begins with some thunderstorms, and the sounds of a beast frightening the herd. It's a harmonic song where they again draw inspiration from the nature and fight for survival in a hostile environment. "Ghouls of the Forest" continues more or less in the same way, and the lyric video for this particular song can be seen below. "Thrown into the Bog" is another song with a nice set-up and strong songwriting, mainly characterized by slow riffing combined with the characteristic double bass drumming. "Witte Wieven" is another slower and more melancholic track, completed with lamenting & passionate female vocals paired with some dual guitar harmonies. "Heathens We Are" is a bit more aggressive with deep and dark vocals and a simple yet effective riffing. The album closes with an instrumental track called "Return of the Ancient Gods". Funny thing about this particular track is that it has at least two minutes of an uncanny silence before instruments come in.
Written in Blood might not be most groundbreaking, highly memorable nor the most innovative piece of music ever created, but I'm confident, with its distinctive character and diverse songwriting, it will draw the attention of not only death metal fans, but also fans of other sub-genres who like their music diverse and varied. Esp. recommended for fans of God Dethroned, Mandator, Bolt Thrower, Amon Amarth, Goatwhore, Kataklysm and similar extreme metal acts.
For additional info on this full-length nine-tracker debut visit https://writteninblood666.bandcamp.com/album/written-in-blood or just their main website for all necessary information on this hard-hitting quartet from The Netherlands at https://writteninblood.nl/