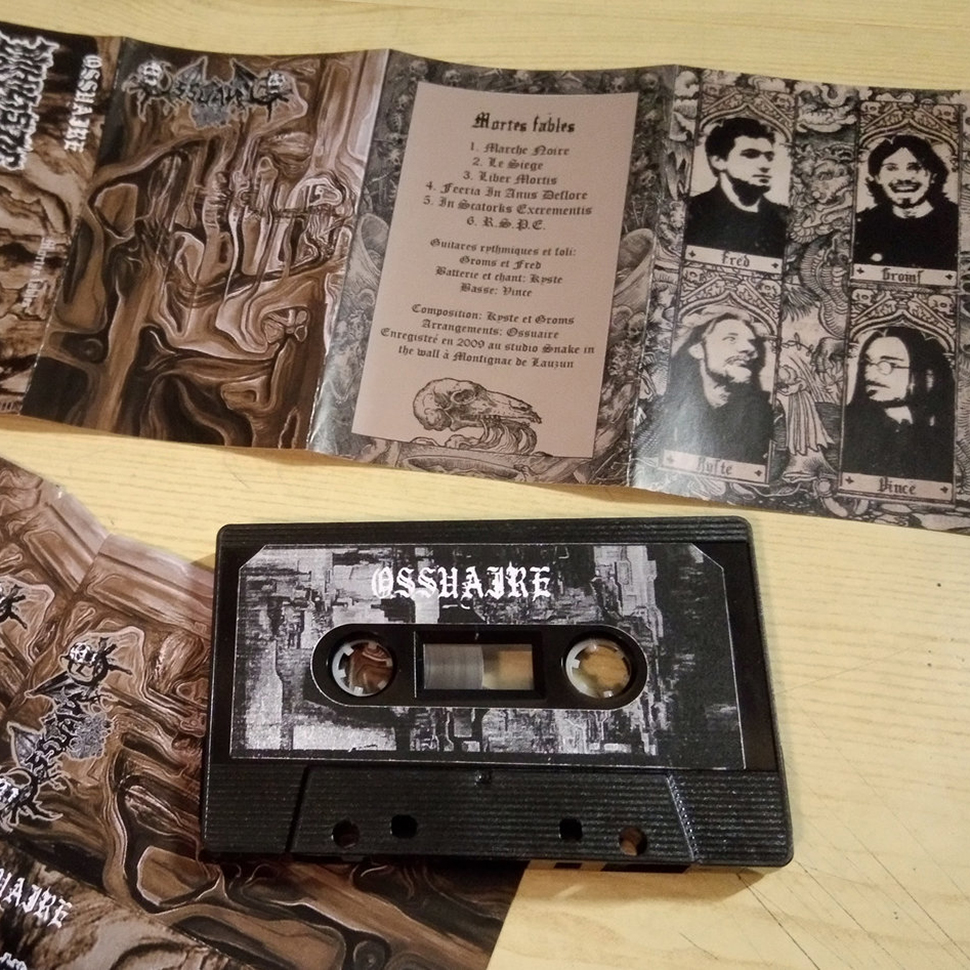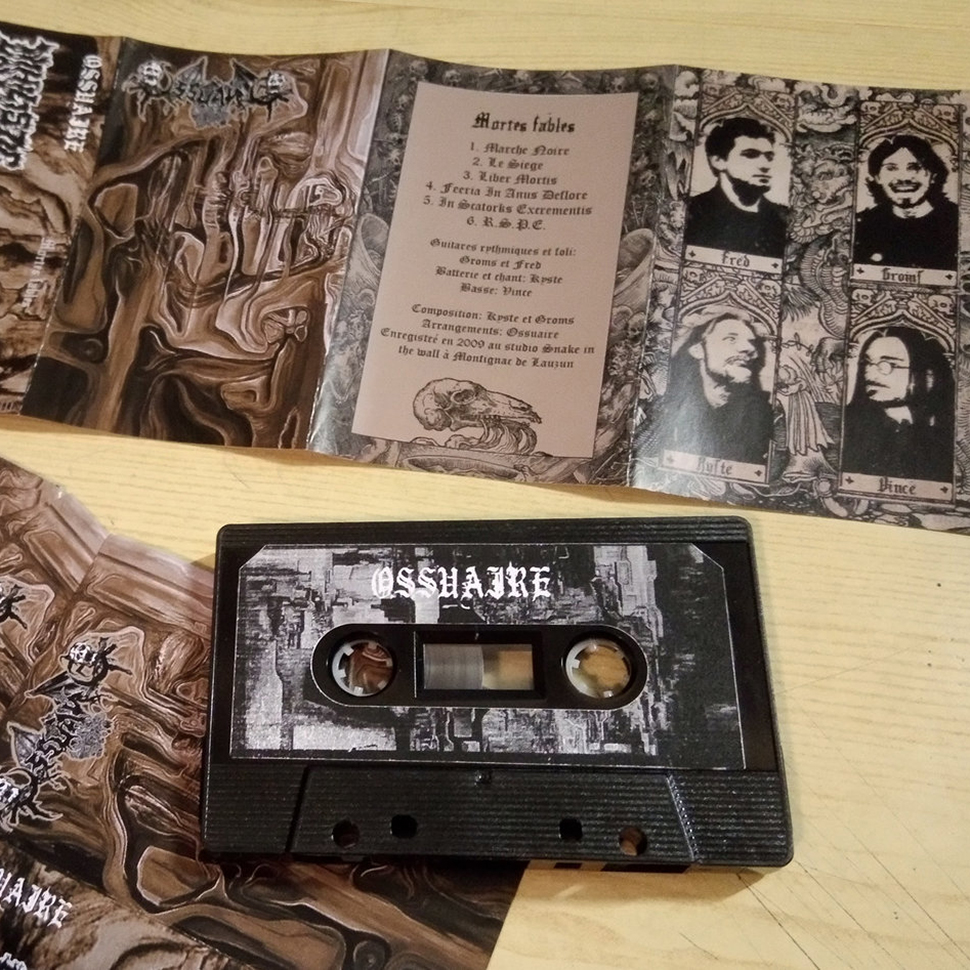 Ossuaire – Mortes Fables
8th June 2021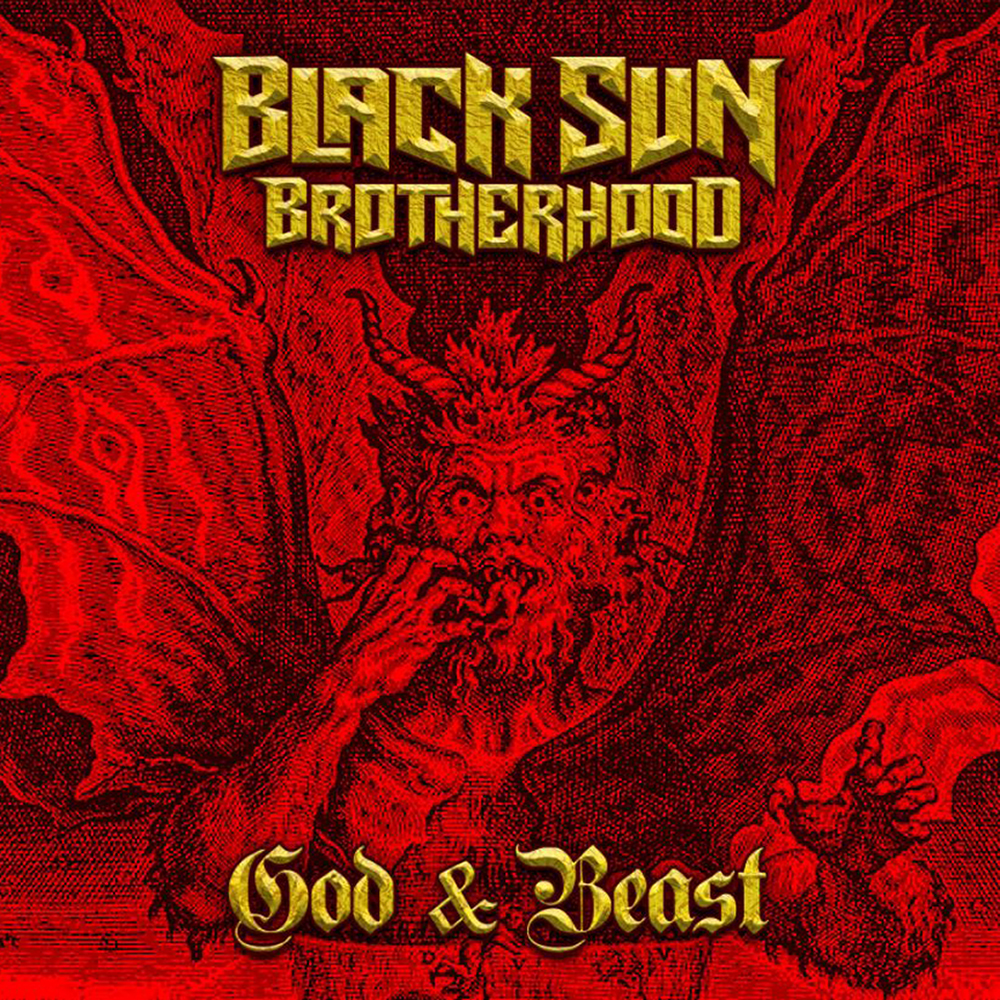 Black Sun Brotherhood – God & Beast
12th June 2021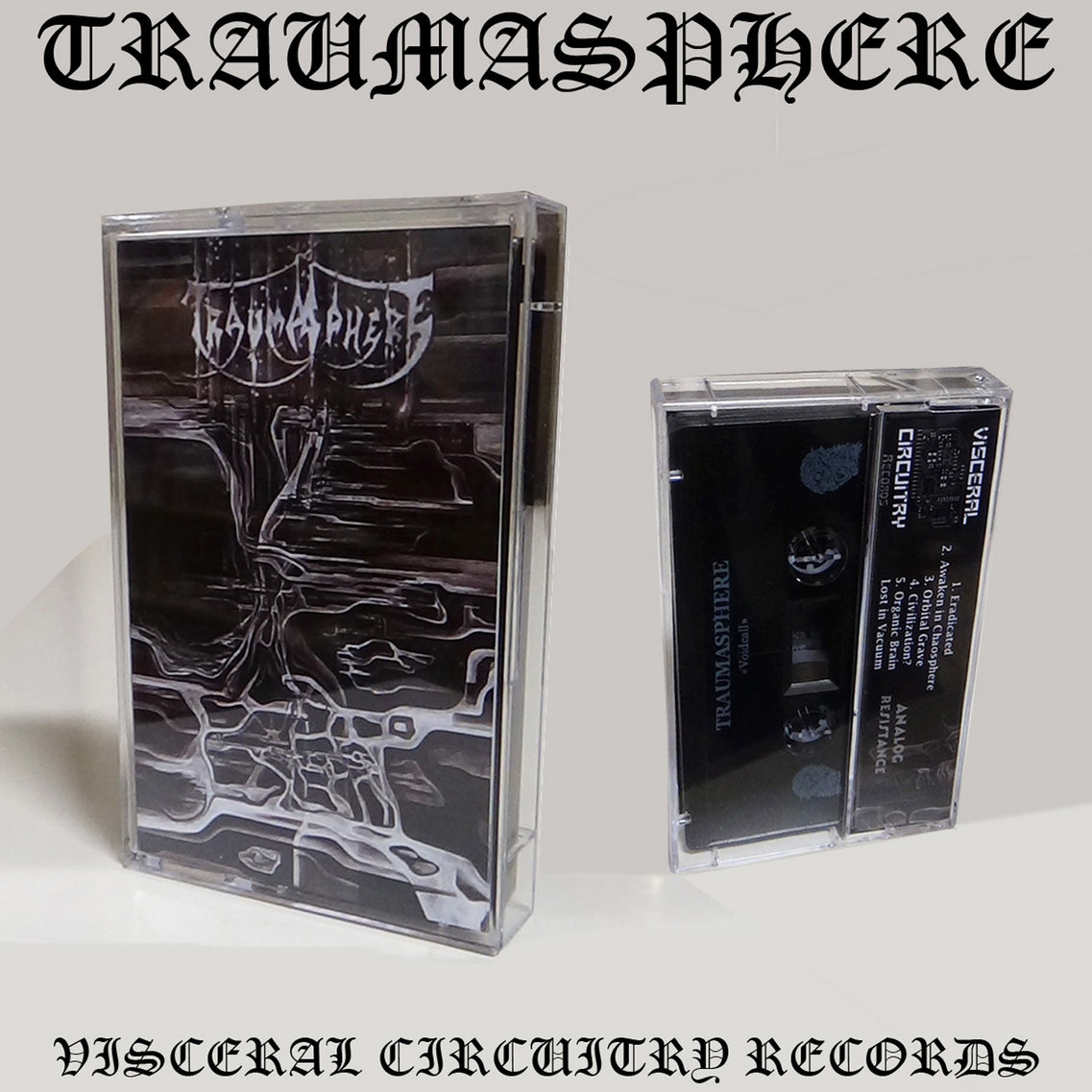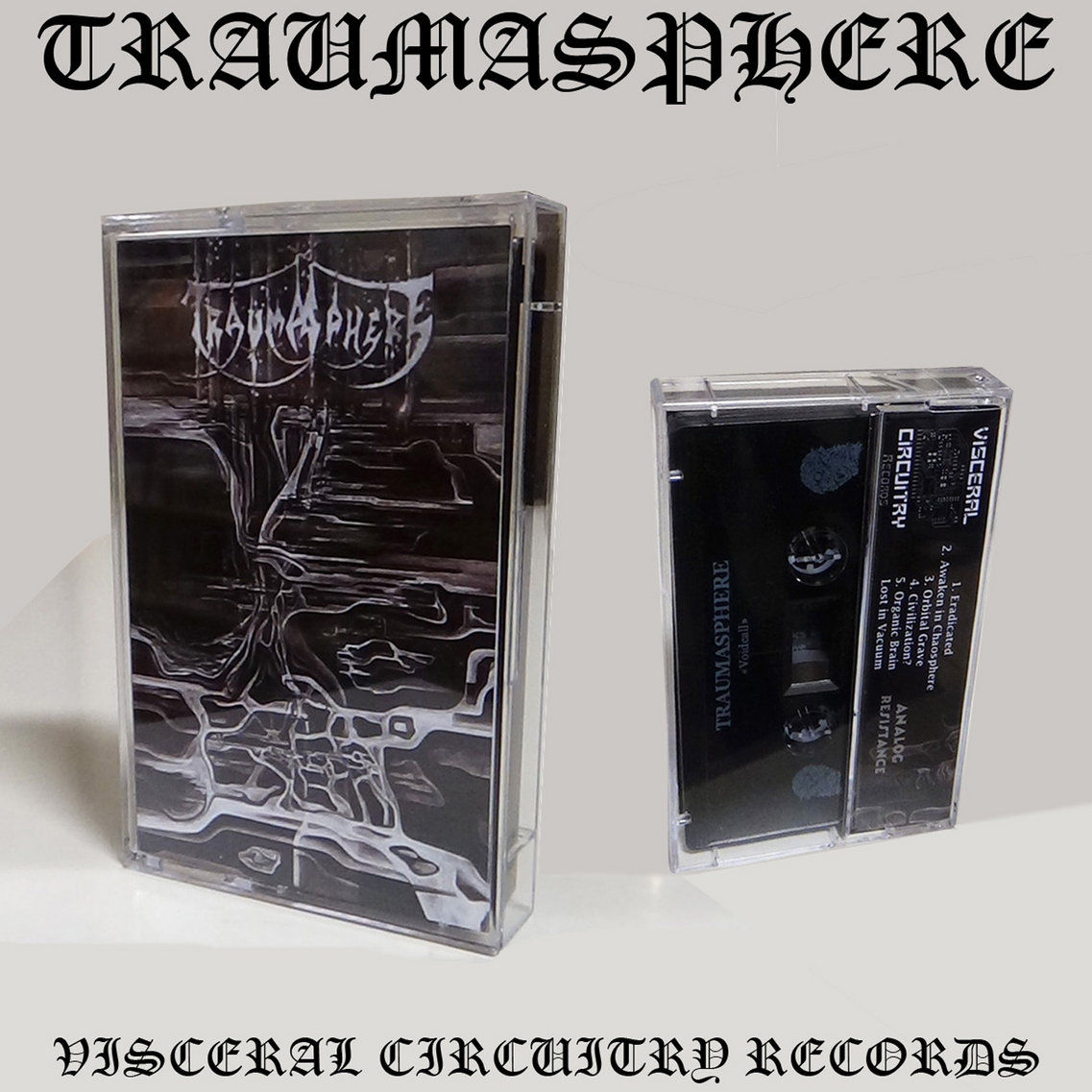 Label: Visceral Circuitry Records / Nihilistic Holocaust / Release date: 1st December 2018
Traumasphere is, or should I say was, a death metal band from France. It's has been formed as a duo between Ivan Sikic (vocals, guitars and bass) and Guillaume (drums and keyboards). After releasing their 2001 demo entitled Voidcall, they changed name to Abyssal Suffering and then to Ummon.
What we have here is a reissue of the only Traumasphere demo which originally dates back to 2001. The demo was released as CD and it recently got a limited to 100 cassette tape reissue with different cover artwork. What can you expect from this Traumasphere demo is old school death metal with signs of progressive/experimental metal. Voidcall demo consists of five relatively short tracks, thus this review will also be relatively short.
So, let's look at the music and those five tracks. The first single and opening track is called "Eradicated" as it kicks in with this old school death metal riff and the classic growling vocals. The bass intonations are also well executed when needed. There's also this slow break in the middle of the song, followed by some melodic passages. The lead guitar parts are equally good and pretty much done in the early 90's way!
"Awaken In The Chronosphere" is a bit more obscure and not so traditional old-school death metal track. There're numerous tempo and rhythm changes with a progressive touch. The numerous rhythmic changes provide this progressive touch. Some riffs are chaotic, but also technical and progressive, showing that this band was not all about brutallity and insanity.
"Orbital Grave" is a keyboard/synth driven instrumental track, unlike any other song on this demo. Not much to say about it really, other than suggest it being used in some horror movie intro!
"Civilization?" comes next, kicking in with a typical old-school death metal sonic assault style. Fast and technical guitars, growling, deep growls (with whispering voices towards the end), and chaotic bass and insane drums are some of the trademarks of this particular track.
The last and closing song is entitled "Organic Brain Lost In Vacuum" with its evil and hellish drive, twisted harmonies, nice edgy riffs and perfectly placed solo breaks, make this song raise above the rest. Overall production is raw and sometimes chaotic, but also where every instrument somehow fits into place.
Traumasphere' demo Voidcall is a typical death metal demo of its time, keeping the old-school aura, yet still good enough to be enjoyed in 2021. Esp. recommended for fans of an old school darkness who need something more unusual, but also to those who dig Atheist, Demilich, Timeghoul, Gorguts, Atrophy, Immolation or Pestilence. The crushing and dark atmosphere mixed with the horror sci-fi inspired lyrics make Voidcall a must have if you like the aforementioned bands.
Further information can be obtained at https://visceralcircuitryrecs.bandcamp.com/album/voidcall