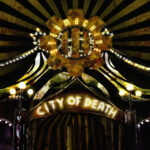 Steamachine – City of Death
24th October 2023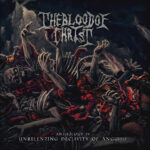 The Blood of Christ – Anthology IV – Unrelenting Declivity of Anguish
26th October 2023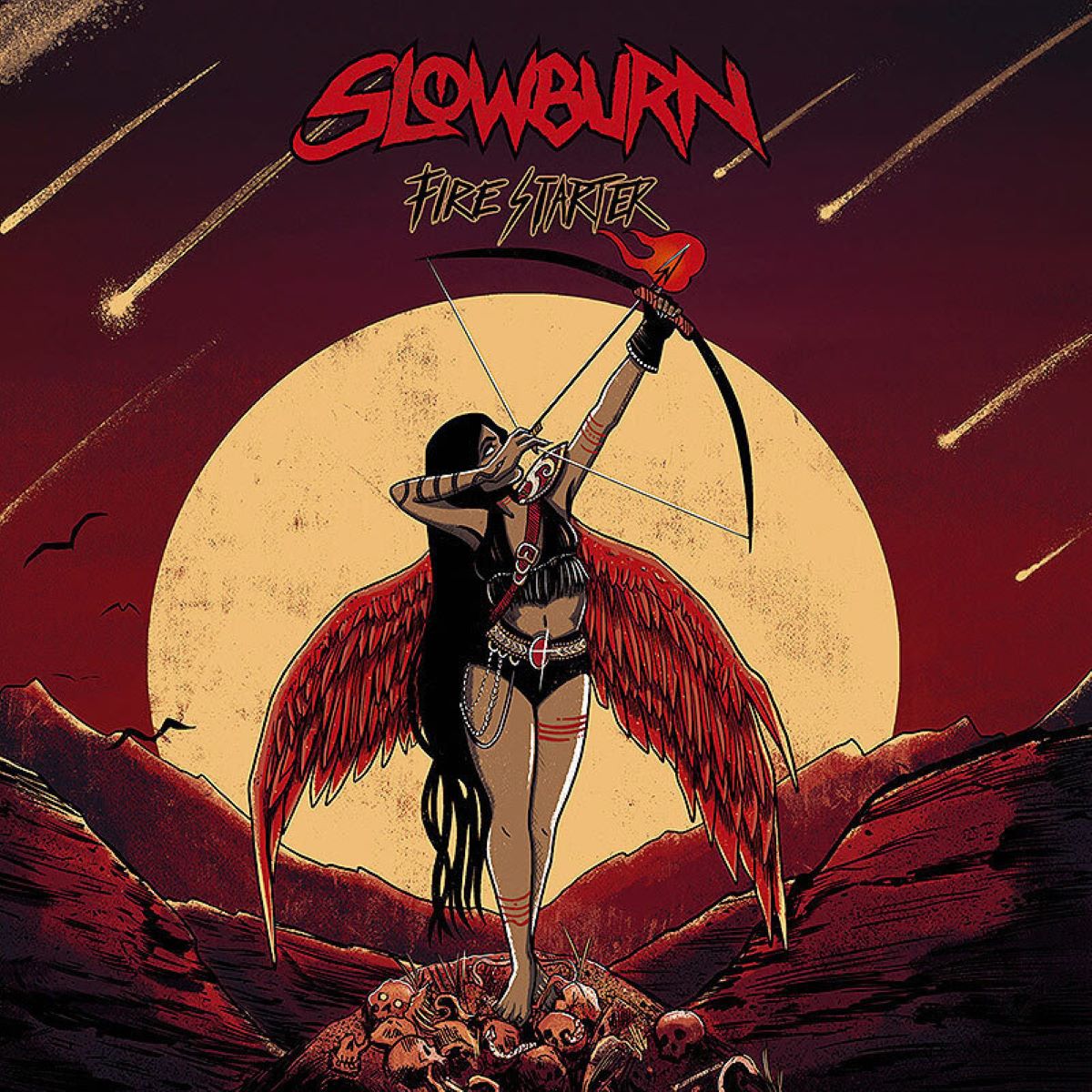 Fighter Records / Release Date: 17th October 2023
Is this 1985? Fire Starter is a time warp. The follow up to Slowburn's 2020 debut, Rock n Roll Rats. Album number two picks up where they left off, rocking your face off. The album delivers listeners to the Sunset Strip. The golden era of heavy metal, the 1980s. Press play and transport yourself to the rock n roll epicenter. Rock stars cruising on their Harleys, fans strut late into the L.A. nights, rock clubs at full volume up and down the Strip. The sultry Southern California summer nights are back. Forget the glam, this quartet deliver no frills heavy metal.
The album cover art portrays a winged warrior woman ready to loose a blazing arrow to the sky. She is perched on a mound of bones, her enemies vanquished. An otherworld landscape, a giant moon rising, meteors raining. Classic heavy metal album artwork.
The lead track, "Psycho War" is a scorcher, vocal pyrotechnics. A dose of speed metal and big metal heavyweights, think Saxon, Cathedral and Forbidden joining forces, making a modern super group.
Slowburn need to be added to the halls of legendary NWOBH bands, one issue, they are a Spanish quartet based in Madrid. No matter, they pay proper homage to all the metal gods with passion and skill.
The third track, "The Beast" is metal funk/speed/melodic all mashed up. This track is prime for a slot on Headbanger's Ball, if the groundbreaking, greatest of all metal music showcase still existed. For all the metal show hosts, don't miss out, play this album!
"Falling", the second to last track, the band displays their musical wizardry, changing tempos, lead guitar dynamite. This song is a harder, heavier Def Leppard.
The group cites multigenerational hard rock influences, Blackfoot and Van Halen to metal giants, Judas Priest, Dio, and Megadeth. The track "Two Years", the intro is, no doubt Eddie Van Halen influenced guitar excellence.
The finale, "The Price of Liberty" closes the album with equal fury as the first track. No filler songs on this music set. All the songs bring the metal thunder.
A 10-song set, clocking in at just over 39 minutes. Each song is well produced. Excellent technical musicianship shines through. Slowburn is prime for the big rock festivals. Get your Slowburn patch sewed to your jacket. Be the first on your block to rock these Spaniards. More spins of this metal hellfire might earn a coveted album of the year top ten list.
Their recently released sophomore album is available on compact disc and digital download.