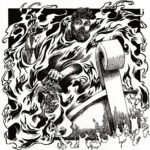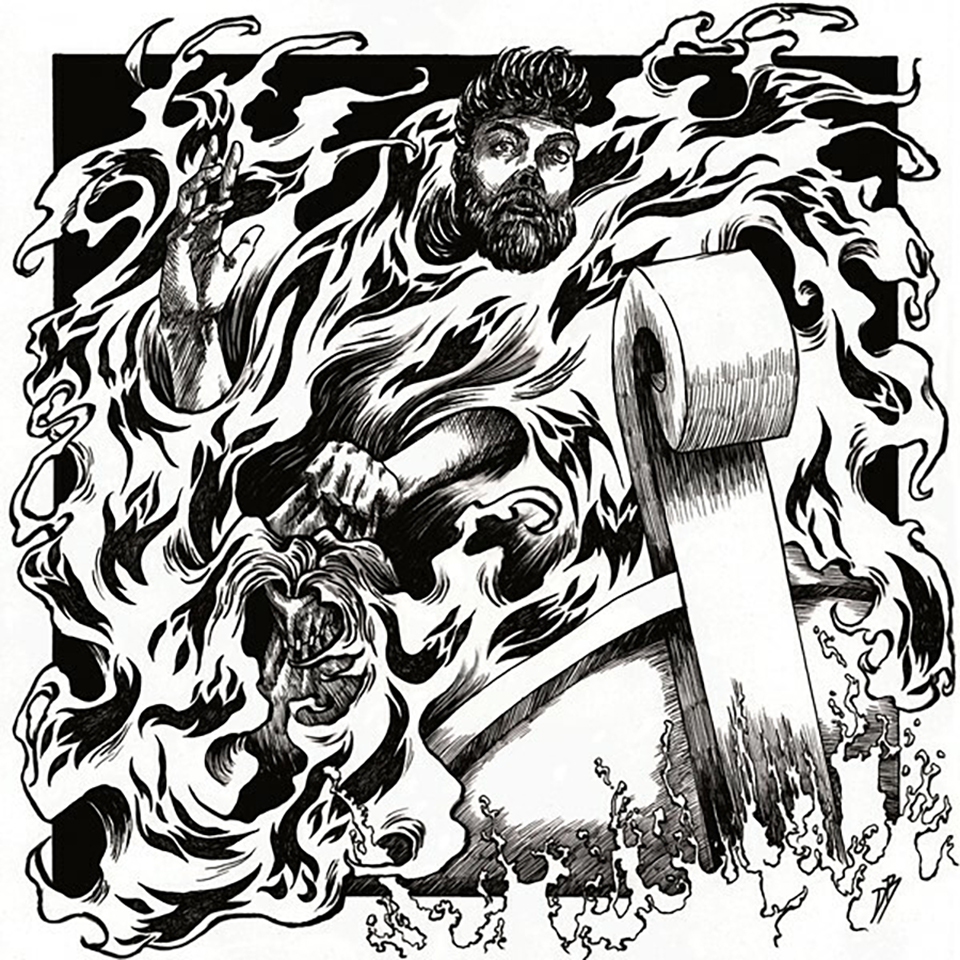 Falling Giants – Whirlwind Hymns
18th September 2023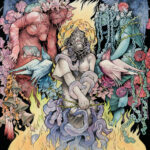 Baroness – Stone
19th September 2023
Nocturnal Breed – Carry the Beast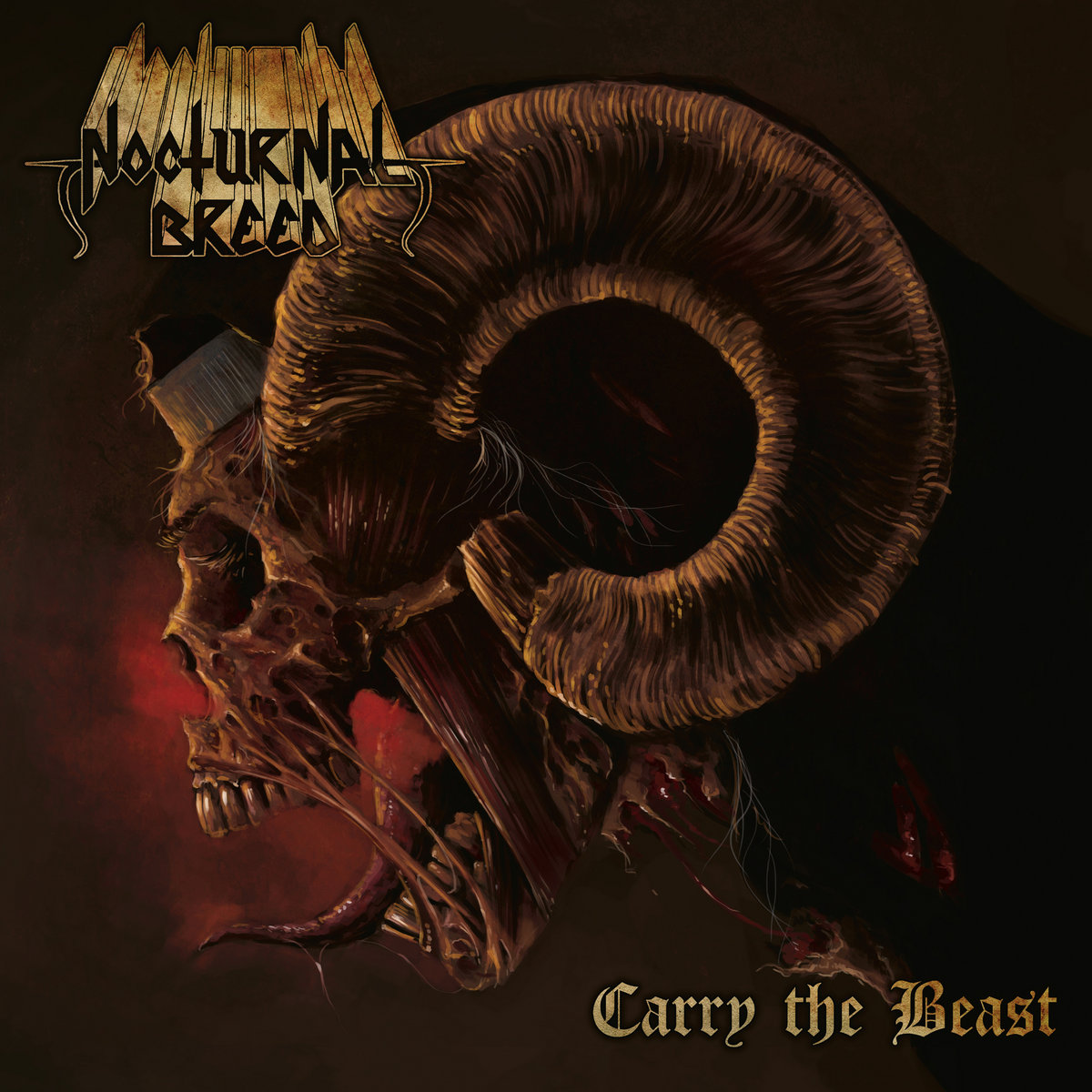 Label: Dark Essence Records / Release Date: 23rd June 2023
It's rather rare to see a black-thrash record clocking at almost 74 minutes, but nevertheless it's the case with Carry the Beast. It's seventh studio album by Norway's Nocturnal Breed, released earlier this summer by their fellow Norwegians from Dark Essence Records.
Nocturnal Breed was formed already back in 1996 by S.A. Destroyer (ex. Gehenna & Satyricon) as a reaction against the softening of attitudes within metal in general, and the growing commercialisation of the black metal in particular. Thus, this Norwegian trio has spread terror and destruction since the mid-90s via their own and rather unique blend of black and thrash metal. They still do the same on this new 12-tracker record (nine ordinary and three CD bonus tracks), while combining old-school heavy metal with pristine thrash, raw black and speed metal. This particular combination of different sounds makes oit a bit different listening experience, and one has to give it more than one spin in order to capture all the details and allow it to grow on you. Carry the Beast not only packs a lot of music, but it's actually quite varied, despite of the fact that it's quite lengthy.
The album starts with this untraditional and somehow unnecessary over five minutes long self-titled intro "Carry the Breed". What one can hear on this long lasting intro are some strange soundscapes paired with some whispering vocals. Luckily, things change with the arrival of "Thrash Metal Hate Saw (The Last Act Of Terror)" which is more or a typical blackened thrash metal song, still a bit chaotic, but nevertheless stylistically raw and extreme trademark Nocturnal Breed track. "Knights Of Denim" features some galloping drums and what I would call a typical classic 80's heavy metal melodies. This track somehow builds a bridge between their classic black-thrash and classic 80's heavy metal. Then follows one of the longest track off the record (alongside a nine-minute predecessor epic-monster "Knights of Denim") and it's entitled "Salt The Wounds". It is an epic song clocking at more than seven minutes. "Atomic Cruiser", "Nosferata" and "Lady Vampire" all have some things in common, like those captivating, creative and almost occult & horror-filled moments. I like the opening riff of "Raise the Flag… And The Hordes will Follow", a song that offers four minutes of straight-forward powerful sonic assault before a solo and a tempo change sets in. Meanwhile, "I Ain't Marching No More" sounds like a homage to the late Motörhead frontman Lemmy, where both the alcohol- and cigarette drained vocals, the lyrical content and a Motörhead-styled riffing are reminiscent of this legendary band.
As mentioned in the beginning of this review, the last three tunes are considered bonus tracks for the CD version of the album. First one is called "I Felt Nothing" which is more or less an atmospheric piece before two epic tracks, namely "Trench Fever" and " Blitzhammer" clocking near the eight minute mark. Again the sound is different on these bonus tunes and sound like some old songs recorded by the band two decades ago.
The album was recorded without the use of modern equipment evokes and that's why the overall atmosphere is pretty dark, brutal and evil, yet the overall sound is pretty catchy, some darker moments and cool little solos. Carry the Beast is metal to the bone and thus it's highly recommended for any fan of speedy & blackened thrash metal, and especially those into bands such as Aura Noir, Nifelheim, Audiopain etc.
For more info on this particular release go to https://nocturnalbreedofficial.bandcamp.com/album/carry-the-beast while any further information about Nocturnal Breed in general can be found on the band's Facebook page at https://www.facebook.com/Thrashiac777NocturnalBreed