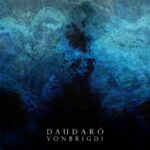 Dauðaró – Vonbrigði
25th September 2023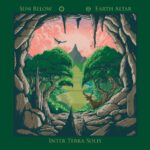 Earth Altar/Sun Below – Inter Terra Solis
28th September 2023
La Nausée – They Prey/Disorder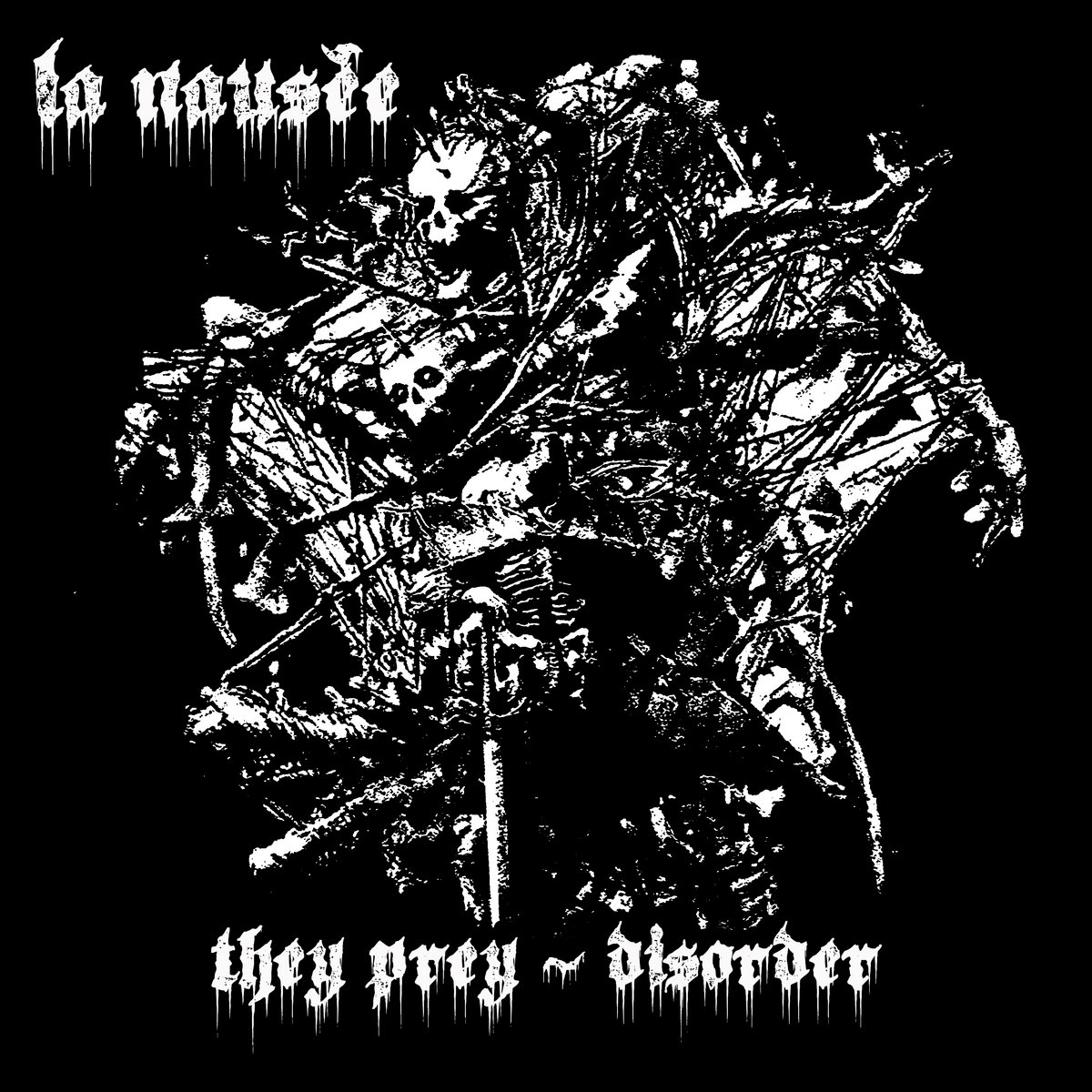 Label: Gio Smet Records / Release date: 18th August 2023
La Nausée is a groove/sludge/crust/punk/hardcore/metal project hailing from Ghent, Belgium. They Prey is trio's third EP in three years, and it consists of five tracks, namely; "Pest", "Blinders", "They Prey", "Venom" and "Spectre". Their fellow-Belgium label Gio Smet Records have decided to wrap They Prey EP together with last years Disorder EP for a physical release as an album.
Where the first two EP's, Battering Ram (2021) and Disorder (2022) were home recorded solo projects of Jelle De Bock, on They Prey he's joined by two other musicians, Tom Schelfaut (guitars) and Peter Van Sweevelt (drums). The addition of these two musicians gives another dynamic and an extra dimension to the sound of La Nausée. It's clear to me that they gradually came to refine their sound, improving both technically, production-wise and in their song-writting skills.
Thus, all five new songs listed above are just like made for a serious mosh-pit, ready to break all of your senses and annoy your neighbours when turning up the volume at home. The band is obviously both politically and socially aware, at least in the lyrical content of these five new songs. The overall sound is equally heavy as expected, with their trademark dirty guitar sound, intense and heavy drumming, and the whole thing being driven by distorted vocals. Esp. the distortion on the vocals only makes the whole thing even more intense. Now, let's take a look at each individual track off the album off They Prey.
"Pest" is the astonishing and devastating EP-opener, where the trio successfully incorporate their main core sound with some opening down-tempo tunes and whispering sounds, before exploding into a sonic mayhem featuring almost 'punkish' bass drives, sinister riffing and glorious pummeling drumming. On "Blinders" they add even more variation, this time with some unclean and claustrophobic, yet powerful vocals and lethal bass lines. On the self-titled track "They Prey" we can again hear some more hardcore chaotic chants and sheer sonic brutality created on the instruments. "Venom" is just… a venomous track with some crushing and violent sounds, relentless riffing assault and a killer chorus. "Spectre" rounds off this five-tracker EP with another savage and cutting-edge haunting drums, fantastic atmosphere mainly created on savage guitar riffs and impressive supportive bass parts.
In summary; They Prey/Disorder in a merciless attack on mental health! One thing is certain, I'll definitely keep an eye on this hard-hitting energetic unit from Belgium for any future releases. The potential is clearly there, as we're speaking of highly skilled and experienced musicians here.
Recommended for fans of Iron Monkey, Black Tusk, Stake, Left Behind and even mighty Sepultura and Deftones. For more information on this highly productive project/band go to https://la-nausee.bandcamp.com/