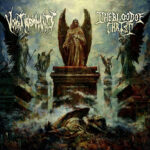 Vomit Remnants/Blood of Christ – Eastern Beast – Western Wolf
29th September 2023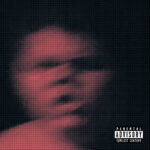 Swartzheim – Sympathy
6th October 2023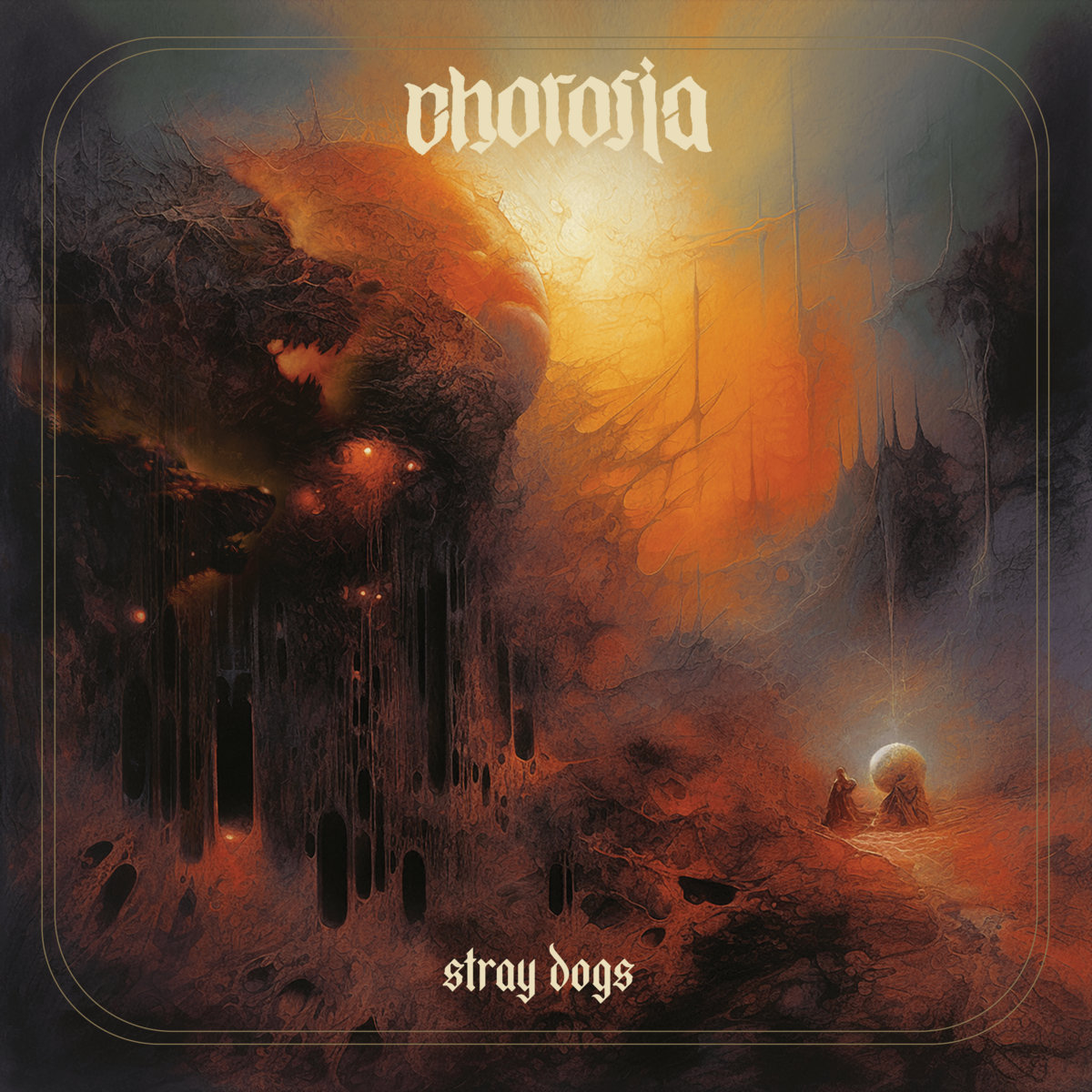 Label: Grazil Records/Kvlt und Kaos Productions / Release date: 15th September 2023
Chorosia are a progressive sludge quartet from Vienna, Austria. The band was founded in summer of 2017, with purpose of creating the music 'they wanna hear'. The band consists of Anto Pranjić (vocals & guitars), Florian Zeus (guitars), Christian Umkehrer (bass) and Gregory Reinig (drums). In May 2018, Chorosia independently released their self-titled debut which was welcomed with positive reviews by various underground music critics and fans of the genre as well. In 2019 the band released their sophomore studio effort entitled A Call To Love. This record somehow marked the band's departure from the traditional sludge sound into a more experimental ground, while mixing the elements of sludge, doom, grind, and even folk music. Meanwhile, what I have here is their third studio endeavor, an EP entitled Stray Dogs, released via Grazil Records and Kvlt und Kaos Productions.
On Stray Dogs, the quartet deepens the experimental efforts, as it can be seen as a 35-minute prog/post-sludge odyssey that pushes the envelope of the genre. The band's signature sound of compelling instrumentation and growling vocals consumes the listener by the raw power of its transformative intensity. After a couple of initial spins of this EP, I can say that the band obviously takes their progressive approaches very seriously and incorporates all sorts of twists, tricky rhythms and some unexpected solos into their songs.
Having in mind that there's 'only' five songs on the 35-minute slong CD, it's not a huge surprise that the two songs that stand out most to me on Stray Dogs are the two that pass the 10-minute mark. The first of these, the album-opening self-titled track "Stray Dogs" is, despite of its length, also the most memorable song on the EP. It's beautifully written and built around a strong hook, some tasty riffs, guitar licks, and a great solo towards the end. "The Shrike (Fire Assault)" is next track here, with partly different approach to its predecessor. We can witness the changing of pace here and some dirty and thrashy elements thrown in. "Tintinnabula" is a relaxing acoustic short instrumental track with some dissonant vibes. Now we come to the other 10-minuttes song called "Reflections". Unlike the opening "Stray Dogs", this one is a bit 'heavier' track, with this long & dreamy clean opening, yet with this pure misanthropic violence, some cool riffs and slick guitar solos. Another pro of this song is, that despite of its lengthy nature, there is no moment whatsoever of dullness. EP' closure is the one called "Hands, Switchblades, And Vile Vortices", which has a solid selection of slow- and fast riffs. It serves the EP well, and it feels as a perfect choice to wrap it all up with this song.
Lyrically, they're handling the subjects of pain, destruction, hopelessness and a never-ending journey to hell. Once again they've taken full control of the production process, in order to ensure an authentic representation of their trademark sound. The result is this potent, groovy, raw, dissonant, murky and authentic sound they can be proud of. The same goes for the astonishing and tasteful artwork, done by Orion Landau, who you might know for his amazing work for Yob, Inter Arma, Russian Circles, Red Fang, and many others! It fits very well with the music, and I can genuinly say that my mind is blown, and yours will be too!
In a nutshell, Stray Dogs is about smooth mood changes and diversity. Thus if you're fan of the genre, and esp. if you're for worshipper of the bands like Crowbar, Yob, Neurosis, Isis, Black Tusk etc. I can strongly recommend this EP for a further examination.
For additional info on this particular five-tracker EP go to https://chorosia.bandcamp.com/album/stray-dogs