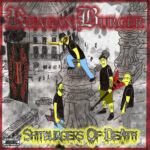 Reagan Burger – Shitburgers Of Death
31st August 2023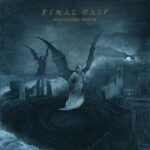 Final Gasp – Mourning Moon
7th September 2023
Bastard Grave – Vortex Of Disgust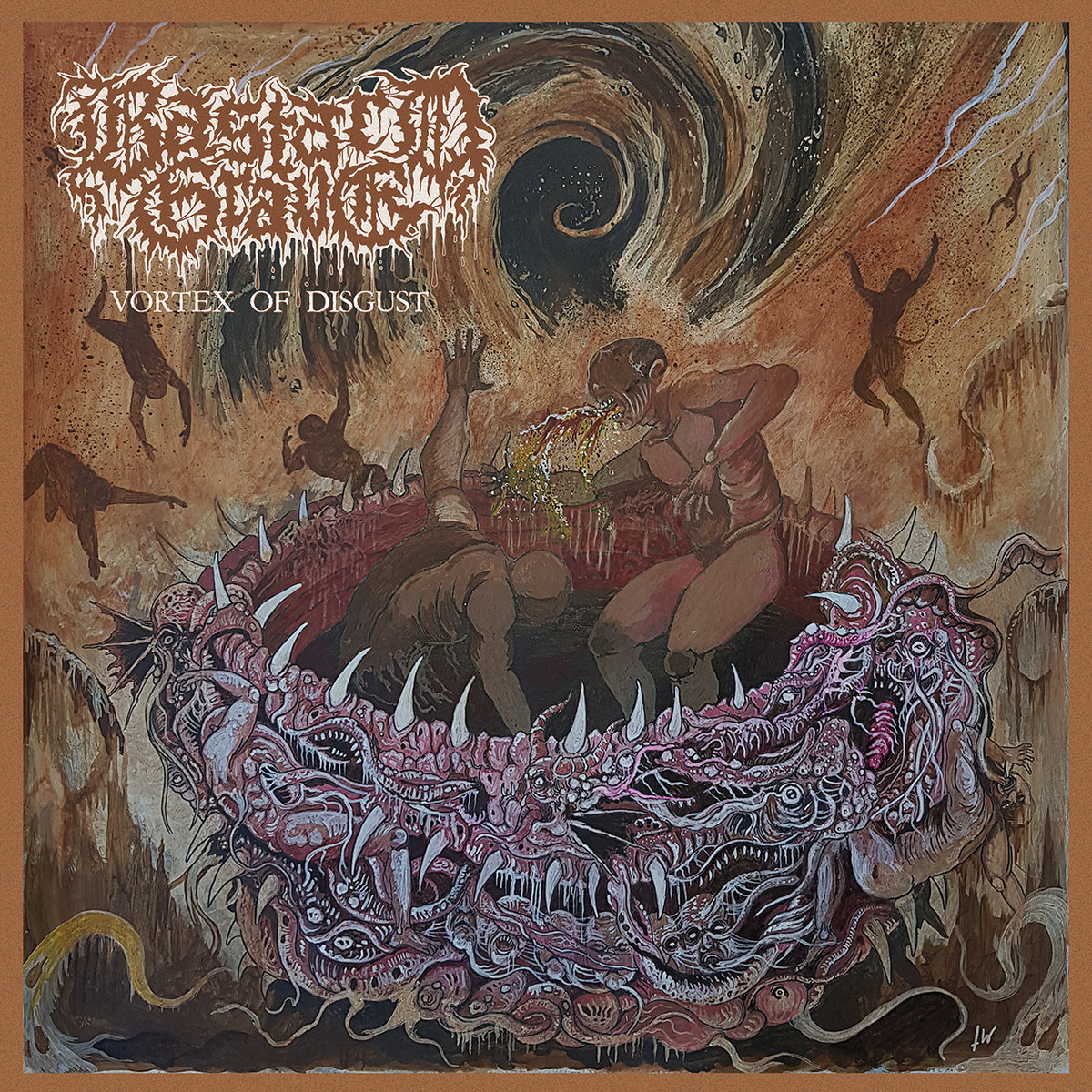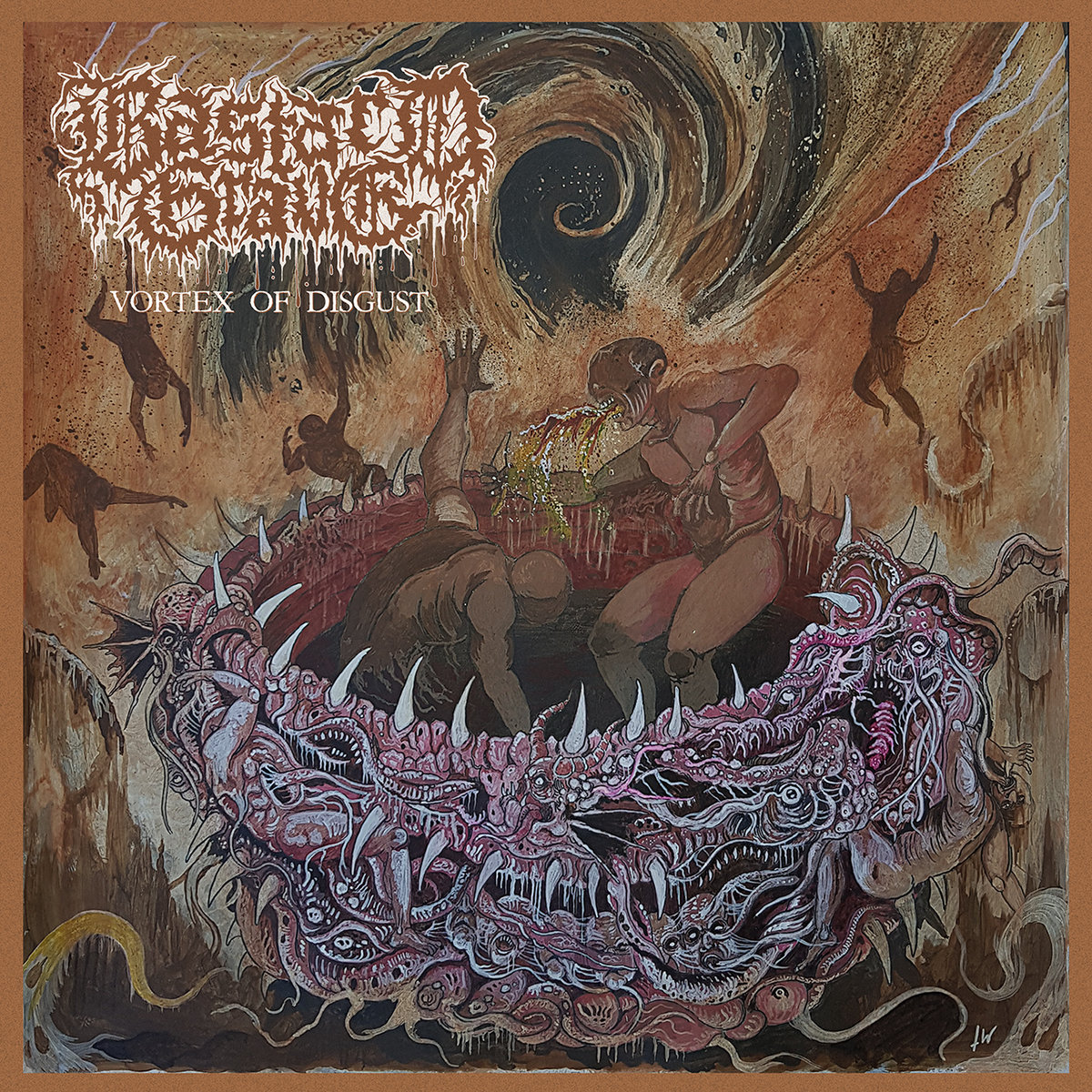 Label: Pulverised Records / Release date: 10th March 2023
Bastard Grave is somewhat one of those overlooked metal acts despite of their reputation and long-time existance. This is also my first encounter with this quintet and their music, so let's start this review with a short introduction to the band.
Bastard Grave is a five-piece hailing from Helsingborg, Sweden. The band is formed in 2012 playing death metal from the very first days of their musical journey. Vortex Of Disgust is their third full-length containing eight tracks, and it comes as a successor to the highly-acclaimed 2019 second full-length Diorama of Human Suffering. Despite of the fact that the band has undergone some line-up changes, their sound remains more or less same. Thus, the sound on this eight-tracker is filled with some sinister, ghastly and visceral vocals, buzzsaw massive riffing, hardcore hooks, plenty of meaty yet almost gloomy and slower segments, and some literally filthy pacier sections. Those slower tempos parts serve the album well, and it's here where some influences of Bolt Thrower can be detected.
The album opener "Sunder the Earth" has this nice combination of fast old-school death metal and slow rhythms with grunting and snarling vocals. "Icon Bearer" is another track where this combo successfully mix some slow and fast tempos, accompanied by a very solid work of drums and bass guitar. "Necrotic Ecstasy" is the track that ties together the sludgy & chaotic bursts with powerful leads, where the cleaner guitars are being introduced into the mix for the very first time. It sounds powerful and memorable. "Consumed and Forgotten" on the other hand is probably the slowest song on the album, feauturing bitter ambiences created by this massive guitar riffing. "Nameless Horror" has this darker approach, with some dissonant hooks, creating this sound that is both monolithic and bleak. "Hunger to Devour" continues in the same vein, but it also marks a switch to their trademark fast and oppressive sound. "Eternal Decomposition" is one of the songs that hits the hardest, as it features some excellent leads before superb vocals and equally strong bass and drums comes in. Finally, a self-titled album closer "Vortex of Disgust" is a far more atmospheric song, with ponderous doom-laden leads, tight drum and bass, and caustic throaty vocals.
Standout tracks for me personally are "Nameless Horror" and "Eternal Decomposition", both done in a very old-school manner, which appeal to me, at least when we're talking of this kind of aggressive style of music. Vortex Of Disgust is definitely a very good album to be heard, indeed.
Vortex Of Disgust has been mixed and mastered by Greg Wilkinson (the bass player of Autopsy and a very known underground producer), while this great and sick artwork has been created by Thomas 'Necromaniac' Westphal. Thus, the production sounds claustrophobic, alive and really aggressive, but still in its own charming old-school way. Equally, the cover artowrk is very representative of the band's sound as it is very clear that we're dealing here with some death metal music.
This eight-tracker album is heavy, thick and filthy and can be as such highly recommended for fans of Entombed, Autopsy, Grave, Bolt Thrower, Unleashed, Dismember and similar old-school Swedish death metal acts. For further info go to https://bastardgrave.bandcamp.com/