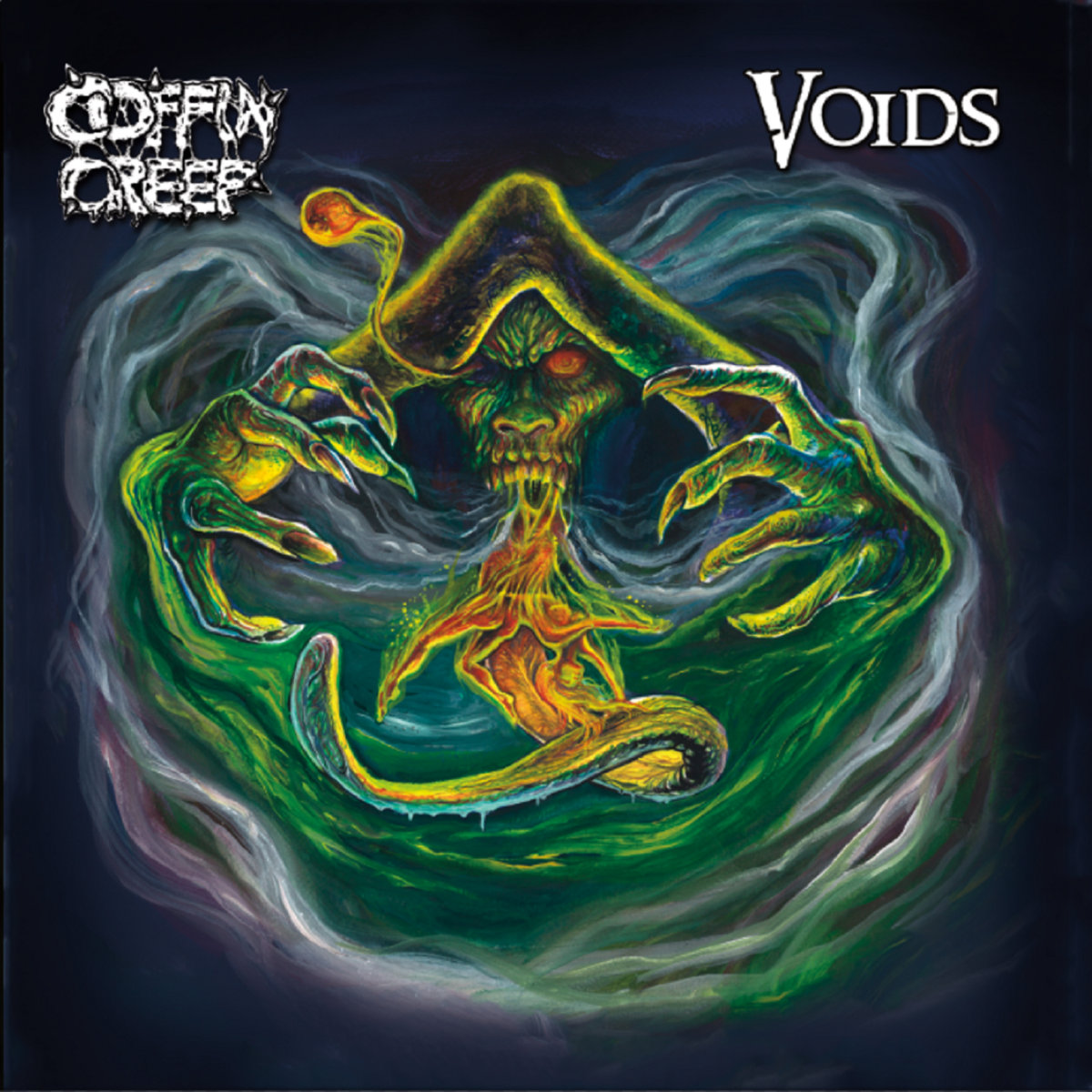 Coffin Creep – Voids
7th December 2021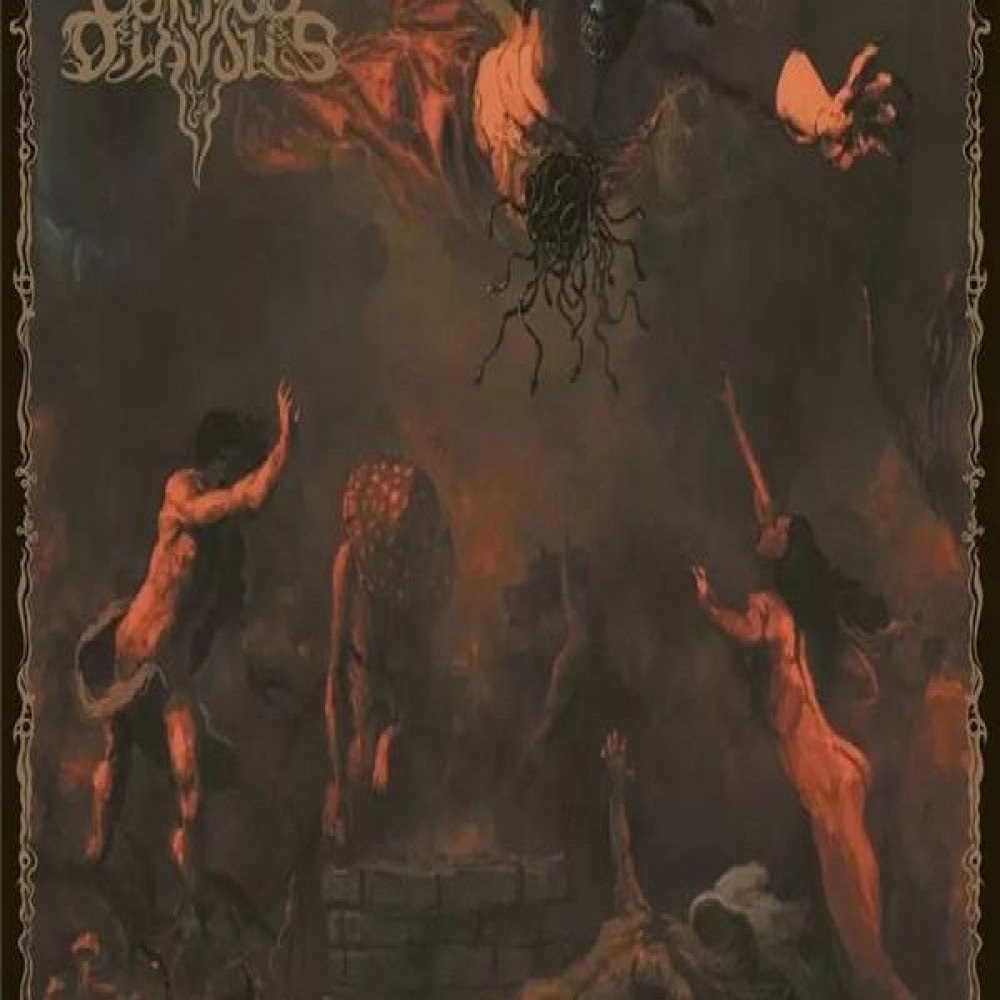 Corpus Diavolis – Apocatastase
28th December 2021
Adoperta Tenebris – Oblivion: the Forthcoming Ends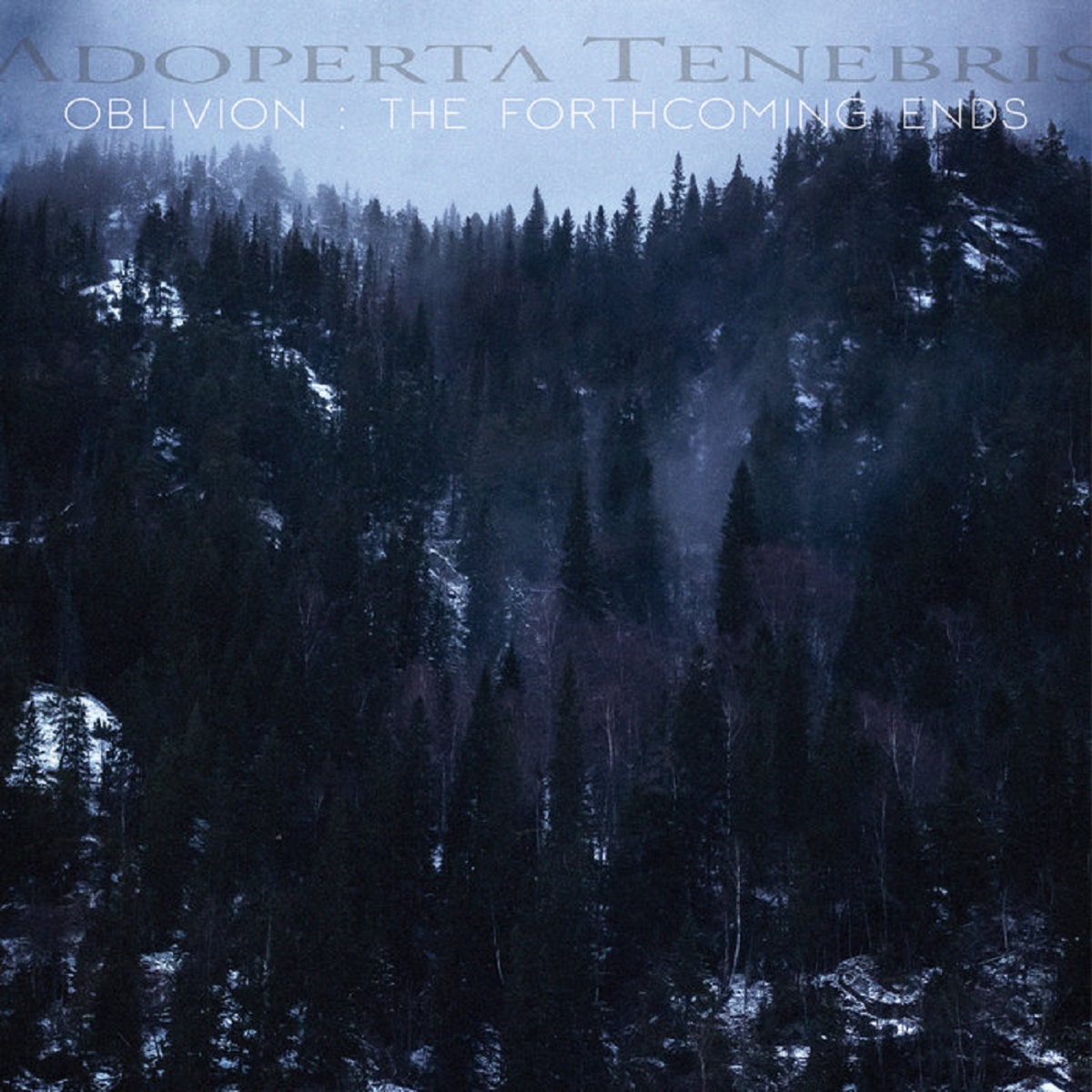 Label: Les Acteurs De l'Ombre / Release Date: 5th November 2021
Adoperta Tenebris is a relatively discreet band, as far as the overall internet is concerned. From what I have been able to gleam so far, the following is of note: For one, we are dealing with a one-man act hailing fron Nantes, France. Second, the band does not seem to have an official founded date, so the earliest known occurrence I have been able to dig up is the release of their first ever record – Back in 2017, making the band, in theory at least, barring any new information, around four years old.
Third, the musician behind every aspect of Adoptera Teneris, from every single musical instrument, up to and including the lyrics, merely goes by the letter 'G'. Fourth and final, 'G' seems to have thrown his not inconsiderable expertise into the Black Metal ring and has, with that approach in mind, so far released two Full-length releases as well as a Single.
In this particular online rambling I will be focusing upon the newest of said releases, the Full-length album entitled Oblivion: the Forthcoming Ends – A seven-piece adding up to nearly forty-eight minutes of playtime, all of which very decent, and very professionally cut together.
Now, I seem to recall defending my principal love of one-man bands in the past by pointing out that they, as a rule, ensures that the artists vision is seen, recorded and mixed together to fit as close as possible to the original idea. Which means that albums of such bands are often clear-cut, seamlessly transitioning from one track to the next and with a strong, coherent feel. More often that not this means that said albums also seems to take on the characteristics of a concept album, with the pre-defined red thread guiding the listener through ever-intensifying soundscapes all throughout the record.
The down-side of such an approach is the rather obvious bottleneck regarding the musician involved – The product being produced will always be limited by the minds and hands involved, and in this case, it all falls back to just one person – Thankfully however, 'G' seems aware of his or her own capabilities, and has worked around this by playing into own abilities (more on this later).
All of the above (aside from Oblivion: the Forthcoming Ends being a concept album) holds true this time around, with Adoptera Tenebris' second Full-Length being a prime example of what a talented multi-instrumental artist can accomplish given enough time and effort. The music is kept somewhat simplistic (also a trait one-man bands seem to often have), yet relentless and efficiently micro-managed – At not point during any of the seven tracks present upon here will you find as much as a second where you will experience anything other than each instrument being used to most efficiently compliment one another in order to create a auditive backdrop for the gravelling, hoarse growls presenting a grim medieval reality – One that I find very compelling.
All in all, Oblivion: the Forthcoming Ends has managed to do what I effectively always love what a new album does: It has taken everything about a given genre that I love, replicated the aspects of it that makes sense within the context and approach of its parent band, and added new aspects to make it more personal, more unique – In this case, meaning that the band has succeeded in creating a modern day Black Metal record that I will be proud to have as part of my collection.
But as usual, why take my word for it, when the band itself can prove their capabilities? See below for a stream of the full album. And since I, for the life of me, couldn't seem to find a FaceBook page for the band, I will instead defer to adding their Bandcamp page for anyone interested, like myself.
Recommended for fans of Aorlhac, Winterfylleth (up to an extent – Adoptera Tenebris are somewhat less atmospheric) and Grimoire.
https://adopertatenebris.bandcamp.com/