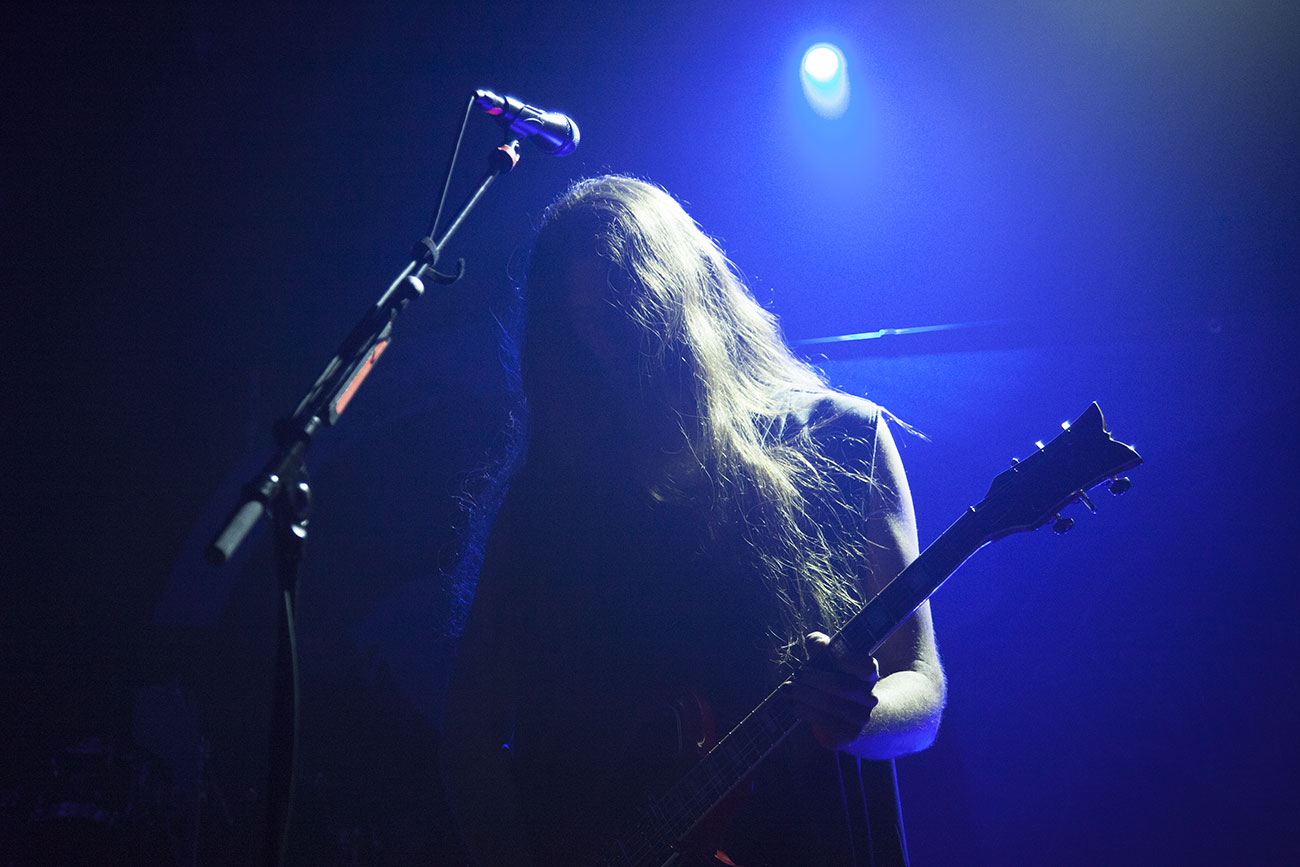 Katatonia & Agent Fresco, 26th October 2016, Pumpehuset, Copenhagen, Denmark
27th October 2016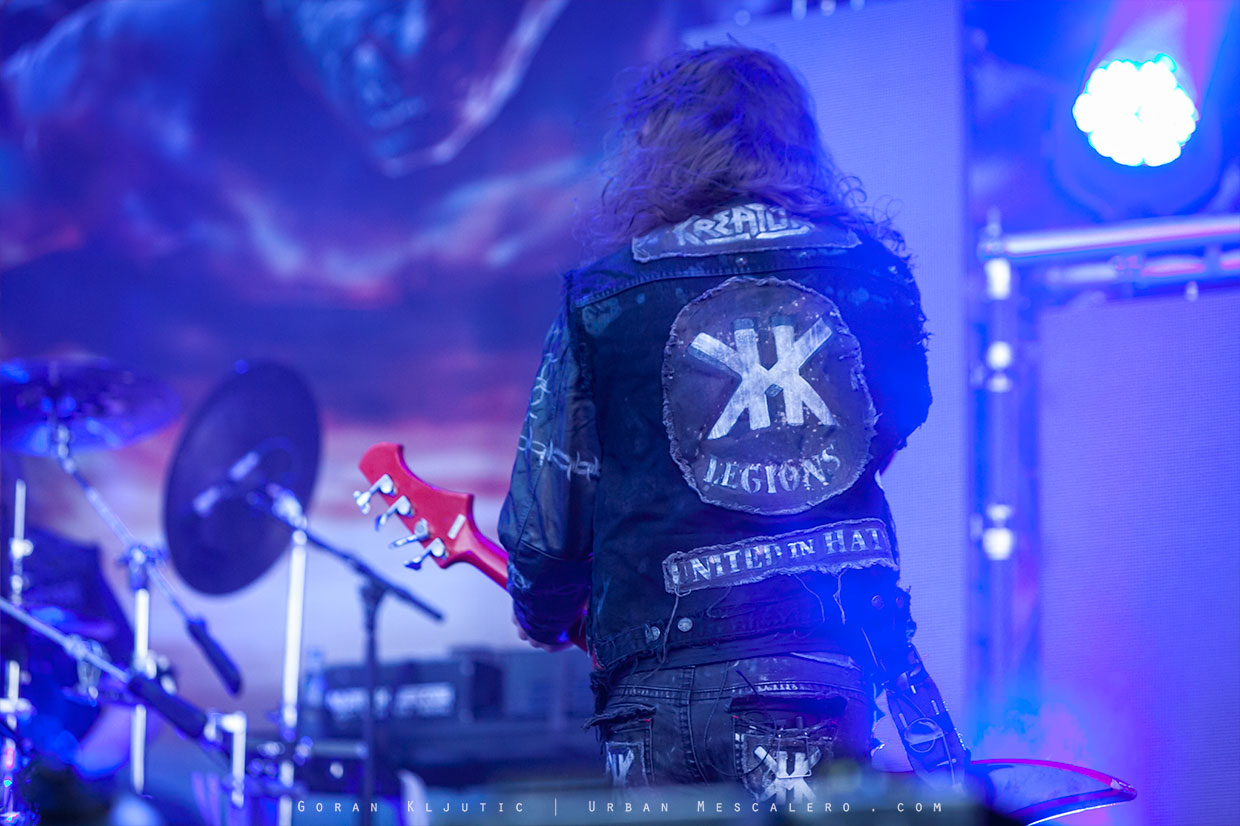 Kreator, Sepultura and Soilwork, 6th February 2017, Amager Bio, Copenhagen, Denmark
7th February 2017
Obituary, Exodus, Prong and King Parrot, Voxhall, 5th November 2016, Denmark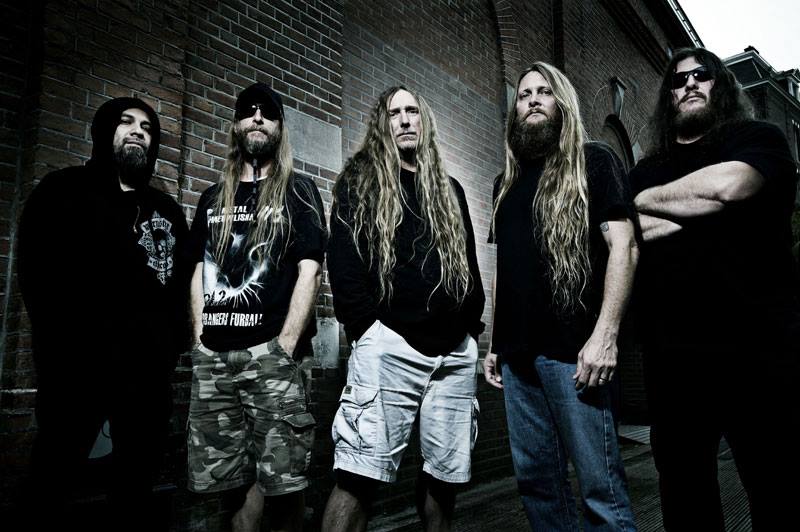 Obituary, Exodus, Prong and King Parrot, Voxhall, 5th November 2016, Denmark
King Parrot is an Australian Grindcore quintet that has been active for the last six years. In that time, the band has released an EP, a split album and two full-length albums. They do what they can in order to bring their native wits and charms with them onto the stage, and their thrashy sound does well to help them show this to the audience.
Being both the opening act and the by far less known band on tonights roster, King Parrot graciously starts off with an introduction of themselves, immediately followed by a humourous comment (in this case, pointing out that Denmark is a lot colder than their native Australia – More of these were to follow). Despite being the first band playing (or, perhaps, specifically because of this) the lead singer seemed to go out of his way in order to make sure that us, the audience, had a great time. This was done by heavily interacting with us (forcibly making sure that those closest to the stage headbanged, standing atop of the rails separating us from the stage and pouring excessive amounts on water on whoever seemed to be feeling warm (or just standing close to him). This was done while he and the rest of the band did their best to perform excellently and energetically, using what little space they had to manouver upon as best they could. The overall sense of humour was evident throughout as well, with the lead singer pretending to jack off the lead guitarist underneath his guitar and him flashing his rear apparently simply because he could. At one point he even gace three of the most active fans the job of making sure that there would be a mosh pit during their last song (which said three complied to and made sure happened). All of this meant that King Parrot managed to get a very decent response out of the audience, a fact made even more impressive considering how hard it is to be the opening act. All in all, it added up to thirty very enjoyable minutes of Grindcore mixed with a large amount of jokes and giggles.
Setlist:
Anthem of the Advanced Sinner
Need No Saviour
Bozo
Hell Comes Your Way
Dead End
Entrapment
Home Is Where The Gutter Is
Shit on the Liver
Psychotherapy and Valium
Silly Ol' Mate
Prong is, like the opening act, a Grindcore act, albeit one that has been around considerably longer (they have been active since 1986). In that time they have released eleven full-length albums, on which they have experimented with adding both Thrash, Groove and Industrial sounds to their repertoire. The current version of their sound is heavily inspired by the Industrial scene, although a few Pantera influences can still be found as well.
Prong as a band took to the stage with an air of geniune happines, seeming very excited about the chance to perform their music live. This, like the band before them, was mostly evident through the sheer amount of energy they poured into their performance (particularly the drummer, who seemed downright exalted about playing in front of a live audience). They went out of their way to introduce their tracks (something I was very grateful for, since I had no previous knowledge of the band), and also took their time to applaud us, the audience, for participating and did what they could to provoke responses from us when they deemed that we were being too idle. As an example I can mention that they demanded us to 'go crazy' at one point (meaning that he wanted to see a mosh pit), which was aptly provided. General interaction was limited compared to their predecessor, however, since Prong instead focused on delivering a relentless barrage of tracks, with one song quickly being followed by the next. All in all Prong played for forty-five minutes, and did a damn good job of it, even if I would have preferred a bit more personal experience, as well as a bit more volume on the vocalists microphone, since his voice was, sadly, often drowned out by the instruments of the band.
Setlist:
Eternal Heat
Beg to Differ
Unconditional
Ultimate Authority
Turnover
Cut and Dry
Sense of Ease
Another Worldly Device
Whose Fist Is This Anyway?
Snap Your Fingers, Snap Your Neck
Exodus is an American Thrash Metal band that was founded in 1979 by, among others, Kirk Hammet, later of Metallica fame. Kirk Hammet left before the band released any full-length albums, however, but the band persevered and have since that time released eleven records, and have become well known as a powerful Thrash Metal act.
The sheer size and popularity of Exodus was apparent from the get-go; Fans went crazy the second they walked onto the stage, to much excitement in both the lead singer and the lead guitarist. Being a band whose lyrical themes are, among others, violence and aggression, the lead singer promoted the audience to perform what he called 'careful violence' (referring, of course, to mosh pits and the like). This, along with the occasional fist bump with members of the audience and the veritable auditory onslaught the band produced made it very easy for them to whip up a frenzy with little to no effort. Very early on the lead singer promised to keep the setlist oldschool (a promise which he kept), and even did what he could to introduce each track along with the album from which it originated, something the control freak in me took great pleasure from. On top of that the band admitted to having a lot of fun performing, which turned out to be contagious; Several large mosh pits ensued, and the fans gladly complied with whatever demand or requests the band made. Most noticeable of these were the demand for a wall of death during their closing number (which was requested merely by the phrase "Split up!"), which promtly happened. In my experience, Exodus never disappoints, and tonight was no exception. One hour of oldschool Thrash Metal was an hour well spent.
The Ballad of Leonard and Charles
Blood In, Blood Out
And Then There Were None
Deranged
Body Harvest
Piranha
Blacklist
War Is My Shepherd
Bonded by Blood
The Toxic Waltz
Strike of the Beast
American Obituary is by many considered to be one of the very first Death Metal bands; As a matter of fact, their "The End Complete" album is considered to be the best selling purely Death Metal album ever released, with over a quarter of a million albums sold worldwide. After a small break in the late ninetiesthe band has reformed and are going stronger than ever, having just released their ninth full-length album a few years ago and a live album earlier this year.
Unlike the three bands that came before them, Obituary opted for the hands on approach and simply entered the stage guns blazing, so to speak. No introduction, no presentation; just screaming vocals and powerful guitars. This relentless approach proved to be all-dominating in their performance, as they focused on playing the tracks as best they could, barring most communication with the band. This was a very powerful decision, and made it possible for the band to play a great amount of tracks in a very limited amount of time, without much waste. They did, however, take the time to promote their newest album (The live record entitled "Ten Thousand Ways to Die"), as well as explain who they were in short phrases – Not that they needed to. Obituary is a well-known Death Metal act, and their impressive discography speaks for itself. That being said, however, I would have enjoyed a bit more interaction and personal feel at the concert. Sure, they did one hell of a job playing their tracks, almost perfectly as found on their albums. But it could have been great to have a more intimate feel, so it did not appear that we were merely listening to a recording. But that is a minor issue.
Setlist:
Internal Bleeding
Words of Evil
Chopped in Half
Turned Inside Out
Intoxicated
Visions in My Head
Deadly Intentions
Bloodsoaked
Ten Thousand Ways to Die
Dying
Find the Arise
'Til Death
Don't Care
Encore:
Dethroned Emperor (Celtic Frost cover)
Circle of the Tyrants (Celtic Frost cover)
Slowly We Rot