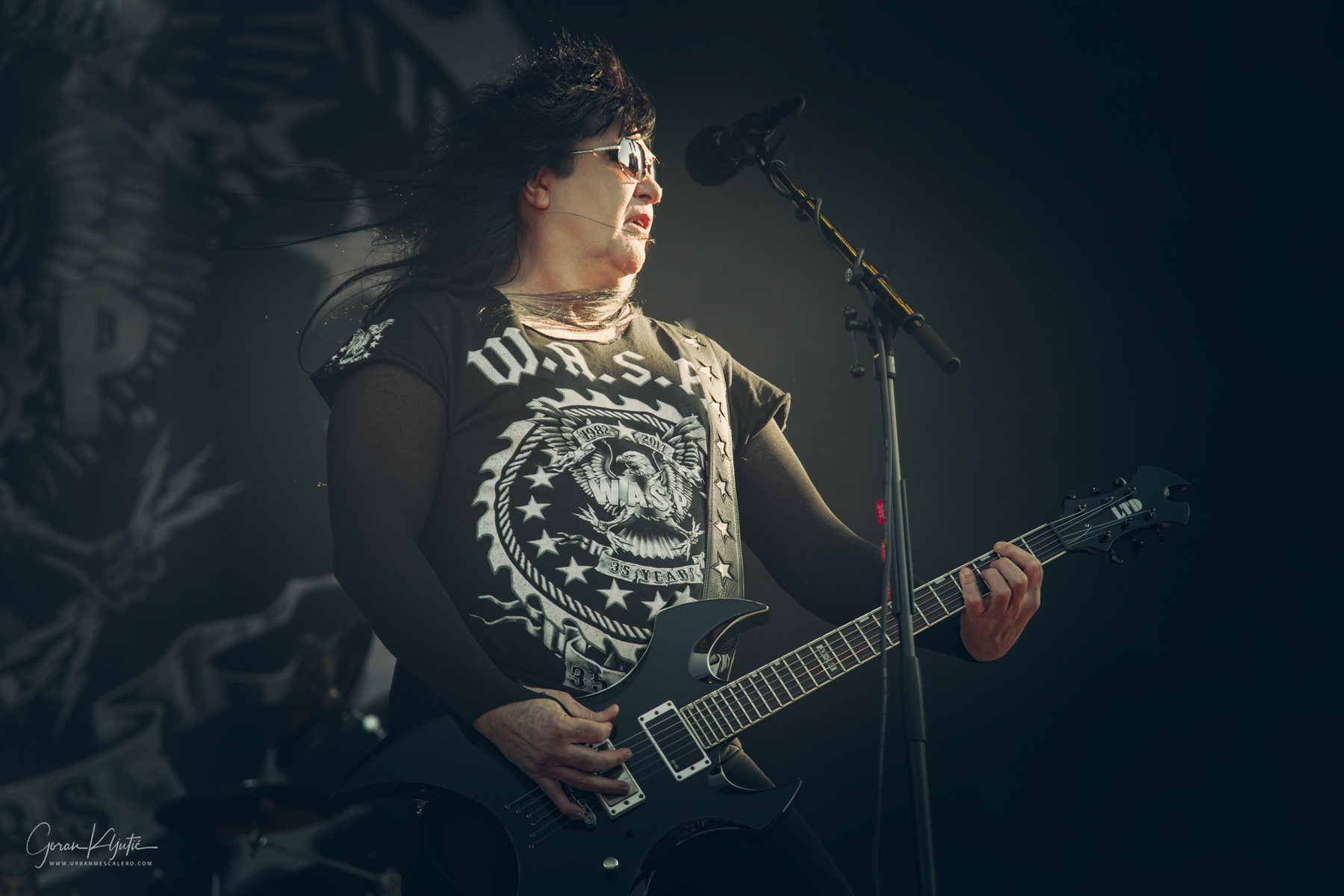 W.A.S.P., 23rd June 2018, Helvíti, Copenhell Festival, Copenhagen, Denmark
25th June 2018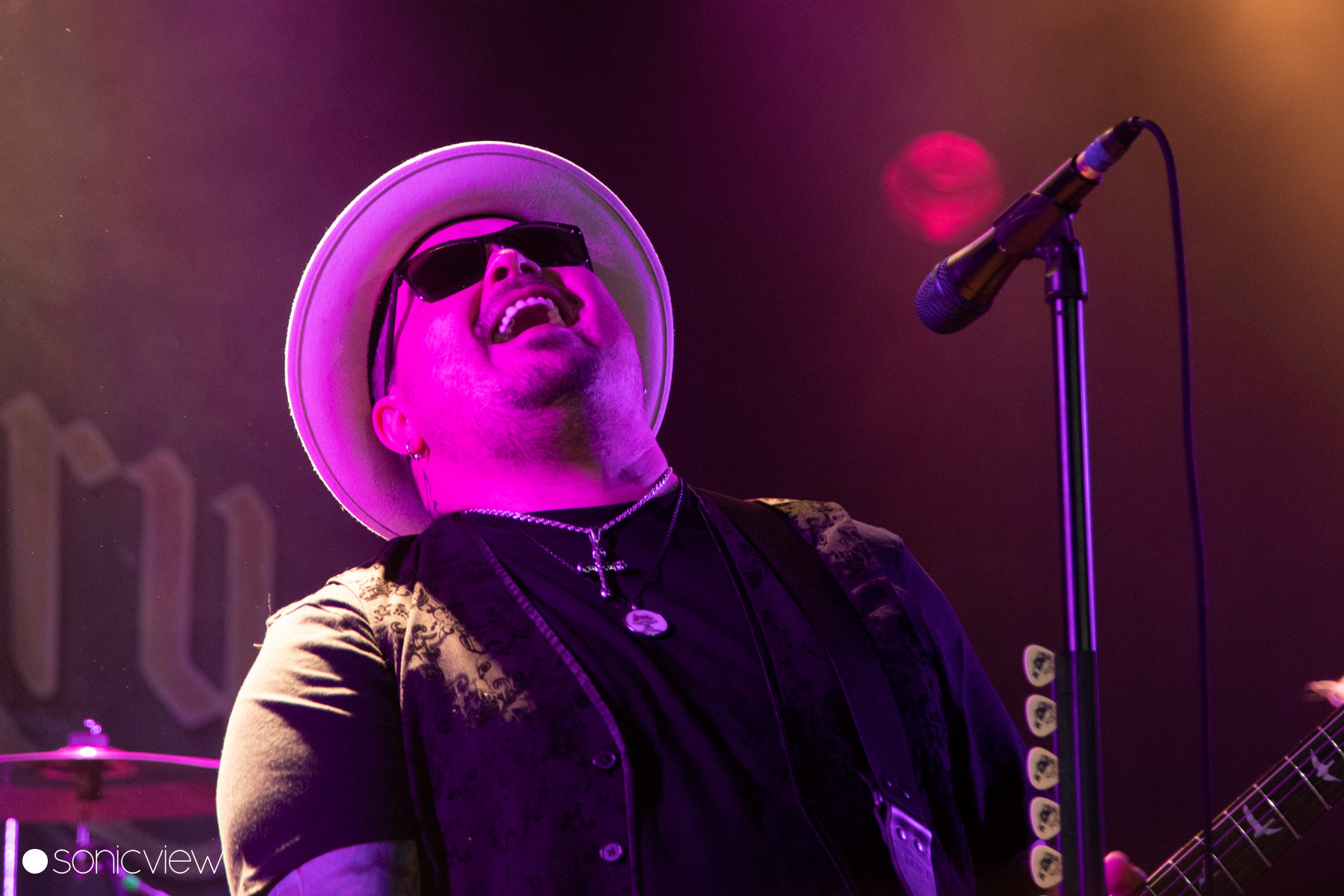 Black Stone Cherry & Monster Truck, 13th November 2018, Pumpehuset, Copenhagen, Denmark
14th November 2018
Helloween, 23rd June 2018, Helvíti, Copenhell Festival, Copenhagen, Denmark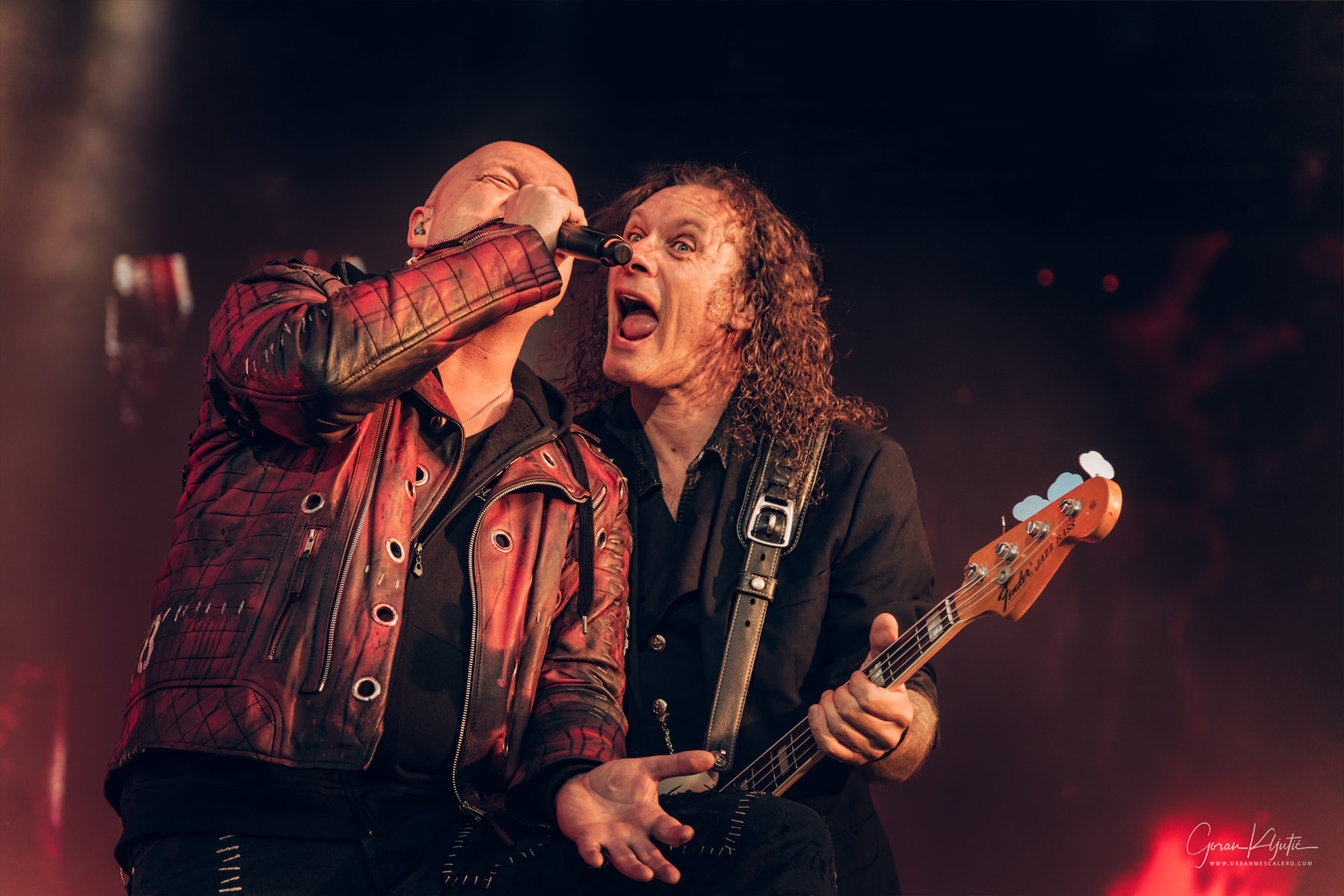 Helloween, 23rd June 2018, Helvíti, Copenhell Festival, Copenhagen, Denmark
Photo: Urban Mescalero Photography www.urbanmescalero.com
Trying to figure out what Helloween has been though in course of their almost 35-year long career is somewhat of a overwhelming task if you haven't been living and breathing the band through their entire career. It would take some time to explain all the ups and downs of this legendary German power metal band, so let's settle on saying that the current "Pumpkin United" tour is first since 1989 to feature band's founding member guitarist Kai Hansen and first to feature vocalist Michael Kiske since 1993. Now if that wasn't enough, the band, besides original members Michael Weikath and Markus Grosskopf, also features vocalist Andi Deris who replaced Kiske in 1994 as well as Sascha Gerstner and Daniel Löble who have been in the band since 2002 and 2005 respectively. There you go – hopefully that puts the magnitude of this tour in perspective.
On paper three guitarists, two vocalist and grandiose epic power metal don't necessarily equal solid live entertainment, but alone the fact that Kiske is back in the band should be more than enough for anyone who's been following the band, to give them a fair chance.
Helloween were set to play main stage at 9:00 PM, after W.A.S.P. who failed to gather half the crowd, that Steel Panther gathered earlier same day.
The big stage setup with a massive screen in the back lit up to the notes of epic classic "Halloween" from their breakthrough album and Kiske debut, Keeper of the Seven Keys: Part I. And with it, the place exploded with an energy that carried a sense of sweet redemption.
The song was performed in a short version instead of the +13 minutes long original. Cutting down a masterpiece down to a fourth of its length is never fun, but in this case, it worked so explosively well, especially as it merged into the ultimate song-number-two "Dr. Steen".
All those guitars and all those vocals melted into a giant piece of solid heavy metal. Oh the joy!
The two singers' performances were really good, with Kiske still standing as one of the finest singers in the genre and Deris sounding much more vital than he did in years. And if two singers were not enough, Hansen who sang and played guitar on Helloween's first EP and debut album did a medley of the old songs as well. His simpatico stage presence made it more enjoyable, but his sequence was one song too long and it goes without saying that following Kiske is a tough job for just about any singer.
A big shout-out is most definitely also due to drummer Daniel Löble, whose impressive speed and skill not only did the late magnificent Ingo Schwichtenberg justice, but also his outstanding successor, Uli Kusch. It was disappointing that Kusch was not the part of this tour taking, not only his massive impact on the band, but also his drumming and song-writing skills into consideration. But that being said, Löble really did a bang-up job.
Throughout the show Helloween managed to keep the energy and tight grip on the crowd. They achieved this by extremely good performance, well-chosen setlist and the infectious positive energy from each member of the band.
At the end of the regular part of the show they cut another epic classic down even shorter to what was essentially an excerpt of a song "Keeper of the Seven Keys". But instead of coming across as irritating, all this served well a short festival show. At their headlining gig not playing any of the two epics in their entirety, would be unforgivable, but here it actually further strengthened the compact feel of the gig.
After a very short break Hansen came out to kick off the "Future World", which was followed by "the hit" "I Want Out" featuring the obligatory sing-along section.
It was good news when reunion was announced, but as the case often is with the reunions, they go hand in hand with is a solid dose of scepticism, especially when so many former and current members are part of the project. But, Helloween shot all the criticism down to shame and proved that some exceptional artist can make "more-is-more" work.
SESTLIST:
01 – Halloween (edit version)
02 – Dr. Stein
03 – I'm Alive
04 – If I Could Fly
05 – Starlight / Ride the Sky / Judas / Heavy Metal (Is the Law) (medley)
06 – Power
07 – How Many Tears
08 – Invitation / Eagle Fly Free
09 – Keeper of the Seven Keys (excerpt)
——————
10 – Future World
11 – I Want Out