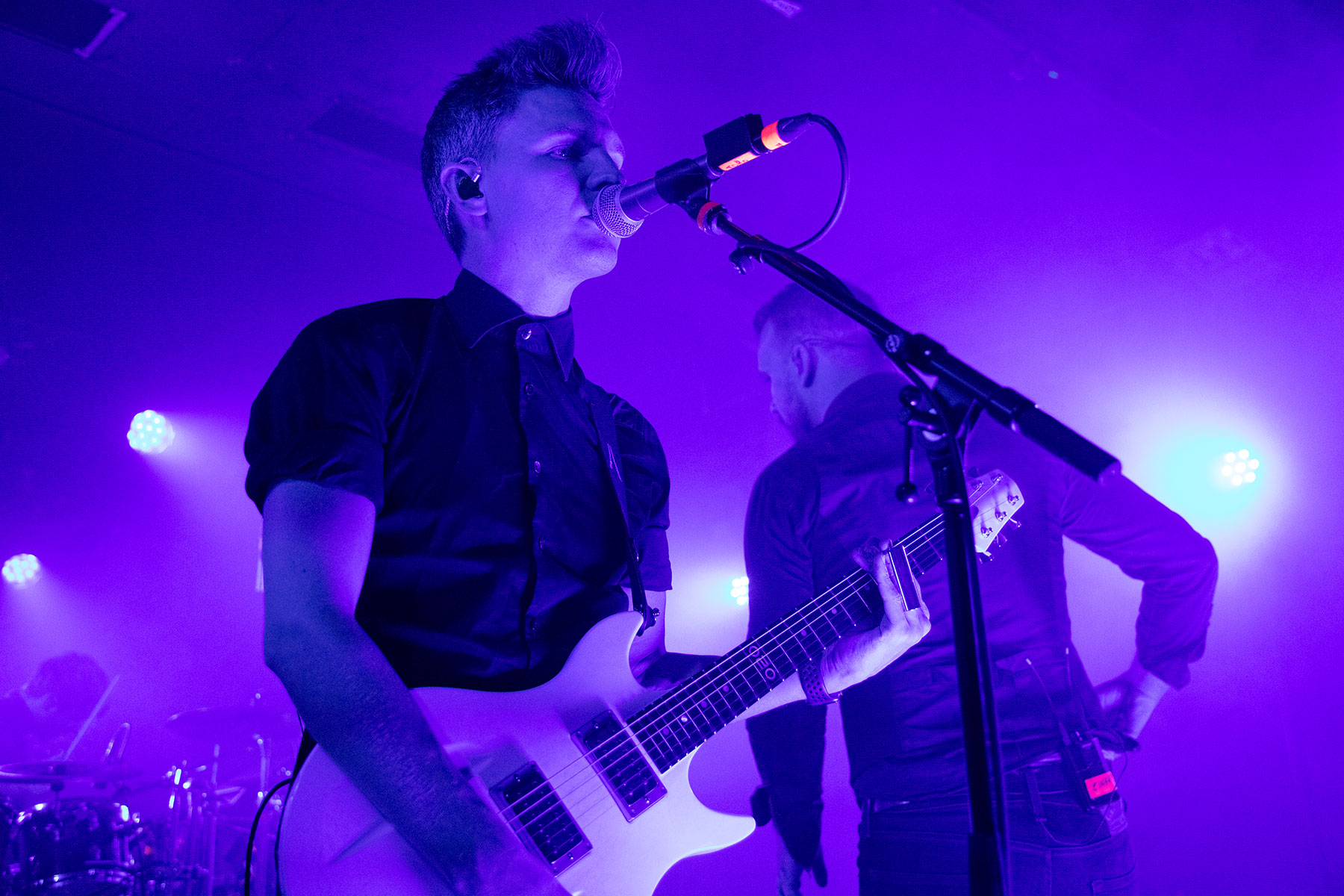 Leprous, The Ocean Collective & Port Noir, 25th November 2019, Vega, Copenhagen, Denmark
26th November 2019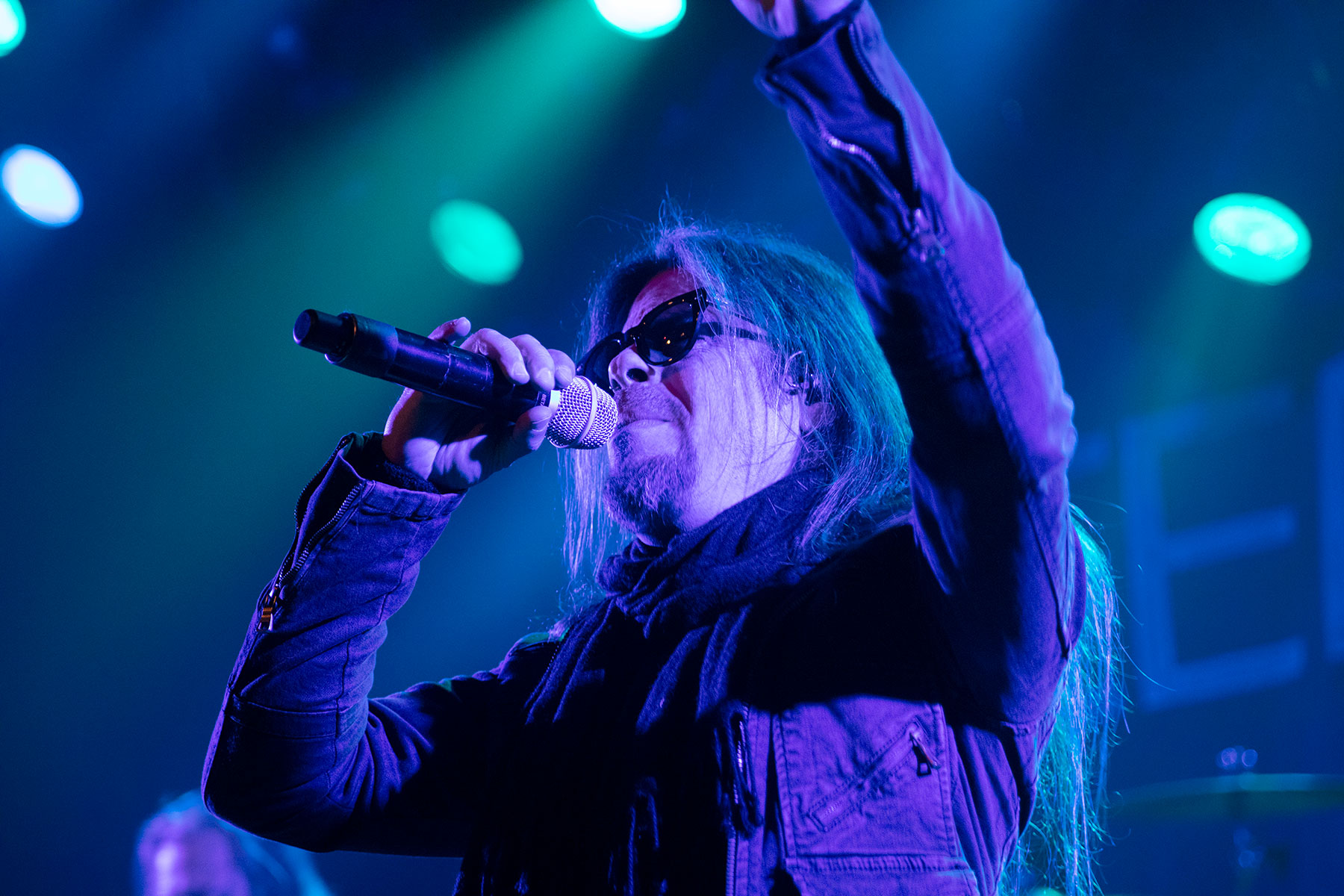 Queensrÿche & Firewind, 26th November 2019, Pumpehuset, Copenhagen, Denmark
27th November 2019
Devin Townsend & Haken, 25th November2019, Amager Bio, Copenhagen, Denmark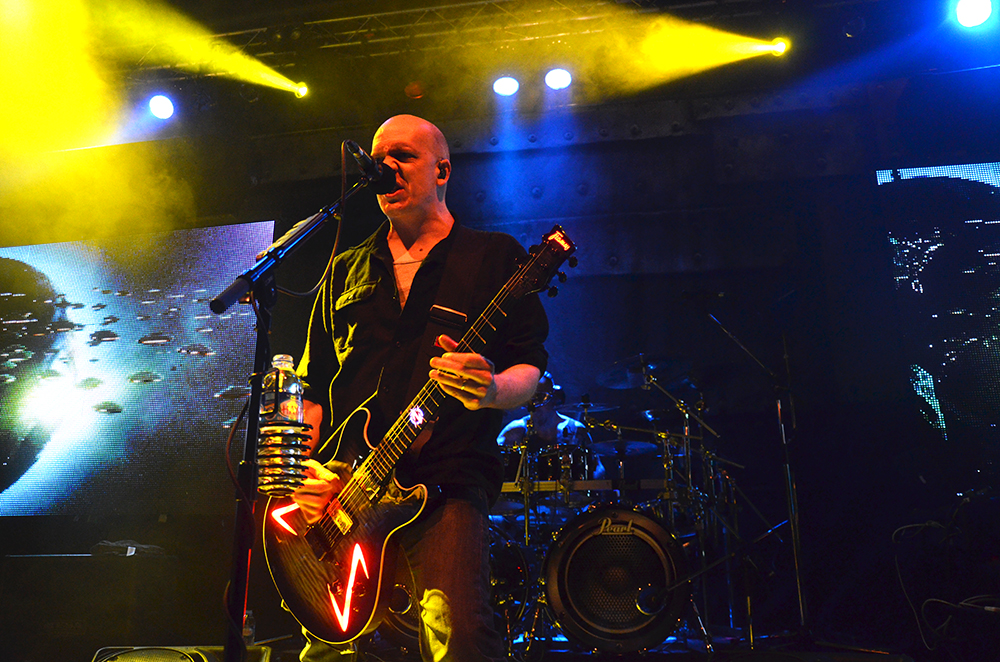 Devin Townsend & Haken, 25th November2019, Amager Bio, Copenhagen, Denmark.
Archive photo: Zoran www.sonic-shot.com

The mighty Canadian guitar virtuous and songwriter Devin Townsend is visiting Copenhagen during his Empath Europe tour November 25th, together with Haken from Britain.
Both Devin Townsend and Haken are well known for their live performances, and I cannot wait to see what they have in store for us.
I know for sure this is going to be an epic evening in the name of progressive music and amazing musicians. I am SO exited to be able to experience two such great names in music at the same stage and the same night.
Haken enters the stage at a couple of minutes past 8 pm and the sounds from "Puzzle Box" from the album Vector fills the venue. What a great opening number to show the audience exactly what to expect from the band. And oh, do they show what they got when the first song is followed by "A cell divides", also from the Vector album. The lighting is really cool and follows the music to perfection, and there is no doubt in my mind that the crowd are enjoying themselves, as am I.
The musicians in Haken are intense and technical, and the proglover I am, I really love what they do up on that stage. Singer Ross Jennings is a great vocalist, and the way his body language and voice follows the music is impressive and at times emotional.
The stage is oozing of talent and I truly like and enjoy most of their songs. Unfortunately, there are times that the band uses a little bit too much sound effects and backtracks which makes it sound a little too "electrical" for my personal taste.
God knows that these talented guys do not need "help" in putting on a great show, which is clearly heard when they perform their amazing song "Cockroach King", which is full of technicalities and great harmonies. It is impressive they can pull it off and make it sound so great live. It just shows how amazingly talented all of them are.
Drummer Ray Hearne and bass player Conner Green has a solid and tight collaboration, and the intensity of Conner seems at times possessive, and it is really fun to watch, especially by the end of their set.
Their last song of the evening "1985" from their 2016 Affinity album shows how diverse Haken can be. It is TIGHT with a clear felling of the eighties, and a great ending of their show as all members of the band gets to shine and have their moment on stage. I love it!
Although I could sense some sound problems in the beginning of their show, Haken did a wonderful job entertaining and playing their asses off for the crowd. It's a YES from me!
HAKEN SETLIST:
Puzzle Box
A Cell Divides
Earthrise
Nil by Mouth
Cockroach King
1985
A fully packed venue is anticipatedly awaiting the great Devin Townsend to enter the stage. Even though it is Monday evening the show is very close to (if not totally) sold out and that shows how extremely popular Devin is here in Denmark.
For those of our readers that know Devin Townsend, are probably aware that he has had many different projects over the years, and this time he brings a brand-new band to the stage at Amager Bio.
When the band together with Devin enters the stage, the first thing that enters my mind is what great energy Devin Townsend brings to the stage. He is truly a presence rarely seen. He not only enters the stage; he totally takes over the entire venue with his amazing persona.
They start to play the song "Borderline" from Devin Townsends new album Empath and the stage, together with the band, has a cool Hawaii type theme to it. I am probably not the only one that has heard Devin before that somewhat associates him with Frank Zappa, and this performance brings that feeling even more to life, and I am sure Zappa is watching this from somewhere with a smile on his face.
What is so fascinating with Devin Townsend is that he seems to be such a perfectionist. Everything seems to be so perfectly thought out. The themes, the lighting, the music, the vocals. But STILL he seems to be so down to earth, laid back and spontaneous when he performs. It is really cool to be a part of. Because that is also another thing he does; he makes the audience feel like a part of his show.
The musicality of Devin Townsend and his band is mind blowing. I mean, truly MIND BLOWING! They take us (the crowd) on a journey that includes everything one would want from a live performance. And not only is Devin a great guitar player, but his voice is incredible. And he shows some great variety in what he does with his voice. In one song he has a kind of "talking" type of singing, and in another he almost sings like opera. Truly talented and diverse singer.
It is impressive how this whole show is set up. That's were my thoughts of perfectionism of Devin Townsend comes back. The large monitors up on stage changes videos quite often, but it always follows the theme of the particular song playing. Also, both Devin and parts of the band have different clothes for different themes and songs.
What caught me by surprise was how extremely funny Devin Townsend is. Between songs he almost performs short stand-up shows. He has a really great sense of humour, and many times during the evening the crowd is laughing their hearts out to some of his jokes. He is truly a loveable character.
When listening to Devin Townsend play his guitar it can only be explained as pure magic. How he masters his instrument in the song "Gato" for example is unbelievable. And he makes it look so easy! He must have been born with a guitar in his hands, because what he can do with that guitar is incredible and needs to be experienced by everyone that enjoys great music and musicians.
I must admit that this show is one of the bests shows I have seen all year. The music, the lighting, the performance of a true entertainer made this evening one I will soon forget.
And to those of you that hasn't experienced Devin Townsend live yet, please take my advice and do so. You will not regret it.
DEVIN DOWNSEND SETLIST:
Borderlands
Evermore
War
Sprite
Coast
Gato
Heaven Send
Ain't Never Gonna Win
Deadhead
Why?
Lucky Animals
Castaway
Genesis
Spirits Will Collide
________
Disco Inferno
The Black Page #1
Kingdom