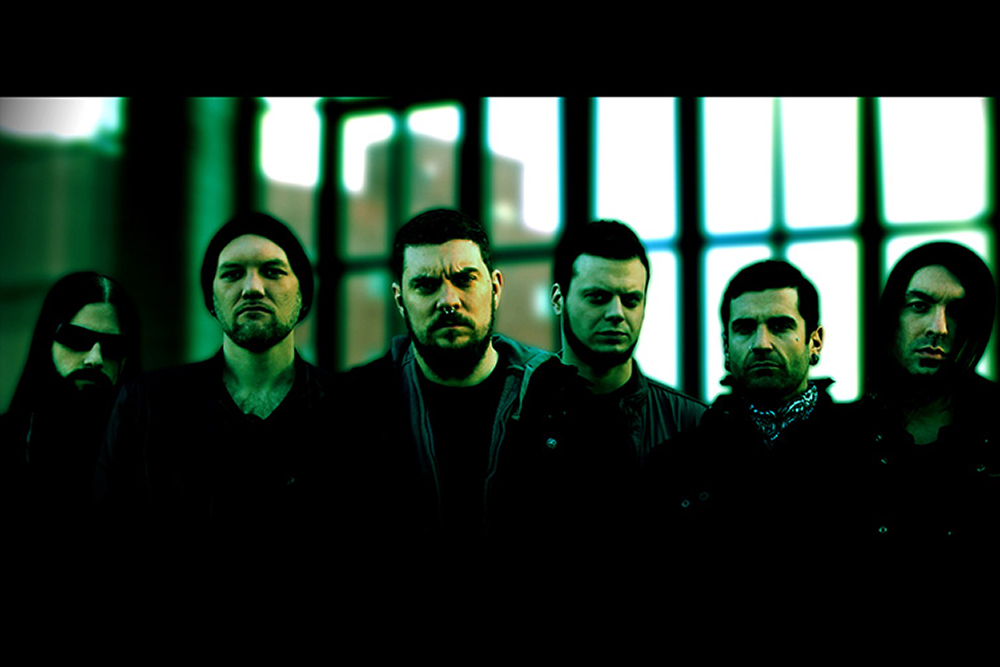 Chimaira (USA)
5th December 2013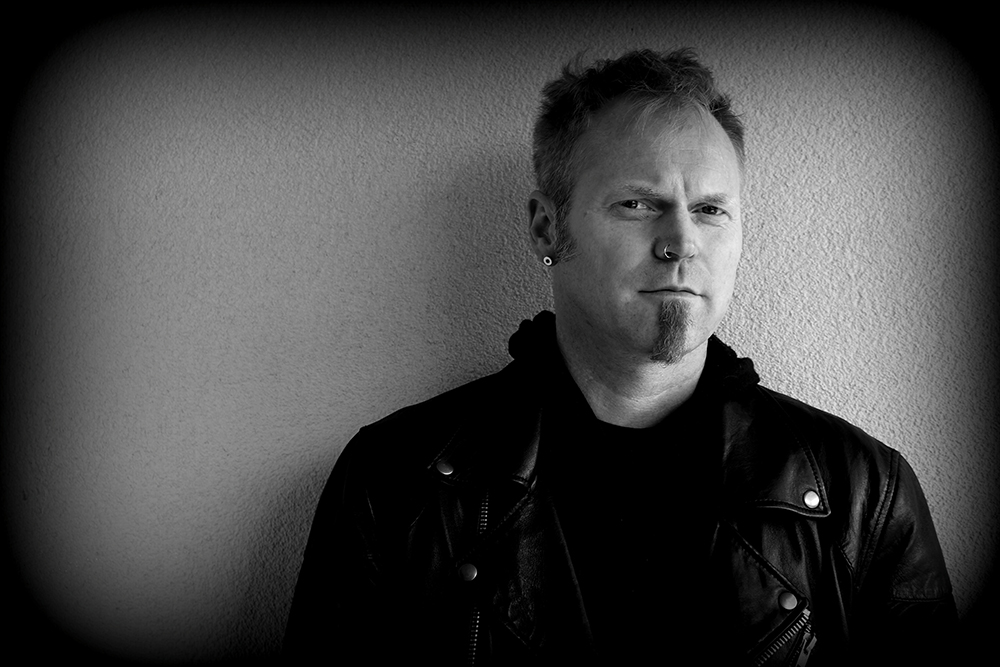 Rusty Pacemaker (Austria)
6th October 2015
The Sirens (International)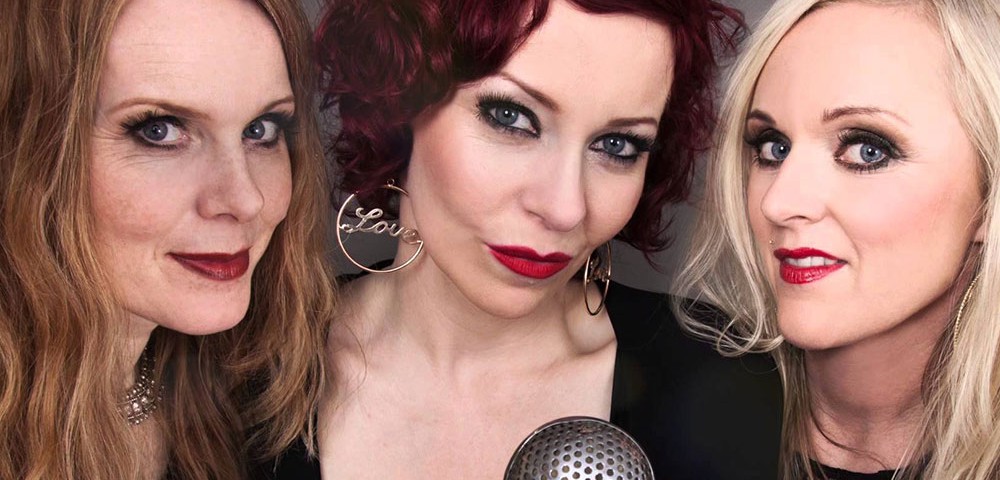 Interview with Liv Kristine, Anneke van Giersbergen & Kari Rueslatten
www.facebook.com/thesirenspage
Photo: Stefan Heilemann
Most of the metal audience are already familiar with the names of Liv Kristine (Leaves' Eyes and Theater of Tragedy), Kari Ruelsåtten (The 3rd and Mortal) and Anneke van Giersbergen (The Gathering), the three influential and pioneering front-women in Metal music. At the end of 2014 they embarked on a new European tour in an unprecedented live act, named The Sirens.
I was very lucky to be granted the great opportunity to talk to these charming women all at once and amiably discuss the origins of this idea and much more in a connection to this tour and their collaboration. Dive in for all the details on The Sirens and keep on supporting the band.
Metal Revolution: How did this new enterprise emerge and whose idea was it originally?
Anneke: I got in contact with Kari in 2013 to see if she would be interested in singing on my solo album Drive, but unfortunately, the song we chose didn't quite fit the album in the end. In the summer of 2013, I also met Liv at a festival in Czech Republic and she said: "We were the first ladies in our scene; we really should do something together sometime". I suggested to get Kari involved as well, since she really was the starting point and right then The Sirens were born.
MR: What will set-list look like? Will it draw songs from all three's back catalogues?
Anneke: Yes, we play songs from our previous bands, and from our recent solo albums. A great mix of classics and new music. We will sing songs together and on our own. It's very exciting for both the audience and for us.
MR: Being three ladies on the stage together – do you prefer more males or females in the audience? I've read somewhere that you're some kind of a tomboy yourself? (Laughing)
Anneke: I don't really have a preference, but it's always nice to see at least a couple of girls in the first row.
MR: You've had a longer break from the music, not playing and writing music for almost a decade. Why this long break and are you happy to be back?
Kari: I really wanted to do other things for a while, I had been in the music industry since I was very young. I wanted to find time to raise a family and I started studying psychology and found that very interesting too. But, now that I am back doing music I feel that everything falls into place, it feels great to be back! And I have received such warm welcome for the new solo album Time to Tell as well, I am very grateful for that.
MR: What can you tell about the project and how did you personally got involved?
Kari: The first ideas for The Sirens project started when Liv and Anneke met at a rock-festival little over a year ago. They talked, and decided that they would try to do something together sometime. In the meantime Anneke and I was in the process of working something out that we could do together as well, and then all three of us thought – let's do something all three of us, the first ladies of the female fronted metal genre. (Laughing)
MR: What does the future hold for you past the tour with The Sirens? Personally and musically?
Kari: We will be touring with the Sirens also a bit into 2015, but the future looks very busy for all three of us with our solo-projects and other projects in the line up, so we will se what happens. To me, one of the things that I found really great with the Sirens-project was the opportunity to sing the old The 3rd and the Mortal songs again. They are very dear to me, so it would be great to sing some of them live again at a later state too, with solo-concerts for instance. Right now Why so lonely is on my repertoire on the solo-concerts as I did an acoustic version of it for my new solo-album Time to tell featuring Tuomas Holopainen from Nightwish on piano and keys.
MR: How much are you looking forward to performing on stage with Kari & Anneke?
Liv: I just arrived from the leg of The Sirens' tour, and I must say it has been overwhelming! It was superb sharing stage with them – they are absolutely lovely and we have a lot in common. This is kind of magic. Moreover, our gigs are, too! Fans have been waiting for this for years and years. All three of us know that experience comes only with hard work and reflection upon your own standing point and progress. I like the fact that we have three different voices, personalities, careers and creative paths.
MR: What inspired you personally and what is it exactly that you said 'yes' to this project and tour?
Liv: I was lucky to meet Anneke at Masters of Rock (CZ) last summer. We had a few minutes only to talk in between our gigs, however, we agreed that we really should get together and tour together soon. We both had to smile then, thinking that we were, with Kari, the "originals" within our scene. Moreover, all three of us being mothers and still highly busy in music and art. Anneke told me that she had got a connection to Kari… and that was the "for the Sirens"!
MR: Any of your older songs you're lookin' forward to play live on tour?
Liv: Concerning our set list we play a handful of songs from our solo albums, for sure. I will play a few new songs from my up-coming solo-album Vervain. We will sometimes do single appearances, sometimes two Sirens, and sometimes all three of us. The set list also include two brand new Sirens songs: "Sisters of the Earth" and "Embracing the Seasons", next to some pearls by our former bands Theatre of Tragedy, 3rd and the Mortal and the Gathering. I know that our fans have been waiting for this for quite a while – I can assure you this is magic.
MR: I'm looking very much forward to see The Sirens on tour! Are you playing Northern countries and Denmark in particular?
Anneke: I really hope we can play the Northern countries, but unfortunately, I've never played a Scandinavian show since I left the Gathering in 2007 and I've been all over the world as a solo artist. Would be wonderful to tour the Northern territories again! I love it up there and I'm a big fan of Danish TV-series like Borgen and Broen. (Smiling)
MR: And thank you for talking to Metal Revolution 'zine; anything you'd like to add? Any message to our readers and your devoted followers?<
Liv: Thank you so much for your kind words! Hope to see you soon at the second leg of our tour. Thanx to all fans and friends who already came to our gigs!
Kari: Hopefully see you sometime in near future in Denmark (Smiling). And thank you so much for the interview! All the best.
Anneke: Thank You.