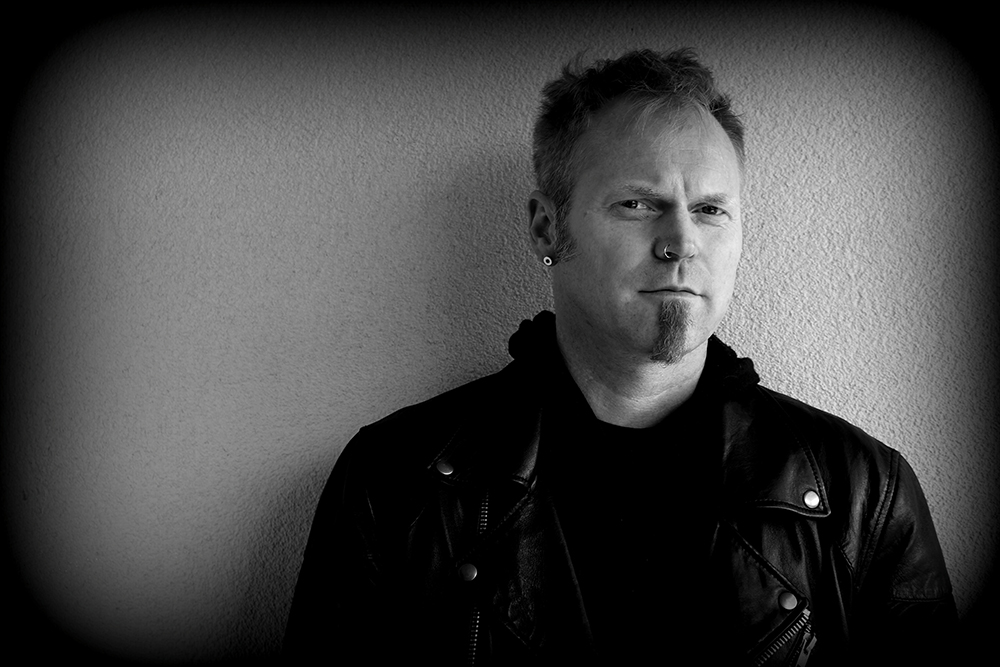 Rusty Pacemaker (Austria)
6th October 2015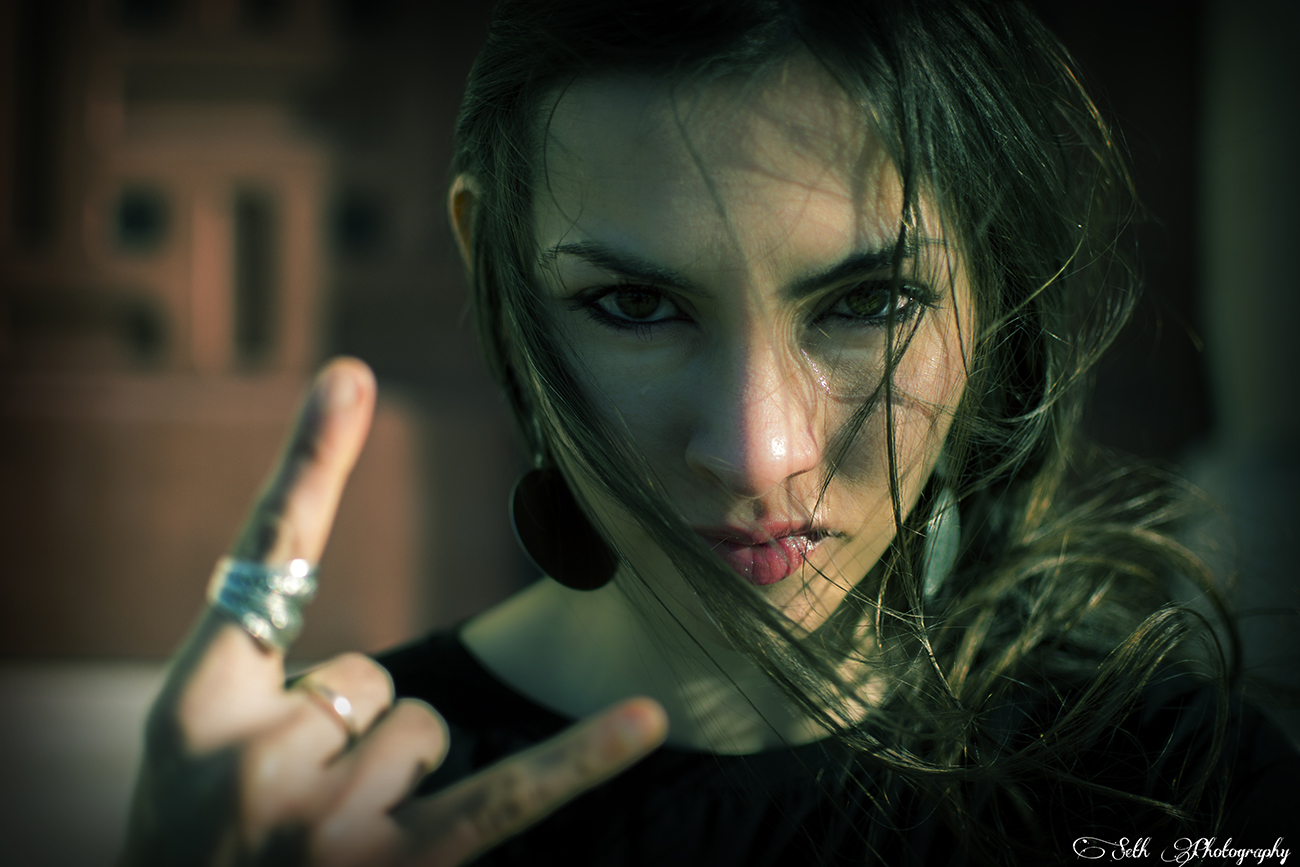 Persona (Tunisia/Serbia)
12th February 2016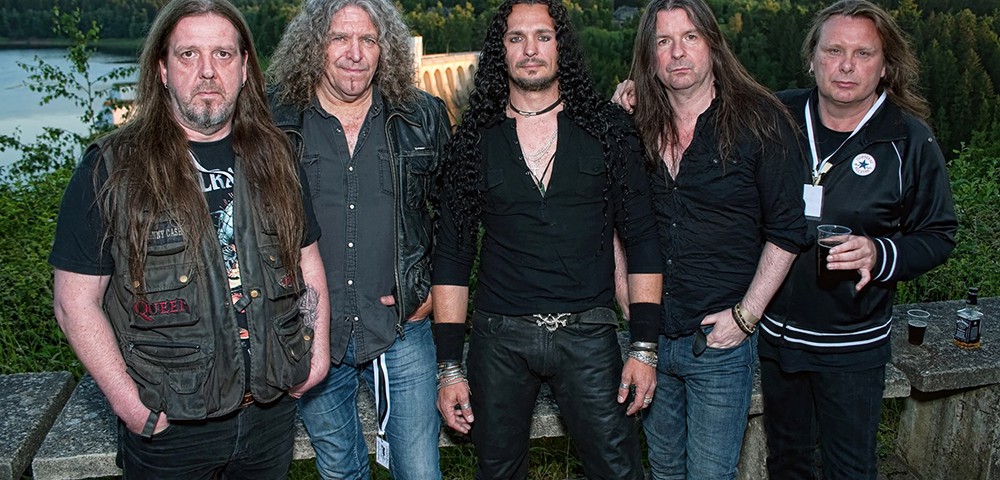 Interview with Cliff Evans
www.tankofficial.com
After having split in two back in 2007, the name "Tank" now refers to three distinct and similar, yet very different bands. The original Tank, the Algy Ward-led Tank and this one, the Tank fuelled by Mick Tucker and Cliff Evans. Being by far the most active current version, Tucker and Evans have added three new members to their line-up and released their third full-length album since the break up of the original band. The newest addition to their repertoire is entitled Valley of Tears and received very high praise on our site.
MR: First of all, thank you for taking the time to answer our questions. Now, for people who might not have been following, could you quickly recap how you ended up with your current line-up?
Cliff Evans: Our previous two albums (War Machine, War Nation) featured the excellent vocal talents of former Ritchie Blackmore's Rainbow frontman 'Doogie White'. When Doogie was recruited by Michael Schenker to join his 'Temple of Rock' along with former Scorpions members Herman Rarebel and bass player, we had to re-think how we were not only going to retain the quality of music we were creating but move Tank forward another big step. I was having a few beers in a pub with our former drummer 'Mark Cross' (who had also recently been a member of the Scorpions) when ZP Theart walked in. He was a friend of Mark's and he introduced him to me. I wasn't familiar with any of Dragonforce's material but we got on well and as he was no longer a member of Dragonforce I asked him if he was interested in playing a couple of shows singing for Tank. He agreed and was really fired up about it. From the moment we hit the stage with him we realised that we had found the perfect replacement for the departed Doogie White. ZP Theart was the new Tank frontman. Bobby Schottkowski, formerly the drummer of German thrash legends Sodom, was already a good friend of ours and a die hard Tank fan. It was only a matter of time until we were able to recruit him to our ranks as our permanent drummer. It's like he's always been there. We needed a world class bass player to complete the line up. Mick had heard about a guy in Holland who was regarded as the best player around. His name was Barend Courbois and he was the bass player for Blind Guardian. We asked him if he was available to come on tour with us for our first visit to South America. He loved our music and jumped at the chance to play with us. This is the line up that recorded the new album 'Valley of Tears'.
MR: Looking at your combined experiences both within Tank and in other projects looks quite impressive. Do you feel this has inspired or influenced your current sound?
CE: Without a doubt. When you have musicians of this quality and a wealth of experience to draw from you just know that when it comes to making music you are going to create something meaningful. We have all grown up listening to great rock music from the 70's and 80's which is the period when all the best rock albums were recorded. You absorb the vibe and sounds of these great recordings and draw upon them when needed. We play and sound like this naturally. There is nothing fake about how we sound unlike so many of the new bands emerging today. There is no substitute for experience.
MR: Valley of Tears has been well received here at Metal Revolution. But does that mean that you will promote the album with a tour?
CE: The album has been very well received so far which we're very happy about. Our main priority now is to get the band out on the road to promote the album and expose it to a wider audience. We are at our best when we are on stage delivering some full on metal to our fans. We have such a great back catalogue to choose from now. Sometimes it's difficult to decide what to leave out. We have recently started to drop the songs from the first two Tank albums as they are now so far removed from the direction we have been moving in these past few years. The fans are ok with this because ZP's voice is much more suited to songs from our more recent albums so he can really show what an amazing vocal range he possesses.
MR: Your newest release has a somewhat different sound compared to the two that came before it. Is this the new direction of the band, or is it more an example of a bit of experimentation on your part?
CE: We try to push the band forward with every new album release but we will always retain the essential Tank attitude that has existed since the start. When you have musicians of this quality to work with you have to let them do what they do best as this will help drive the album and add a new dimension to the band. There's nothing wrong with a bit of experimentation either as long as you don't wonder too far away from where you started.
MR: Valley of Tears was pushed back from June to September. Personally I agree that it was well worth the wait, but I am still curious as to what caused the delay?
CE: We were originally on schedule for the planned June release but then we ran into some technical problems with the recording. Some parts had to be recorded again which took up valuable time. We could have made the deadline but we thought we'd best not rush it and put the release date back. This is not unusual for us as nothing ever seems to go to plan, much to the annoyance of our label.
MR: The fact that there is two different, active bands operating under the same names well as under the same logo must be a bit confusing. Have you done anything in order to distinguish yourselves from another?
CE: There is absolutely NO confusion and the fans know that we are the only Tank that is currently recording and releasing quality albums worldwide and touring to support these releases. The last time we worked with Algy was over 15 years ago and since then we have moved the band a big step forward releasing some of our best selling albums, our first ever live DVD and we've recruited some of the best vocalists and musicians in the metal world to work with us. Unfortunately, mainly due to ongoing health problems, Algy is unable to tour or play live and has only released one album which was made on a very low budget and had a very limited release. We wish Algy all the best with any projects he is involved with and we miss playing with him very much but the fans have chosen to follow us and are enjoying the music we release and play live at our shows. We are giving them what they want and deserve.
MR: Looking back and comparing Valley of Tears to the releases that came before it, what do you feel works better than in the older released, and vice versa?
CE: Every album we make now will be a progression from the last one. We are very proud of 'Valley of Tears' and now this has set a new bench mark for us. We try not to dwell on the past anymore, like so many bands are doing, and only look to the future. We intend to release many more albums in the years to come. The mighty Tank will fight on!
MR: There seems to have been a resurgence in the popularity of traditional Heavy Metal, particularly the eighties-formed ones. Is this something you have noticed or feel have affected you in recent years?
CE: I think the reason that people are listening to the bands from this era again is because of the great songs that were written during this period. Songs, songs, songs, songs, songs! Good songwriting has become a dying art with many new bands more concerned about wearing some ridiculous looking demonic make up and sounding like every other band that looks the same.
MR: Thank you for your time. Anything you would like to add to our readers as well as your fans?
CE: We are constantly striving to write better songs, record better albums and make our live shows more spectacular. We're having more fun than ever and enjoying playing music (and drinking beer) together. Our fan base grows with every new album and we will continue to deliver the best metal into the future. Guaranteed!